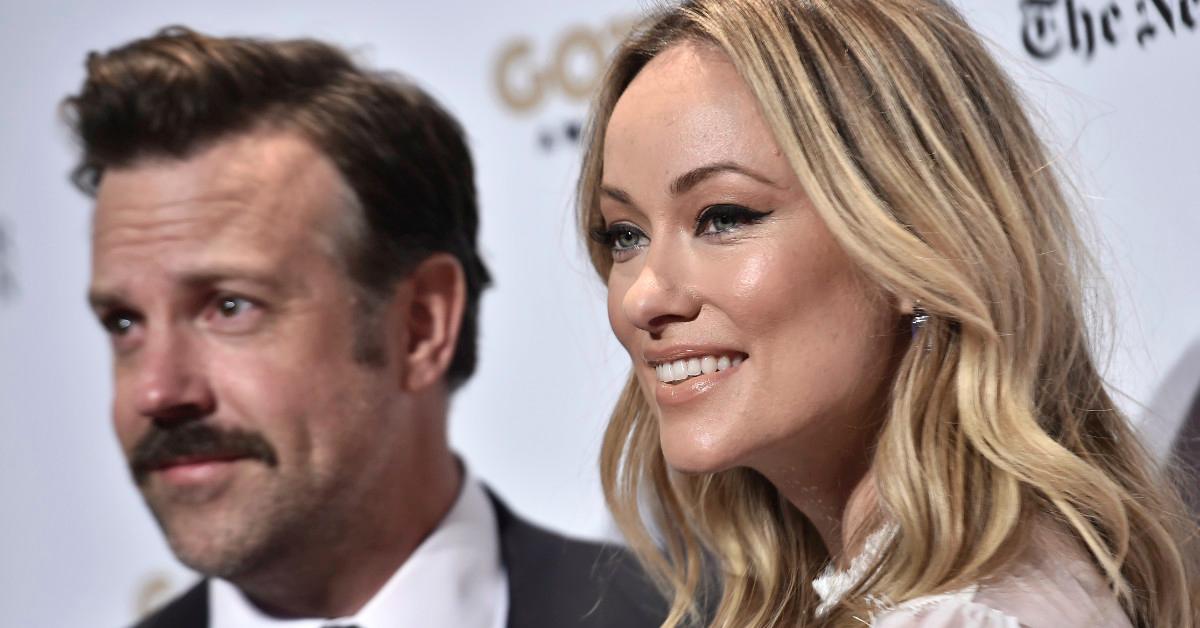 Olivia Wilde and Jason Sudeikis Are Focusing on Their Kids After Splitting
By Dan Clarendon

Nov. 16 2020, Updated 9:28 a.m. ET
Booksmart director Olivia Wilde gushed over her kids on Instagram on Saturday, Nov. 14, just hours after fans learned that she and husband Jason Sudeikis had split and officially ended their seven-year engagement.
Article continues below advertisement
In the upload, Olivia and Jason's two children — son Otis Alexander, 6, and daughter Daisy Josephine, 4 — pose in face masks next to a fence. "My everythings," Olivia wrote in the snapshot's caption, according to People.
Olivia and Jason's kids are their "priority."
People reported Olivia and Jason's split on Friday, Nov. 13, with a source close to the couple saying that the exes are focused on raising Otis and Daisy together. "The split happened at the beginning of the year," the source said. "It's been amicable, and they've transitioned into a great co-parenting routine. The children are the priority and the heart of the family's relationship."
Article continues below advertisement
Olivia previously told the magazine that she has enjoyed "the extra family time" that quarantine protocols have granted her. On the same day that she posted the photo of her kids, the Independent Spirit Award winner was photographed without her engagement ring in Los Angeles.
Article continues below advertisement
Jason Sudeikis and Olivia Wilde were together for eight years.
Jason and Olivia started dating in November 2011, when Jason was still a star of Saturday Night Live. In fact, the NBC sketch comedy show is the reason they crossed paths.
"I met her at a finale party for SNL," Jason told Stephen Colbert on The Late Show years later. "We hit it off that night. I actually came off looking a little cooler than I really am because I had heard through the grapevine, through mutual friends who weren't exactly her best girlfriends, who would report back, 'Oh you know, I think she's dating someone. So, I didn't make any moves. I was just very, very busy with other things. And next thing you know, I stopped being busy, she stopped dating someone, and then it was off to the races."
Article continues below advertisement
News of the duo's engagement made headlines in January 2012. The Ted Lasso star "finally found the one that made him want to commit," as a source told Us Weekly at the time. "They've both been through it before, and this has just felt right from the get go. Everyone is happy for them."
Article continues below advertisement
Olivia and Jason were frank about their love life.
Olivia, who was married to filmmaker Tao Ruspoli from 2003 to 2011, once got candid in a 2012 monologue, saying that she felt like her vagina "died" during her first marriage and that she and Jason "have sex like Kenyan marathon runners."
But Jason later issued a correction, claiming Olivia had been misquoted. "If there's any legitimacy in entertainment journalism, I'd be remiss if I didn't correct it," he told GQ in 2013.
"The actual quote was 'We f—k like Kenyan marathon runners.' Things get lost in the translation. But everything after, from the word sex on, is accurate. When we're both done, we tear through a little piece of tape. And you gotta put Band-Aids on your nipples, otherwise you're really raw."