Olivia Wilde and Florence Pugh May Have Had Some Drama on the 'Don't Worry, Darling' Set
Do Olivia Wilde and Florence Pugh like each other? Rumors on TikTok suggest that some drama occurred on the set of 'Don't Worry, Darling.'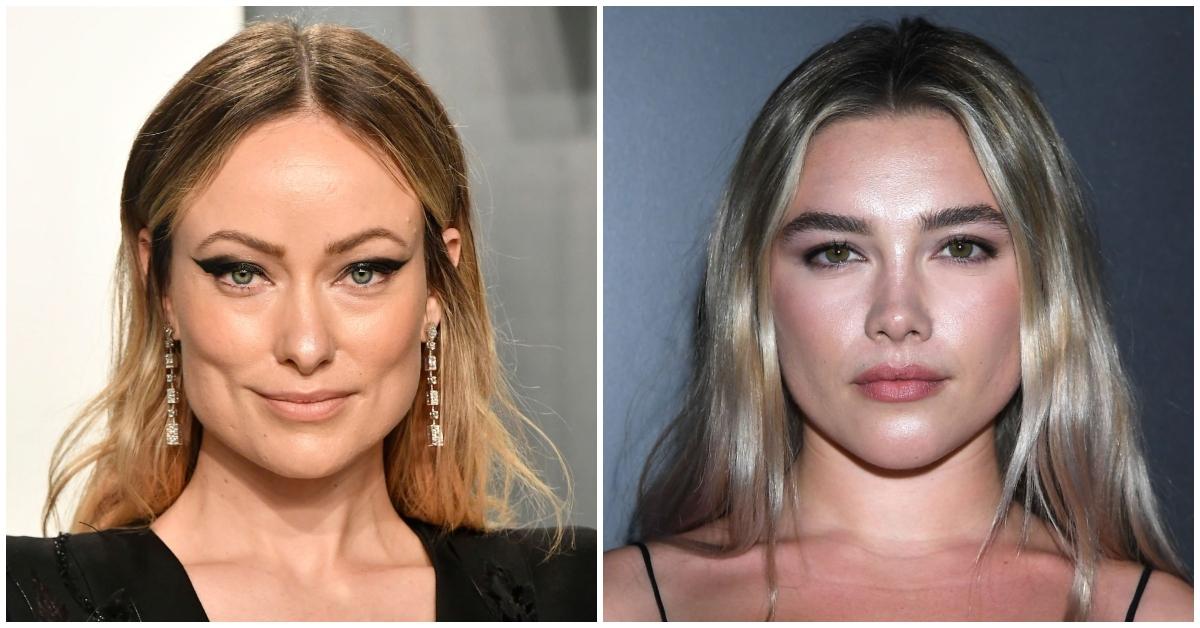 Uh oh! It looks like there might be drama brewing between director and producer Olivia Wilde and leading lady Florence Pugh surrounding their upcoming film Don't Worry, Darling, which is set to hit the big screen in September.
Scores of users on TikTok are citing drama between the ladies and while the viral video platform isn't always the most reliable news source, points have been made. Solid, well-backed points. So, what's the scoop? Don't worry, darlings, we break down their alleged beef below.
Article continues below advertisement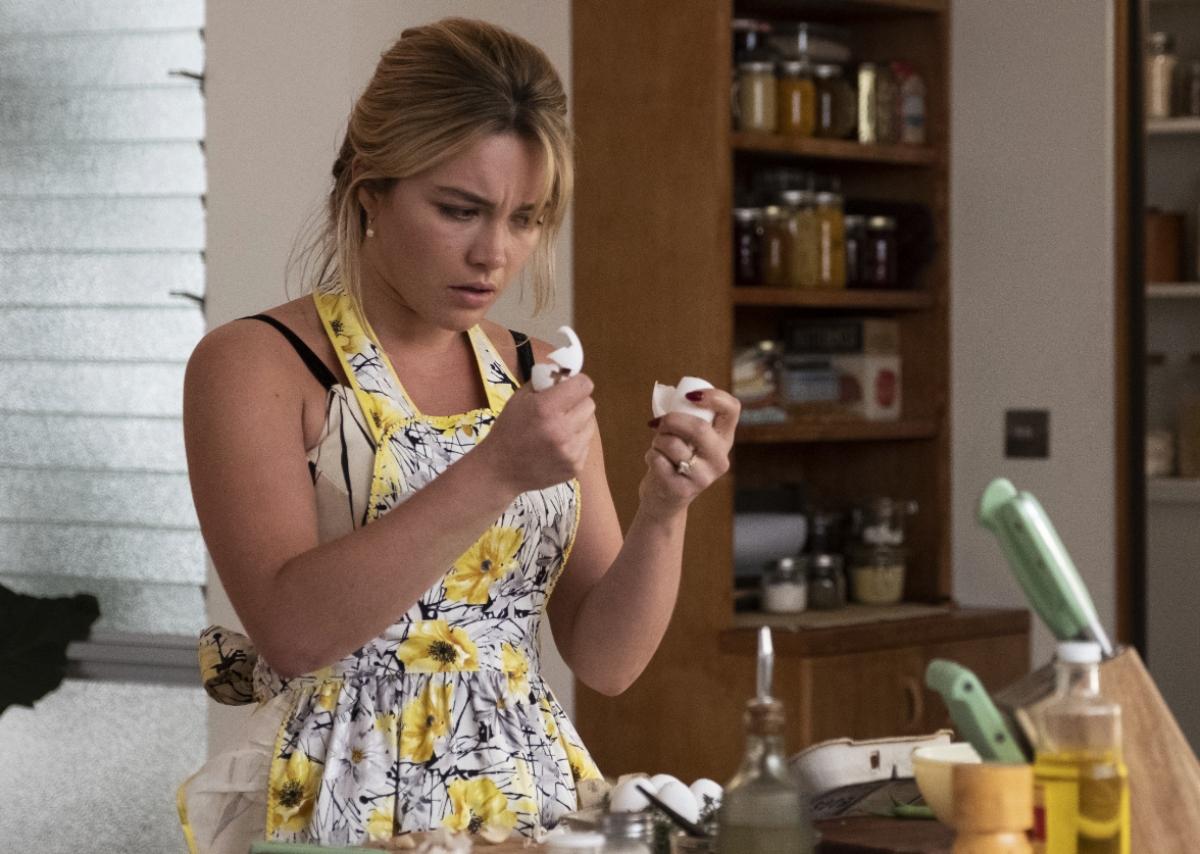 TikTok thinks that Florence Pugh was unhappy with Olivia Wilde's professionalism during the film.
As a refresher, Olivia produced and directed Don't Worry, Darling. In the film, Florence stars as an unhappy housewife who is forced to question her own sanity when she begins to notice strange things around her community. Meanwhile, her husband, played by Harry Styles, is keeping a deep dark secret from her.
Chris Pine and Dakota Fanning also star in the psychological thriller.
Article continues below advertisement
It's pretty clear that Florence has a large role in this film. But as TikTok creator @clairenotdanes pointed out in her video, Florence, who has a history of promoting her upcoming projects on Instagram, has been especially quiet about Don't Worry, Darling over the last few weeks.
While the Little Women star did share the first trailer in 2021, she hasn't shared any more film updates with her fans this year.
Article continues below advertisement
Furthermore, @clairenotdanes reminded us that during this production, Olivia and Harry were believed to have started dating. While Florence was most likely OK with them getting together — as she was said to be dating Zach Braff at the time — this new romance might have distracted Olivia from doing her responsibilities on set.
In fact, in an anon post to celebrity gossip account DeuxMoi, a source wrote about an upcoming film in which the director seemed to have become absent-minded.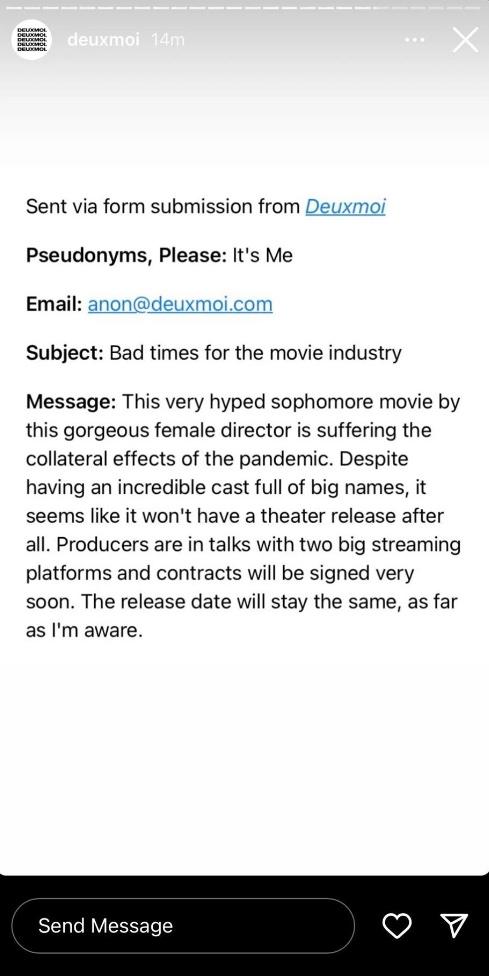 Article continues below advertisement
"I have it on very good authority that the director was not as involved in 'directing' as it would seem," a source told the page, adding that the cinematographer had to step in to do most of the work. Allegedly, this angered some of the A-list actors on the set.
While the post didn't include names, there is a chance it could have been referring to Don't Worry, Darling production.
Furthermore, an anonymous source told Page Six that Florence was even more bothered by what was going on since Olivia was still technically with her now-ex, Ted Lasso star Jason Sudeikis.
"I can tell you for a fact that Flo seeing Olivia and Harry all over each other on set did not go down well as Olivia was still with Jason when she first hooked up with Harry," the source said, adding that Jason and the kids visited her on set at the beginning a few times, which may have made folks feel uncomfortable.
Article continues below advertisement
Florence Pugh also hasn't promoted the film at all in 2022.
If you need more convincing that Florence is unhappy with Olivia Wilde's work, listen here. In in a TikTok from @producerliz, she pointed out that not only has Florence failed to share anything related to Don't Worry, Darling on social media in 2022, but on the same exact day the second trailer was released, Florence posted about another movie she's starring in, titled Oppenheimer.
Article continues below advertisement
Hours later, Olivia Wilde took to Instagram to promote the movie and give Florence a shoutout, which to many fans, seemed like an attempt to smooth things over. "Watching this woman work was such a f--king thrill! Cannot wait to show you more," Olivia wrote, alongside a photo of Florence.
However, Florence did not acknowledge the post.
Prior to the film, the women seemed to be on great terms. In fact, Florence gushed over Olivia in April 2020 after she had learned that she had been cast in Don't Worry, Darling. On Instagram, Florence wrote: "Olivia Wilde just tagged me in a picture *gasp no.1*. Olivia Wilde casted me in a film *gasp no.2* Olivia Wilde is my idol and allowed me to be a part of this fecking incredible cast."
While there is no factual evidence proving that something happened between the two ladies, Florence does generally appear to be less excited about the film — and it's beginning to become obvious.