'Black Widow' Gives Us a Major Hint About What Will Happen in 'Hawkeye'
The 'Black Widow' post credits scene hinted that Florence Pugh may reprise her role as Yelena in the new 'Hawkeye' series, but is it confirmed?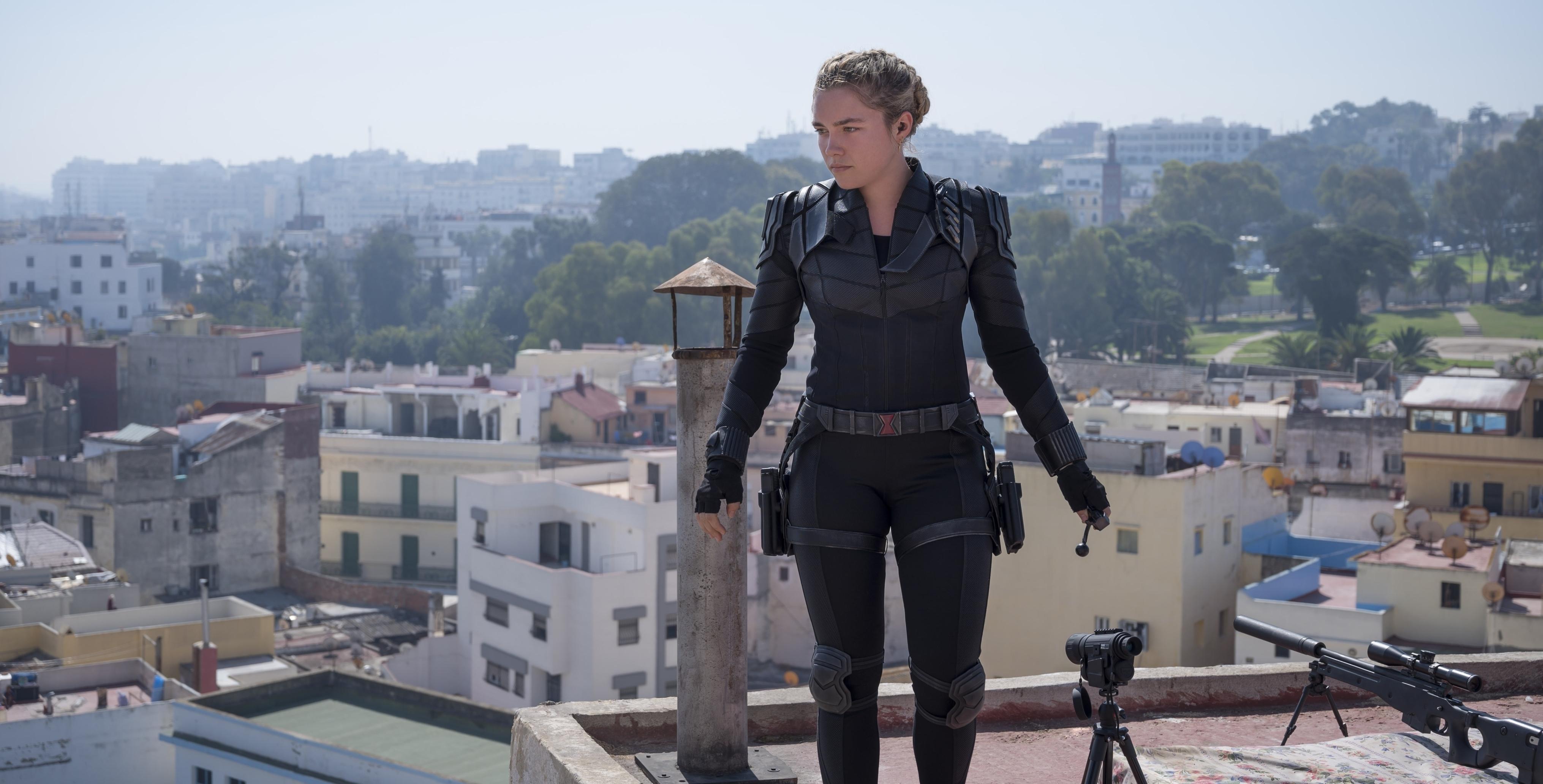 Spoiler alert: This article contains spoilers for Black Widow.
The relationship between Black Widow and Hawkeye has always been complicated to fans of the MCU, but as Marvel transitions to its next major phase, we're finally getting answers to a lot of our questions. In Black Widow, we learn about Natasha Romanoff's past, as well as about the notorious Budapest incident that brings Natasha close to Clint Barton, aka Hawkeye.
Article continues below advertisement
As always, we can't help but overanalyze the Black Widow post-credits scene, in which all signs point to Florence Pugh reprising her role as Yelena in Hawkeye. There have been many rumors about the Hawkeye cast and release date, but now that we know a little more about Hawkeye's relationship with Black Widow, we can finally make some more predictions about the upcoming series.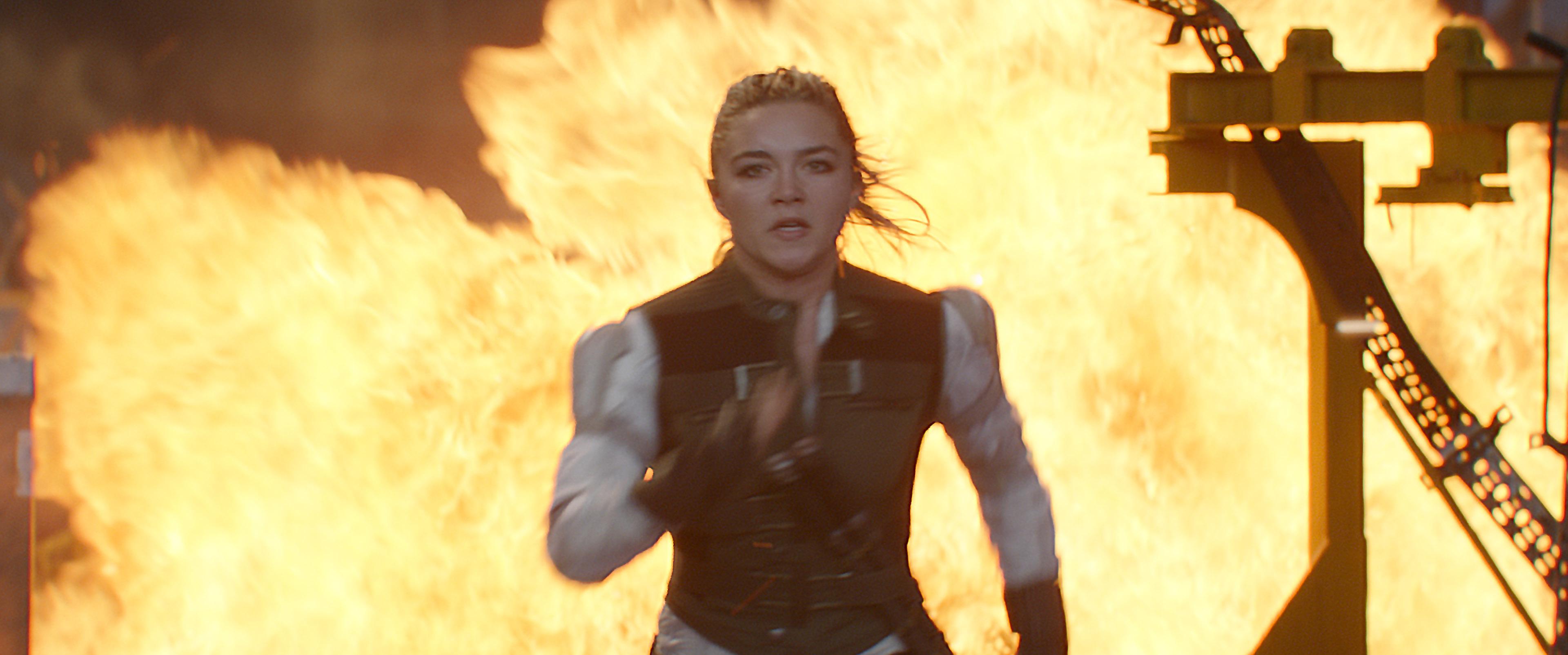 Article continues below advertisement
The 'Black Widow' post-credits scene hints that Yelena will be in the 'Hawkeye' series.
Florence Pugh is introduced to the MCU in Black Widow as Natasha's "sister," Yelena Belova. Yelena is a spy and assassin who Natasha actually trained at the Red Room, a secret Russian training academy.
The assassins there are all called Black Widows once they graduate the program (after vigorous physical training and brainwashing, of course), so Black Widow sets Florence up to take over Scarlett Johansson's place in the MCU.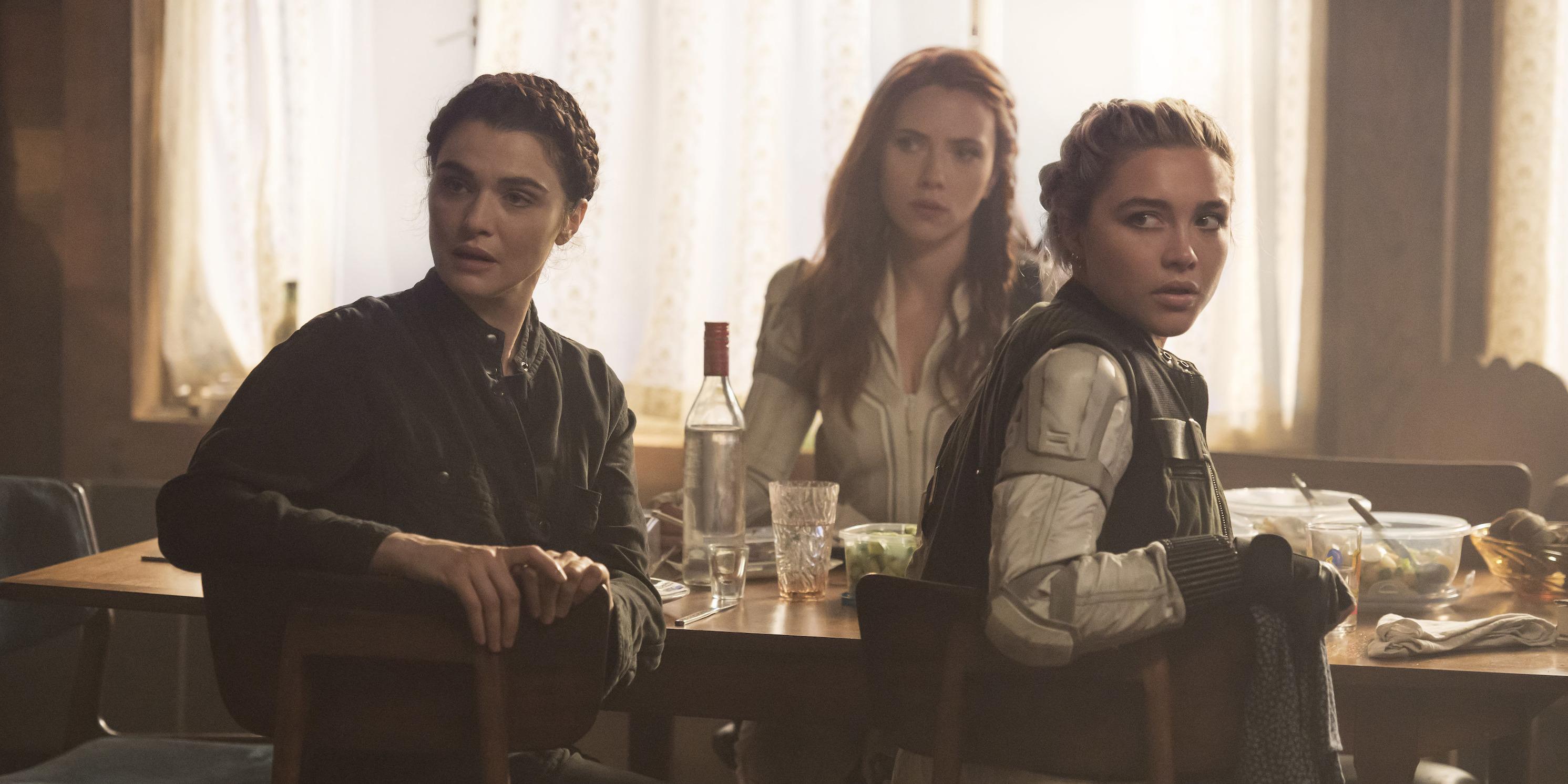 Article continues below advertisement
At the end of Black Widow, however, we flash forward to after Avengers: Endgame. Yelena is at Natasha's grave, mourning her "sister's" death, and villainous Contessa Valentina Allegra de Fontaine (played by the hilarious Julia Louis-Dreyfus) approaches Yelena.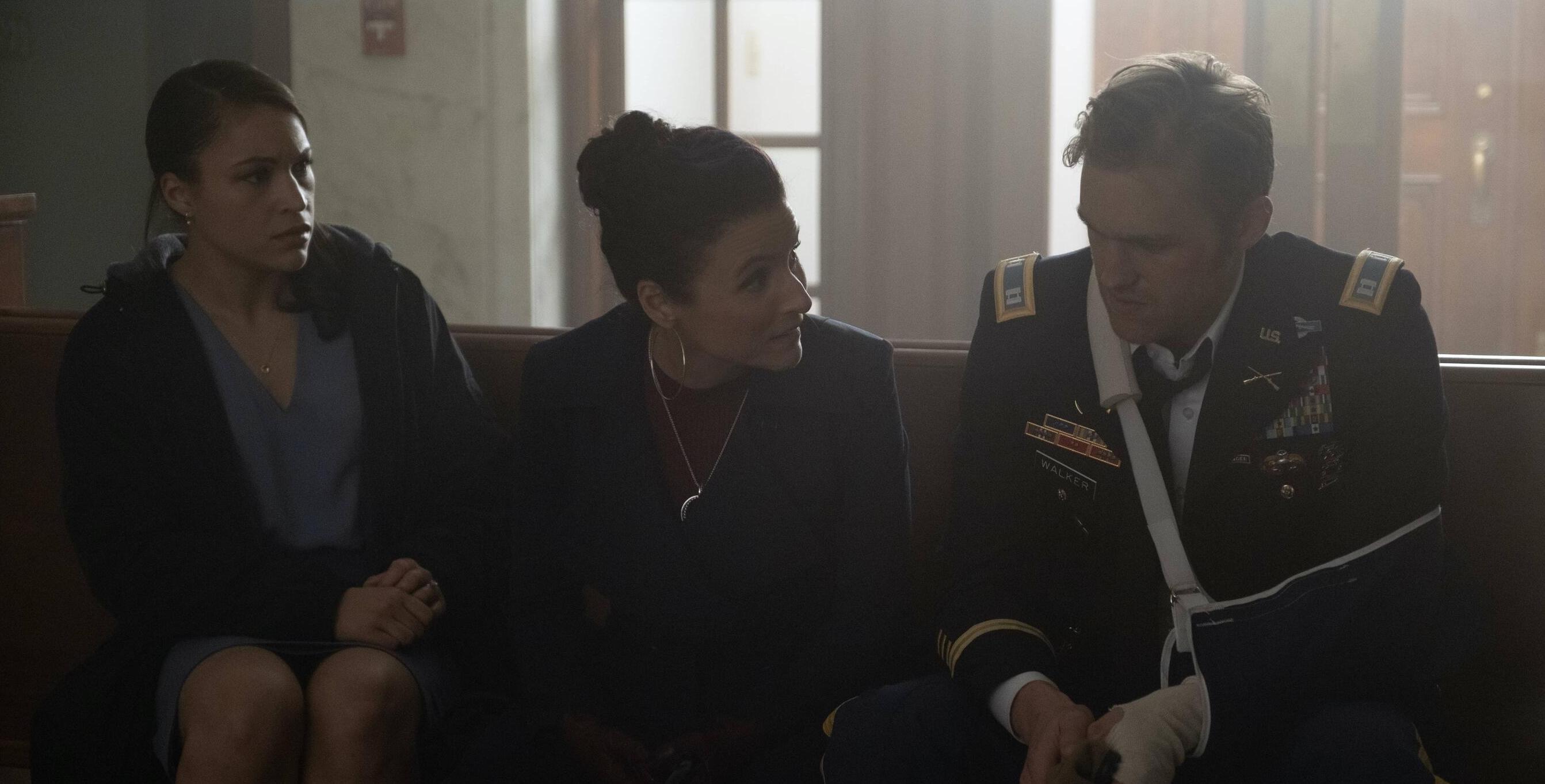 Article continues below advertisement
From their dialogue, we can surmise that Yelena is already working for Val to a degree. So when Val prompts Yelena, "Maybe you'd like a shot at the man responsible for your sister's death," and shows Yelena a picture of the Hawkeye we know and love, we can't help but worry for him.
Disney has already announced that Hawkeye will be getting his own series, to be released in "late 2021," so it's an easy jump to assume Yelena will be in Hawkeye.
It's been confirmed that Florence Pugh will be in 'Hawkeye' as Yelena.
According to Florence's IMDb page, the actress will definitely be a major part of Hawkeye. We already know that Hawkeye will center around Clint Barton as he passes his Hawkeye torch to Kate Bishop, but not much else is known about the series… until now.
Article continues below advertisement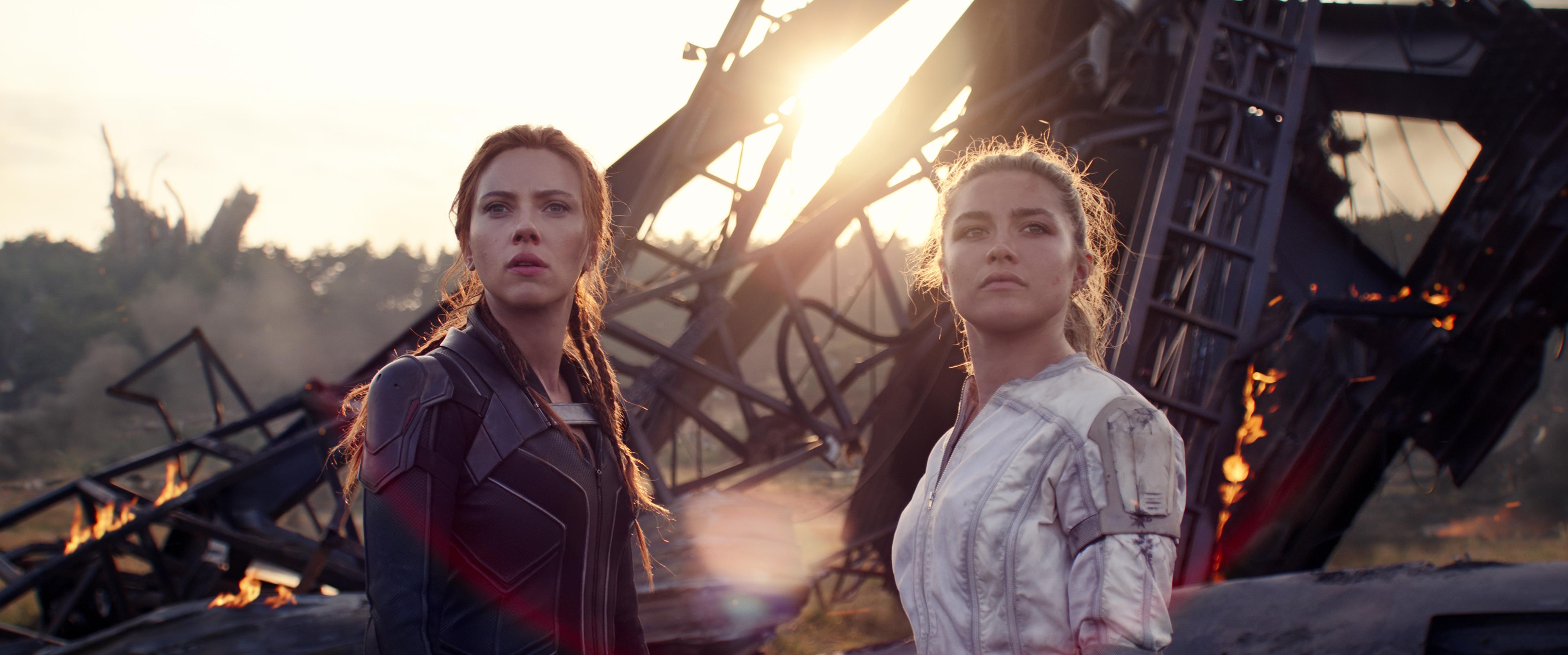 Based on the Black Widow post-credits scene, it's safe to assume that Yelena and Hawkeye will go head to head somehow in the upcoming series. However, it's pretty likely it could be a classic enemies-turned-allies scenario, similar to Sylvie and Loki in Loki.
Yelena could show up attempting to assassinate Hawkeye (not dissimilar to Hawkeye and Black Widow's origin story) and instead learn the truth about his relationship with Natasha.
Article continues below advertisement
What is Black Widow's relationship to Hawkeye? Why do they keep overlapping?
There are actually a lot of similarities between Black Widow and Hawkeye, both in the MCU and in the comics. Both heroes actually began as highly skilled assassins who worked for the enemy, but were later reformed. They also are both regular people — unlike the Hulk and Steve Rogers, there's nothing in their blood that makes them "super."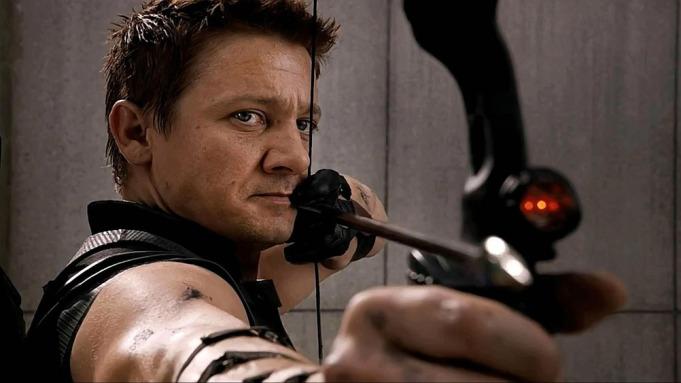 Article continues below advertisement
In the comic books, Black Widow and Hawkeye actually have a romantic relationship, but in the film, that romance is nixed in service of a Black Widow/Hulk relationship instead. But they're still close friends. And unfortunately for Val, Hawkeye isn't *really* responsible for Black Widow's death in Avengers: Endgame.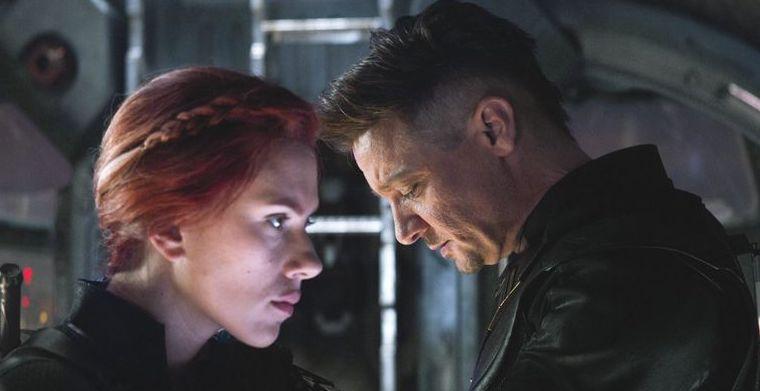 In fact, Natasha feels that she owes her life to Clint — in their origin story, he is sent to assassinate her, and instead, helps her escape and join forces with the good guys. Maybe he sees himself in her.
Regardless, they always have each other's backs, so when someone has to sacrifice themself to retrieve the Soul Stone, it's only fitting that it's Natasha, even though Clint fights her on it. Hopefully when Yelena learns this, we'll see a new alliance in Hawkeye.
Hawkeye will stream on Disney Plus sometime in late 2021.