Valentina Allegra de Fontaine May Not Be Who You Think She Is (SPOILERS)
Valentina Allegra de Fontaine has now been seen in 'The Falcon and the Winter Solder' and the 'Black Widow' post-credits scene. But is she good or bad?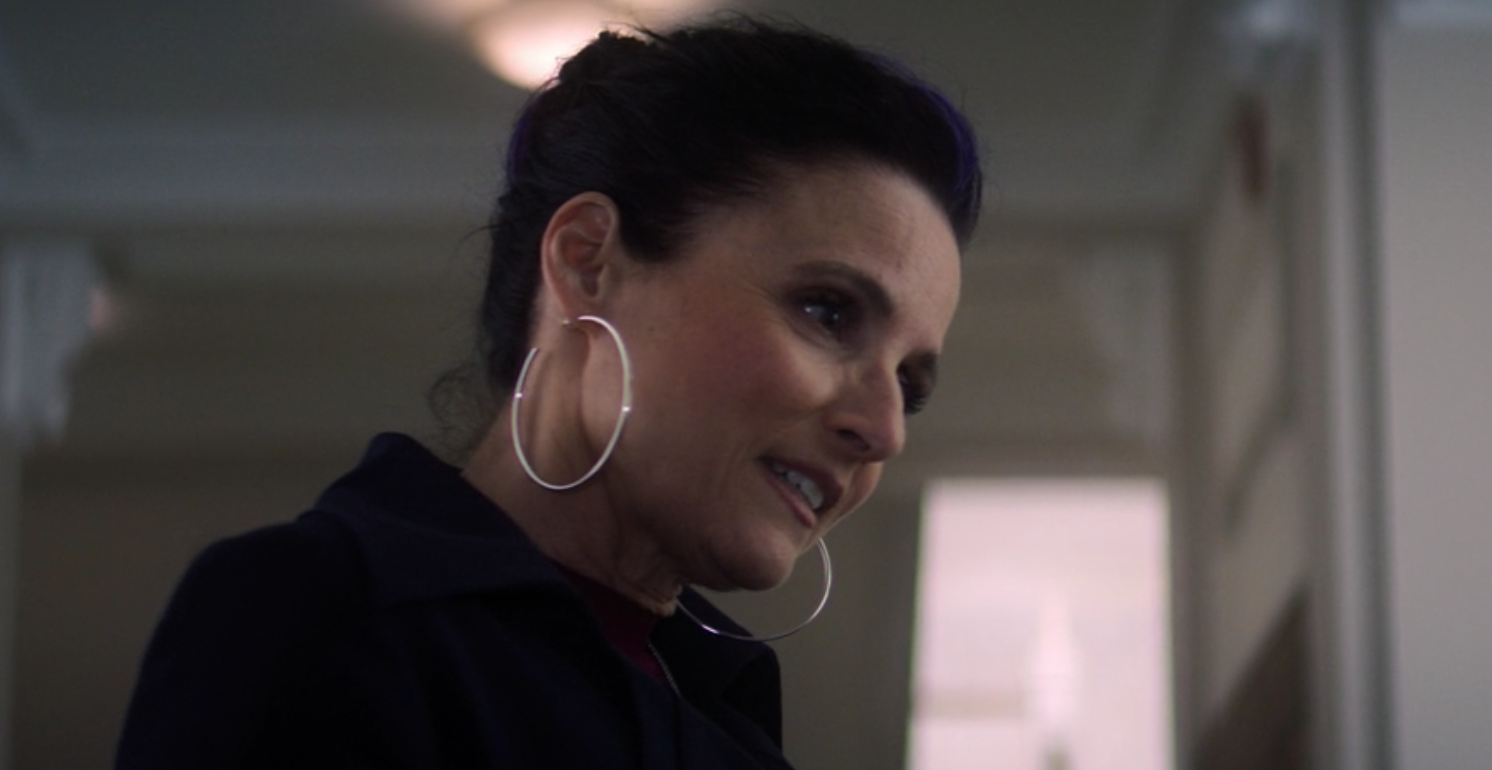 Spoiler alert: This article contains spoilers for The Falcon and the Winter Soldier and Black Widow.
In the MCU, we first saw Contessa Valentina Allegra de Fontaine (played by Julia Louis-Dreyfus) in The Falcon and the Winter Soldier. After John Walker killed a Flag-Smasher, she appeared to help him through the backlash. For whatever reason, John still felt like he deserved the title of Captain America and was even willing to fight Sam and Bucky over it.
Article continues below advertisement
Although we only see Valentina for a few smaller scenes on the Disney Plus show, she's got a lot of fans talking. Now that she's been featured in the movie Black Widow's post-credits scene, whether she's good or bad has come into question.
Article continues below advertisement
Is Valentina Allegra de Fontaine good or bad?
In terms of her role in the MCU, we can't be too sure yet. When she talks to John in The Falcon and the Winter Soldier, she doesn't say anything about who she is or what she wants with him. She just makes it clear that John is now "valuable to certain people." But she was the one who fitted John with his new black uniform and said that we won't need a Captain America but a "U.S. Agent."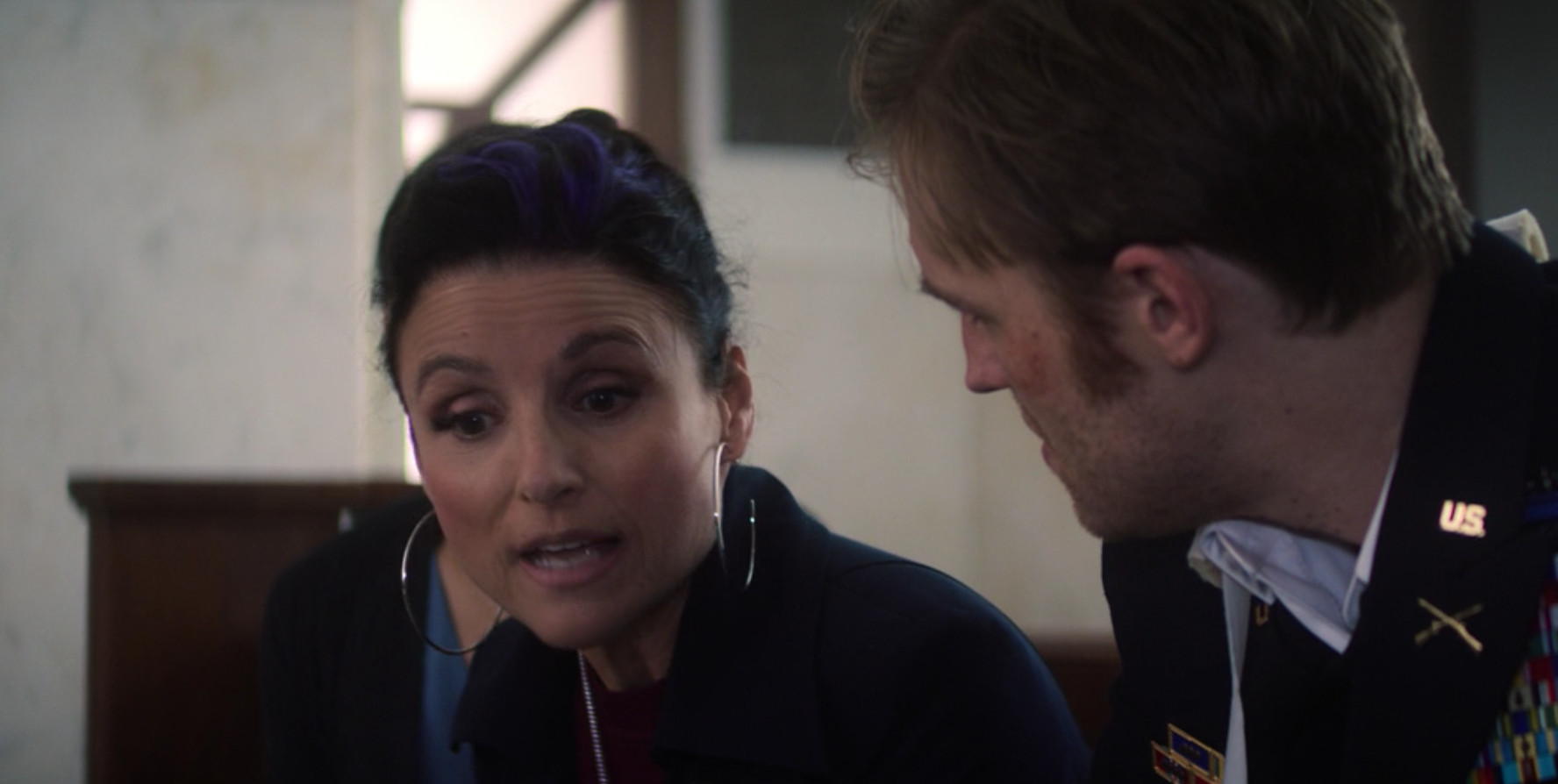 Article continues below advertisement
In the Black Widow post-credits scene, Yelena Belova is visiting Natasha Romanoff's grave. Valentina joins her and the two seem to have a history that isn't discussed. Although, Yelena does say that Valentina isn't supposed to speak to her during her "holiday time"; this could mean that Yelena might have something to do with whatever Valentina has planned.
In the Marvel comics, Valentina eventually makes it clear that she's not on the good guys' side. Long story short, she's a Russian spy. According to the Marvel Fandom, she's someone who rose through the ranks to become a leader in S.H.I.E.L.D. But she also secretly joined Hydra and took the name Madame Hydra.
Article continues below advertisement
Eventually, Valentina convinced Hydra to steal a powerful device called the Box and then stole it from them to give to the secretive organization Leviathan. Once she was found out to be a spy, she surrendered and was imprisoned.

Article continues below advertisement
Is Valentina forming the Dark Avengers?
Even though Valentina has made a couple of appearances in the MCU so far, the fact that she's in Black Widow's post-credits scene means this is not the last we've seen of her. Because of the conversation she had in Falcon with John about his being the U.S. Agent, she's hinted at building a group to serve her own motives. Some people think she's forming the Dark Avengers.
This group is like the anti-Avengers, and some have called them the MCU's Suicide Squad. According to GamesRadar, this group is comprised of some of the worst Marvel villains. Each of them presents as an opposite version of some of your favorite heroes. We've already seen the dark Captain America, but we should be getting one for the Hulk, Thor, and more.
Article continues below advertisement
According to ComicBook.com, the original group of the Dark Avengers consisted of Noh-Varr as Captain Marvel, Moonstone as Ms. Marvel; Scorpion as Venom; Bullseye as Hawkeye; Daken as Wolverine; Sentry; and Ares — as well as Norman Osborn in a suit he made (basically a mix between Captain America and Iron Man; he called himself the Iron Patriot).
This isn't to be confused with the Iron Patriot that's already been mentioned with the MCU. In Iron Man 3, the U.S. government wants to use War Machine, aka James Rhodes, as another kind of poster boy for the military. But the name War Machine sounded too negative and they wanted to change it. Eventually, the plans fell through and James kept the name.