Venom's Voice Is Changing in the Upcoming Sequel — and Not for the Reason You'd Think
The voice of Venom has changed in the new trailer for 'Venom: Let There Be Carnage,' so we investigated who does the voice of Venom.
The long-awaited first look at Venom: Let There Be Carnage has provided a shock to us all. While many of us loved the first Venom film, the second has made a pretty significant change: Venom's voice. And it got a lot of us thinking: Who even does the voice of Venom, to begin with?
Article continues below advertisement
As we looked into who's behind the voice of Venom, we found that the answer is actually much more complicated than we expected. Tom Hardy has always been the ideal villain/hero, and many of us loved him in Venom, but did he actually do the voice of Venom in the movie?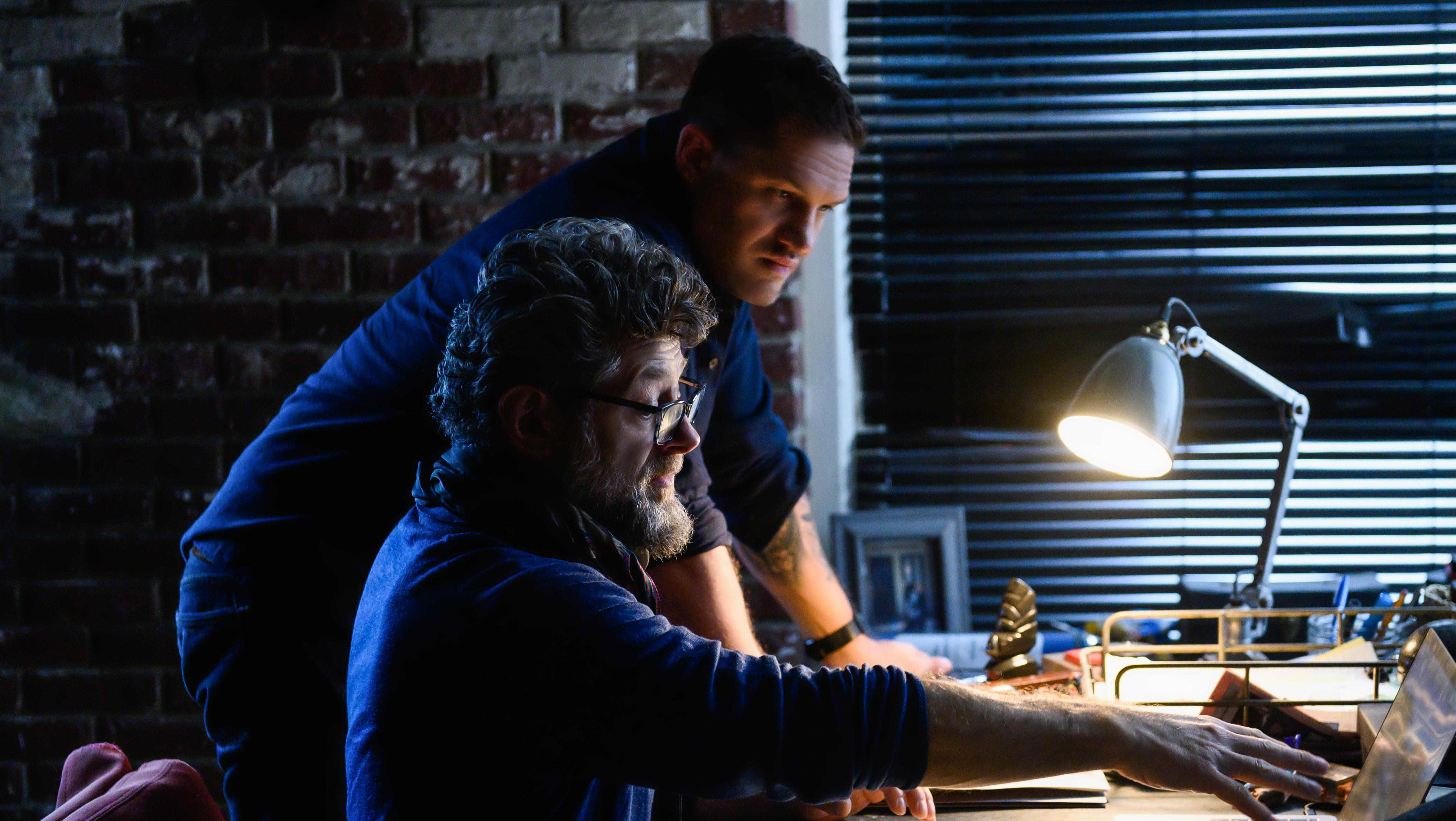 Article continues below advertisement
Tom Hardy does do the voice of 'Venom,' but he's not the only one.
While most things we read will say that Tom Hardy unequivocally played Venom, that's not actually quite 100 percent the case. Tom Hardy did lay down all of Venom's lines and put his own spin on the voice of the character. Tom is actually known both for his wide vocal range and choices, as well as his ability to play opposite, well, no one.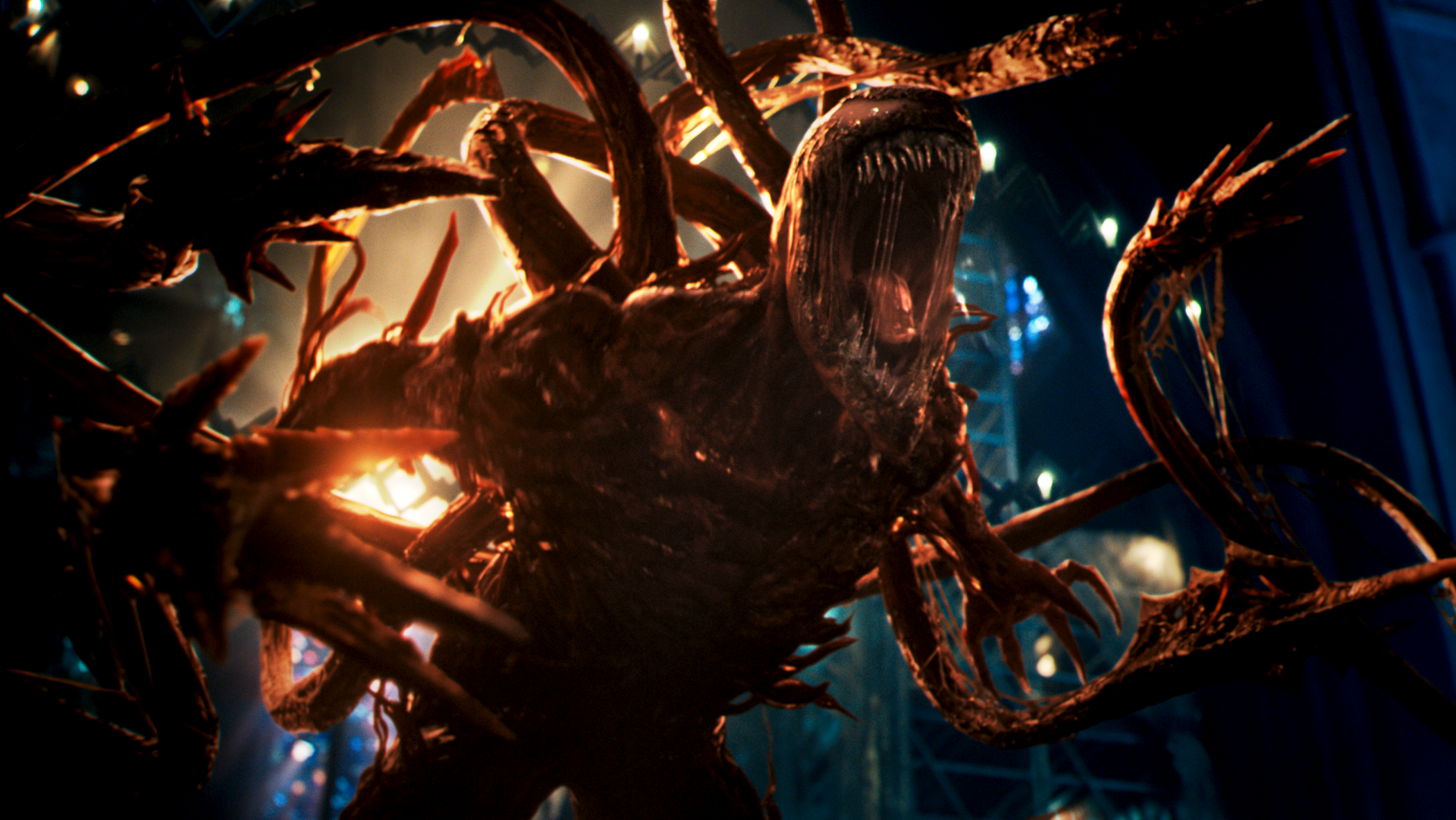 Article continues below advertisement
In the movie Legend in 2015, Tom Hardy played two twins who had different voices and personalities. But more notably, Tom is most known for his portrayal of Bane in The Dark Knight Rises, in which he garbled his voice so much that people actually complained it wasn't comprehensible. This was later fixed before the film's release.
Article continues below advertisement
For his role as Venom, the villainous and powerful symbiote attached to journalist Eddie Brock, Tom shared his vocal inspiration for Venom with Screen Rant: "Redman, Busta Rhymes, and James Brown as ingredients, and then I played with it to create the fusion of sort of what you hear, which sounds nothing like that, but initially was like [the] vibe or heartbeat that I wanted to bring to it. That kind of bombastic, playful, like dark, witty, clever, you know, honest, but with a power familiar friendly sound which is palatable."
Tom explained how he did the voice of Venom and played Eddie at the same time.
In an interview with EW, Tom explained how the process of voicing these two characters stuck inside one man worked. "Actually, the sound boys ... they worked relentlessly to trigger [the voice]. I'd have to lay down the vocal for Venom in the morning and then play Eddie opposite in my earpiece, and whoever was working in the scene with me, had to hear Venom at the same time but then ignore that they'd heard Venom."
Article continues below advertisement
He continued, "It was really, really good fun, and the sound boys, actually, to be fair, probably really play Venom. It's my voice [laughs], but they play Venom."
Article continues below advertisement
Another voice actor also contributed to the voice of Venom.
It's tough to believe that there wasn't any sort of editing of Venom's voice in post-production — it simply doesn't sound human. Not only was there post-production editing, but according to an Inside the Actor's Booth interview, voice actor Brad Venable lent his vocal chops to Venom as well.
Brad voiced many characters in many projects but wasn't credited for his role in Venom, leading many to believe Tom Hardy was the only voice of the symbiote.
Article continues below advertisement
Brad revealed that he voiced many of Venom's noises when he's hurt or uncomfortable, and he actually voiced the iconic line, "We are Venom." It's likely that the final cut of Venom's voice was some sort of a combo between Tom and Brad's voices. Sadly though, Brad passed away in January 2021.
Why did Venom's voice change for 'Venom: Let There Be Carnage'?
Although it's not super noticeable, Venom has had a slight change of voice in the new trailer for Venom: Let There Be Carnage, the second movie. His voice is a little brighter and a little less garbled. Some believe this is just a vibe check to make his voice match the new lighter dynamics between Eddie and Venom, turning him from an "anti-hero" into just a "hero."
Article continues below advertisement
The other reason it's slightly different, though, is most likely becuase of Brad Venable's passing. He was likely not alive to add his talents to Venom's voice during the post-production of Venom: Let There Be Carnage, so the voice is naturally a little different. But his legacy will live on in Venom.
Venom: Let There Be Carnage is set to release on Sept. 24, 2021.