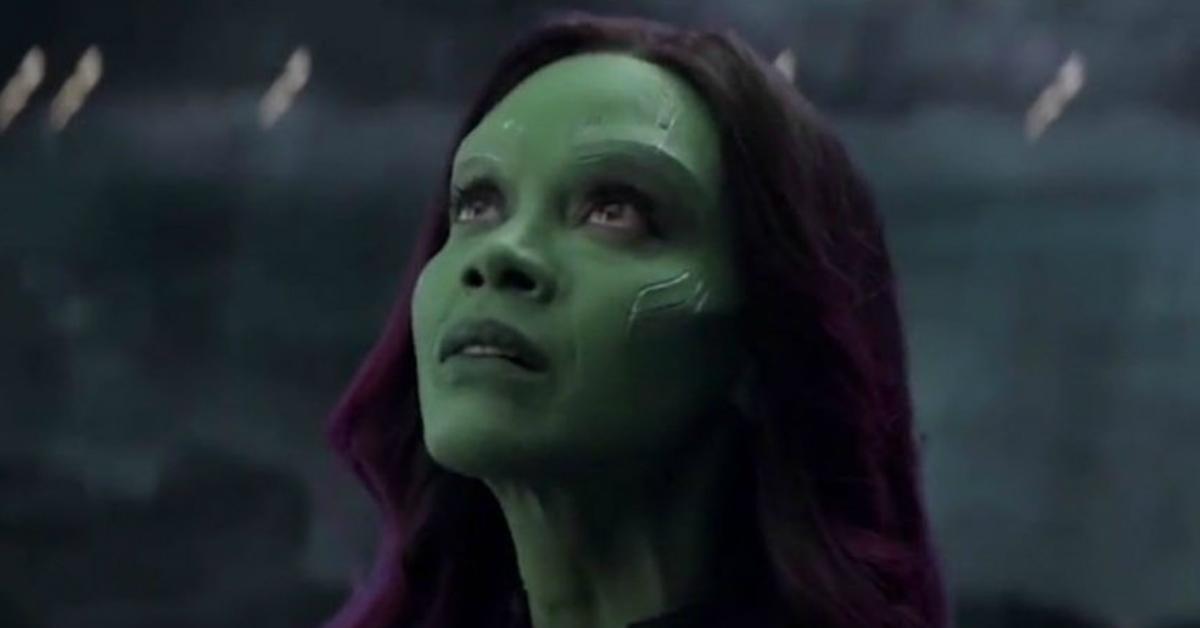 What Happened to Gamora After 'Avengers: Endgame'? (SPOILERS)
What happened to Gamora after 'Avengers: Endgame' finished? Fans are intrigued to know what happened to the character after a shocking turn of events in 'Infinity War'.
What happened to Gamora after Avengers: Endgame is finished? Fans of the franchise are curious to know what's going on with Zoe Saldana's character after the conclusion to one of the most highly-anticipated films to ever be released in theaters.
This should go without saying, but I'm warning you right now: there are massive spoilers in this post so if you've already seen the movie or don't mind it getting the plot "ruined" for you, keep reading. Otherwise, just go and watch the film.
Article continues below advertisement
After the events of Infinity War, fans were left heartbroken after seeing a bunch of their favorite heroes turn into dust before their very eyes.
However there was a comfort in knowing that there's no way Marvel was going to kill off certain heroes for good. T'Challa from Black Panther was definitely not going anywhere, because there was already a Black Panther 2 on the way. Tom Holland's Spider-Man was another character we knew wasn't going anywhere. Far From Home was well into production, with a teaser trailer featuring Jack Gyllenhaal debuting online before Endgame's release.
But there were some heroes that weren't protected under the shroud of promissory sequels, which only spelled greater doom for them. Also, characters who aren't exactly headlining certain franchises (like Spider-Man and Black Panther) would probably be at greater risk of getting killed off by producers who may not be necessarily banking on them to bring in the big box office bucks.
So, what happened to Gamora? 
There were characters in Infinity War who weren't killed by "the snap" but instead, were intentionally wiped out by Thanos beforehand. Like Gamora.
Article continues below advertisement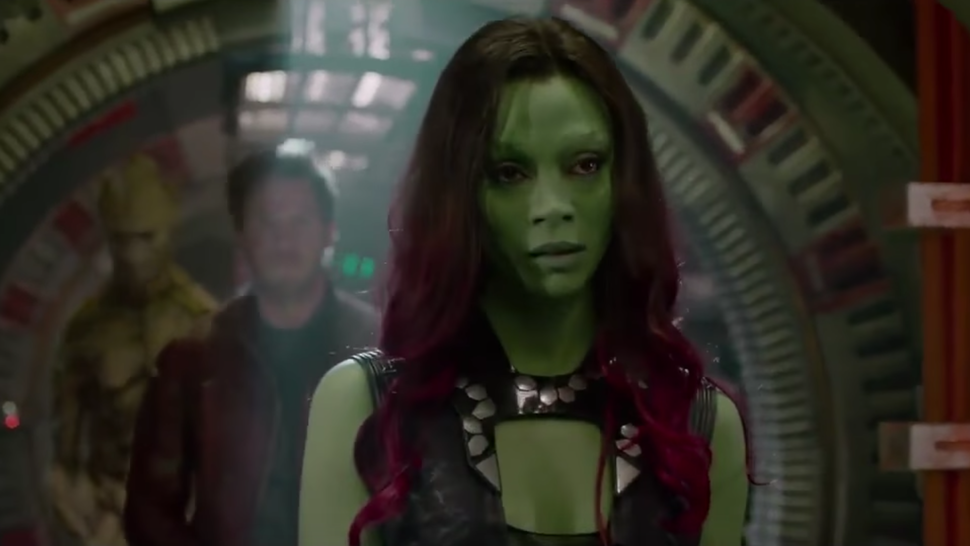 Gamora was begrudgingly murked by her adopted warlord daddy, Thanos, in Infinity War so he could obtain the Soul Stone. The thing about Soul Stone-related deaths and those that occur in Vormir is that they're supposed to be "permanent" and the Russo Bros. pretty much confirmed that this is the case.
But with all of the time-traveling and inter-dimensional breaking rules of Endgame, a lot of people are asking:
Article continues below advertisement
Is Gamora really dead?
It's a legitimate question to ask, since she was killed in Vormir for a Soul Stone and her death occurred before the snap. However, if the plot of Endgame proved anything to audiences, it's that there really isn't any hero or character from past or present films that can't be brought back, reincarnated, or thrown into action again.
Which is exactly what happened when the "evil" versions of Gamora, Nebula, and Thanos, in addition to other baddies, appeared.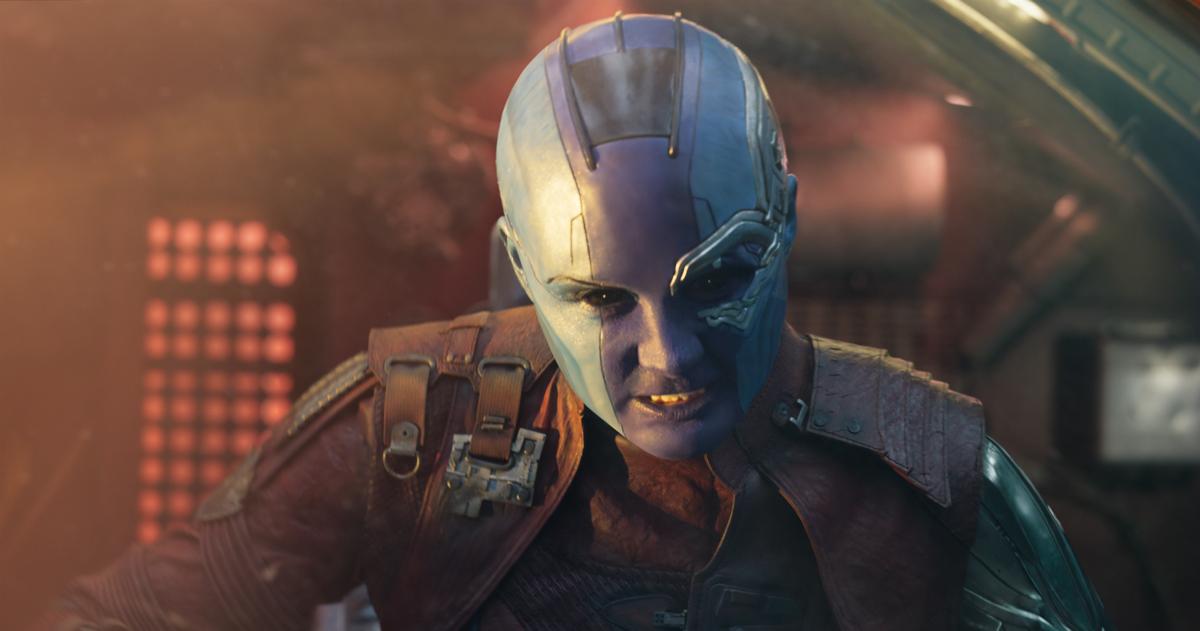 Article continues below advertisement
So technically, Gamora is alive, although she was totally killed by Thanos. Because she was brought back, however, she's not going to have any memory or recollections of the recent adventures she's been on with the Guardians of the Galaxy. Quill is still totally in love with her (spoiler alert, he's not dead) and the man who calls himself Star Lord is seen pounding the pavement looking for Gamora.
This means that he will indeed have to pull out all the stops and try to get her to fall for him again, which is a pretty tall order. I think having to kill your dad who's actually a living planet and one of the most powerful beings in the Marvel universe is difficult to top. It's not like you can go on a date night to Dave N' Buster's or take them out miniature golfing when you've gone through something that crazy.
Article continues below advertisement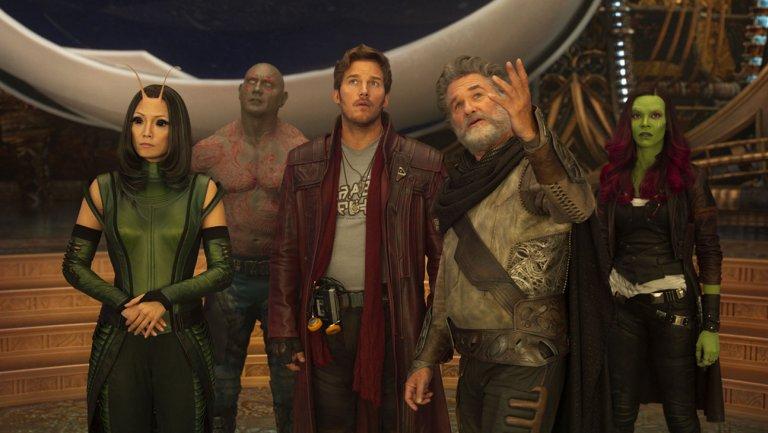 So fans of Gamora can rest assured that yes, the popular Guardians of the Galaxy character is here to stay. What her journey will be, however, is still up in the air. Maybe Guardians of the Galaxy 3 (which has James Gunn attached again!) will follow Quill's journey in getting Gamora to join their squad again.
Or maybe it'll just feature Drax eating chips in silence, convincing himself that he's invisible.
Article continues below advertisement