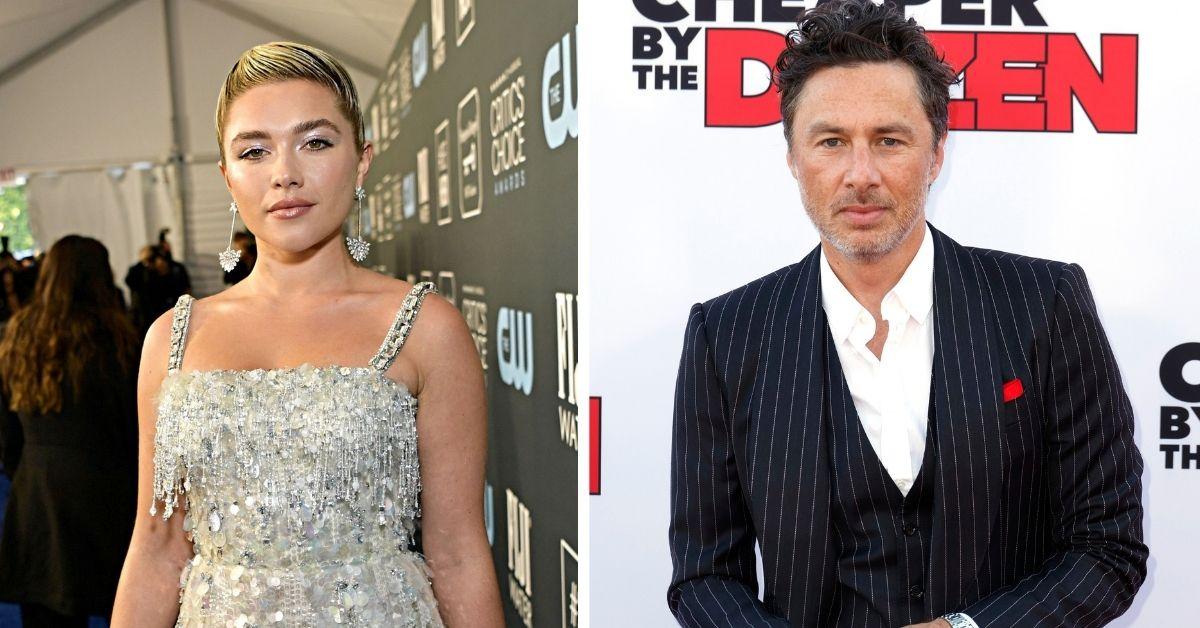 Did Florence Pugh and Zach Braff Break Up? Florence Was Seen Cozying Up With Someone New
In 2019, Little Women star Florence Pugh and Scrubs alum Zach Braff turned heads when they started dating. While some fans shipped their romance, others had a lot to say regarding their 21-year age gap.
Regardless, the pair tried to zone out all the noise. That year, Zach directed the short film titled In The Time It Takes to Get There, in which Florence starred as the lead character.
Article continues below advertisement
They also began working on another film together, The Secret Ingredients of Rocket Cola, which appears to still be in the works.
As their relationship grew more serious, Florence became more vocal about it. "I have the right to hang out and be with and go out with anyone I want to," she told Elle U.K. in May 2021.
She added, "I've always found this part of what people do really bizarre. I'm an actor because I like acting and I don't mind people watching my stuff, but people have no right to educate me on my private life."
But now, a recent slew of photos taken of the actress while vacationing has fans wondering if she and Zach actually threw in the towel. Not only that, but the photos suggest that she may have moved on with someone new. Is there any truth to this? Here's what we know.
Article continues below advertisement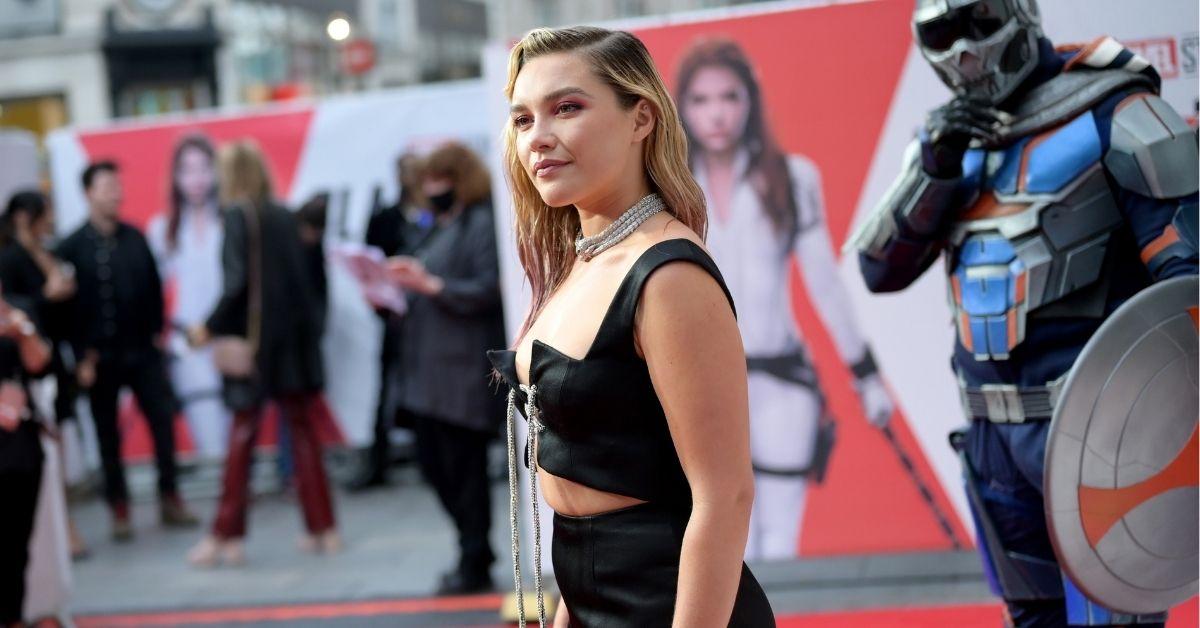 Are Florence Pugh and Zach Braff still together?
On May 23, Florence shared a bevy of photos from her recent trip to Ibiza on Instagram. The trip appeared to be in celebration of designer Harris Reed's birthday. The Black Widow posed with her Midsommar co-stars Archie Madekwe and Will Poulter, as well as some new folks she met along the way.
The photos Florence shared were of course cute and friendly. But those weren't the only photos taken.
Article continues below advertisement
The Daily Mail had also captured a few shots — particularly of Florence and Will — who appeared to be getting quite cozy on the beach together. Once those snaps were released, Twitter went wild.
Fans quickly began to speculate that Florence and Zach had called it quits and the former had moved on with Will.
Article continues below advertisement
So, what's the truth?
Currently, it's unknown if Florence and Zach are still together as neither has made a public statement regarding their relationship status. We'll keep you updated as we learn more.