Harry Styles Was Seen Wearing His Peace Ring in New York, but What Does It Mean?
Harry Styles was recently spotted wearing his peace ring in New York, but many want to know what that ring means to him and why he wore it.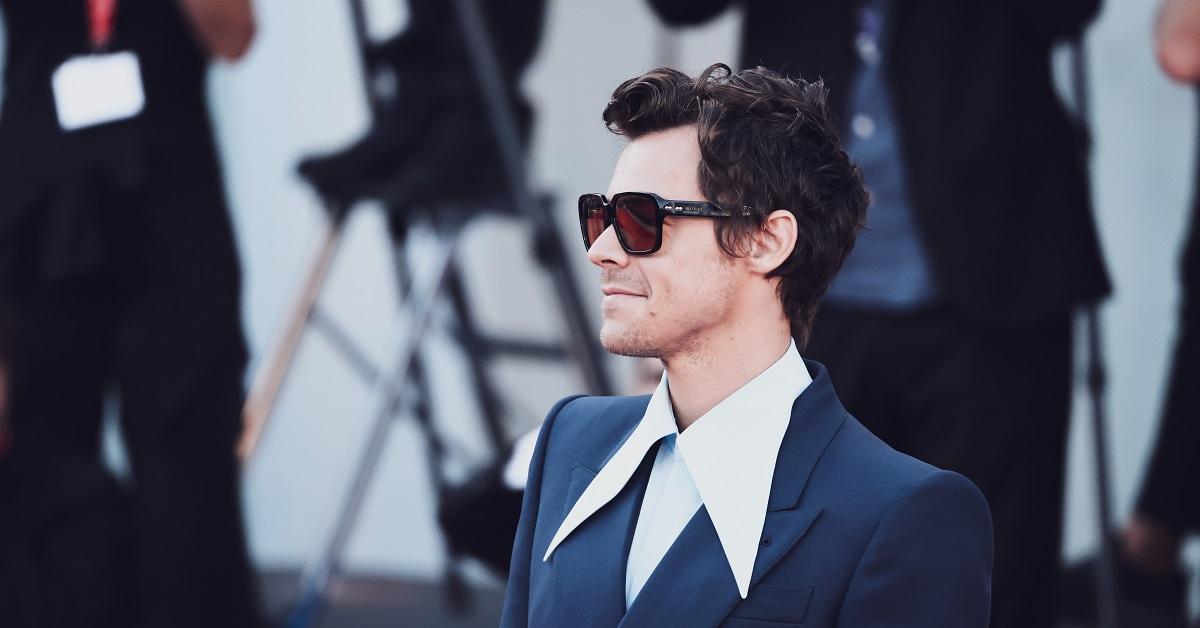 Few celebrities have more active fans than Harry Styles, and those fans are both willing and eager to analyze every tiny move that the singer makes. Harry, who is known for making bold fashion choices, is also known for having those choices poured over in detail by those who love him. Harry is currently playing a series of shows at Madison Square Garden in New York City, and at one of those shows, some of his fans were particularly tickled by a piece of jewelry that he was wearing.
Article continues below advertisement
What does Harry Styles' peace ring mean?
Harry was spotted wearing a peace ring at his show in New York. The ring is silver, and features a fairly basic band with the word "peace" engraved in it. The ring was on his middle finger and was stacked with another small silver ring.
When fans saw the ring, many started to flip out almost immediately, in part because it's rumored that the ring was gifted to him by his former bandmate Louis Tomlinson.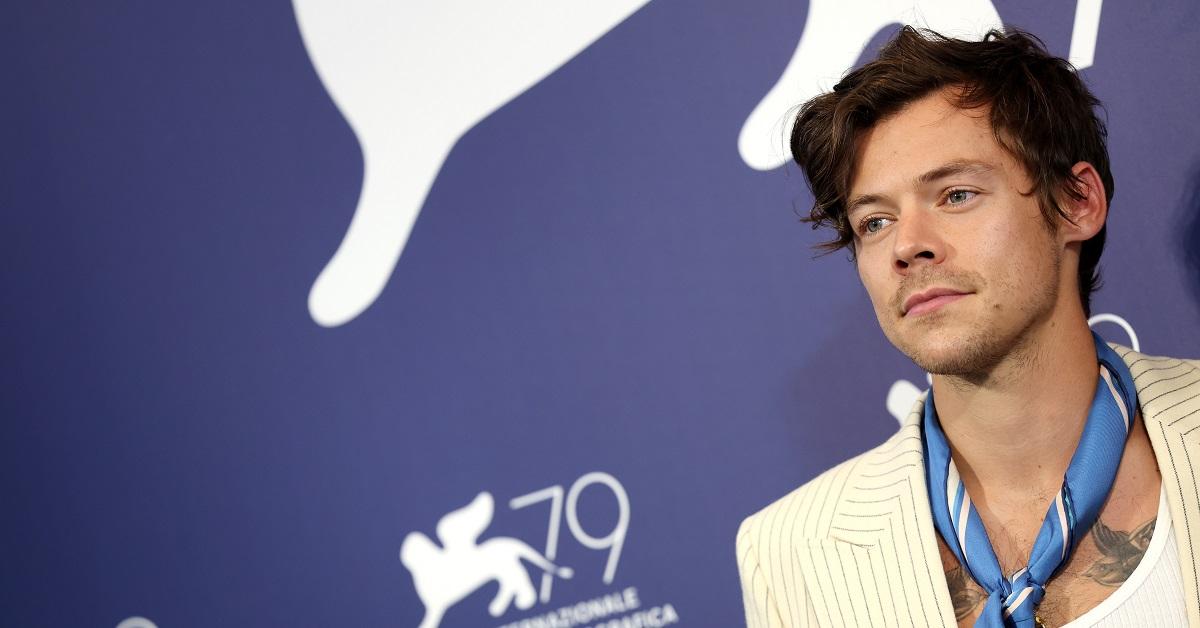 Article continues below advertisement
It's unclear whether those rumors are actually true, but Harry has had the ring for close to a decade, and for several years when he first appeared with the ring he never seemed to take it off. Now, Harry swaps in a variety of different rings, which only makes some fans feel like Harry is intentionally trying to send them a message by wearing the ring.
Some fans think that Harry and Louis actually dated while they were in One Direction.
Although Harry has only been spotted wearing the ring a couple of times over the past year, most people connect the ring to a rumor that Harry and Louis actually had a romantic relationship while they were in One Direction. Some even joke that the ring is Harry and Louis's engagement ring, although that particular rumor is not based in any solid fact.
Article continues below advertisement
Some have also begun speculating that Harry wears the ring to celebrate his anniversaries with Louis, but this rumor only began because the two of them appeared to be close during their years as a band. Ultimately, any and all rumors of a romance between them are pure speculation and while fans may freak out about small things like a ring, Harry could be wearing it for dozens of different reasons, or for no reason at all.
Article continues below advertisement
Harry has been making news for other reasons.
Although diehard Harry fans may have been freaking out over his ring, there is also ongoing gossip around Harry and his connection to the drama around the Don't Worry Darling press tour. A video circulated that seemed to suggest that Harry spit on co-star Chris Pine, although reps for both Harry and Chris have denied this.
Harry even made a joke about the rumors that he spit on Chris during his show in Madison Square Garden. While many still believe that he really did, it's clear that Harry is ready to make a few jokes about it and move on.