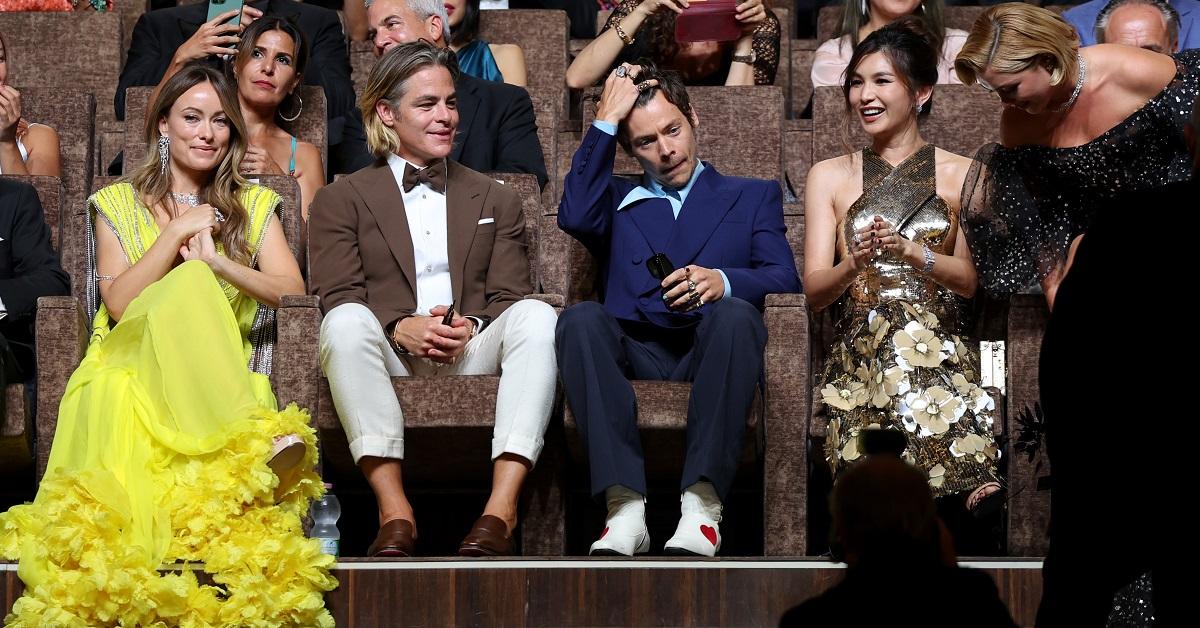 Rumors Suggest That Harry Styles and Olivia Wilde Are Over, but Are They True?
Few supposedly prestigious movies create as much web gossip as Don't Worry Darling. The movie has become the fodder of nearly constant speculation, and just recently, a video began circulating online that seems to show star Harry Styles spitting on co-star Chris Pine at the Venice premiere. Now, some want to know whether Harry and Olivia Wilde, who began dating while shooting the film, are still together.
Article continues below advertisement
Did Harry Styles and Olivia Wilde break up?
Harry and Olivia have not officially announced a breakup, but some think the two are no longer together because of the way they've been interacting throughout their appearances at the Venice Film Festival, which they're attending to promote the film. The two have not appeared together alone in public, and have almost always had someone in between them at events like photo calls and even at the premiere.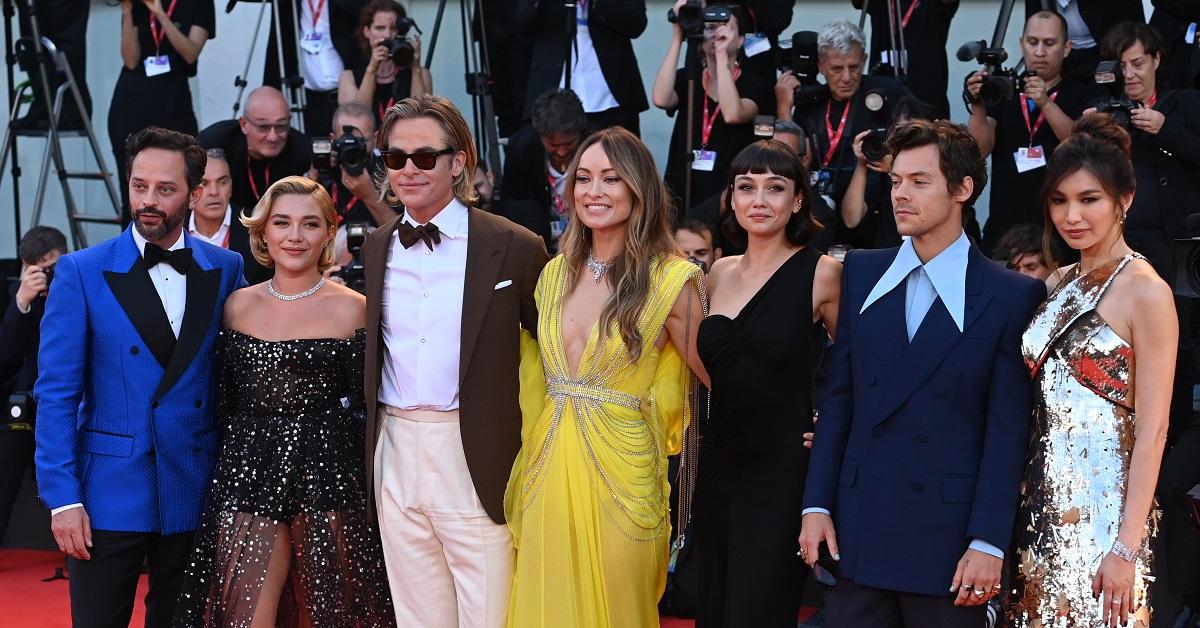 Article continues below advertisement
Their total lack of interaction has led some to think that they're no longer together, even as their initial decision to couple up seems to be behind a lot of the other rumored feuds related to this movie. It's also possible that Harry and Olivia have decided not to interact because of that drama, which may call attention to their relationship in an environment where things are already clearly tense. Ultimately, it's difficult to say whether the two are still together or not.
'Don't Worry Darling' has had a wild press tour.
Even before rumors that Olivia and Harry had broken up began to circulate, Don't Worry Darling was already going through one of the most insane press tours in recent memory. Rumors suggest that Olivia and star Florence Pugh had a falling out on the set of the film after Olivia and Harry began a relationship and that Florence was paid roughly a third of what Harry made to appear in the film.
Article continues below advertisement
In an interview published just days before the Venice premiere, Olivia also claimed to have fired Shia LaBeouf from the film over concerns about his confrontational style and because she wanted to keep Florence safe. Shia rebutted that claim publicly and brought receipts in the form of texts he had received from Wilde and a video message in which Olivia seemed to be begging Shia to return to the project and blaming Florence, or "Miss Flo," for the issues.
Article continues below advertisement
Since the cast and crew have arrived in Venice, things have only gotten stranger. The film's press conference featured questions about the controversy being shut down by the event's moderator, and a video of Chris Pine looking completely zoned out that eventually went viral.
Later in the day, at the film's premiere, a video circulated that seemed to show Harry spitting on or near Chris Pine. Although the video is not definitive, it clearly shows Chris reacting to something that Harry does. Harry has certainly been a part of the media-feeding frenzy surrounding this movie, but it's not clear why he would take that out on poor Chris Pine. The drama continues apace.