We're All Worried, Darling! Inside Olivia Wilde and Her Never-Ending Controversies
Olivia Wilde has been at the center of various controversies this year; from rumors of feuds to a messy child custody case, let's break it all down.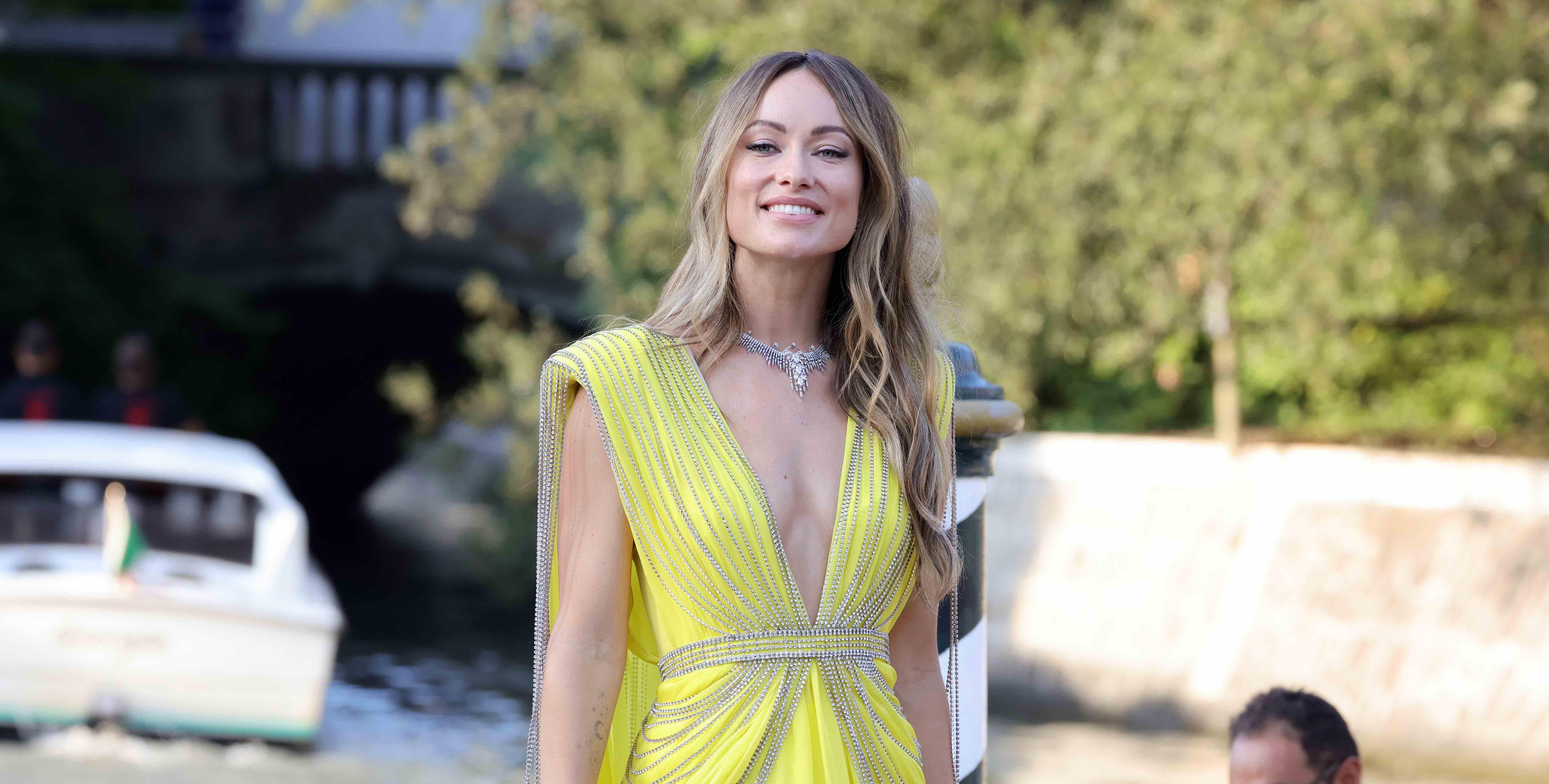 We are all worried, darling.
After more than a year of controversy trailing behind Don't Worry Darling, the highly-anticipated psychological thriller finally had its world premiere at the Venice Film Festival on Monday, Sept. 5, 2022. Not only is the film tracking poorly — it currently has a 43 percent approval rating on Rotten Tomatoes — but its star-studded cast fueled the drama on the red carpet, so much so that we could feel the tension through our screens.
Article continues below advertisement
Of course, the individual at the center of these rumors and controversies is none other than Olivia Wilde. The director appears to have butted heads with several stars behind the scenes, including Florence Pugh and even Shia LaBeouf, who was once set to star in the film.
So, what's the scoop? Keep reading as we breakdown the controversy surrounding Olivia Wilde.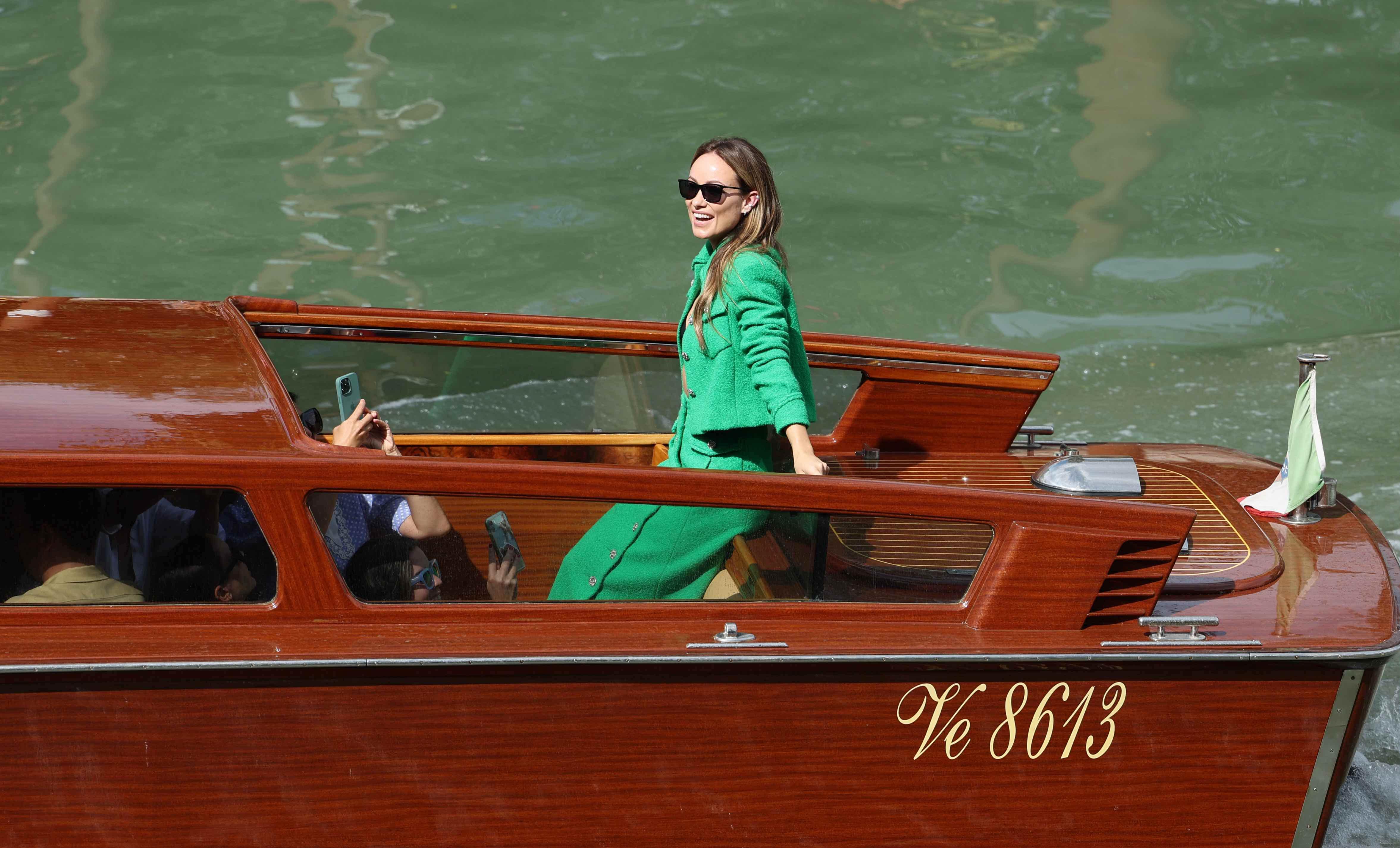 Article continues below advertisement
Olivia Wilde is at the center of 'Don't Worry Darling' controversy.
While filming Don't Worry Darling, news broke that Olivia Wilde and Jason Sudeikis ended their seven-year engagement; just a few short months later, the 38-year-old actress began dating the male lead of her feature film, pop star Harry Styles.
Many speculate that Olivia and Harry had an affair on set, which would explain by a source told Page Six that Florence was bothered by seeing them "all over each other on set ... as Olivia was still with Jason when she first hooked up with Harry."
We will get more into the Olivia/Florence drama a little later, but for now, we need to address Olivia and Jason's messy legal battle over their kids. The two were initially on good terms, but after Olivia was publicly served child custody papers while on stage at CinemaCon in April 2022, things went downhill.
Article continues below advertisement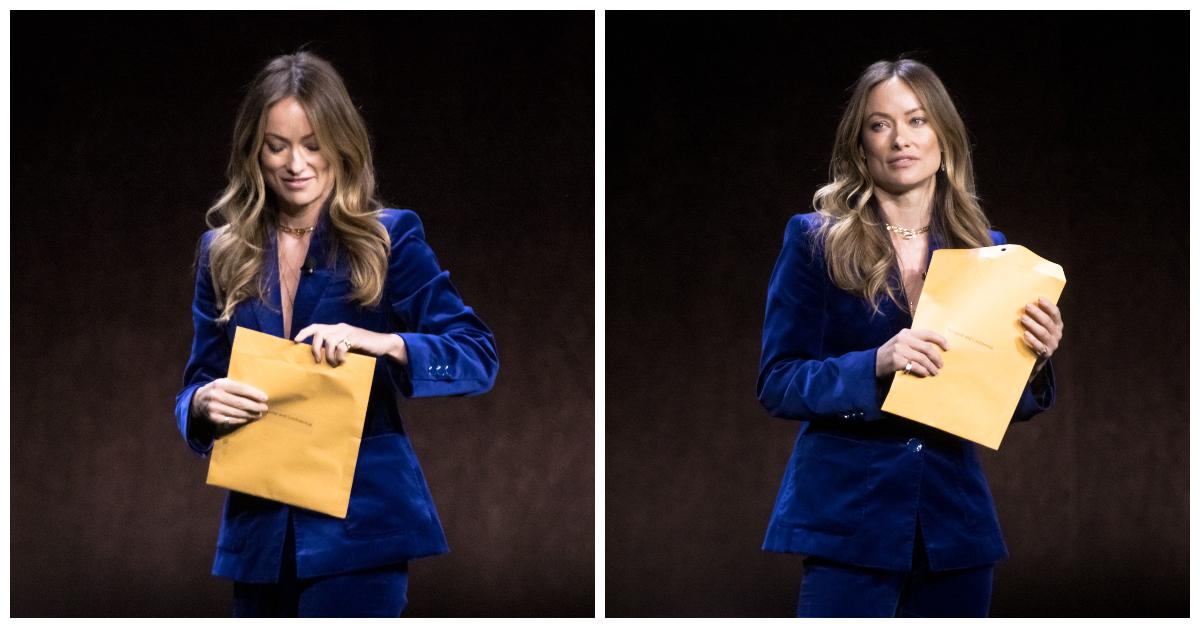 Although Jason was allegedly furious with the spectacle, his ex-fiancée believed the action was intentional. In a recent feature with Variety, Olivia stated that she "hated that this nastiness distracted from the work" of the cast, crew, and studio.
"To try to sabotage that was really vicious. But I had a job to do; I'm not easily distracted," she added. "But, you know, sadly, it was not something that was entirely surprising to me. I mean, there's a reason I left that relationship."
Article continues below advertisement
Olivia Wilde and Florence Pugh reportedly had a falling out.
After initially feeling over the moon about the project, Florence Pugh hasn't been promoting Don't Worry Darling.
According to her reps, Florence is currently filming Dune: Part Two, and the scheduling conflicts are why she can't be as involved on this press tour. Nevertheless, that hasn't stopped people from speculating about Florence and Olivia's alleged feud.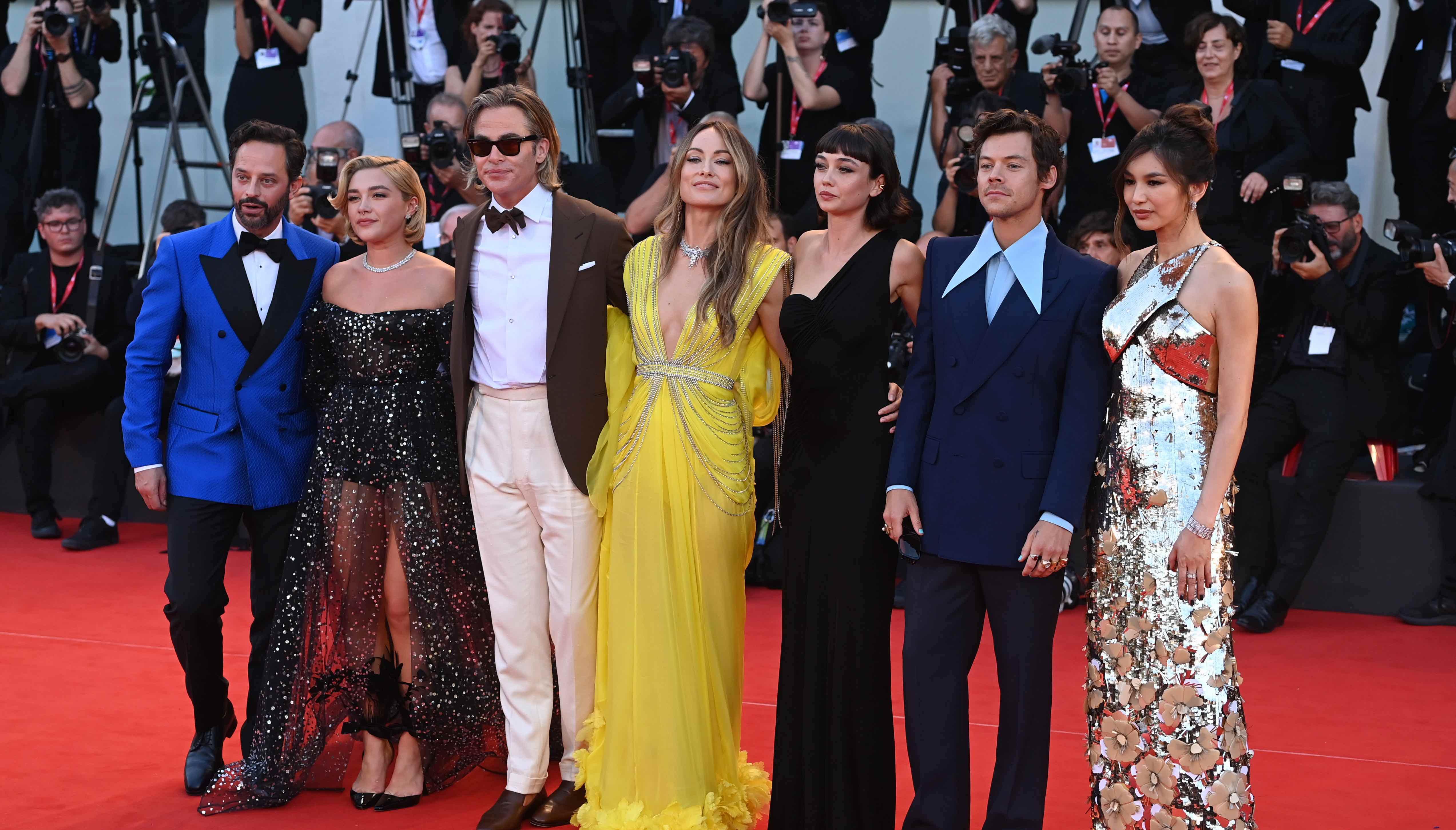 Article continues below advertisement
The 26-year-old actress has promoted the film a few times on Instagram, but she never acknowledges nor mentions Olivia in her so-called "appreciation posts." Also, fans have noticed that Olivia constantly raves about Florence on social media; however, the Academy Award nominee doesn't return the warmth to her former boss at all.
Plus, in the rare instances where Florence has spoke with the media about Don't Worry Darling, she has repeatedly contradicted Olivia's statements that essentially reduce the film to sex scenes and female pleasure.
Article continues below advertisement
"When it's reduced to your sex scenes, or to watch the most famous man in the world go down on someone, it's not why we do it. It's not why I'm in this industry," Florence told Harper's Bazaar. "Obviously, the nature of hiring the most famous pop star in the world, you're going to have conversations like that. That's just not what I'm going to be discussing because [this movie is] bigger and better than that. And the people who made it are bigger and better than that."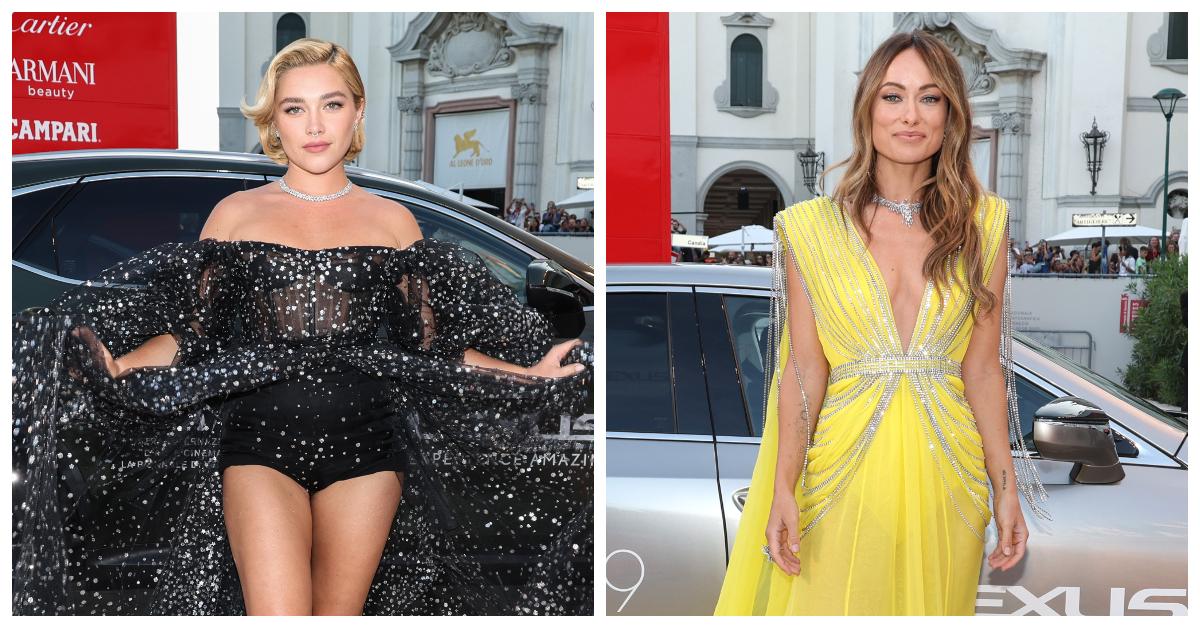 Article continues below advertisement
By the time the Venice Film Festival came around, the turmoil between Florence and Olivia was on full display. The pair did not socialize at the event, and Variety's co-editor-in-chief Ramin Setoodeh shared a video on Twitter which he captioned, "Florence Pugh refuses to make eye contact with Olivia Wilde during the [four] minute standing ovation for Don't Worry Darling."
Following the drama-filled Venice premiere, two sources confirmed to Rolling Stone that Florence will not attend the film's IMAX live exclusive event in New York on Monday, Sept. 19 nor participate in a Q&A session with the cast.
"From what I understand, there is friction, but I don't know why," one source told the outlet. "It's pretty clear she's choosing not to be a part of the PR ... It's clearly not beneficial to Olivia to not have her be a part of the PR. It has to be a Florence decision."
Article continues below advertisement
Shia LaBeouf denied that Olivia fired him from 'Don't Worry Darling.'
In her cover story with Variety, Olivia told the outlet that she fired actor Shia LaBeouf from the production to protect the cast and crew of Don't Worry Darling, especially star Florence Pugh: "I knew that I was going to be asking Florence to be in very vulnerable situations, and my priority was making her feel safe and making her feel supported."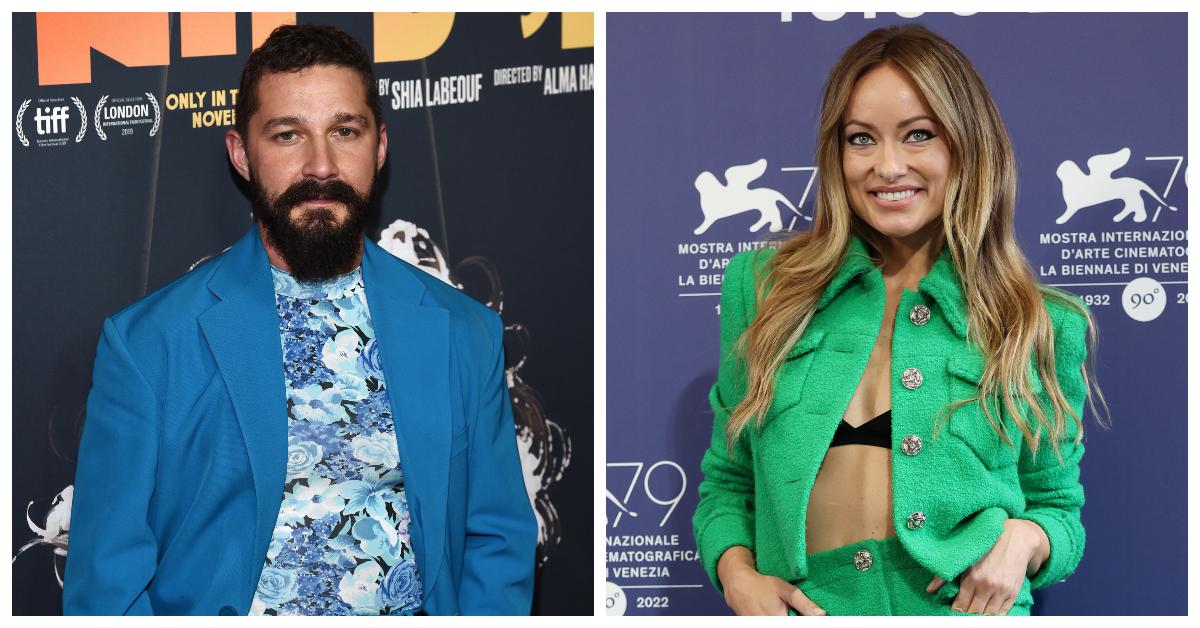 Article continues below advertisement
However, the 36-year-old actor recently supplied Variety with evidence to support his claims that he quit the film — despite Olivia's best efforts to keep him onboard — including a video recording (see below) from her addressed to him on Sept. 10, 2021, just a day before news broke that Harry Styles would join the cast and replace Shia as the male lead.
"I feel like I'm not ready to give up on this yet, and I, too, am heartbroken, and I want to figure this out," Olivia said. "You know, I think this might be a bit of a wake-up call for Miss Flo, and I want to know if you're open to giving this a shot with me, with us."
Article continues below advertisement
Although Olivia claimed she fired Shia to protect Florence from his alleged "combative energy," a series of leaked text messages appear to show that the former co-stars are friendly. The texts reveal no conflict between the pair, with Florence reassuring Shia that she was not scared of him despite her unavailability for rehearsals.
Don't Worry Darling hits theaters on Sept. 23, 2022.