Olivia Wilde Was Married to an Italian Prince Before She Was Engaged to Jason Sudeikis
Director and actor Olivia Wilde has quite an extensive dating history that includes many celebs — from Bradley Cooper to Jason Sudeikis to Harry Styles.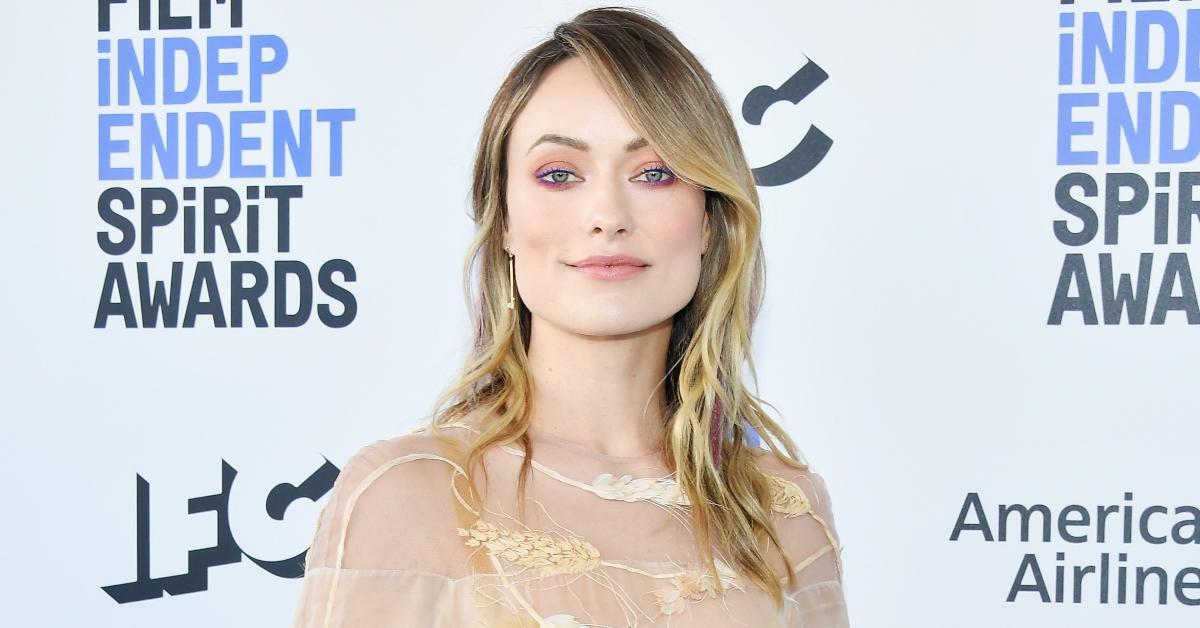 There's honestly not much actress and director Olivia Wilde can't do. The 36-year-old actress has not only accomplished a lot on-screen but also off. You know her for her roles in House, Tron: Legacy, Cowboys & Aliens, Love the Coopers, and more. But you also definitely know Olivia for her work in Booksmart, for which she made her debut as a director. Her work in that movie earned her Independent Spirit Award and Gotham Award nominations.
Article continues below advertisement
Something else that Olivia can do is date anybody that she wants! The star recently called it quits with actor Jason Sudeikis — to whom she was engaged to for almost a decade — and quickly moved on to pursue a relationship with singer Harry Styles. They aren't the only big names she's been romantically involved with though! Find out the other celebrities who have had history with Wilde.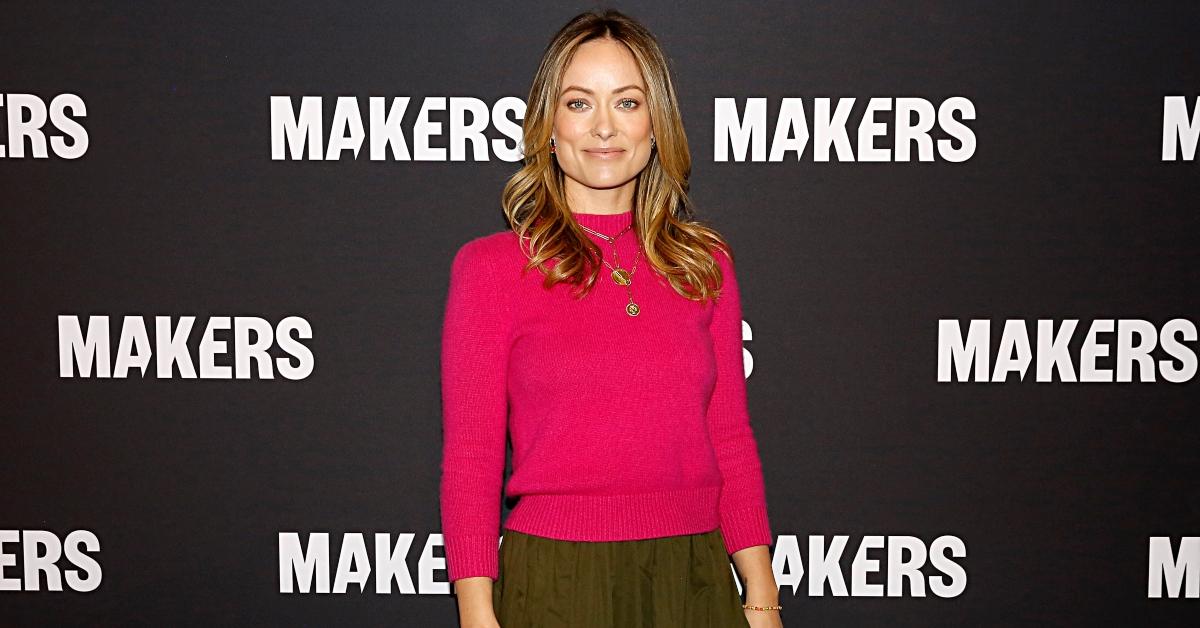 Article continues below advertisement
Olivia's dating history begins with Italian royalty.
You read that right! Olivia didn't only date an Italian prince, but she tied the knot with him too! From 2003 to 2011, Olivia was married to Prince Tao Ruspoli. He's the son of Prince Alessandro Ruspoli aka the 9th Prince of Cerveteri. The two met when she was 19 years old and he was 28 years old through a friend of her parents. At the time, Tao was a filmmaker living in a school bus.
Olivia was a bit apprehensive about even meeting him because his current living situation sounded a bit off. "He wanted to introduce me to this Italian guy who made films and lived on a school bus. I said, 'Whoa! I don't want to meet a dude who lives on a bus!'" she told Women's Health, referring to her first impression of him.
Article continues below advertisement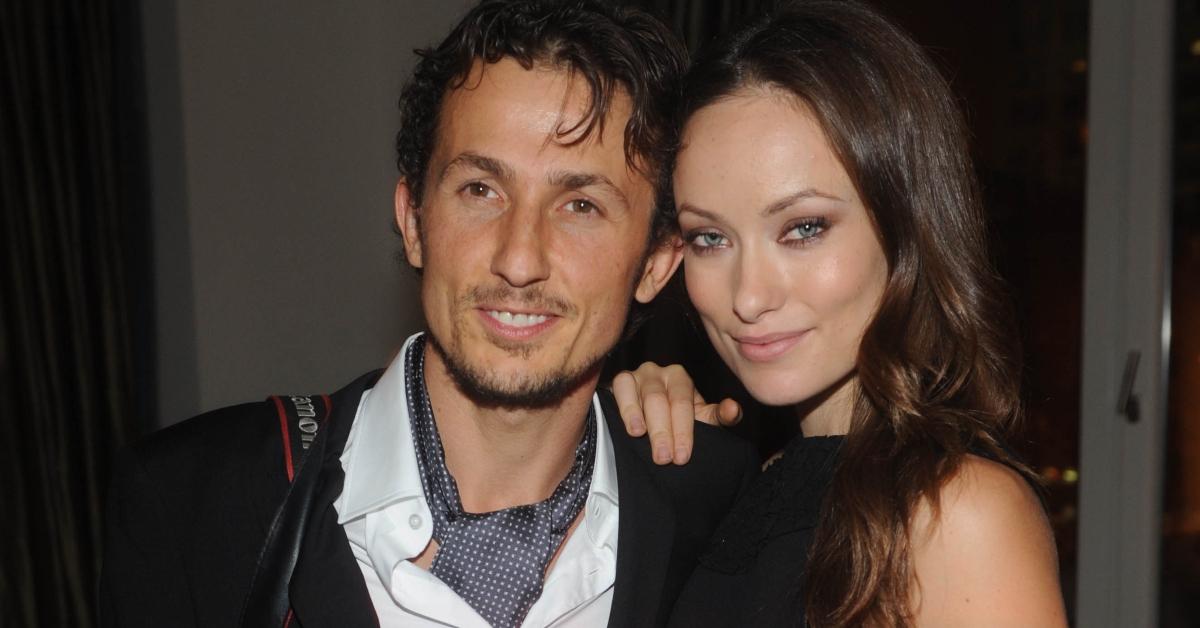 And it was that same bus where the two eloped after six months of dating. Her father wasn't too pleased about the location of the nuptials. "My dad did have a minor heart attack, and it was hard to imagine settling down at the time," she said in the interview.
Article continues below advertisement
Even though they may have gotten hitched sooner than others, they just knew it felt right to do at the time. "There was this wave of romantic excitement and an overwhelming sense that we were supposed to be family. We were very open to the idea that if it didn't work, we would let it go its course. No pressure," she recalled.
Olivia and Justin Timberlake may have had a fling.
They never confirmed that they dating, but after she and Tao divorced, she and Justin were seen out dancing in Los Angeles. A source told Us Weekly that they "were obviously a couple or on a date." When the In Time co-stars were making headlines for possibly being Hollywood's newest couple, she quickly shut the media down in a tweet saying: "Cool it, honeybadgers. We are just friends and have been for years." Guess we'll never know if anything really went down between them!
Article continues below advertisement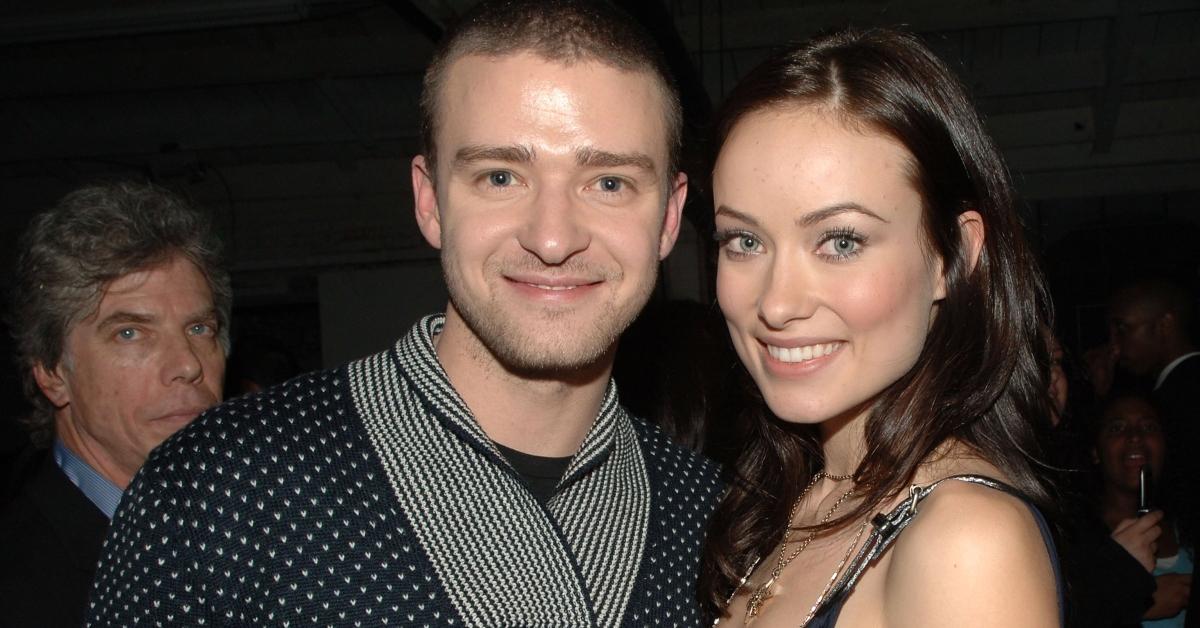 Olivia allegedly started "hooking up" with Bradley Cooper after Justin.
An insider told Us Weekly that Wilde and Cooper were "definitely hooking up" in mid-2011 — soon after she may have been seeing Timberlake and just some months after she separated from her ex-husband. The source says the two were seen at a VIP booth of a party for The Hangover II where they were getting very close. "Olivia acted jealous when other girls came up to him," the source continued. "She thought going with Bradley would make JT jealous." Who knows!!
Article continues below advertisement
Olivia met Jason Sudeikis in 2011 and then they got engaged in 2012.
Olivia and Jason met at an SNL finale party and instantly hit it off, though they didn't exactly start seeing each other after that. "I actually came off looking a little cooler than I really am because I had heard through the grapevine, through mutual friends who weren't exactly her best girlfriends, who would report back, 'Oh you know, I think she's dating someone,'" Sudeikis told Stephen Colbert on The Late Show about how their meeting.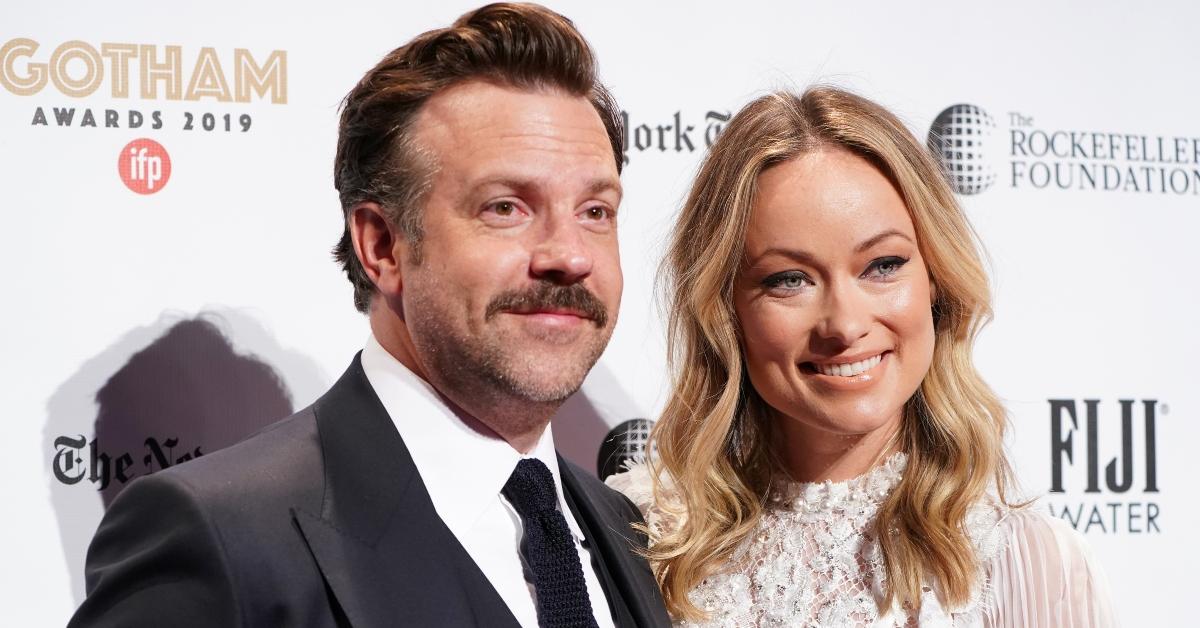 Article continues below advertisement
They ended up reconnecting when they were both single and the rest was history! Sudeikis proposed to Wilde in late 2012 and they had two children together — Otis and Daisy. The two never actually got married and were just engaged for many years.
A source told Us Weekly that they had been having problems for a while due to business and living situations and they "decided it was best to go their separate ways." The couple split sometime in 2020.
Harry Styles is Olivia's current boyfriend.
This pairing may seem totally out-of-the-blue (which it sort of is), but Harry actually knows Olivia because she is the director in the upcoming movie he'll be starring in called Don't Worry Darling. They were deemed as a couple when they were photographed holding hands at a wedding together. She and Harry have yet to publicly say anything about their relationship.
Article continues below advertisement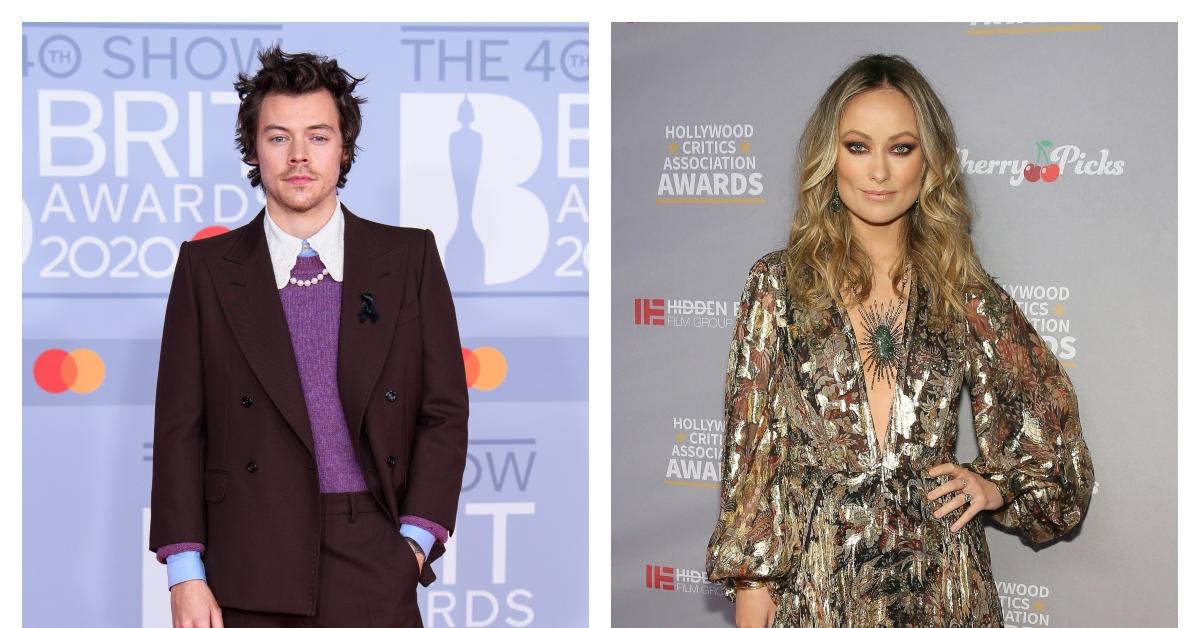 She was also recently spotted moving some of her belongings out of the residence she shared with ex Jason and allegedly into Harry's home. Looks like they're moving fast!