These Amusement Parks Are Haunted, So Proceed With Caution
For any adrenaline seekers, here are seven haunted amusement parks to visit around the world for Halloween. But definitely proceed with caution.
A trip to an amusement park usually tends to be filled with family fun, a healthy dash of fear, and maybe a dose of nausea — that is — if you do ultimately decide to ride those spinning teacups. Sometimes, though, that little taste of fear takes a turn for the worst.
Some of these haunted amusement parks are abandoned while others are still running, supposedly overrun by thrill-seeking spirits. So take a look at these haunted amusement parks, below, and maybe stop by... if you dare.
These seven haunted amusement parks are the ultimate thrill:
Article continues below advertisement
1. Dadipark in Dadizele, Belgium
Dadipark is the oldest theme park in Europe, per The Vintage News. It was opened by a local pastor in 1950 as a slightly religious, inexpensive theme park. However, things went south when the cheap instability of the rides caused a number of accidents.
One of the worst accidents occurred in 2000 two years before it closed, when a 9-year-old boy lost his arm on the Nautic Jet ride. The park closed "for renovation" in 2002 and never re-opened, and the photos are seriously haunting.
2. Disneyland in Anaheim, CA
Many believe that Disneyland in Anaheim, California — specifically Walt Disney's former studio apartment above the Main Street Fire House — is looked after by none other than Walt Disney's ghost.
According to Ranker, cast members have kept the light in the apartment on for Walt since he died in 1966, so it seems like his lingering spirit isn't giving them too much trouble. The park gives private tours of the apartment, so I strongly suggest seeking out his ghost on your own.
Article continues below advertisement
3. Kings Island in Cincinnati, OH
Not only does Kings Island share land with a cemetery, but it was also home to a massive explosion that killed 100 people in an ammunitions factory where the park stands now.
According to Roadtrippers, several ghosts haunt the still-open park, including a little girl named Missouri Jane, or "Tram Girl," who may have been buried in the cemetery. She can supposedly be seen in a blue dress at the International Restaurant, so say hello if you see her.
Article continues below advertisement
4. Cedar Point in Sandusky, Oh.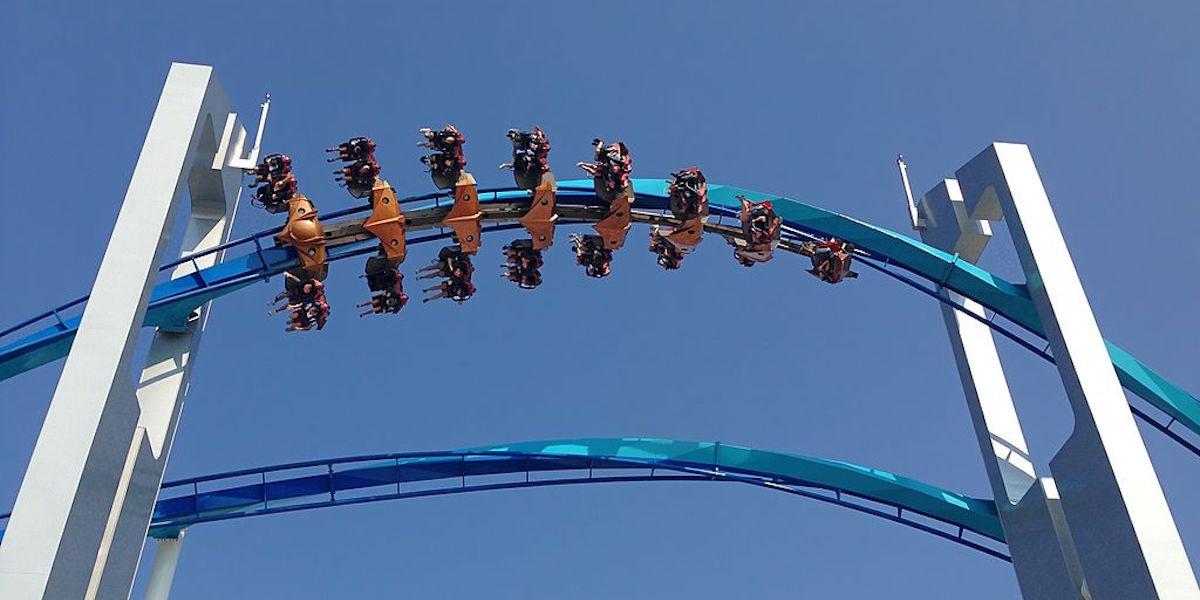 According to Exemplore, Cedar Point has been open since 1870... so it should come as no surprise that it's haunted by several spirits from the last 139 years.
The carousel is supposedly haunted by the spirit of an old woman from the Revolutionary War, while room #169 in Hotel Breakers supposedly houses the ghost of a woman who hung herself in the shower. The park is still open, so I highly recommend trekking there, if you're an amateur ghost hunter.
Article continues below advertisement
5. Pripyat Amusement Park in Pripyat, Ukraine
Pripyat was supposed to open on May 1, 1986 for May Day, according to Theme Park Tourist, but the Chernobyl disaster happened less than five miles away, only five days after.
Chernobyl was one of the worst nuclear accidents in history, killing approximately 4,000 people. Many believe children killed by the radioactive waste still haunt the abandoned park today, and some say they can still hear their distant laughter.
Article continues below advertisement
6. Six Flags Great Adventure in Jackson, NJ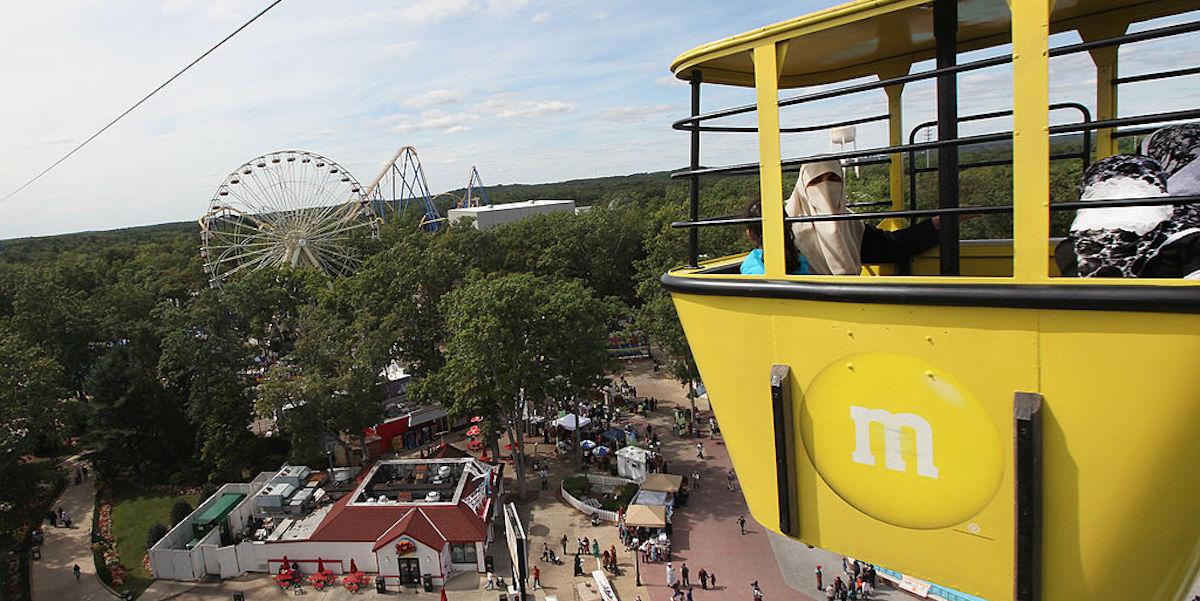 Article continues below advertisement
7. Six Flags Jazzland in New Orleans, LA
Six Flags Jazzland was abandoned in 2005 when Hurricane Katrina hit, according to Only In Your State. Now, 14 years later, it's tremendously overgrown and rusty. Some who have trespassed on the private property have said they hear banging of motors, and felt an eerie presence... like someone was watching them.
Lots of amusement parks have ghosts. And while some spirits are sinister, don't sweat it too much — most of them are just trying to have some skele-fun.