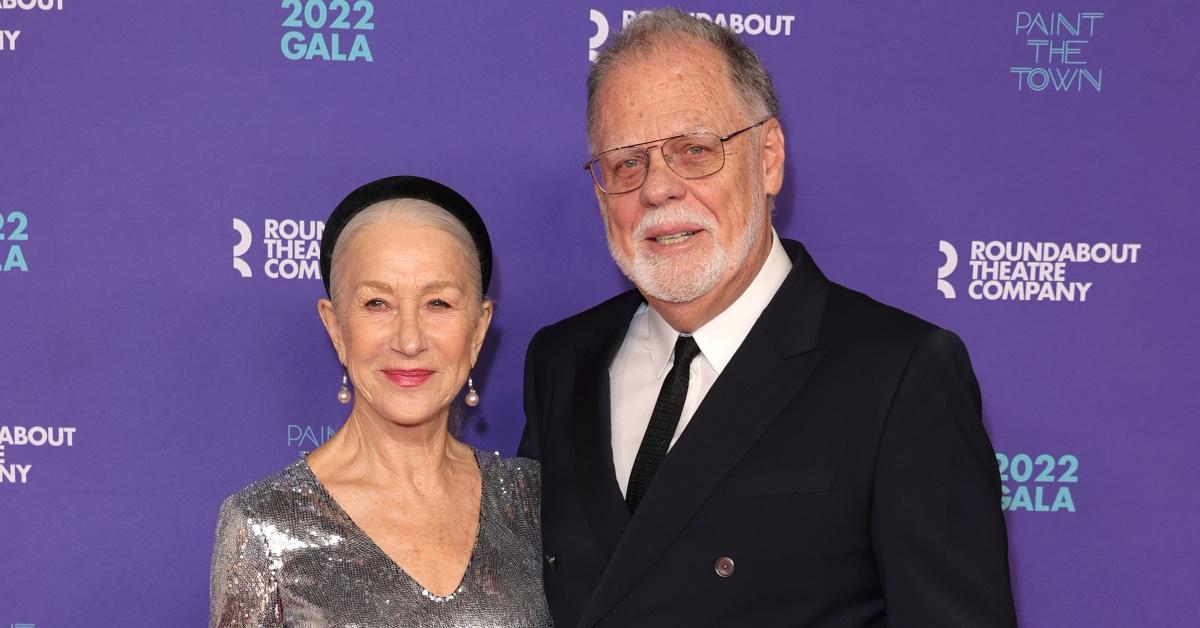 Helen Mirren Has Been Married to Her Husband, Taylor Hackford, Since 1997
Oscar-winning actress Dame Helen Mirren is best known for her roles playing Queen Elizabeth II and Queen Elizabeth I, as well as films such as 2010, Calendar Girls, Woman in Gold, Red, The Fate of the Furious, and many more. With a storied career that continues to this day, it's only natural people would be interested in Helen's personal life.
Article continues below advertisement
Now that Helen Mirren plays Harrison Ford's onscreen wife in the Yellowstone prequel spinoff 1923, fans want to know who she is married to in real life. Who is Helen Mirren's husband? And do they share any kids? Here's what you need to know.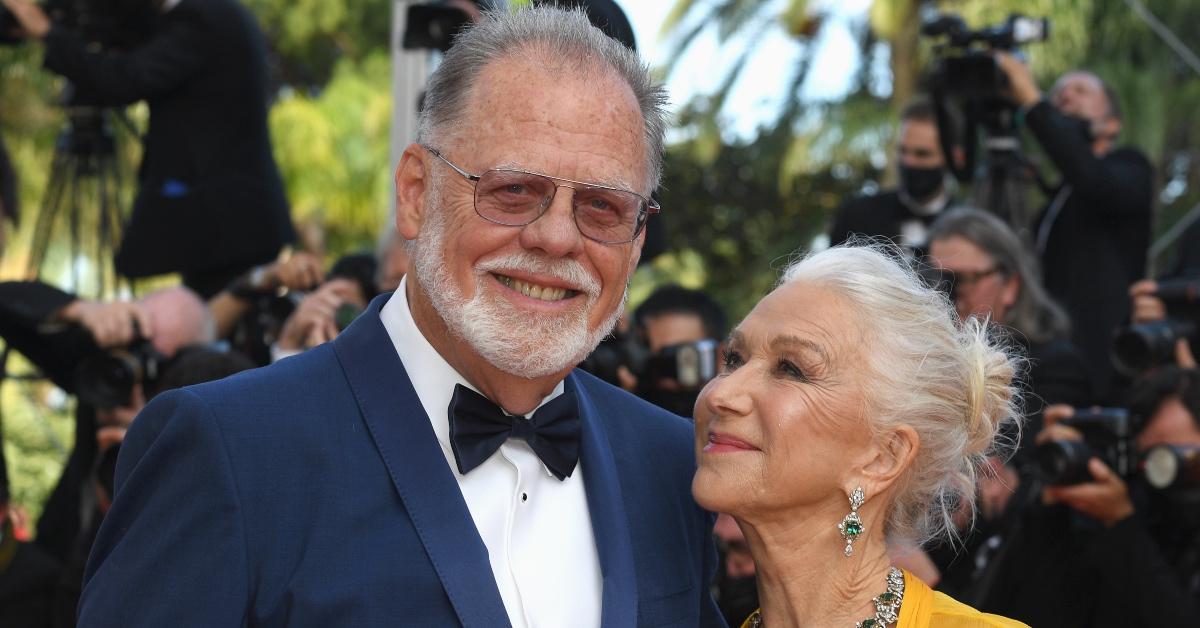 Article continues below advertisement
Helen Mirren is married to fellow actor Taylor Hackford.
Previously, Helen was in a relationship with actor Liam Neeson from 1980–1985. They reportedly met on the set of Excalibur in 1981, and Liam credits her with getting him his first agent. Shortly after their split, however, Helen began dating American director Taylor Hackford in 1986 after they met on the set of the 1985 film White Nights.
In an interview with AARP in 2016, Helen explained why they dated for nearly a decade before getting married. "I did very consciously choose my work over my relationships right up to the time that I met Taylor. I was 38 when I met Taylor, pretty late in life."
Article continues below advertisement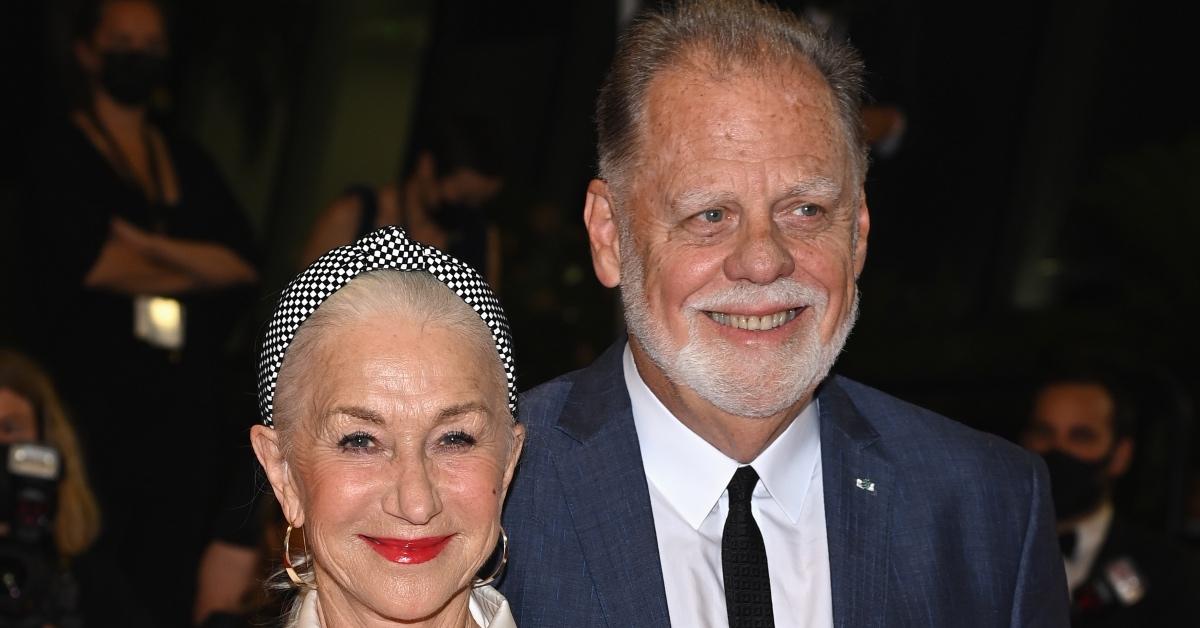 Helen added, "We got married in the end because we realized that we were going to be together forever. We got married, ultimately, for legal reasons more than anything else. Estate planning and other complicated things like that. And our families, we sensed, wanted us to be married. I always said I have nothing against marriage; it just wasn't to my taste, like turnips. It took me a very long time to come round to acquiring the taste. I just had to meet the right turnip."
Article continues below advertisement
Helen and Taylor married in 1997 at the Ardersier Parish Church near Inverness in the Scottish Highlands, per the Telegraph. Much like Helen is an accomplished actress with an Order of the British Empire and an Academy Award under her belt, Taylor's short film Teenage Father won him an Academy Award in 1979. His second film, An Officer and a Gentleman, garnered five Academy Award nominations. Taylor even served as the president of the Director's Guild of America for two terms!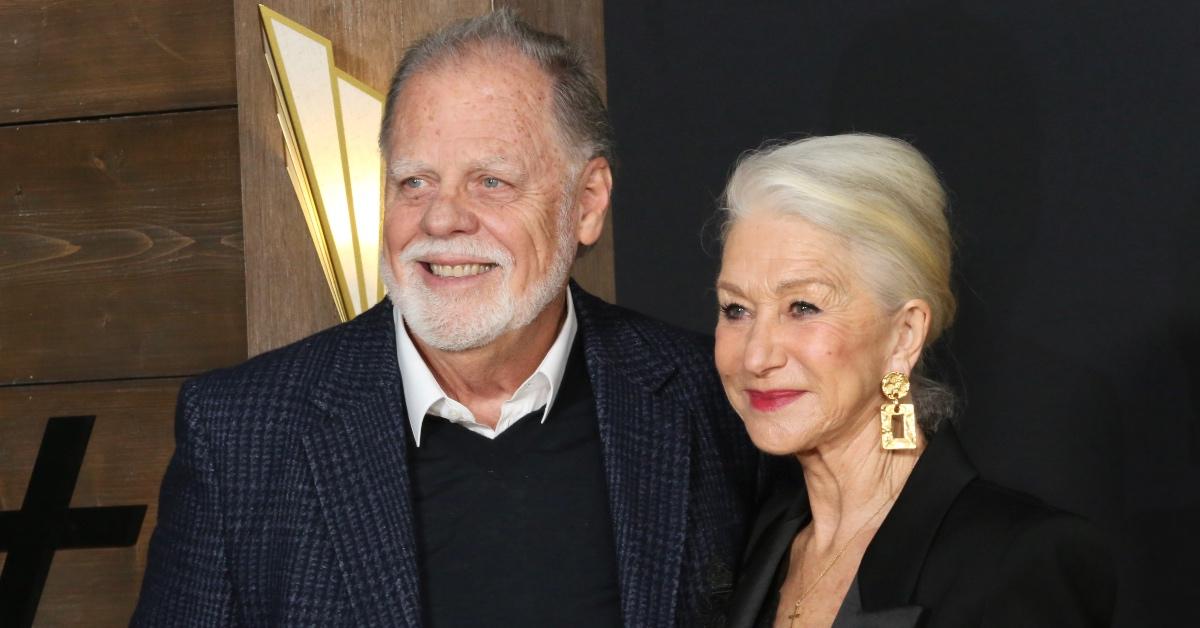 Article continues below advertisement
Do Helen Mirren and Taylor Hackford have any kids?
While Helen and Taylor do not share any kids of their own, she became a stepmother to Taylor's two children from previous marriages, Rio Hackford and Alexander Hackford. Taylor's son Rio was an actor who starred in many shows, including The Mandalorian, Treme, American Crime Story, True Detective, and Pam & Tommy.
Sadly, Rio died in 2022 at the age of 51 due to uveal melanoma. In a statement to People, Helen and Taylor said they "are both inspired by the life of our son and stepson, Rio Hackford, and heartbroken by his loss."
"His life showed us how to live in generosity and community," they added. "He shared his life's journey with so many who now mourn him, and at the same time, celebrate their fortune in knowing him."