The New 'Yellowstone' Prequel '1923' Has a Fascinating Cast of Characters
The 'Yellowstone' prequel '1923' is streaming on Paramount Plus - get to know the characters in Taylor Sheridan's next chapter of the Dutton story.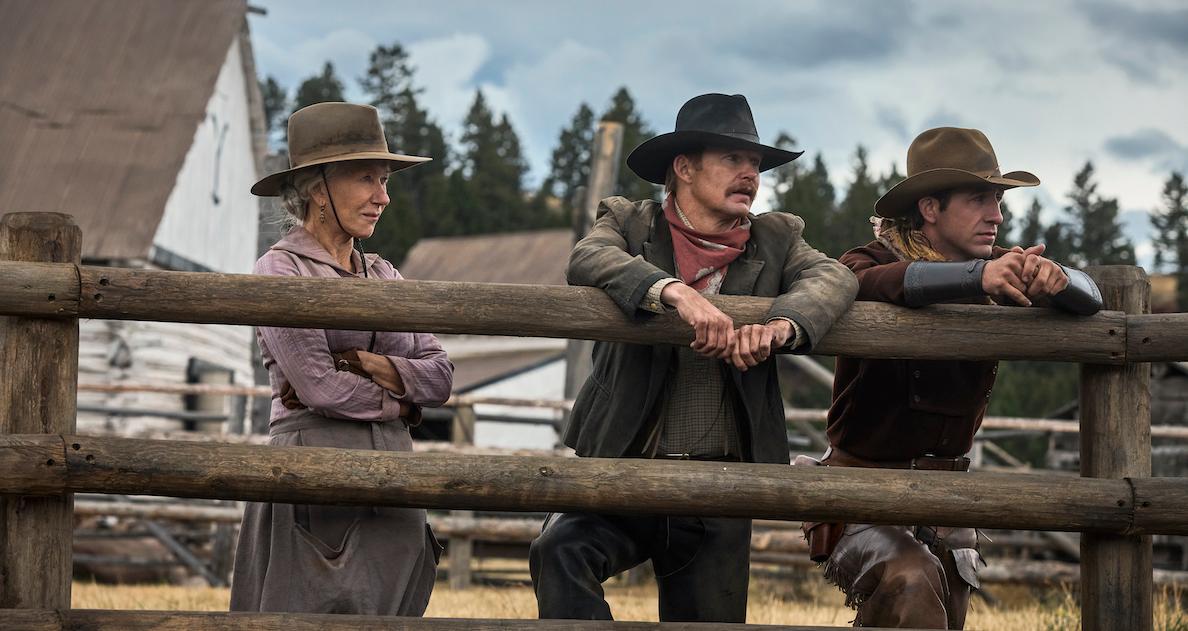 WARNING: This article contains minor spoilers for the first episode of 1923.
The Yellowstone universe is continuing to expand with 1923, the latest prequel to the hit Paramount Network series. In the new show, which is now streaming on Paramount Plus, viewers follow yet another generation of the infamous Dutton family.
In 1923, audiences watch the family as they face further challenges trying to establish their legacy.
Article continues below advertisement
With a new series comes a new cast of characters, and so audiences are looking to learn more about the young John Dutton, Spencer Dutton and the rest of their family members.
Keep reading to find out more about the 1923 characters and what audiences need to know about them in this first eight-episode season.
Brandon Sklenar plays Spencer Dutton in '1923.'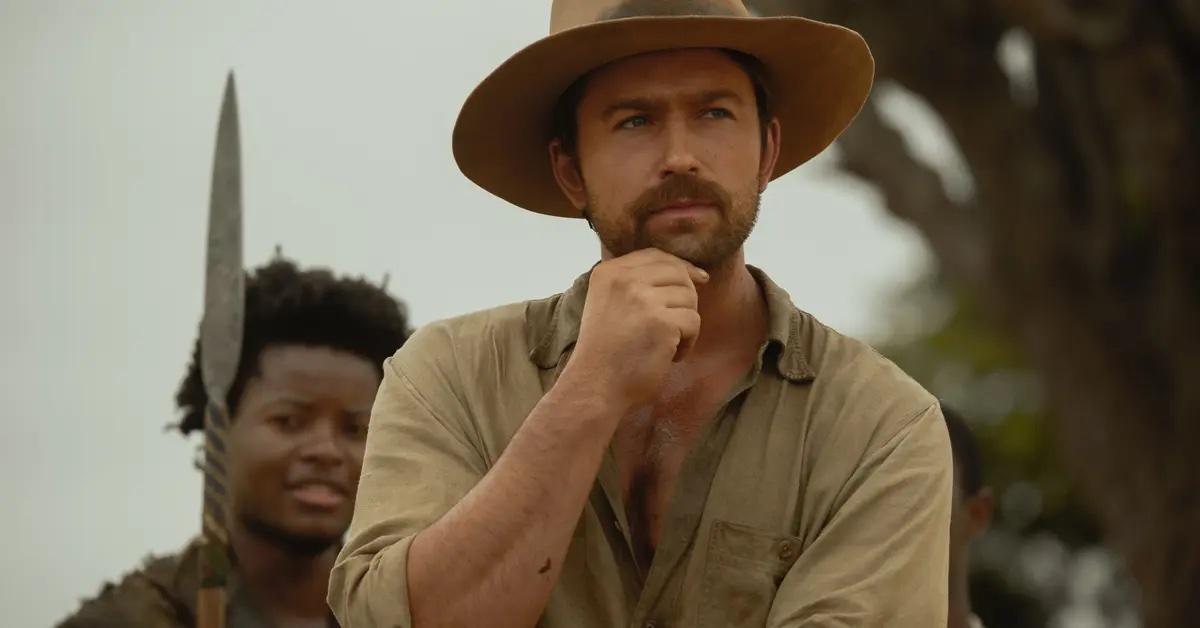 One of the new characters introduced in 1923 is Spencer Dutton, portrayed by Brandon Sklenar. Sklenar may be recognizable to Western fans as he also portrayed Liam Collins in the Walker prequel Walker: Independence.
However, he has a much bigger part in the Yellowstone prequel.
Article continues below advertisement
Spencer is John Dutton Sr.'s brother, which makes him the great grand-uncle of Kevin Costner's character in Yellowstone. He is the nephew of Jacob Dutton, 1923's main character portrayed by Harrison Ford, and the son of James Dutton (who was played by Tim McGraw in the previous prequel 1883).
Spencer is described as a World War I veteran and immediately draws viewers' attention in the show's first episode when he kills a lion during a big game hunt in Africa.
Darren Mann plays Jack Dutton in '1923.'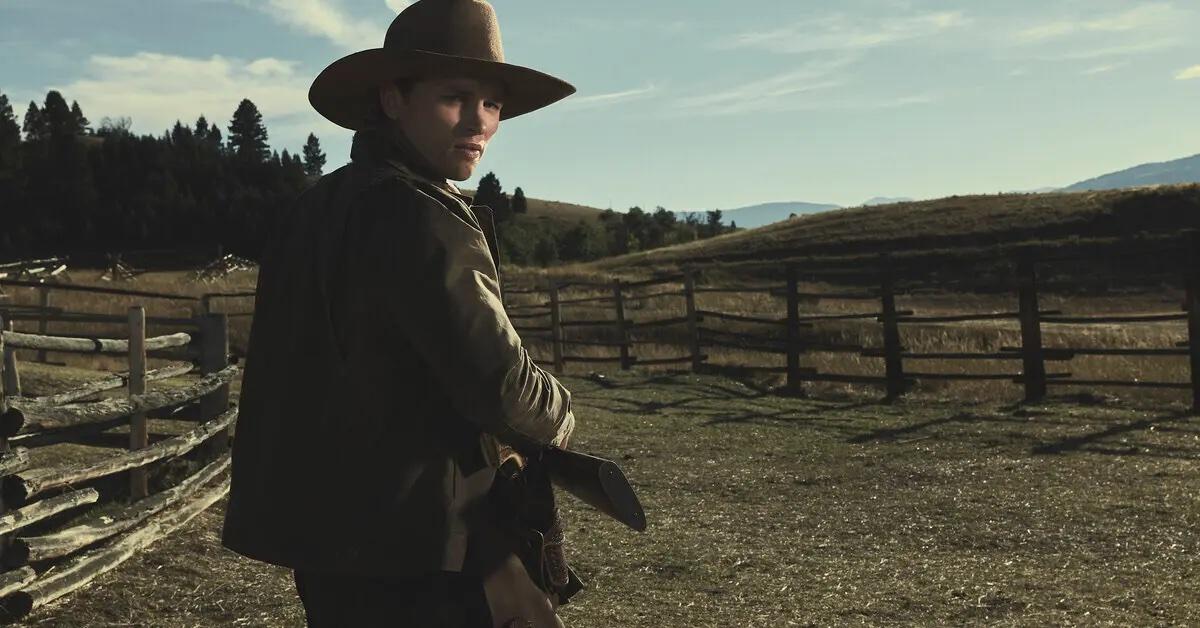 Chilling Adventures of Sabrina actor Darren Mann has been earning praise for his performance as Jack Dutton in 1923. Jack is the son of Spencer's brother John Dutton Sr. (played by James Badge Dale) and the husband-to-be of Elizabeth "Liz" Strafford (portrayed by Michelle Randolph).
Article continues below advertisement
Jack is fiercely dedicated to the Dutton ranch and his family, just like John Dutton III in Yellowstone. And just like John has Rip Wheeler to rely on, Jack has his own support figure in the form of veteran ranch hand Zane.
Savvy TV viewers will recognize the actor playing Zane as Brian Geraghty, who previously starred in The Alienist and Chicago P.D.
'1923' characters also include Teonna Rainwater and Banner Creighton.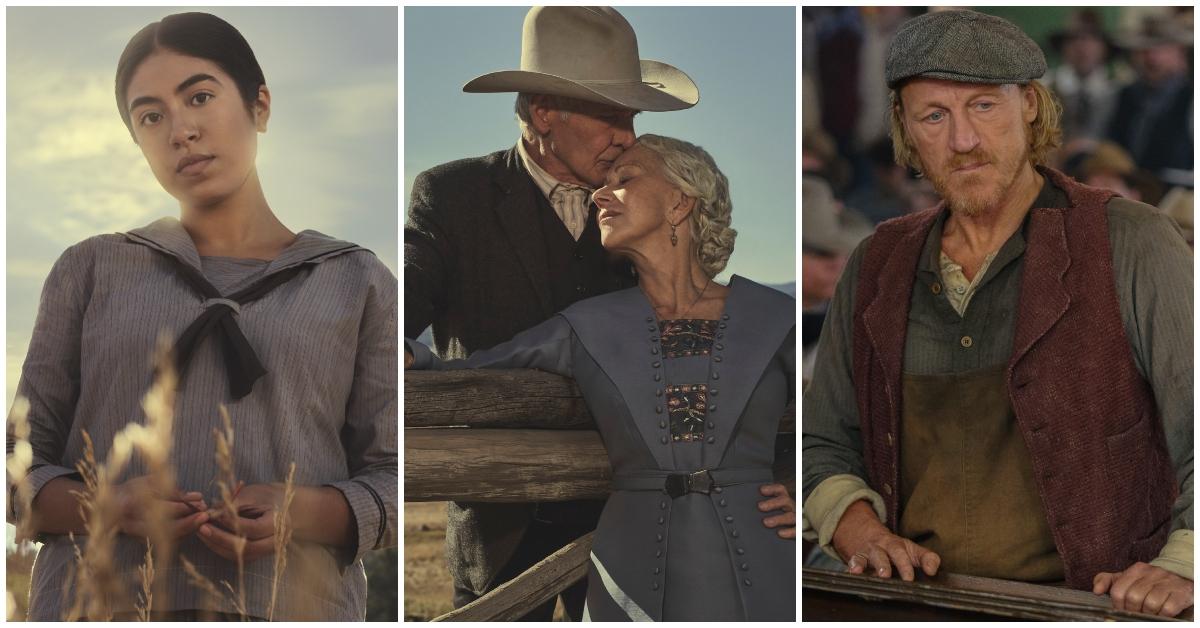 1923 sees James' children being raised by Jacob and his wife Cara (Helen Mirren) years after the events of 1883. While they keep the Dutton family moving forward, there are once again outside faces that challenge that.
Article continues below advertisement
While abroad, Spencer meets a British woman named Alexandra (played by Julia Schlaepfer). The series also includes Aminah Nieves as boarding school student Teonna Rainwater and Game of Thrones alum Jerome Flynn as Banner Creighton, the Duttons' most prominent adversary.
While 1923 has a completely different cast of characters, it's easy to trace their connections to both 1883 and the original Yellowstone. Taylor Sheridan is determined to show fans every step of the Dutton family's progression from settling the Western frontier to becoming the powerful Montana family that audiences know and love.