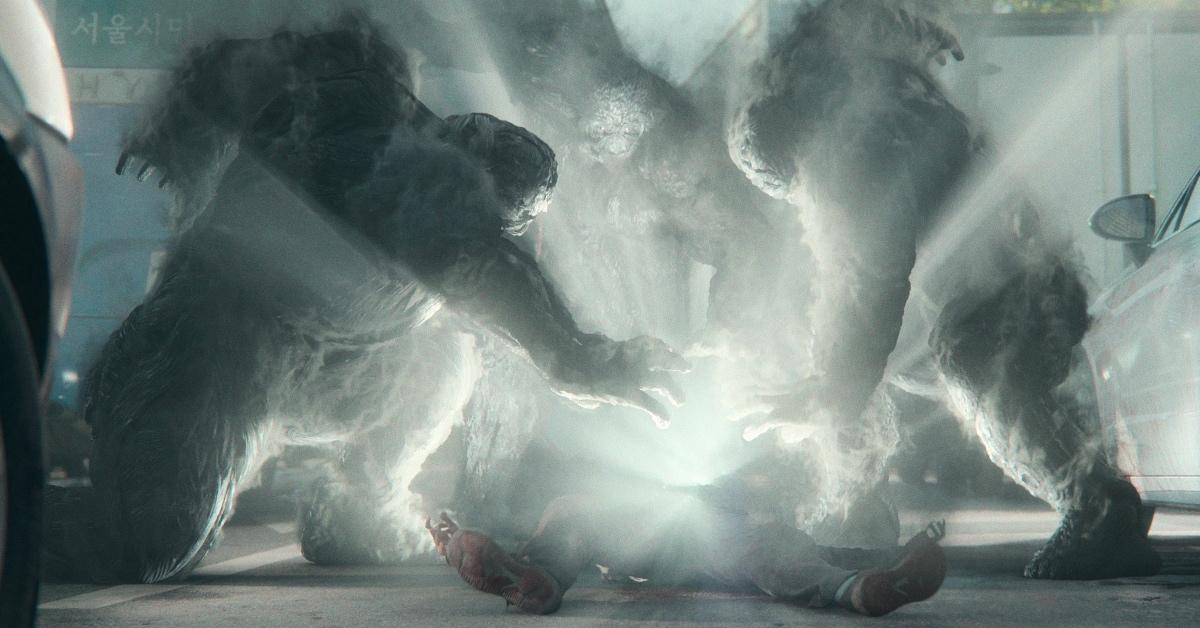 'Hellbound' Features Angels Prophesying People's Deaths and the Demons Ready to Make It Happen
Spoiler alert: This article contains spoilers for Season 1 of Netflix's Hellbound.
Sang-ho Yeon's (Train to Busan) latest creation, Hellbound, plunges viewers into an apocalyptic hellscape featuring incredibly buff, Dementor-like creatures who take people to hell after killing them.
Article continues below advertisement
Similar to the average King Kong lookalike but seemingly made of black dust, the monsters are not afraid to deal a lethal blow (or two). Unlike the angels — whose main responsibility is to inflict a rare form of psychological torture, telling someone when they will die — the monsters tend to err on the practical side.
Article continues below advertisement
So, what are the monsters in 'Hellbound'?
Not only are the monsters ("demons," to be exact) bulletproof, but they also enjoy the convenience of traveling through space and time via portals. Able to appear at the most inopportune times, they tend to focus on fulfilling the prophecy the so-called "angels" have already read to the poor souls destined to go to hell.
While infallibility isn't one of their superpowers, their efficiency remains largely undisputed. So, what role do they play in Hellbound? How do they push forward the narrative?
The six-episode-long Netflix series captures the relentless fight innocent citizens like Park Jeong-Ja put up against the harrowing creatures ready and rearing to take just about anyone.
Take, for instance, the tragic tale of Park Jeong-Ja (Shin-rok Kim), a single mother who volunteers to broadcast her death on live television. It's the monsters who take her away. The filming is coordinated by the New Truth, the sect looking for real-life evidence to back up their parables.
Article continues below advertisement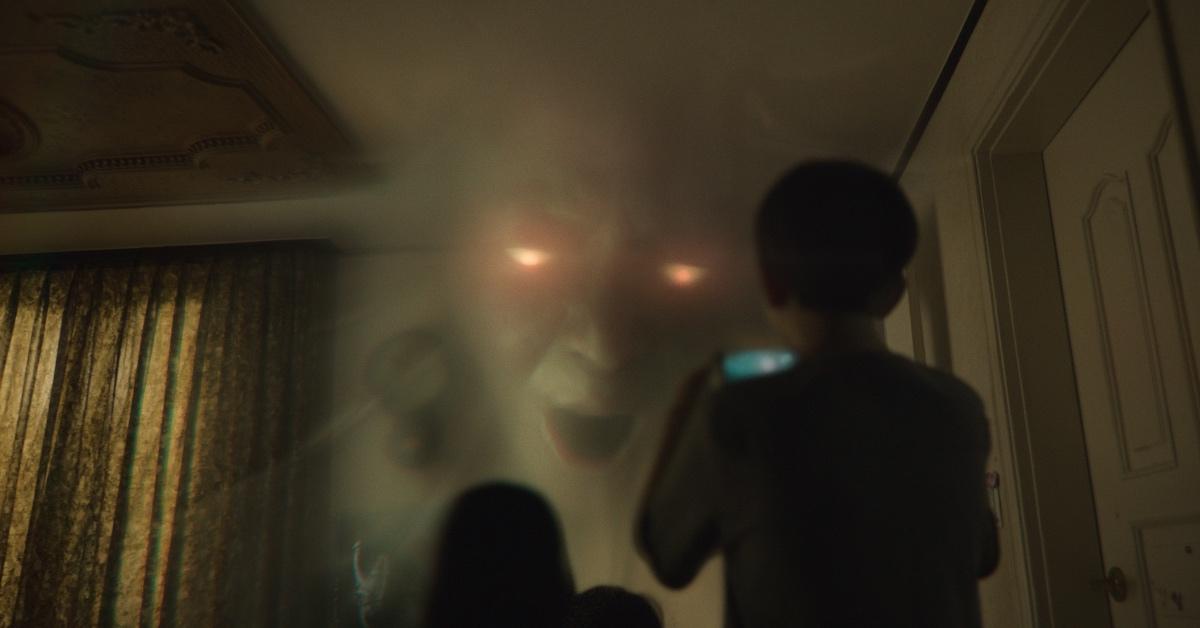 As Park Jeong-Ja's death suggests, the frequent murder sprees are far from the only issue plaguing society.
New Truth is a group of die-hard moralists eager to explain away the killings by claiming that the demonic creatures are mere pawns in God's game. By appeasing God — and joining the New Truth — skeptics supposedly get the chance to reverse engineer their fate.
Article continues below advertisement
Season 1, Episode 3 shows that the New Truth founder Jeong Jin-soo (Yoo Ah-in) is all too aware of the logical fallacies at play.
Having already been visited by an angel, he knows that the demons will soon come knocking. Yet, he continues to promote the doctrine. What's more, he is bold enough to ask police detective Jin Kyung-hoon to cover up his death — as it would cast doubt on the teachings of the New Truth.
Article continues below advertisement
Things take an unexpected turn in Season 1, Episode 6, with Bae Youngjae (Park Jeong-min) and Song So-hyun (Jin-ah Won) sacrificing their lives to save their newborn baby, Toughie.
The kid miraculously survives the encounter with the monsters, which perhaps suggests that there's a way out of the religious and moral labyrinth Hellbound so vividly portrays. This hypothesis might be further supported by the fact that Park Jeong-Ja, the single mom who gave up her life for her kids, comes back from the dead in the same episode.
"Chile anyways Hellbound better have a Season 2 or more episodes because I want to see Youngjae and his wife reunite with their baby, Toughie," tweeted @nurul_hannie. It seems the show is already speaking to fans.
Hellbound is available on Netflix now.