"A Lazy Laugh" — Groom Gets Slammed for Writing "Help Me" on His Wedding Vows as a Prank
One groom's choice to write "Help Me" on his wedding vows sparked a heated discussion about how men value the women they ask to marry.
When you marry someone, you agree to love them, flaws and all, no matter what. But sometimes, it's challenging to agree with everything your partner does, especially if your feelings are sacrificed.
During one couple's wedding day, the groom decided to debut his goals as a comedian at his bride's expense. While preparing to say his wedding vows, the groom decided to prank his future wife with a weak prank that he should've consulted practically anyone in his life with.
Article continues below advertisement
Unsurprisingly, the groom's prank went viral on TikTok, forcing several users to comment on his careless act. Keep scrolling to see one TikToker's delicious drag!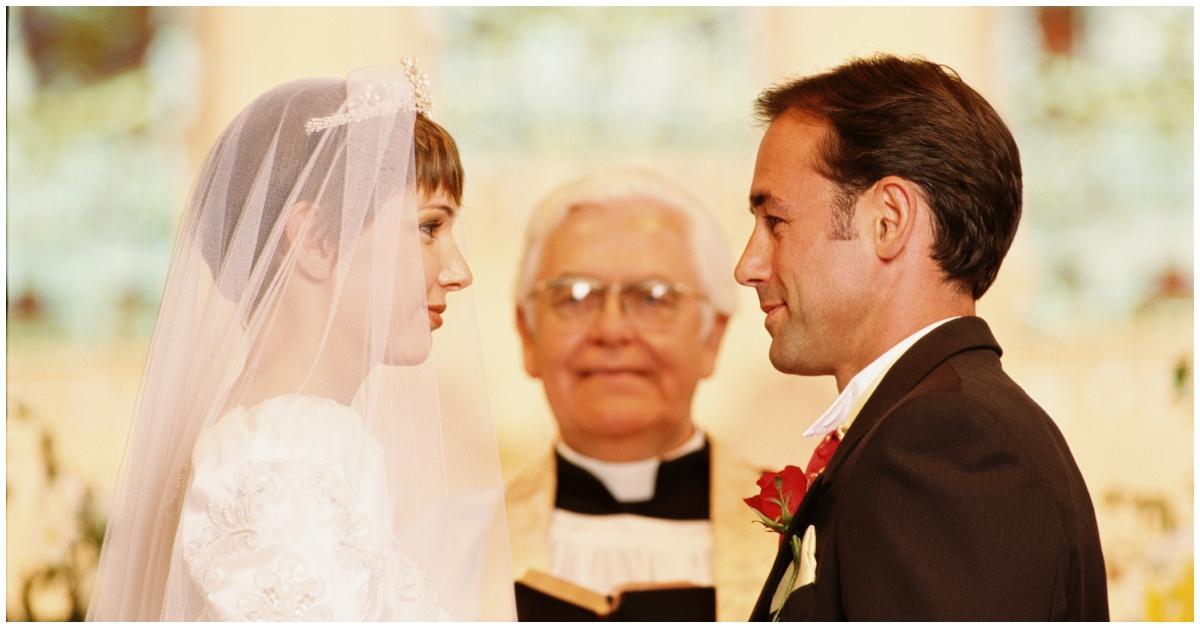 Article continues below advertisement
A woman called a groom out on TikTok for "disrespecting" his bride with a vow prank gone wrong.
I will preface this by saying that, as a proud member of the LGBTQIA+ community, I may be a little biased with this statement, though I will tell it anyway. Some heterosexual people have a bizarre way of expressing their love for one another.
Between phrases like "ball and chain" for men to describe their wives and women proudly calling their husbands their "biggest headache" and constantly comparing them to the couple's children, some couples make their relationship look like anything but #baegoals.
Article continues below advertisement
In October 2023, a TikToker named Shawnda (@lifecoachshawn) shared a post of a man who decided to "humiliate" his wife, but not with one of the he-man woman-hating phrases many are used to. Instead, the groom used a piece of paper that read "Help Me" to prank his bride.
Article continues below advertisement
During the video, the groom looks at his bride as their wedding officiant instructs him to read his vows. As Douglas, the groom, prepares to say his vows, he pulls out a piece of paper, stating he "wrote them down" because he was "a little nervous." The bride beams to the audience before she notices writing on the back of her future husband's paper.
Once the bride sees the words "Help Me" on the paper, her joy immediately turns to shock as she doesn't find the groom's prank funny. She then hits her man with a bouquet as he reads off the paper, stating to his bride, "It's a joke." A bad one, Doug. A bad one!
Article continues below advertisement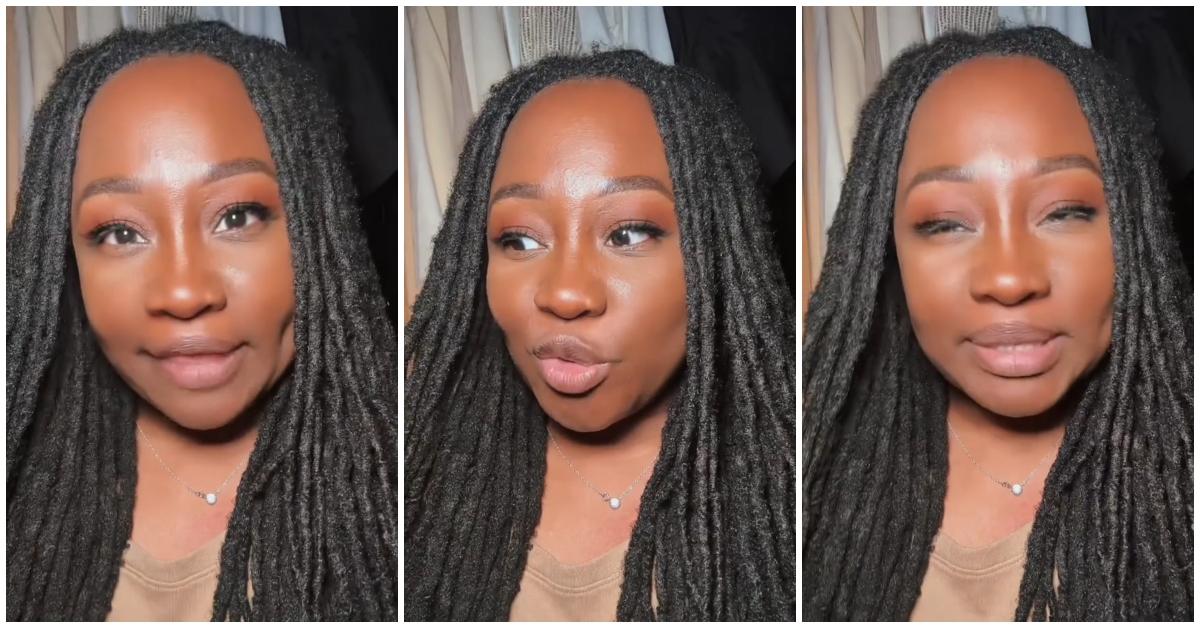 The TikToker who responded to the groom's prank shamed him for getting a "cheap laugh."
After sharing the clip, Shawnda responded with her take on the groom's poorly delivered prank. The TikToker and life coach first posed a valid question: "What is it about a man who is at the altar with the woman that he has proposed to right before he promises to love, honor, and cherish her that makes him want to humiliate that woman?"
Article continues below advertisement
Shawnda then gave several other instances of grooms opting to embarrass their brides on their wedding day, including smashing cake in their face (one I have ALWAYS despised — ruin my makeup if you want to!) or "disrespecting her in the vows" for nagging him about his health, cleanliness, or other "boring" topics.
The TikToker then said she refused to "respect" the groom for using his wedding vows as a way to get a "cheap laugh" from a "dry" crowd.
Article continues below advertisement
"It's not time for jokes," Shawnda declared in her TikTok. "A 'help me' sign? Like she's holding you hostage? A lazy laugh. It wasn't even worth it. The juice wasn't even worth the squeeze."
Shawnda ended her TikTok by mentioning that the woman recording the groom's unsolicited prank on his bride was the only one seemingly enjoying his childish humor.
Article continues below advertisement
Many TikTokers side-eyed the groom — and a wedding guest with one large funny bone — in the comments.
In Shawnda's comments, many users agreed that the guest recording the prank should hand over her drink ticket.
"Maybe the camera woman should marry him if she thinks he's so funny... 💀," one commenter said.
Article continues below advertisement
"The one recording doesn't like the bride," another stated. "That's why she's the only one laughing LOUD."
Article continues below advertisement
Amid the virtual side-eyes of Doug and his bride's obnoxious wedding guest, many TikTok users felt horribly for the bride. Hopefully, she's aware that Shawnda and those who watched her husband's foolery fully support her.
"I wasn't laughing. Did you all see the bride's face? 😔," one user said.
"Girl, marry the pastor. He's foine 👀," an additional commenter suggested.