'Hidden Potential's Jasmine Roth Has Been Building Beautiful Spaces Since Childhood
Who is Jasmine Roth, host of HGTV's 'Hidden Potential'? Plus, who is her husband Breth Roth? Follow them on Instagram.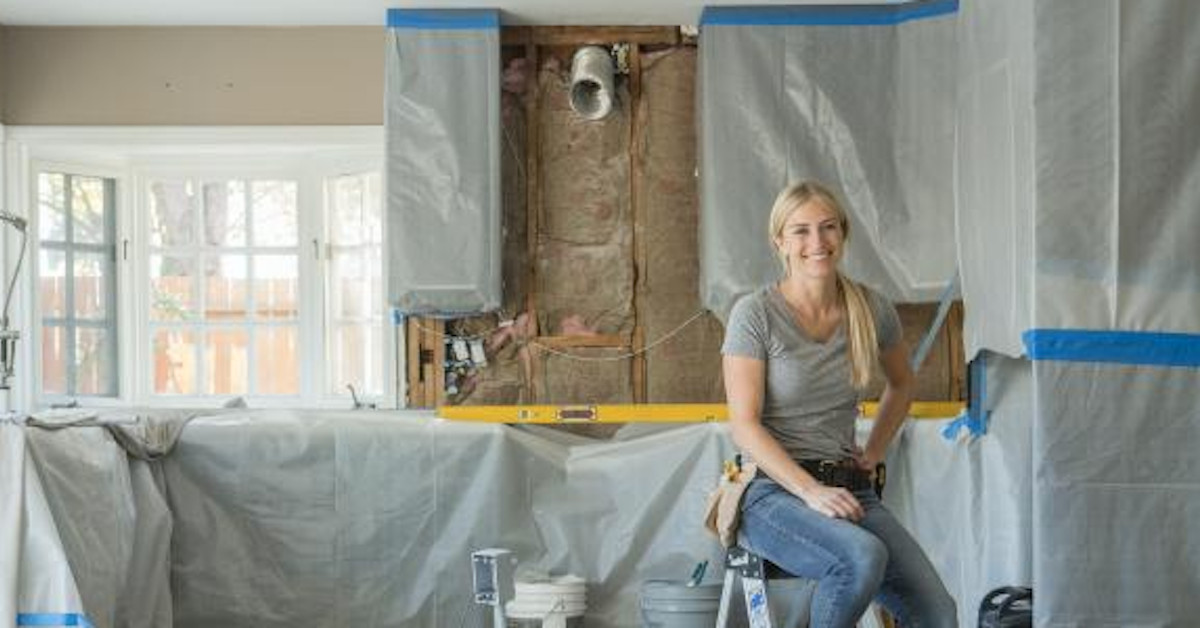 Season 2 of Hidden Potential is coming to HGTV, which means it's time to clear our Monday evenings for Jasmine Roth's renovation show. This HGTV show follows Jasmine as she tries to make suburban homes less cookie-cutter.
Article continues below advertisement
In other words, although homes in the 'burbs might remind you of the Malvina Reynolds "Little Boxes" song from Weeds, the families inside each home have their own distinct styles.
There's where Jasmine Roth comes in: She transforms the average suburban house into a home full of character. But who is this HGTV host? Keep reading to find out.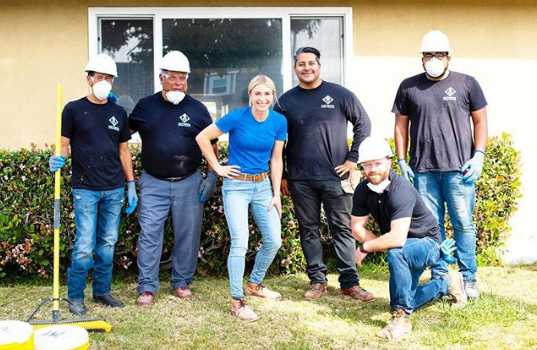 Article continues below advertisement
Jasmine started building things when she was a kid.
It's no surprise that Jasmine's love for building and remodeling started at an early age. She grew up in Virginia and found herself "building stuff because there's nothing else to do," she told HGTV.
"I grew up building treehouses, really cool playhouses, beautiful sheds, making furniture and that kind of stuff with my dad in the garage," she shared. But she got really serious about the business when she bought her own home.
Article continues below advertisement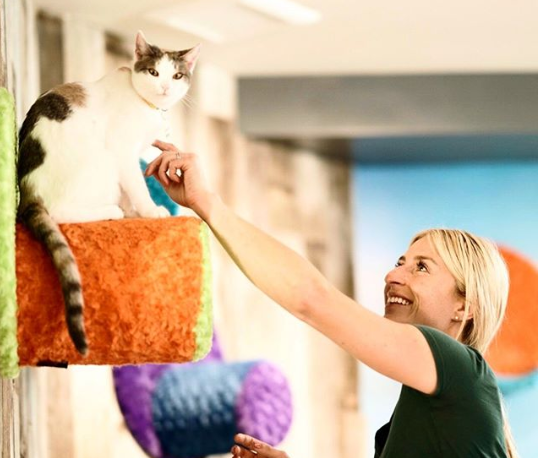 Together with her husband Brett, she bought a house in Huntington Beach, California, and planned to fix up their house in their spare time. Back then, they were both working corporate 9-to-5s, but the schedule wasn't sustainable.
Article continues below advertisement
"I gave my notice and two weeks later I was in a hard hat on the construction site," she recalls of having made construction and remodeling her full-time job. "I never left. I loved it."
And although she's committed to dedicating her time to construction and design, she got a pretty late start.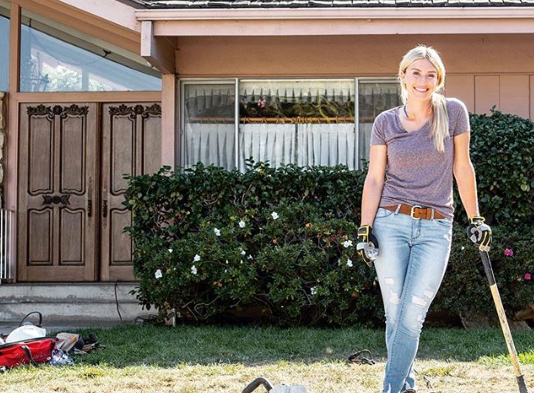 Article continues below advertisement
"When it comes down to it, it's just about not being afraid and being humble," she advises others who might want to change their career tracks to pursue this kind of work. "You can't go into something like this where you know nothing and pretend that you know anything. It's possible to learn if you let yourself be taught."
Who is her husband Brett? And what do the couple do when they're not filming?
Although HGTV famously enlists many couples for shows on its network, Jasmine likes to keep her husband Brett offscreen. "Early on, I think [the producers] were trying to fit us into that kind of prior mold of shows where they do follow that storyline, and it just didn't really work," she told Country Living.
Article continues below advertisement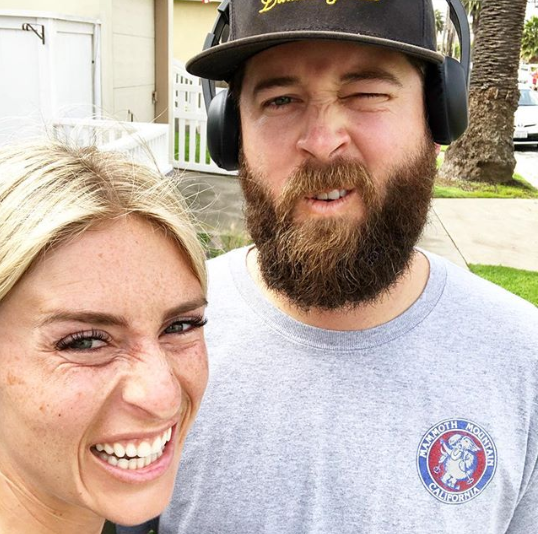 "He's running a business — a big business — and I'm doing my own thing," she continued. Brett owns a national staffing company with his family, and Jasmine owns Built Custom Homes, where she makes custom houses for residents of Huntington Beach and beyond.
Article continues below advertisement
"He gets up every day and puts his suit on, and I get up every day and put my work boots on. I think it's cool to each be able to have our own careers and be really supportive of each other," she continued.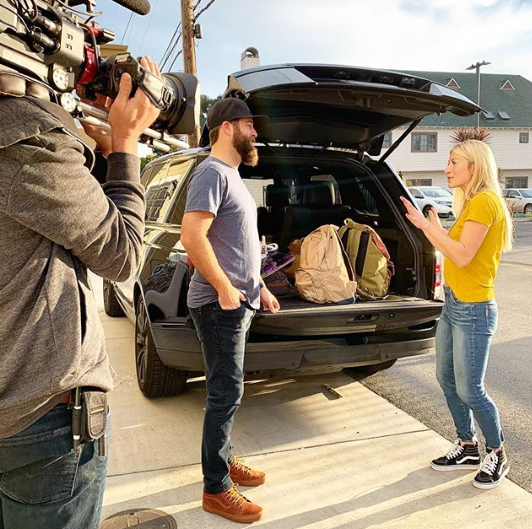 Article continues below advertisement
The couple originally met when they were each other's college roommates. At the time, both were in committed relationships with other people. "We didn't move in to live together forever, but it just kind of happened," she shared. How romantic.
These days, the couple is working on their dream house.
Now that she's racked up all the experience from doing it for others, Jasmine is ready to make her and Brett's dream house a reality. "We are building our dream house," she told HGTV.
Article continues below advertisement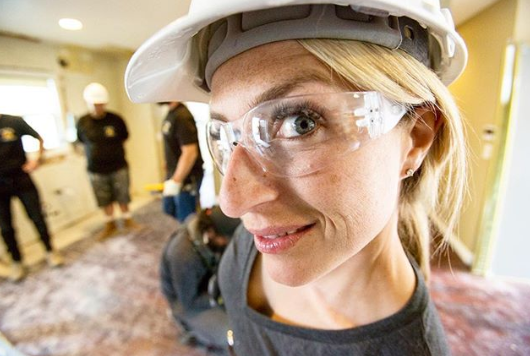 "We've been working on it for three years already just designing it. We finally broke ground and it's exciting and bittersweet because we love our house right now but we've kind of outgrown it," she shared.
Does that mean that Brett and Jasmine are planning on expanding their family? Back in August 2018, she revealed the couple didn't have kids "yet," but were currently the happy dog parents to Nala, the bulldog, and Tiger, the chihuahua.
Don't miss Hidden Potential when it returns to HGTV on Mondays at 9 p.m.