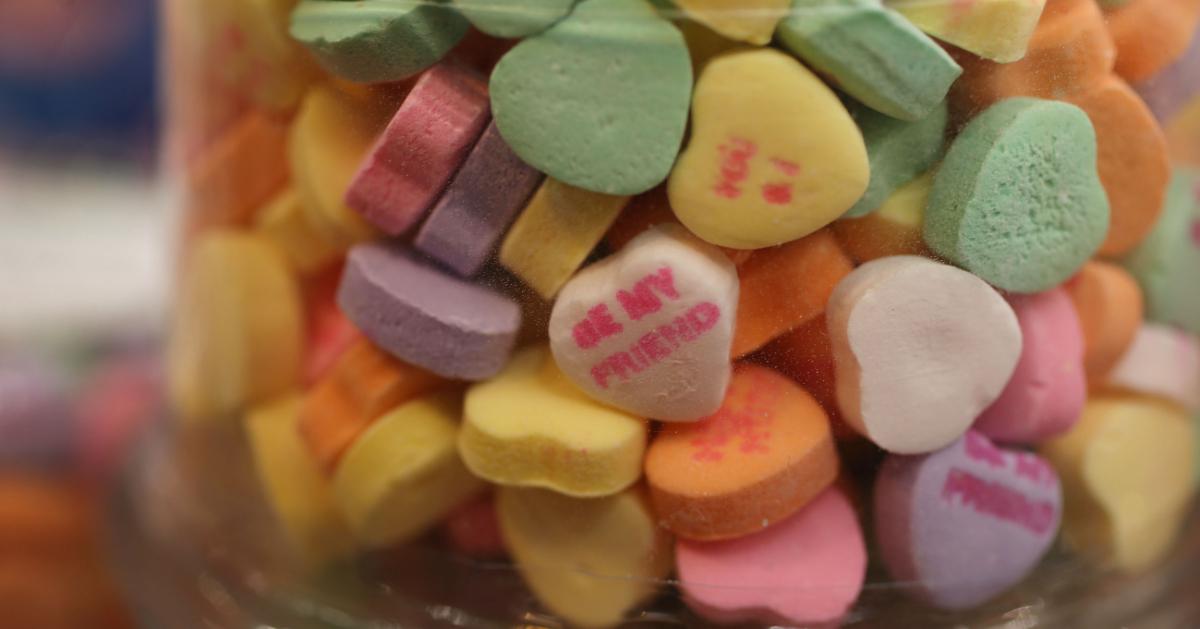 You Won't Believe How Long Heart-Shaped Conversation Candies Have Been Around
When one thinks of Valentine's Day, it evokes images of roses, chocolates, shiny gifts, and tiny heart-shaped conversation candies. Indeed, the sugary confections emblazoned with messages of love and friendship have become as ubiquitously associated with the holiday as the colors red and pink. So, how exactly did they come to be? This Valentine's Day, let's take a deep dive into the history of conversation heart candies.
Article continues below advertisement
The history of conversation heart candies seems to extend back nearly two centuries.
It's always remarkable when a product becomes such a hit that its basic recipe goes unchanged for nearly two centuries, and conversation heart candies are the perfect example of that. According to the book Sweet Tooth: The Bittersweet History of Candy, the candy company NECCO, which stands for New England Confectionery Company, was the entity behind the creation of conversation heart candies, often referred to as sweethearts.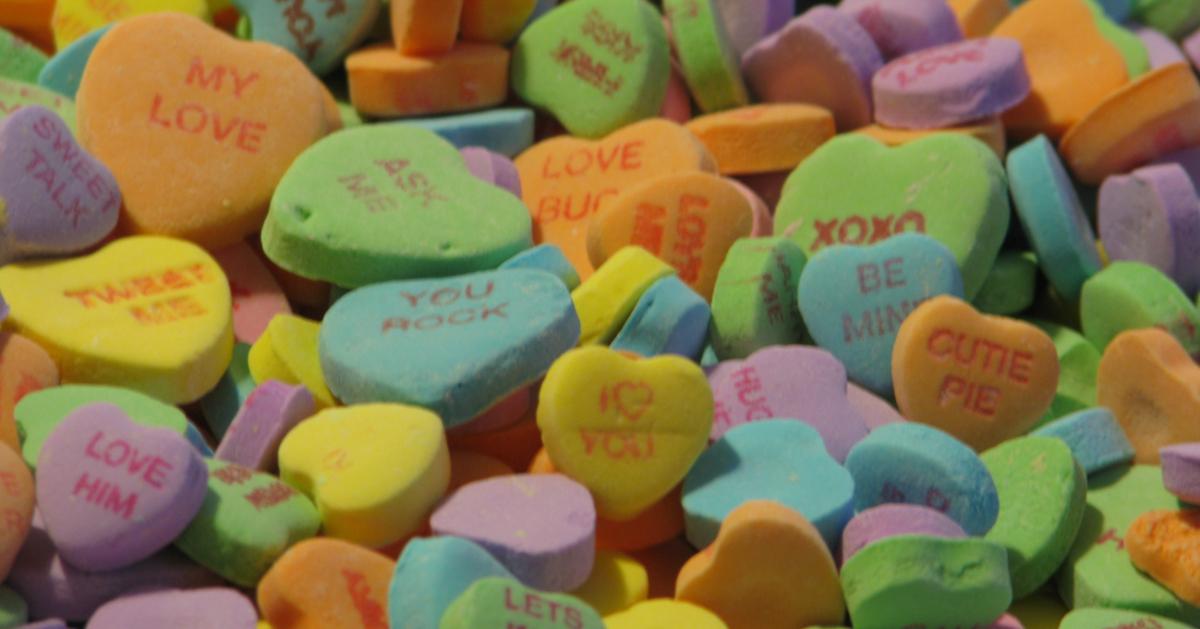 Article continues below advertisement
In 1847, Boston pharmacist Oliver Chase was looking to get into the lozenge business. Realizing how difficult it was to produce them by hand at the time, he invented a machine that rolled and pressed dough into lozenges for him, thus automating the process. After a short while, Oliver decided that the pharmaceutical route was not for him and decided to found NECCO and produce the sweet wafers that his machine invention pumped out.
Daniel Chase, the brother of NECCO's founder, decided that it would be a clever idea to print messages onto the company's wafer candies. In the early days, each message was written on each piece of candy by hand. Oddly enough, the messages on the hand-written candies were often much longer than what appears on conversation heart candies today. Over time, however, David invented a method of utilizing a die-cut press and vegetable dyes to print the candies at scale.
By the early 1900s, NECCO decided to start cutting the wafer candies into the shape of hearts. The messages were shortened, production was ramped up, and they became a staple of Valentine's Day celebrations. Over the 160-plus years that conversation candies have been made, the recipe has changed very little.