TikTok Is Full of Holiday Dessert Ideas to Help You Bake Your Way Through the Season
TikTok has lots of recipes and food hacks, and these are some of the best dessert ideas you can try out this season — no matter your skill level.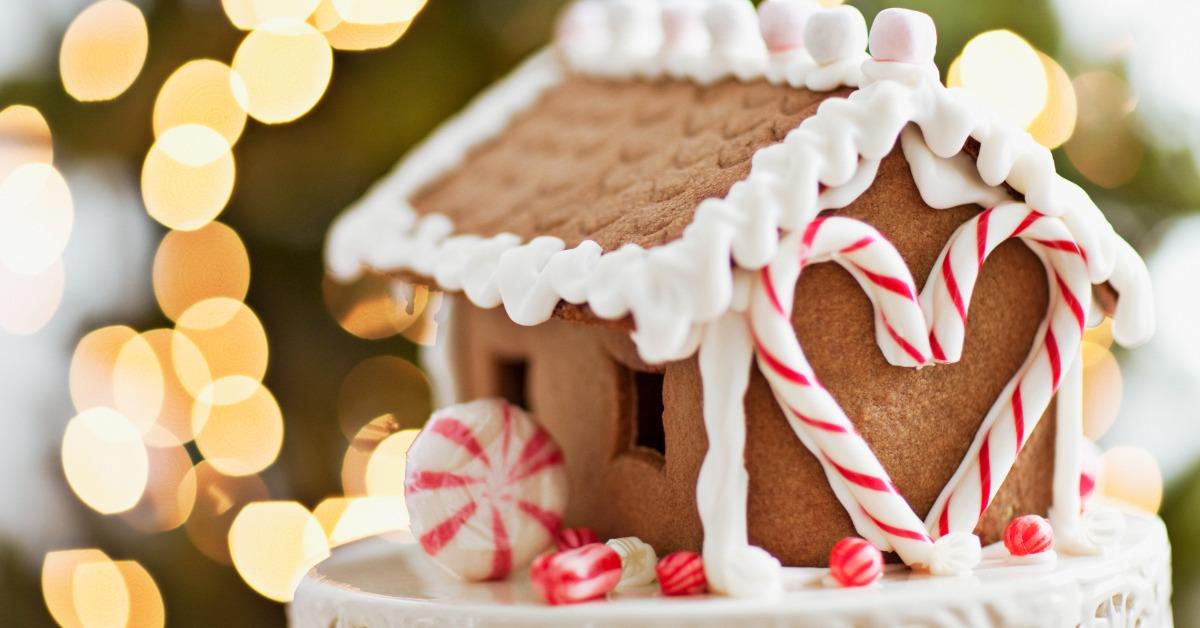 There was once a time where we got all of our holiday dessert ideas and decoration inspo from Pinterest. These days, it's all about TikTok, and for good reason. There are hundreds of holiday dessert recipes on TikTok that would give Martha Stewart a run for her money. Even if you're looking for something a little less involved, there are a plethora of options. To help you out, we compiled some of the best ideas from TikTok.
Read on for some TikTok holiday desserts you can make yourself!
Article continues below advertisement
Oreo fudge
Making fudge sounds intimidating to those of us who are a little less experienced around the oven, but trust TikTok to give us a recipe that makes fudge so easy a caveman can do it. Or, you know, an individual who wants to make it look like they spent hours on a holiday dessert. All you need for this are Oreos, sweetened condensed milk, and white chocolate.
Dessert Dip
Dips don't have to be limited to the appetizer table anymore. If you want something simple to set out during the holidays, this cake-mix-based dip doesn't even require you to use any major kitchen appliances.
Article continues below advertisement
Three Ingredient Dessert
We aren't going to pretend like this one doesn't require some careful measuring, mixing, and folding of pre-made dough, but it's also delicious, so there's that. This three-ingredient dessert is basically an edible holiday wreath that you can pop in the oven and eat when it's warm or set it out and gorge on after it cools off.
Article continues below advertisement
Pumpkin Pie Truffles
All you need to make these pumpkin pie truffles are a pumpkin pie from the grocery store and some chocolate you can melt in the microwave. That's right — you don't even have to make your own pumpkin pie. That's literally it. Once you crush up the pie and form it into a ton of balls, pop those in the freezer. Then, cover them in chocolate and let it harden.
Article continues below advertisement
Christmas Tree Brownie
If you're okay with making a batch of brownies (which you can do from a box), then these should be a piece of cake. Er, brownie. You get it. Once the brownies cool, cut them into triangles. You can leave them like that, or drizzle some melted chocolate on top. Or, if you're dreaming of a white Christmas, sprinkle on some powdered sugar for snow.
Article continues below advertisement
Holiday Party Mix
It's hard to do something to ruin this no-bake holiday dessert from TikTok. Gather some simple cereals, pretzel sticks, and marshmallows. Combine it all on a tray and drizzle white chocolate on top. Add some sprinkles for good measure and refrigerate. Once the chocolate hardens, break up the party mix into big or small chunks and enjoy.
Article continues below advertisement
World's Easiest Cookie Recipe
Calling this the "world's best" cookie recipe might be subjective, but it requires only six ingredients, so it might be the easiest. And if you're looking to make something from scratch that won't turn you into a frustrated mess this holiday season, this seems like a perfect option.
Article continues below advertisement
Oreo Cheesecake Bars
If you love cheesecake, chocolate chip cookies, and Oreos, then these Oreo cheesecake bars are perfect. You will need to utilize the oven and you're going to have to measure things accurately, but you'll be left with Oreo cheesecake bars that work for literally any occasion outside of the holidays too.
Article continues below advertisement
Chocolate Pie
If you aren't afraid to measure a few single ingredients, including sugar, cocoa powder, and eggs, then you might just be able to conquer this chocolate pie. This also requires a pre-made pie crust from the store, so you definitely won't have to worry about making that from scratch. The most time spent on this pie will be while it bakes.
Article continues below advertisement
Ice Cream Cookie Pie
For this one, you'll have to work fast, since it involves ice cream. Grab some ready-made cookies and smash them into the bottom of a pie dish. Then spread alternating layers of ice cream and fudge on top. Slice it and serve.
Article continues below advertisement
Holiday Dessert Board
This is another recipe that you can do no wrong with. In this version, the TikTok user adds crushed up candy canes, lollipops, chocolate bar pieces, and cookies. You can do the same for your holiday dessert board. Or, you can add even more sweet treats to suit your needs.
We all know there are other places to find decent holiday dessert recipes, but if you're already scrolling TikTok for the next hilarious cat video, why not check out some of these too?