People Are Angry That the Raney House Fire Wasn't Shown on 'Homestead Rescue'
Was the Raney house fire on 'Homestead Rescue' legit? Some viewers think that the drama's being blown out of proportion for ratings.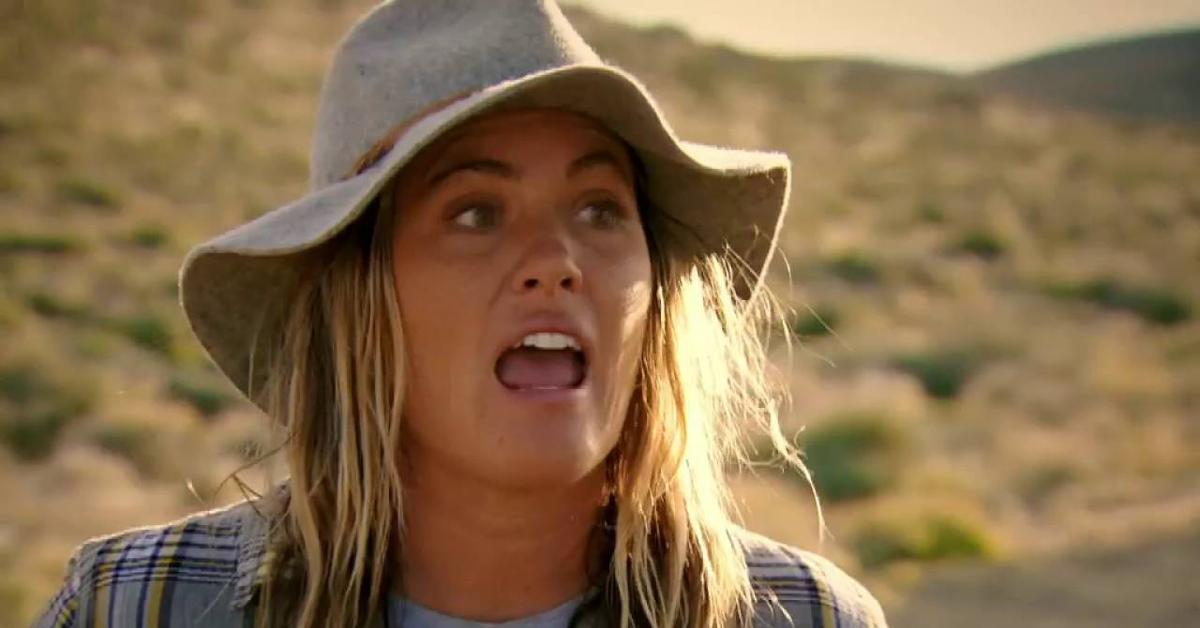 Reality TV shows are always fishing for any angle that they can get their hands on in order to drum up ratings. Whether it's faux-drama, salacious storylines, or, sadly enough, actual tragedy, producers, will often do whatever they can in order to secure viewership numbers.
Yes, this includes "jumping the shark," which some people are accusing Homestead Rescue of doing by making a big deal out of the house fire that engulfed the Raneys' home.
Article continues below advertisement
Was the house fire that occurred on 'Homestead Rescue' legit?
People won't put it past producers to sensationalize any drama, so fans started thinking that the Raney house fire that's been a big part of recent promos for Homestead Rescue was overblown.
This was especially the case when "frustrated" viewers stated that they were intrigued by learning more about the circumstances surrounding the Raney cabin fire, only to learn that the details were being parsed out over several episodes.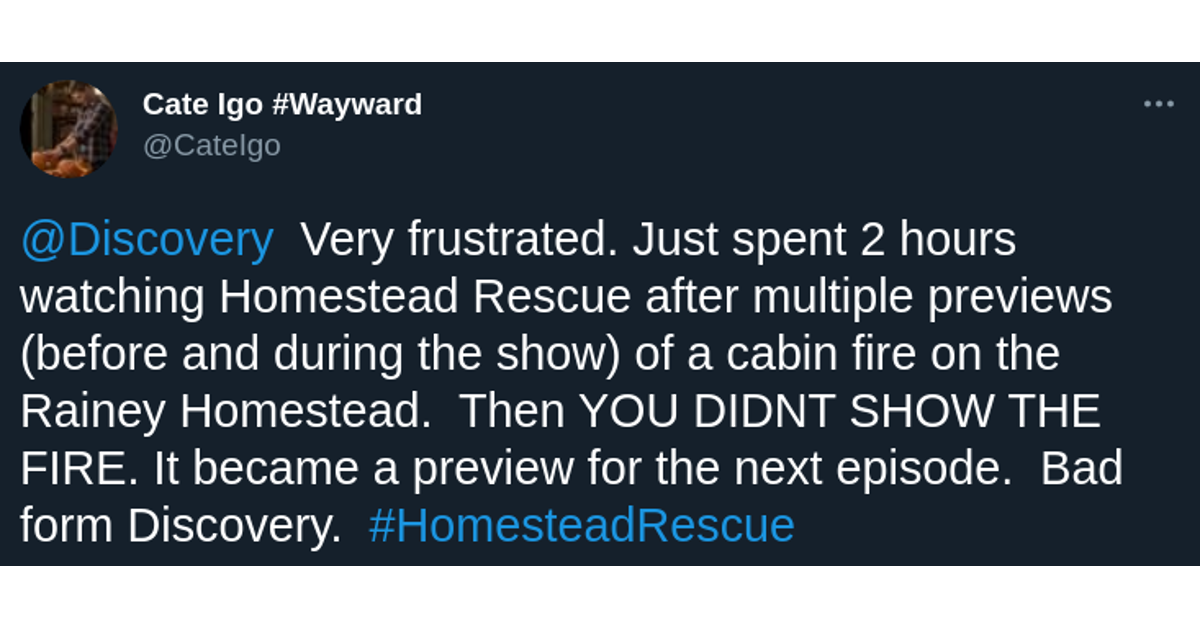 Article continues below advertisement
From all production accounts, however, it seems like the fire that razed the Raney family cabin definitely occurred. Discovery writes, "They're in a race against mother nature to build and winterproof their most important structures and hunker down safely. In the midst of it all, tragedy strikes when a fire destroys the Raneys old cabin containing all they've ever owned inside."
The network's site continues, "But if there's one lesson the Raneys continue to teach us, it's how to persevere in the face of adversity. In an all-new season of Homestead Rescue: Raney Ranch, the entire Raney family must rally around each other to rebuild from the fire and survive the rapidly approaching freeze."
Article continues below advertisement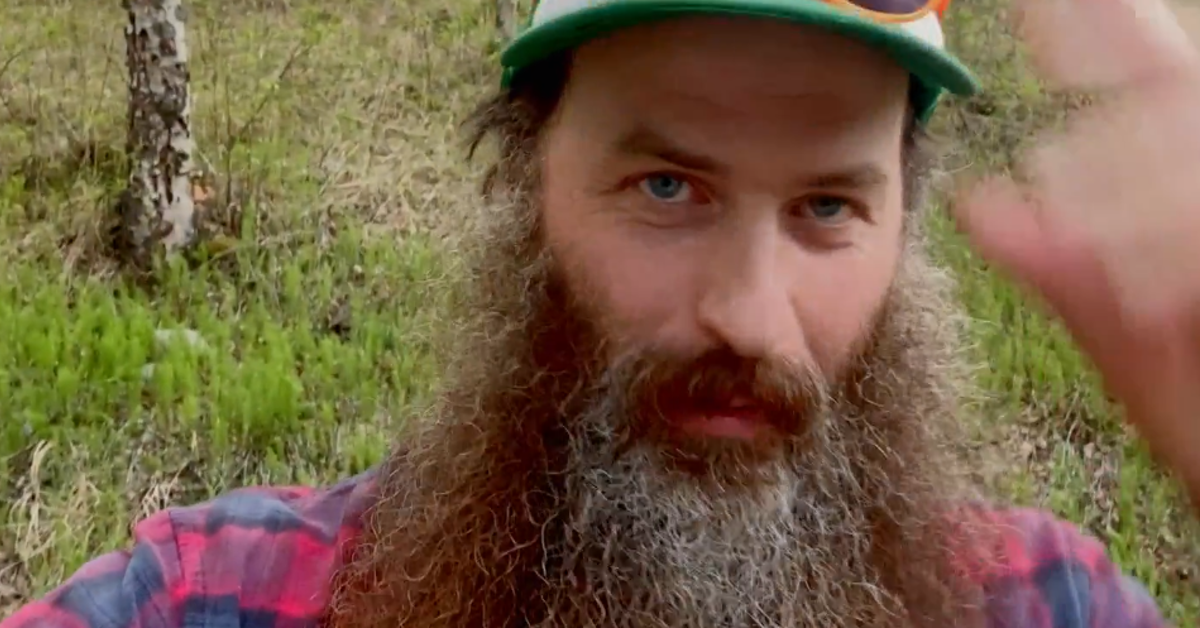 A lot of marketing from Discovery is surrounding the Raney Ranch fire.
But there hasn't been that much footage of the cabin being engulfed in flames shown on camera or much further context on the accident that forced the family to rebuild their home from square one.
Article continues below advertisement
While it may seem a bit callous for some viewers at home to question the legitimacy of an on-screen tragedy like a home catching fire, the suspicion surrounding Homestead Rescue could stem from the fact that former cast members who were featured on the program said that there was a bit of fakery going on.
Article continues below advertisement
According to Hollywood Mask, Wren and Ini spilled the beans on a few key moments that occurred during their time on the program. Apparently, that canola oil wasn't actually used to power up a chainsaw when diesel fuel wasn't around. And they had an issue gathering logs to build a cabin, as they had gathered that lumber beforehand.
Article continues below advertisement
Then there was the fact that Kim and Josh were so upset over their portrayal in the show, namely that they didn't know how to properly farm, that they sued the production company for misrepresenting who they were.
So while it's hard to believe that a production company intentionally burned a house down for ratings, again, it's difficult to blame folks for being upset with how the reveal of their cabin fire is being dragged out, given the show's iffy relationship with actual reality in the past.
You can catch Homestead Rescue on Discovery Plus along with new episodes on Discovery and reruns on Animal Planet.