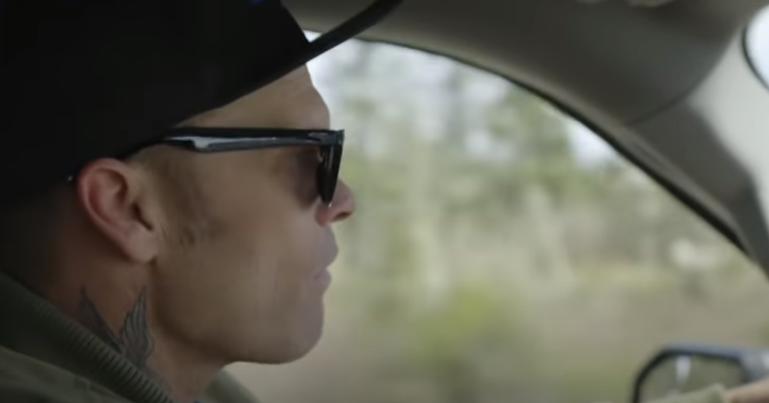 Chad Hiltz Was Able to Turn His Passion for Customizing Cars Into Serious Cash
Canada's been absolutely killing it when it comes to reality TV programs. Renovation Island helped launch Bryan Baeumler into the stratosphere and now he's got another series coming to HGTV. Then there's Rust Valley Restorers with Mike Hall, who manages to make a living turning people's car customization dreams into reality. Chad Hiltz, of Bad Chad Customs, does similar work and people are wondering, just how did he make his money?
Article continues below advertisement
How did Chad Hiltz make his money? It's not like he's selling high-ticket automobiles.
Canning, a small town in Nova Scotia, Canada, is home to a business run by Chad Hiltz, an automotive customizer who prides himself on thriftiness. He's not just a jerry-rigging mechanic, however: he's an award-winning artist whose creations have appeared in tons of different shows and expos.
Chad is able to make extraordinary custom cars using scrap materials and unique materials.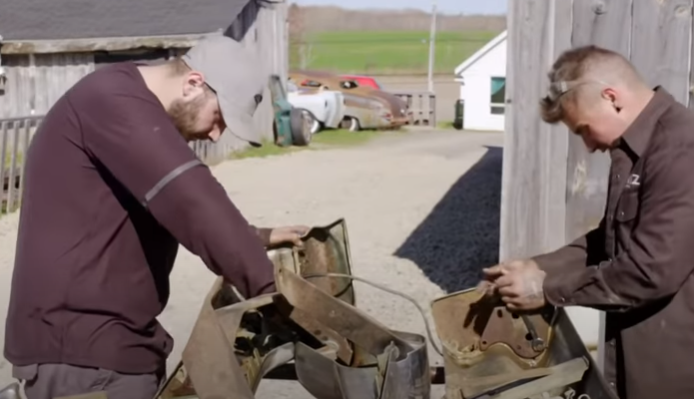 Article continues below advertisement
One of the most famous lines that Discovery Channel played before the show's debut was Chad's quip, "Why would I need to buy welding wire when I can use a coat hanger?"
While the show might be called Bad Chad, the name of his business was Green Goblin Customs... but because of licensing issues, he wasn't able to use the name to make money, so he changed the name of his garage to Hiltz Auto Co.
Chad's girlfriend, Jolene MacIntyre, was instrumental in not only helping Chad build his business but negotiate the show's deal with the Discovery Channel. The two had traveled to Los Angeles to meet with producers in person prior to filming and made the most out of their trip. They went to various car shows and expos, and even announced the program at SEMA. The promotional schedule set by Discovery was extensive, but the couple powered through it all.
Article continues below advertisement
The show is generally filmed at Hiltz Auto Co. in Canning, Nova Scotia, but there are other areas that the crews get out to. Like when Chad goes to meet potential clients, or takes one of his creations out on the road.
And while the man's tattooed, sunken-eye, grease monkey demeanor may make him look like a no-nonsense tough guy gear-head straight out of central casting, he's actually a pretty sweet dude who clearly has an emotional connection with his team.
Article continues below advertisement
Chad is constantly extolling the work of Jolene, Aaron Rand, Chad's son Colton, Alex Gould, and others he collaborates with. His great personal demeanor and excellent work ethic, not to mention the tremendous, low-cost final projects he's able to put together, have helped earn him quite the reputation as an auto-expert capable of some sick customization feats.
What is Chad Hiltz's net worth? It depends on who you ask.
Since the show's only in its second season, it's hard to imagine that the personalities on the show are going to be making tons of money each episode. But, because Chad's been running a bonafide business that's been earning him a lot of cash per project over the years, there are some sites that report he's got himself a solid $1 million net worth... while others just picked a random number of $90 million, which is a lot harder to believe.
Article continues below advertisement
As Mike Hall will tell you, customizing cars is a time-consuming and often not-so-profitable endeavor. While Chad is definitely resourceful and can manage to make a new vehicle out of nothing look pretty darn good, the margins on these things, especially when time and labor are accounted for, probably isn't that high.
Article continues below advertisement
So while Chad and Jolene are visibly doing OK for themselves, they're probably not picking up $10k bottle service tabs left and right and taking private jets to Tulum. In all reality, they're probably making anywhere from $3k to $5k an episode of filming the show, in addition to profits from their custom cars.
You can check out new episodes of the show Monday nights at 10 p.m. EST on Discovery Channel. Stream Season 1 for free here.