The Cars on 'Street Outlaws' Reach Impressive Speeds — but It Comes at a Price
'Street Outlaws' features some ridiculously quick vehicles, but just how fast are the cars on the show? You might be surprised at the speeds they hit.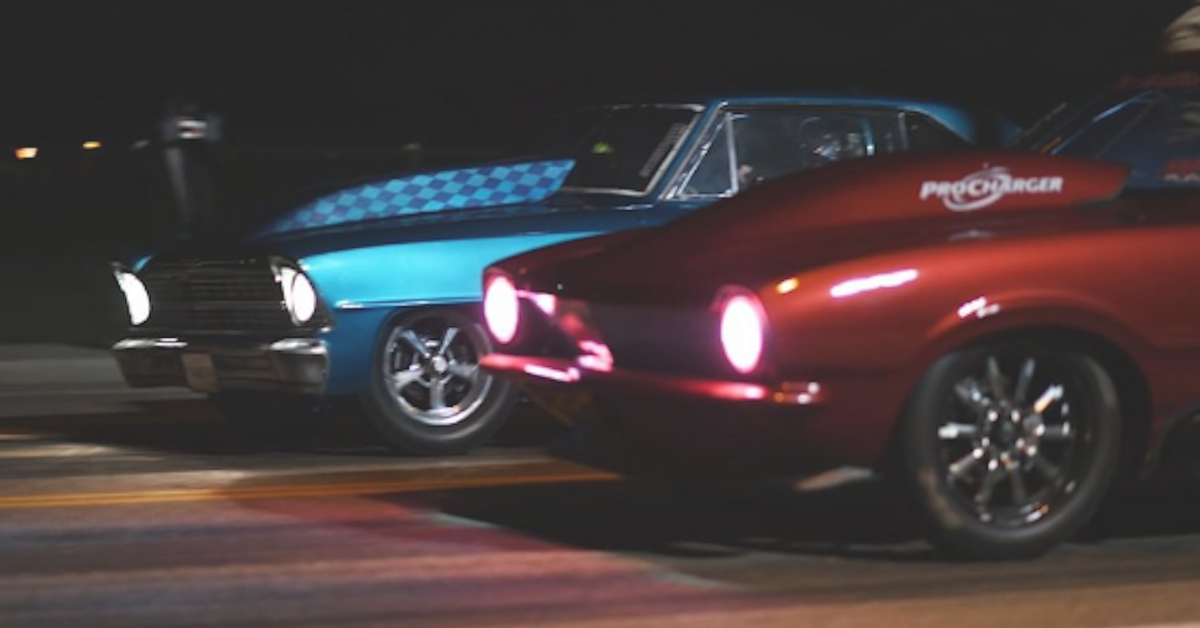 Street Outlaws on the Discovery channel is packed with not only a colorful cast of characters, but the stupidly fast vehicles that they drag race for not only bragging rights, but a ton of cash.
But just how fast do the cars that are featured on the show go? They're capable of reaching some impressive top speeds but that comes at a price. Different prices, actually.
Article continues below advertisement
While a lot of the vehicles featured on SO are stock model cars with fairly reasonable MSRPs, it's what's under the hood that costs a pretty penny. KStuned gave a really thorough breakdown of what a blacktop monster like the ones on the show would cost. Parts alone for a competitive vehicle capable of 1,200 horsepower cost over $74,000.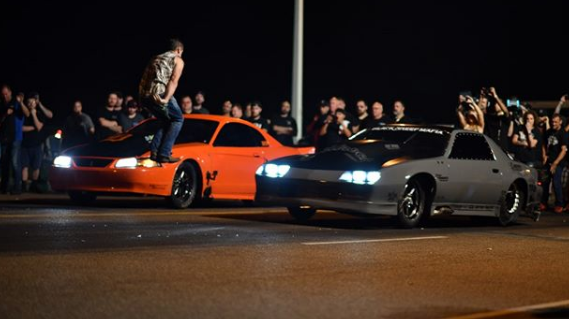 Article continues below advertisement
So for the price of a decent condo in Nevada, you can get the pieces necessary to make a speed demon, but your bank account can't breathe a sigh of relief just yet. That doesn't include all of the maintenance and labor associated with getting the car to run properly, nor does it account for transportation/registration costs of getting the cars to drag meets, and paying your team to enter the whips into the races.
Not to mention, the cost of the chassis itself, so you're looking at well over $100,000 for a car. Monza from SO has said that he's dropped more than $200k into his whip.
Plus, the rules of the races in SO stipulate a very specific kind of vehicle. Each one needs to be an all-steel, production line car that had a legit VIN number at one point.
These muscle cars need to be capable of handling all of the power that's under the hood, or they'll crash and burn, literally.
Article continues below advertisement
So how fast are the cars in 'Street Outlaws'?
All of that money gets the cars up to breakneck speeds of around 185 miles per hour in the quarter mile, a speed that only takes them seven and a half seconds to attain. To put that in perspective, it takes the 2020 Toyota Camry 5.8 seconds just to hit 60 miles per hour, a speed that drag cars hit easily in half the time or less.
Article continues below advertisement
When it comes to stability in hitting those top speeds, there are tons of other factors to consider. Take Chuck's 1989 Fox Body Ford Mustang for example. Because of the car's smaller frame size and weight, he needed to get creative with the motor, fitting in a smaller Chevy block under the hood that was capable of pumping out more horsepower.
Keeping the car's weight down by stripping out all "non-essential" parts is also a tricky task.
Making sure the weight is distributed appropriately just to keep the car on the track is a delicate balancing act as well, or else the whip will spin out of control or fly up off the ground and in to the air, which is obviously something you don't want to happen. This is difficult to pull off with all of the different pieces of equipment packed into the vehicle, however.
Article continues below advertisement
With roll-bars, nitrous oxide tanks, turbochargers, superchargers, advanced coolant systems, and everything else that gets packed into the vehicles, the "balancing act" of creating a competitive dragster that'll stay on the ground is tough to pull off.
Article continues below advertisement
Who won 'Street Outlaws: Fastest in America'?
The final race included a highly anticipated bout between Memphis and NOLA, with $100,000 on the line. There was a lot of hype going into this one with both teams expressing extreme confidence in their ability to win, but it was Memphis who ultimately came out on top.
If you've got access to the Discovery channel, you'll be able to watch the final episode to see just how the race went down, or you could use a variety of streaming options, like YouTube TV, to catch the drama.