Kayla From 'Street Outlaws' Is Dead Set on Becoming the First Female Top-Ranked Drag Racer
Discovery's Street Outlaws has amassed a huge following because it blends the thrill of drag racing while highlighting the colorful personalities of the drivers who are crazy enough to get into the make-cars-go-very-fast-in-a-straight-line-business for a living.
Kayla Morton is one of those personalities. With over 10 years of drag racing experience on both the strips and the streets, she's got the stripes and know-how to race with the best of them.
Article continues below advertisement
It also doesn't hurt that Kayla's father, Stanley, was a professional racer and that she grew up with him in the garage and learned how to work on engines from a very young age. In addition to being featured on Street Outlaws and drag-racing cars, Kayla also earns a living for herself by building motors, but being in the driver's seat for herself was almost like destiny.
The SO-OKC website writes, "She showed up at Big Chief and Murder Nova's doorstep looking to Dyno a car for 'her peoples.''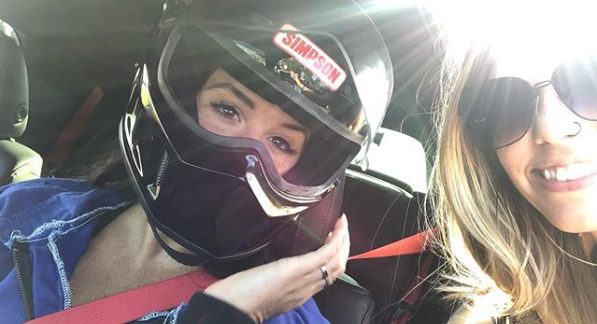 Article continues below advertisement
It didn't take long for "The Midwest Streetcars crew [to know] something was up. Just a couple days after the guys finished the car (her car) Kayla showed up to drive it onto The List."
One of the most iconic whips Kayla's raced in is her 1993 Ford Fox Body Mustang with a 302 Chevy Small Block engine and a single nitrous plate outfitted with small car tires.
Is Kayla Morton from Street Outlaws married?
Fans of Street Outlaws have probably seen tons of photos on social media of Kayla posing happily with Boosted GT, aka Chris, from the show. While there aren't any records of the racing pair being married, they are dating, and they have two sons together: Austin and Cooper.
Article continues below advertisement
When she and Chris first met, however, they weren't immediately smitten.