Where's the 405 Crew on the Latest Season of 'Street Outlaws'?
The 405 crew were fan favorites on 'Street Outlaws,' but fans of the Discovery show noticed they were remiss in 2020, so what happened to them?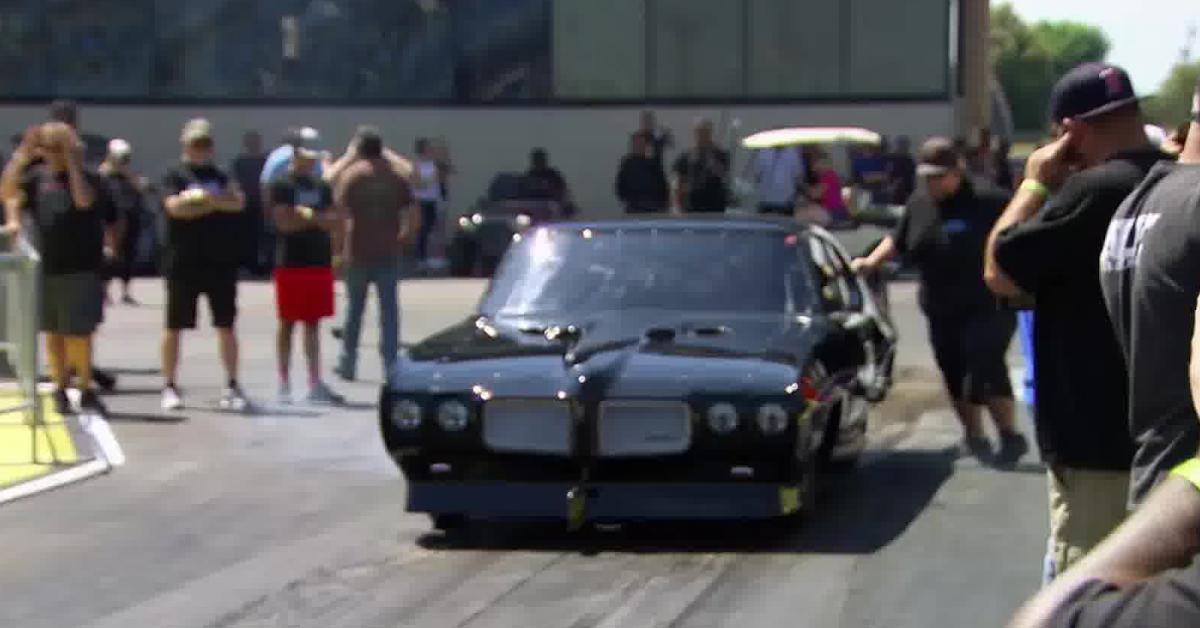 The Discovery series Street Outlaws features a bevy of personalities in addition to the high octane, real racing action. So it's only normal for fans to develop special relationships with the people racing those fine automobiles on their TV screens, and it's a huge let down when some of those personalities don't return.
Which is why a lot of folks are asking just what in the doggone world happened to the 405 crew in 2020's newest season of the show.
Article continues below advertisement
What happened to the 405 crew on 'Street Outlaws'?
The "Big Chief 405" crew has a huge following of nearly 1 million fans on Facebook, so it comes as a surprise to many that the Oklahoma City based drag crew wasn't featured on the latest season of the hit racing show.
The Chief's gone through some changes throughout his tenure on the program. First, his 1972 Pontiac LeMans, aka "The Crow" was wrecked during a gnarly race, which was captured on Street Outlaws.
Article continues below advertisement
He ultimately bounced back from the wreck and unveiled his new whip, a completely customized (of course) and tricked-out-under-the-hood 1968 Firebird, dubbed the "Crow Mod," much to the "oohs" and "ahhs" of those in attendance.
It's clear that Big Chief and everyone involved with the 405 are the big reasons why everyone watches the show in the first place, so what happened to them?
Article continues below advertisement
It's mainly because Street Outlaws has become such a big hit program for Discovery. Fastest in America will highlight driving teams from South Carolina, Kentucky, Mississippi, Michigan, Louisiana, Tennessee, and various Northeastern states. However, absent, is the OG Oklahoma City 405 crew.
But that doesn't mean they won't be racing on Discovery's network, and there's a good reason for that.
Article continues below advertisement
The 405 Crew will hopefully be back on 'Street Outlaws' in 2020.
That's because production has reportedly ordered some 50 episodes of the original Street Outlaws show with the 405 in it. So there's a good chance they're still going to be on TV, and maybe are already busy filming episodes outside of the Fastest in America series. So if you're a huge 405 fan, don't you worry: Big Chief and the rest of the gang will be racing on cable soon.
Article continues below advertisement
That's no consolation for the guys who wanted to nab the sweet $100,000 prize money, the most ever in street racing history, according to Discovery, that's being offered up on Fastest in America.
An early favorite to win that prize is Birdman, who is one of the most feared racers on the street drag circuit. He's been steadily winning races for decades, and is almost always expected to win.
Article continues below advertisement
You can check out all of the Street Outlaws action on Discovery Channel on Mondays at 8 p.m.. Who do you think is going to take the top spot this season? Or are you not watching Fastest in America because the 405 aren't on it?