Here's How (SPOILER) Dies in 'Orange Is the New Black'
How did Daddy die on 'Orange Is the New Black'? The Litchfield inmate and chief drug lord was found dead early on in the final season. Details.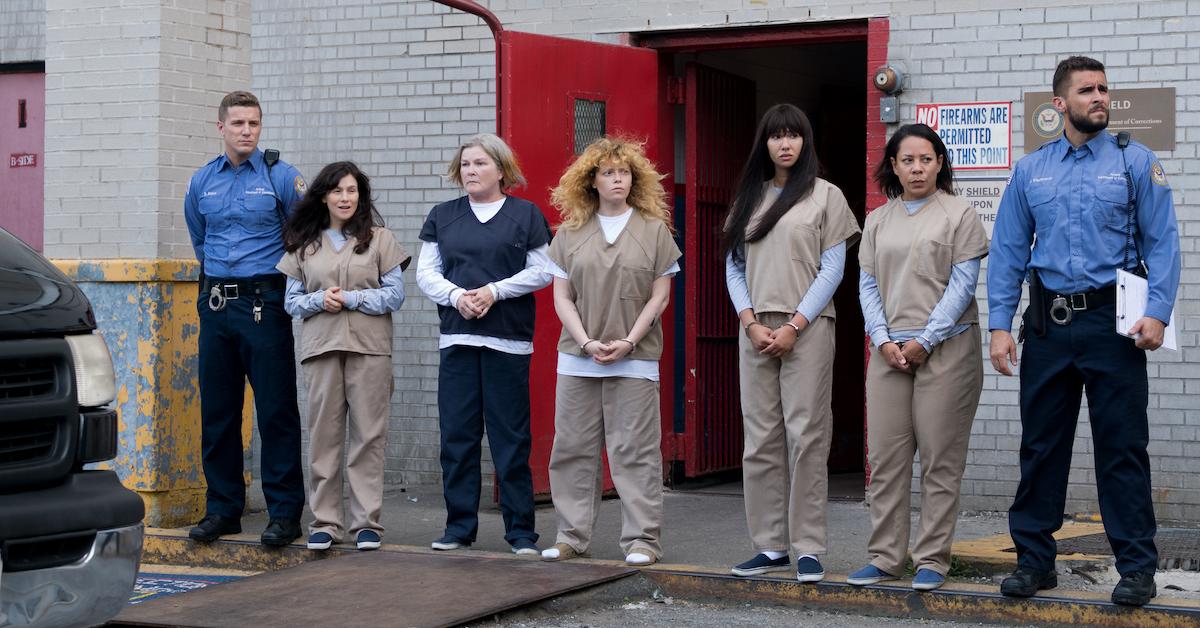 Article continues below advertisement
So let's go into what exactly happened to Daddy (Vicci Martinez) on Season 7 of the Netflix original. The drug lord of the maximum security prison was found dead in the first episode of the final season by a supposed overdose. But how did Daddy really die? Keep reading for a recap.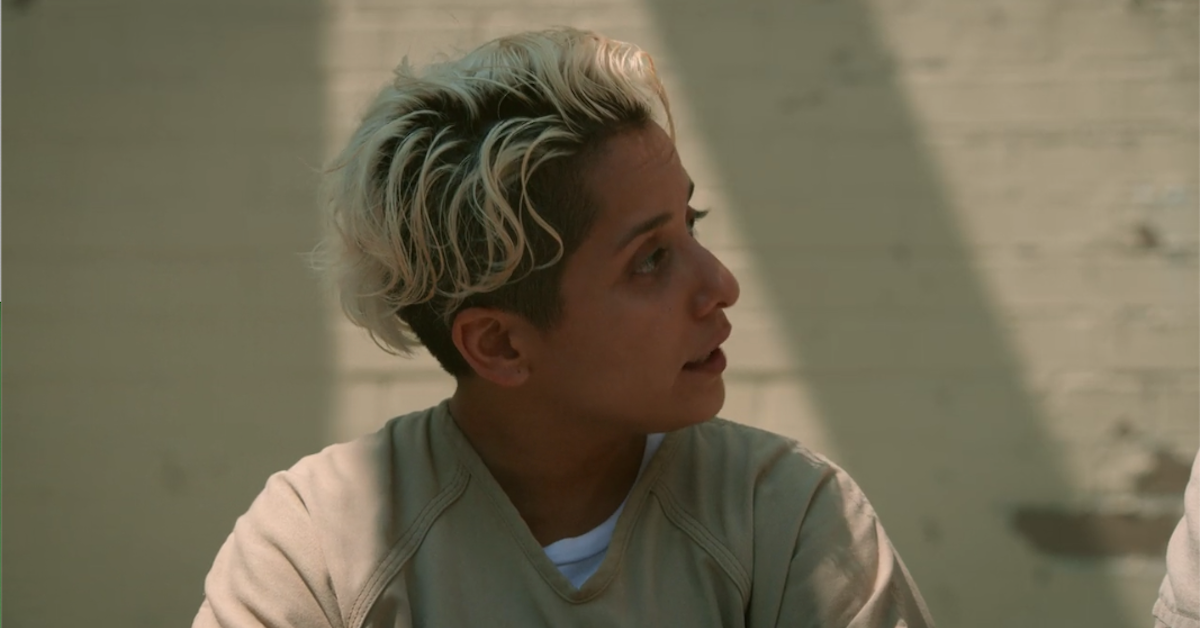 Article continues below advertisement
How did Daddy die in Orange Is the New Black?
Daddy, aka Dominga Duarte, arrived at Litchfield just last season, but has become such a quick fan favorite that viewers were devastated when her character's story arc lasted only 12 episodes.
Daddy is probably best known as the drug lord of Litchfield's maximum security prison who gets her start as Barb (of Carol and Barb)'s right-hand woman. As tensions between the sisters grow, Daddy finds herself in the middle of the prank wars between blocks C and D.
Article continues below advertisement
She's the one who has the idea to place rats in the cheese-packing room of the prison, which backfires tremendously when D-Block is cut out of the future drug imports. Daddy and Daya also have a flirtatious affair from the moment they meet, and together they find new ways to bring in drugs after their initial plans go awry.
This involves Daya stealing Oxycontin from Barb's secret stash before eventually getting her mom, Aleida, to smuggle drugs in from the outside. And their operation would have continued to go smoothly throughout the season if Daya hadn't caught Daddy cheating on her for what she decided was the last time.
Article continues below advertisement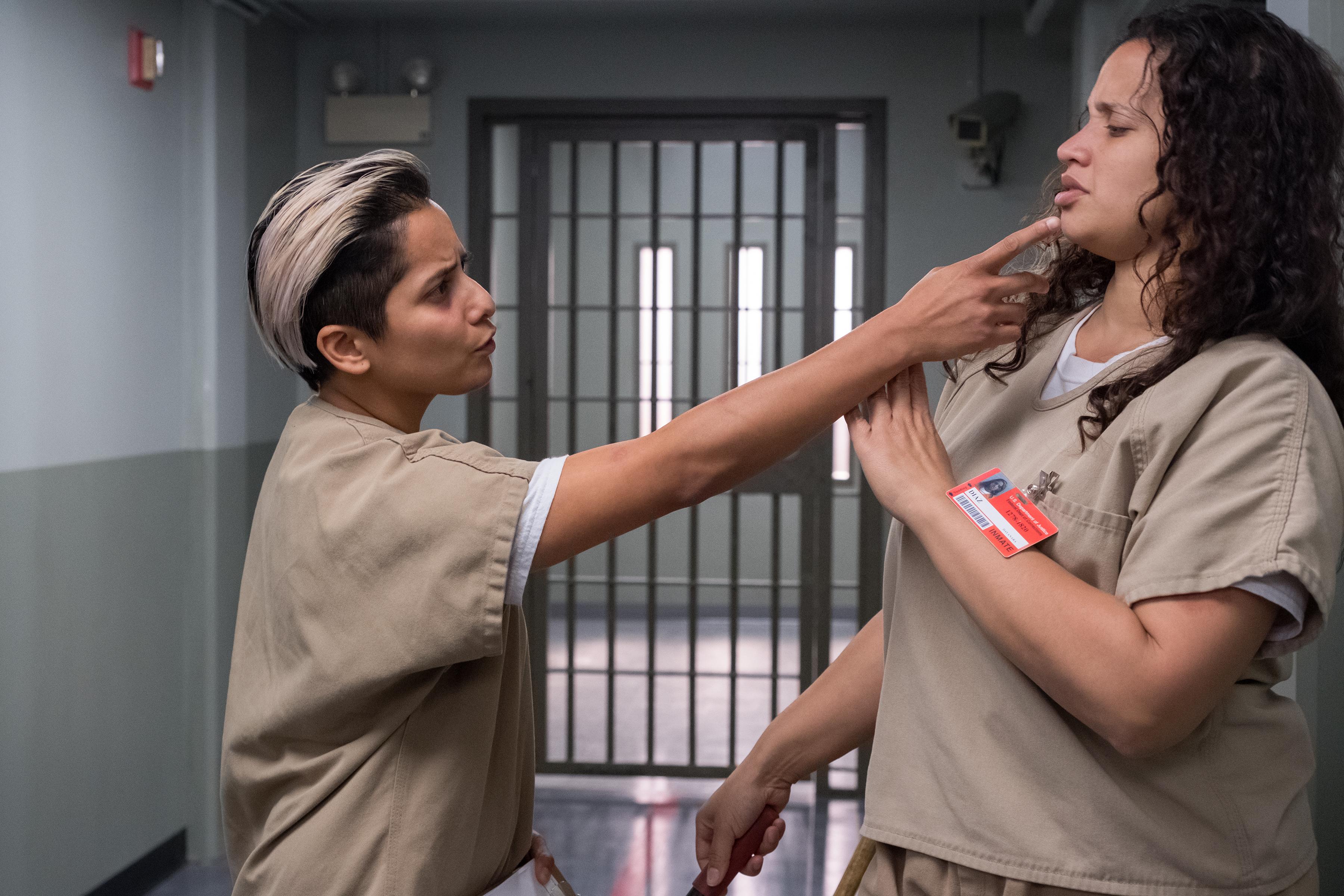 In "The Beginning of the End," Daya and Daddy quickly learn that they have some drug-dealing competition in max. Annalisa, played by Christina Toth, has her own supply of drugs that she's keen on selling. Daya decides the only way to come out of this drug war preemptively is to kill Annalisa, but Daddy has a different resolution.
Article continues below advertisement
Daya catches Daddy having sex with Annalisa, and confronts Daddy, who says they just had sex "for business," and tries to get Daya to understand they just hooked up for the greater good of their business. "Relax," she tells Daya. "You know you're Daddy's girl."
It's far from the first time Daddy is caught with wandering eyes around the cells. Though, "I'm just scoping out new customers" is usually the line that works with Daya — but not this time.
After telling Daddy that she's calmed down from walking in on the hookup, she gifts her some prison wine.
Article continues below advertisement
However, the prison wine is laced with fentanyl — which isn't supposed to kill Daddy, but rather just teach her a lesson. Shortly after drinking the "Adeola special," we watch as Daddy begins having a seizure, which leaves Daya pleased that she might have taught her drug dealing partner a lesson.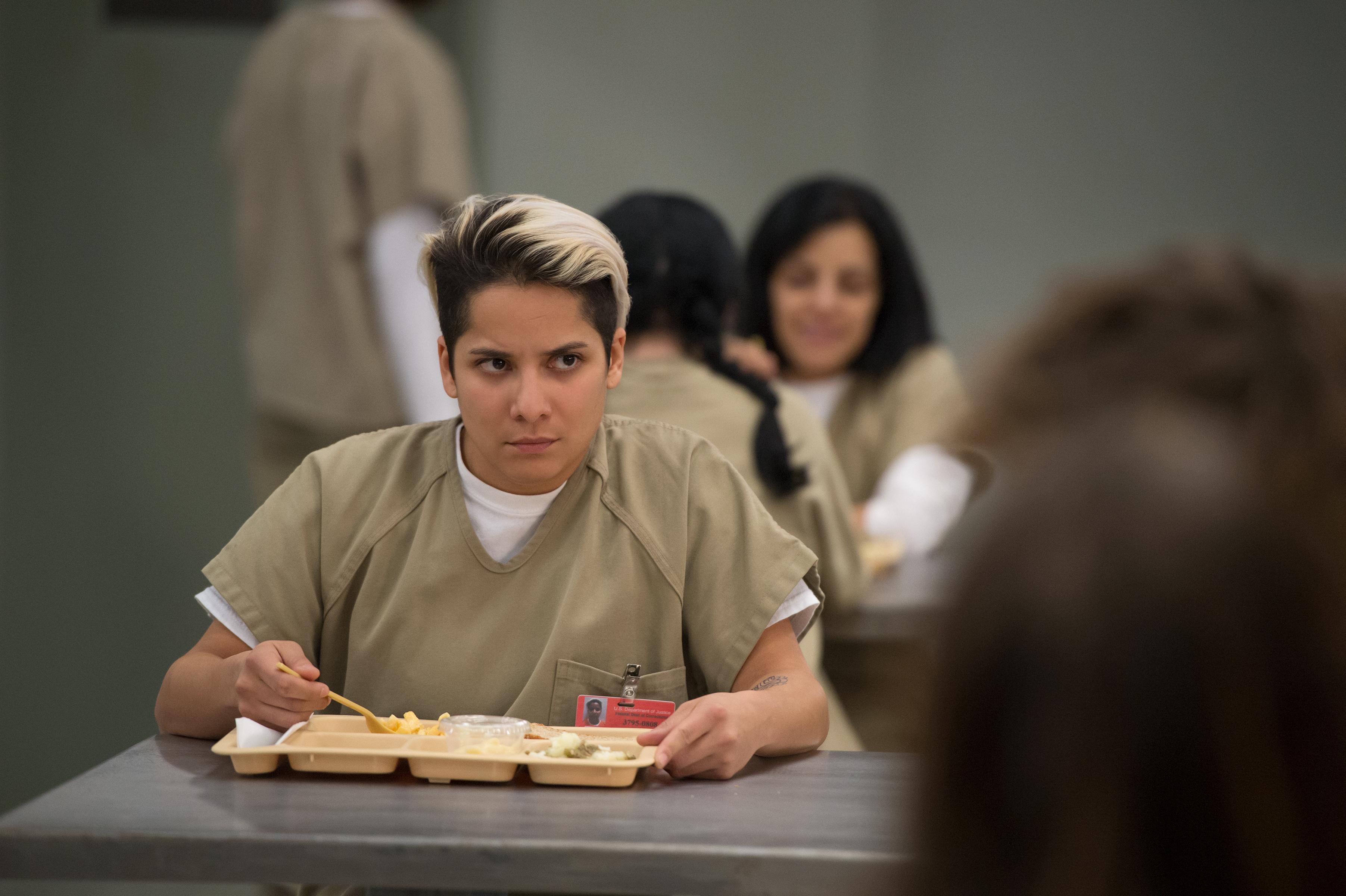 Article continues below advertisement
She quickly learns that her plan failed though, and that instead of merely scaring Daddy, she managed to actually kill her. Daya is left in tears and so are we — no one could have foreseen her storyline ending so abruptly.
Moreover, it's hard to believe that Daya, who was so bubbly and fun when we met her in Season 1, has become capable of killing her girlfriend just some years later. "The way jail has changed Daya is devastating me," wrote one fan on Twitter.
We'll watch as Daya deals with the aftermath of this OD gone wrong, all the while carrying Daddy's torch and regulating the drug scene behind Litchfield's bars.
Stream Season 7 of Orange Is the New Black on Netflix today.