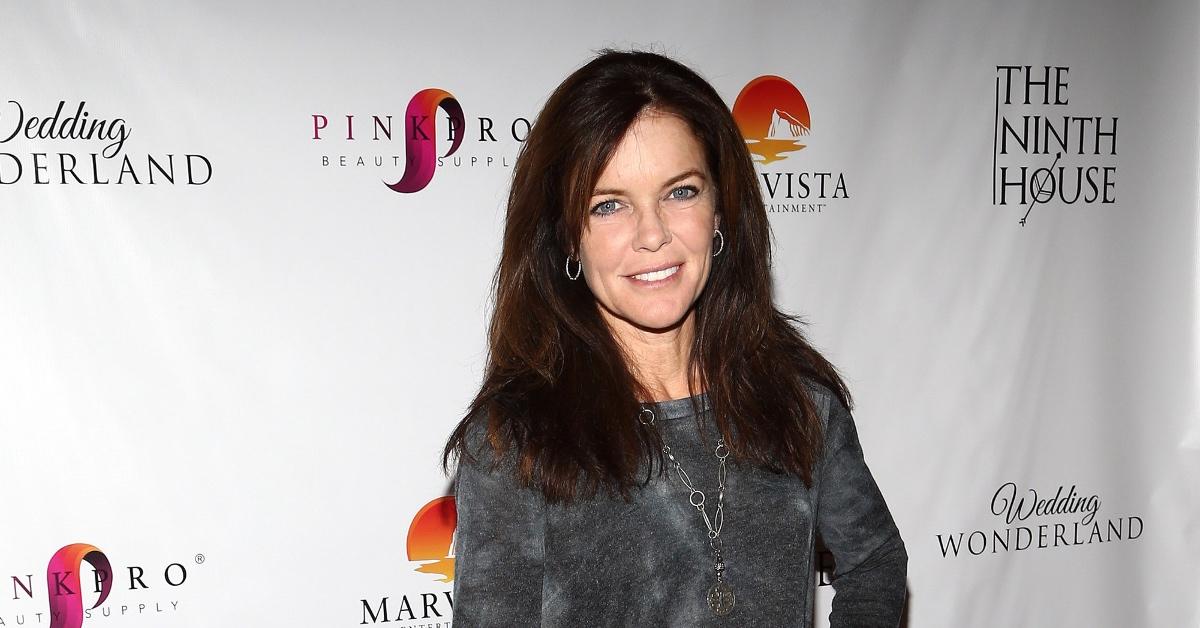 Susan Walters Resumed Diane Jenkins' Role in a Recent Episode of 'Y&R'
On Wednesday, March 23, 2022, Susan Walters made her surprise return to The Young and the Restless, resuming her role as Diane Jenkins, a one-time model and Genoa City power player.
The iconic actress made her first appearance as Diane in a December 2001 episode of Y&R, and she instantly obtained a great deal of popularity thanks to her top-notch portrayal of the fierce and eminently quotable character. What happened to Diane over the years? Didn't she die in a previous episode?
Article continues below advertisement
Diane lost her life in a 2011 episode of 'The Young and the Restless.'
Diane died in a 2011 episode of The Young and the Restless. The storyline coincided with Maura West's departure from the show. The tragedy continued to baffle fans long after the episode aired — especially because Diane was killed, but the murderer was never revealed.
Nikki Newman (Melody Thomas Scott) fessed up to the murder in an episode airing about half a year later. To protect her, Victor (Eric Braeden) briefly pretended to be Diane's killer.
Article continues below advertisement
In the end, it was revealed that Nikki only committed the horrific deed out of self-defense. The women had a physical altercation on a bridge — which quickly turned into a life-and-death scenario. Nikki used a rock to murder Diane.
"Didn't Nikki kill Diane with a rock in self-defense? There was a long storyline about it, and then another with Kyle hating Nikki. Am I wrong? How's she alive? I know people return from the dead in soaps all the time, but this is Bobby-Ewing-isn't-dead level!" tweeted @JermaineKing.
Article continues below advertisement
"Poor Nikki — she thought she killed Diane. Kyle hates Nikki because she killed his mom. He gave both Jack and Victor grief about Nikki, and now you're saying she's been alive and didn't tell her son she wasn't dead? He'll want to kill her!" tweeted @Gigi71621.
"Now we're saying Nikki and Deacon didn't bash Diane to death with a rock? Also how are you going to have Diane Jenkins back without Kyle being around?" tweeted @MermaidDreamsx.
Article continues below advertisement
Alex Donnelley was the first actress to play Diane on 'Y&R.' Susan Walters took over in 2001.
Alex Donnelley, Susan, and Maura West have portrayed the character on Y&R so far.
Alex made her debut in what was cracked up to be a less significant role in 1982. She nailed it so much that the creators have decided to allocate her more screen time, significantly expanding Diane's storyline. An aspiring model, Diane competed against Julia Newman (Meg Bennett) and others to become the top supermodel at the agency, Jabot, at the beginning of her life in Genoa City.
Over the years, Diane built alliances with several cast members. She pursued romantic relationships with Nicholas Newman and others, and she also faked a pregnancy.
Article continues below advertisement
The news about Diane's resurrection on 'Y&R' was a surprise to Susan Walters, as well.
"It came as a surprise," Susan told TV Insider. As she explained, she received a phone call from Anthony Morina, the executive producer of Y&R, who offered her the role. "I said, 'Sounds good.' He said, 'You do know that she's dead.' I said, 'Yeah. Wasn't me who died,'" Susan added.
As the actress explained that seeing old friends on set again has given her a lot of joy — and so has getting up-to-speed with the storylines.
Catch new episodes of Y&R weekdays at 12:30 a.m. EST on CBS.