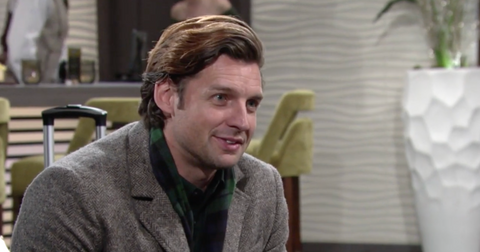 Chance's Recast Is Only Temporary on 'The Young and the Restless'
By Sara Belcher

Updated
Fans of the long-running soap opera The Young and the Restless have been eating up Chance's storyline. Since being introduced to the series in 2019, Phillip "Chance" Chancellor IV has been an integral part of the show, with many of the recent episodes revolving around his character.
While you might not have noticed it, many fans were quick to spot that for a couple of episodes, Chance didn't look the same. In fact, he didn't even look like the same person!
Article continues below advertisement
It looks as though actor Donny Boaz, who plays Chance, was absent for a few episodes of The Young and the Restless, leading many to wonder why the character had been recast. What happened to Donny on The Young and the Restless, and is his leave from the show permanent?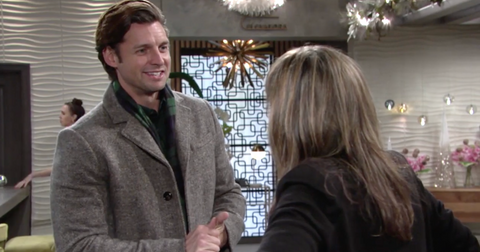 Article continues below advertisement
Why was Chance recast on 'The Young and the Restless'?
In an Instagram post, Donny revealed to his fans that he had been diagnosed with COVID-19. Thanks to the ongoing pandemic, filming new episodes of some of our favorite series has been difficult, and new seasons and countless movies have been put on an indefinite hold while producers wait for it to be safe to film again.
But some networks have taken particular precautions to return to filming as normal, and The Young and the Restless was one of those shows.
But it seems that Donny still managed to catch the infamous virus, writing on Instagram that viewers "may not see me on [The Young and the Restless] for a bit," but reassured them he was not leaving the show for good.
"A few weeks ago, I tested positive for COVID-19," he wrote. "Thankfully, I did not have any symptoms. In following guidelines, I quarantined at home ... I'm happy to say I've returned to work and will be back on air very soon. Thank you for your continued support."
Article continues below advertisement
Who is Justin Gaston, who replaced Donny on 'Y&R'?
Instead of halting production while Donny recovered from COVID-19, the show opted to instead recast his character temporarily, finding a lookalike to fill in for the actor before he could return to the set. Often, when a crucial character in a show is sick or otherwise unable to return to set, writers will rework the script to exclude that character from scenes. Unfortunately, they weren't able to do that for Donny's character, so The Young and the Restless needed to continue without him.
Article continues below advertisement
The show's producers opted to replace Donny with actor Justin Gaston. While Justin's resume of acting credits isn't as long as Donny's, he's still got some key roles on it — such as being cast as the love interest in the music video for Taylor Swift's "Love Story."
The actor also has a history in soap operas, and has played Ben on Days of Our Lives and Mack in The Haves and the Have Nots.
Justin only needed to replace Donny for two episodes, so needless to say his casting in the show isn't permanent — though if Donny ever decides to leave the show for good, it's possible Justin will slide into the role instead.