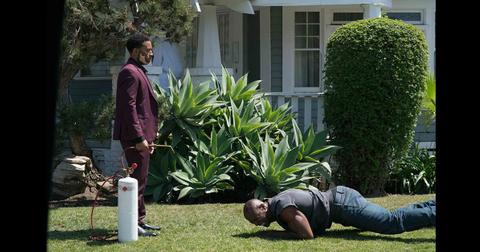 Several Main Characters in the Film 'John Henry' Meet Rather Violent Ends (SPOILERS)
By Allison Cacich

Updated
You'll notice a new entry in Netflix's Top 10 list this week: the drama John Henry.
The movie, starring former NFL player Terry Crews, follows an ex-gang member who must revisit his violent past in order to protect two immigrant children looking for a better life. What follows is (SPOILER) a lot of bloodshed. Here's what happens to John Henry at the end of the Los Angeles-set thriller.
How did John Henry die in the movie?
While facing off against gang leader Hell (played by Ludacris) on the front lawn of a house, John is shot multiple times by one of the criminal's thugs, but still musters up enough strength to bash Hell's head in with a sledgehammer.
We get a nice visual of Hell's brain being splattered in every direction before John falls on the ground. The final scene shows the two Honduran teens thanking John while kneeling over his dead body.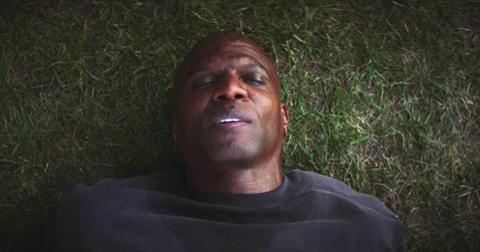 Before the screen fades to black, a ballad plays with the lyrics: "Well John Henry drove into the mountain. His hammer was striking fire. He drove so hard, he broke his poor heart, and he laid down his hammer and he died, Lord. He laid down his hammer and he died."
Is John Henry a real person?