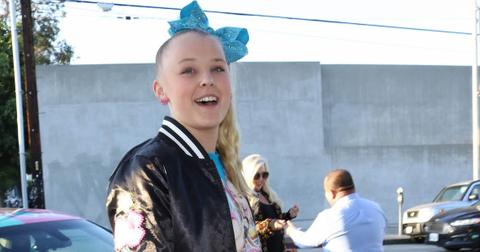 How Did JoJo Siwa (and Her Oversized Bows) Become Famous? It's All Due to 'Dance Moms'
By Lizzy Rosenberg
When you think of "JoJo Siwa," a number of things might come to mind: oversized bows, a surplus of sequins, or possibly a singular, painfully tight side ponytail. The ultra hyper 16-year-old singer, actress, YouTube star, and dancer seemingly got popular overnight, but it's somewhat ambiguous as to how she got started.
So, how did JoJo Siwa become famous? Shockingly, she got her start through reality television.
JoJo was born into a "dance family."
JoJo Siwa (full name: Joelle Joanie Siwa) was born May 19, 2003, in Omaha, Nebr. She started dancing when she was only five years old, according to The Famous People, when she became a student at her mother's dance school.
Clearly, JoJo's parents wanted her to become famous from a young age. At only nine years old, she tried out (and made it!) onto the reality series, Abby's Ultimate Dance Competition (AUDC), and she became the youngest contestant on the show.