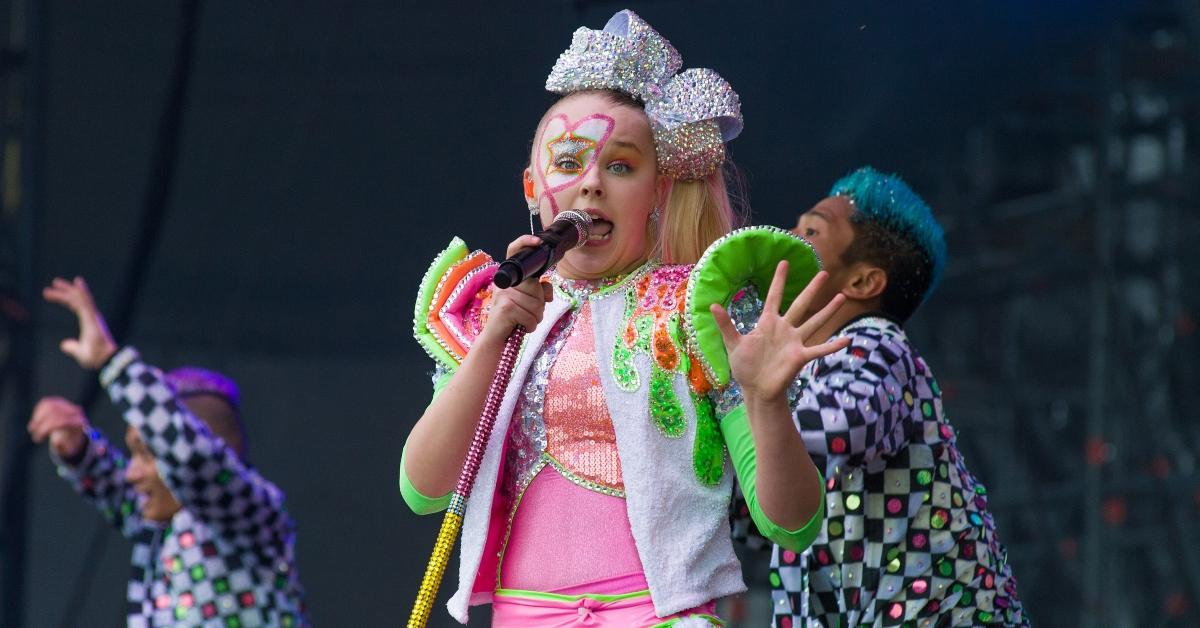 WTF?! JoJo Siwa's Makeup Just Tested Positive for Asbestos
Kids everywhere are obsessed with teen idol JoJo Siwa. Just ask Kim Kardashian's daughter North West about her love for the upbeat pop singer. The 16-year-old's kid-friendly brand has expanded past music and into merchandise, dolls, and even makeup.
Article continues below advertisement
However, while the former Dance Moms star is usually known for her glittery outfits and over-the-top hair bows, the teen recently got some not so shiny news. The U.S. Food and Drug Administration announced that the star's makeup kit is being recalled after testing positive for asbestos. Um, what?!
"Today, the FDA is releasing new results from its continued testing of cosmetic products for asbestos and is warning consumers to not use two additional products that have tested positive for asbestos and have been recalled," the FDA tweeted in an official statement on June 6, alongside a picture of the kit.
Article continues below advertisement
Yes, JoJo Siwa's makeup tested positive for asbestos. 
In a partnership with tween shop Claire's, JoJo released a heart shape kit, which featured eyeshadow, two lip glosses, and nail polish. According to USA Today, the news comes just three months after the retail giant was forced to pull products after also being contaminated with asbestos.
Article continues below advertisement
Asbestos is a toxic mineral that if ingested on inhaled can lead to cancer and other health-related issues. While the child star has yet to comment on the situation, parents and fans have been warned about continued use of the products and the stores have pulled her kits from their shelves.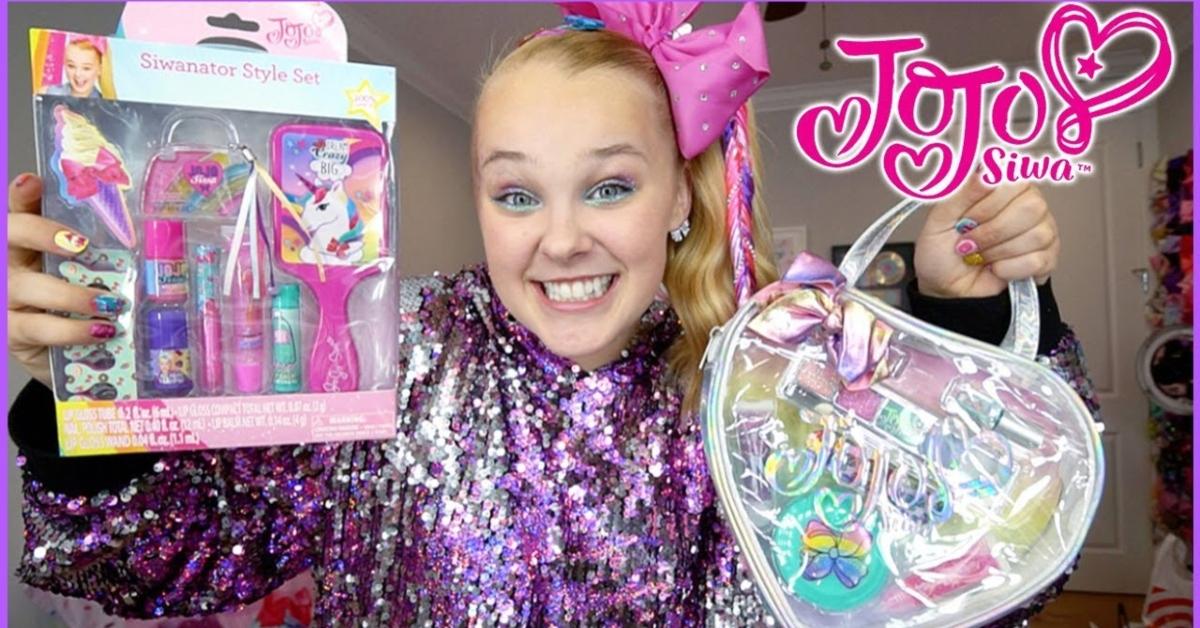 Article continues below advertisement
The company issued a statement followed the FDA's warning, writing, "Claire's stands behind the safety of this item and all other Claire's cosmetic items, as such small trace amounts are considered acceptable under European and Canadian cosmetic safety regulations."
The company's spokesperson continued, "In addition, last year Claire's moved to talc-free cosmetic manufacturing to prevent any further concerns about talc contamination. Claire's also supports increased FDA oversight of personal care products. We will provide a full refund to any customers who purchased the product."
Article continues below advertisement
We hope North West doesn't have JoJo Siwa's makeup kit... 
One of the pop singer's biggest fans is Kim Kardashian's daughter North. JoJo had a playdate with the teen idol, which consisted of a dance party and slime-making, and it was all caught on camera for the star's YouTube channel.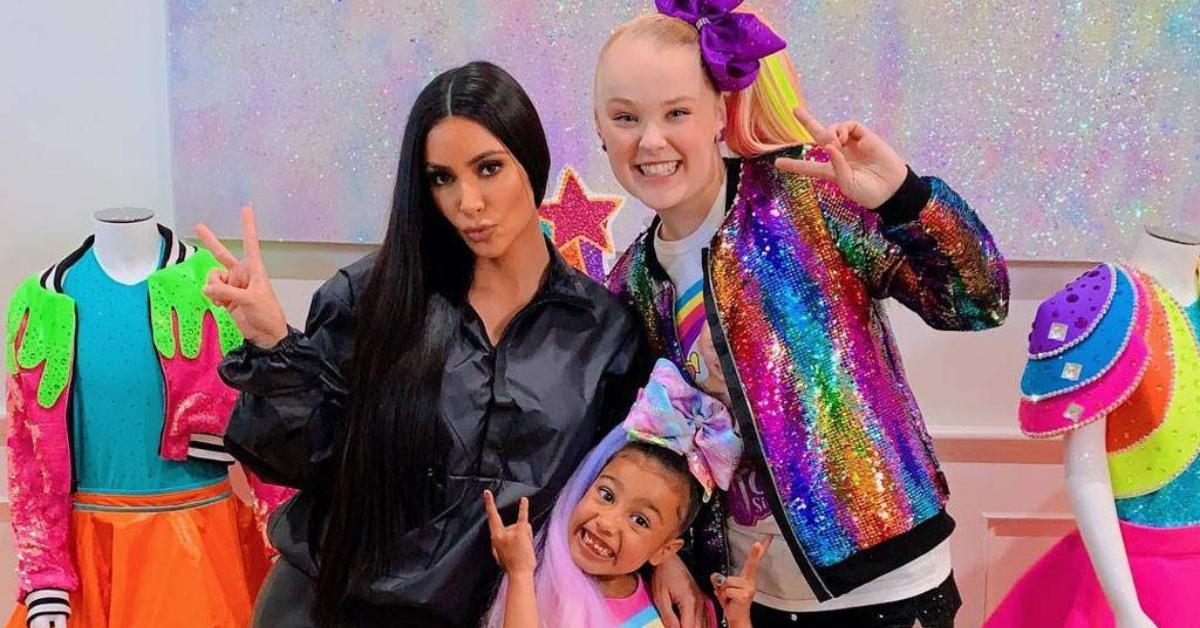 Article continues below advertisement
Teasing the video before it was released, JoJo posed alongside the famous mother-daughter duo in an Instagram pic, which she captioned, "Seriously North is SO adorable and awesome, and Kim is one of the SWEETEST people ever!"
At the Kids' Choice Awards, the singer spoke about her time with the reality stars to E! News before the video was released, saying, "North West hasn't really been on the Internet before and no one has really met her personality yet, so it's going to be really, really fun. Kim says she's super excited so I'm excited."
In the video, we watch Northie do splits, crawl around on JoJo's car, and rock out to a few of the singer's hits. When Kim comes to pick North up, the young reality star agrees that she had the best day ever.
Unfortunately, JoJo can't say the same thing today.