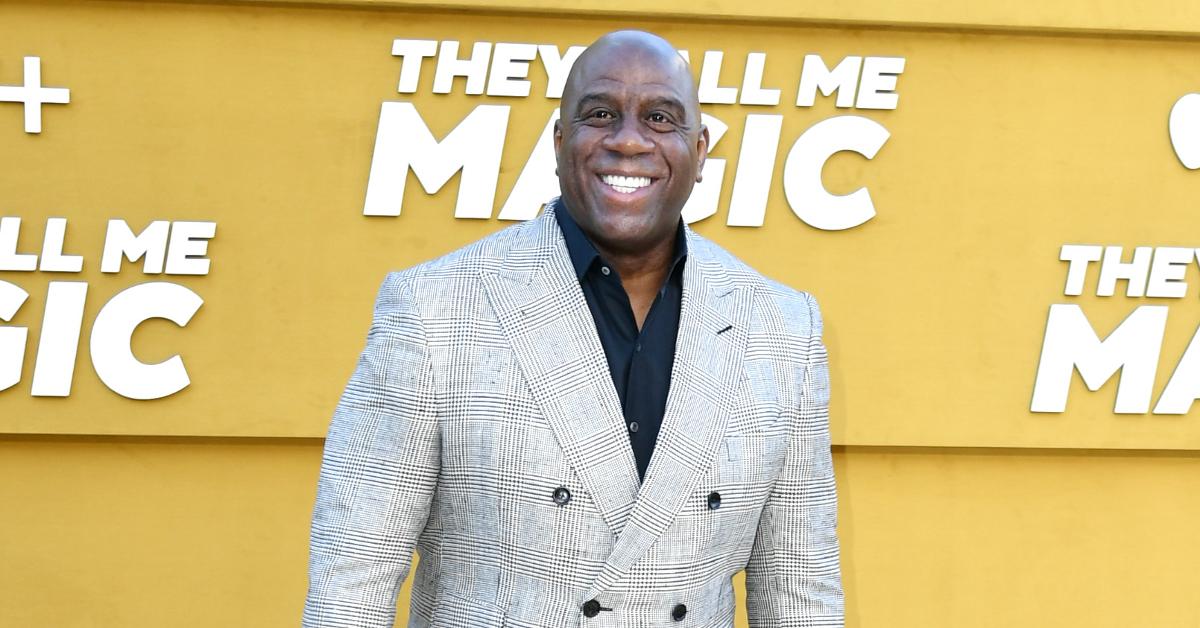 Magic Johnson Contracted HIV When It Was Still Considered a Death Sentence
Some athletes end up becoming dominant world champions in their respective sports, but few ever reach a widespread beloved cultural icon status. A confluence of luck, personality, and tapping into a specific time period's culture all have something to do with that, but it all starts with the work, which is something that NBA legend Earvin "Magic" Johnson embodied wholeheartedly.
Article continues below advertisement
He went on to become a cherished sports figure that transcended NBA fandom, which is why the world was shocked when he announced that he had HIV in 1991. How did he contract the disease?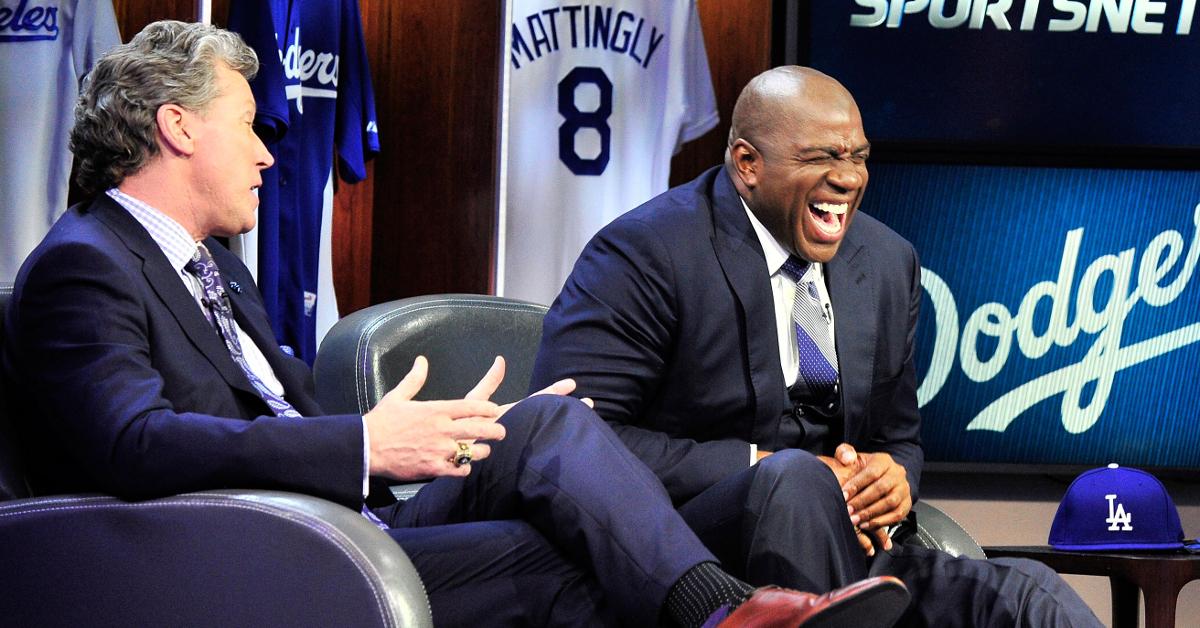 Article continues below advertisement
How did Magic Johnson contract HIV?
Magic is certainly an individual who lived up to his name and became a marquee player for the NBA. A member of the Los Angeles Lakers, he was instrumental in securing five championships for the squad between 1979 and 1991. He became a star on the court due to his unique playstyle. He redefined the point guard position, and it's hard to argue with his success.
Standing at 6'9", one would assume that his size would put him at a disadvantage against more agile defenders with quick hands and pivots. However, his maneuverability despite his stature was truly unique. Couple that with his high court IQ and ability to make offensive plays and pull off split-second accurate no-look passes, and he was extremely difficult to deal with on the court.
Article continues below advertisement
In addition to being an absolute assist monster, literally bouncing passes through the opposition's legs after falling to the ground to scramble for the ball, Magic could score on the break due to his size. Skyhooks, floating jump shots ... He could do it all. There really wasn't another player like him.
Article continues below advertisement
Magic was also a charismatic individual who handled press conferences and media appearances like a champ. That, coupled with his star status, made him someone that folks really wanted to be around.
Article continues below advertisement
As a result, Magic had a very active sexual life and admitted to having some 300 to 500 sexual encounters per year prior to contracting HIV in 1991. Public perception about the disease at the time was widely regarded with ignorance. It was referred to as "gay cancer" but that's because so little was understood about the disease.
Article continues below advertisement
Is Magic Johnson HIV positive?
When the NBA star announced his illness in 1991, it came as a shock to the world, as it occurred during a time period when the disease was considered a death sentence. However, treatments were well underway to combat the disease, and there was a larger cultural willingness to understand HIV after Magic's announcement.
Article continues below advertisement
The star player vowed to not let the disease beat him, and he's been living with HIV ever since. Although there aren't any notable traces of it in his system, and he was able to catch it early during a routine physical with the Lakers, Magic still has HIV. He consulted with various doctors at the time, including NIAID head Dr. Anthony Fauci, on how to best treat the illness. In fact, he was even able to mount a comeback to the Lakers in 1996, playing for the organization for one last season.
Does Magic Johnson's wife have HIV?
Thankfully, Magic did not transmit HIV to his wife, Cookie Johnson, and his children weren't born with the illness either. The star athlete said that telling her he had the disease was the most difficult thing he's ever had to do in his life. Magic went on to own and launch a series of his own businesses and became a staunch advocate for HIV awareness, work that he continues to do today.
The Apple TV Plus documentary They Call Me Magic covers the star's life, and you can watch it with a subscription to the service here.