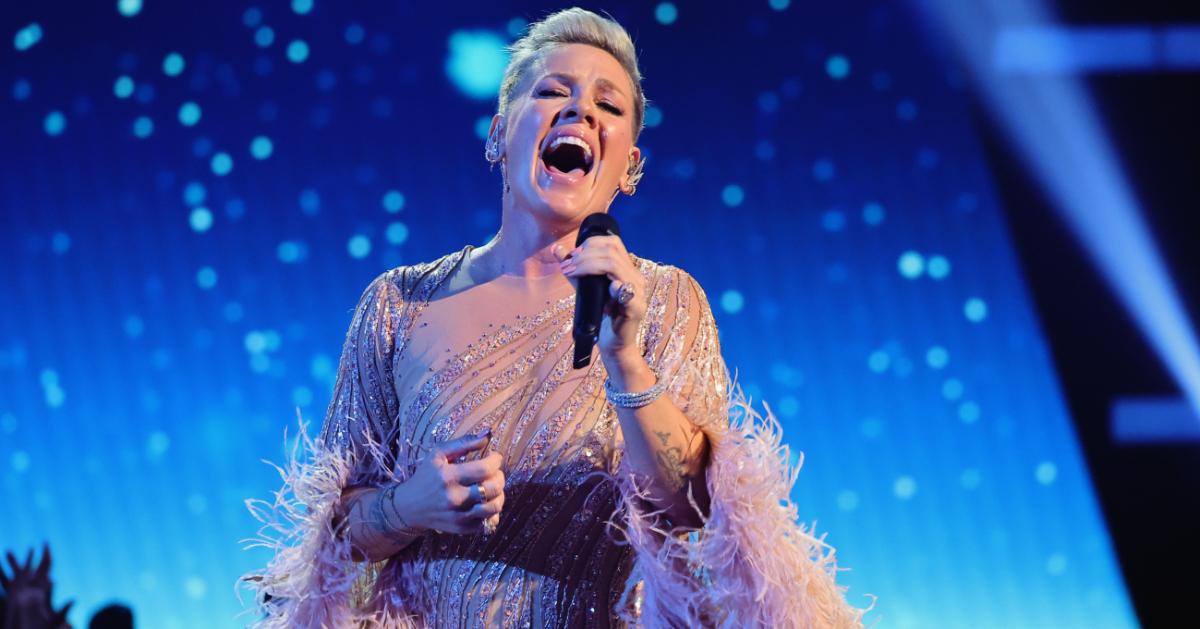 Pink's New Song "When I Get There" Is an Emotional Tribute to Her Late Father
It goes without saying that Pink season is in full swing. The world-renowned singer just released her album "TRUSTFALL" to critical acclaim and fan adoration alike. Filled with emotional, fun, and catchy tunes that would make anyone want to sing their heart out, "TRUSTFALL" is Pink at her, well, Pink-est.
Article continues below advertisement
The album leads off with a particularly moving track titled "When I Get There," which serves as an homage to her late father. With that being said, how did Pink's dad die? Furthermore, how did she honor him through the lyrics of "When I Get There" and its accompanying video? Keep reading to find out.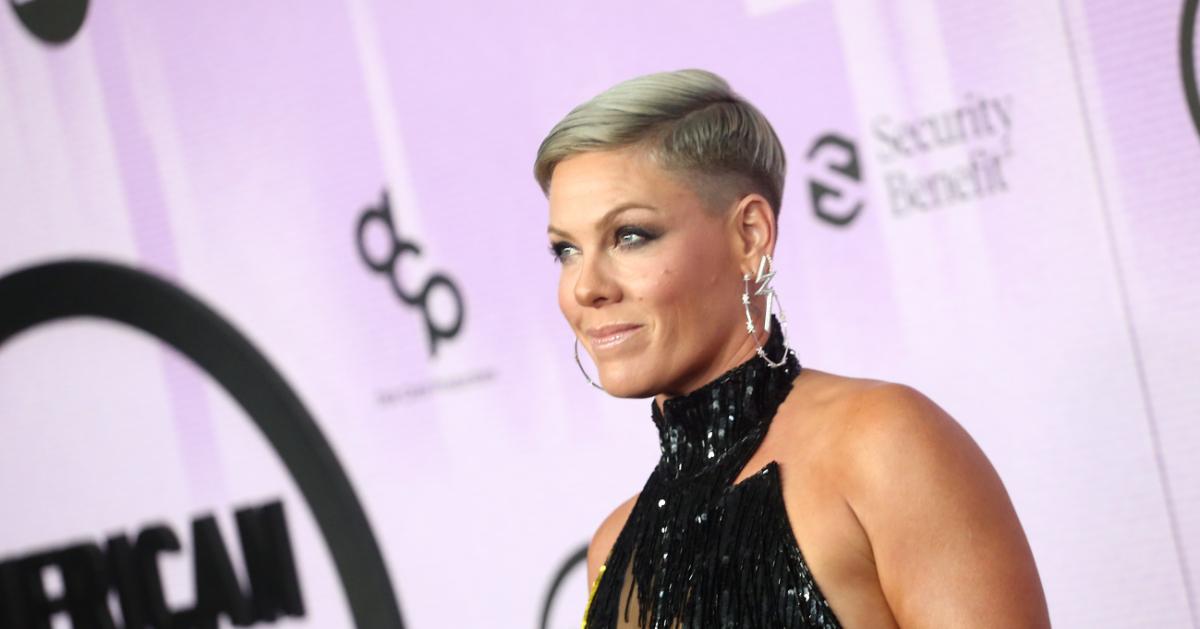 Article continues below advertisement
How did Pink's dad die?
When Pink's dad, Jim Moore, died back in 2021, the singer honored him with a post on Instagram that included photos of the duo dancing when she was a child and as an adult captioned "Til forever."
Jim's cause of death was never directly disclosed, but the singer posted in 2020: "He just finished his second round of chemo for prostate cancer, fell off a ladder and fractured his back," as well as "lost function in his legs."
The singer noted at the time that her dad was "scared and in pain sitting with the love of his life" but remained "Smiling. Cracking jokes. Making everyone else feel better."
Pink and her father enjoyed a profound relationship that extended throughout his entire life. In 2018, she gave some insight on Instagram into just how impactful he has been to her.
Article continues below advertisement
"He has been my person all of my life," she wrote at the time. "He has fought monsters in my closet, and monsters that posed as principals in school buildings, you name it. He has taken on the world for and with me, no questions asked. He made me feel important. He made me think I was worth loving. He taught me how to do it all myself. And when no one else was there, he told me to love myself."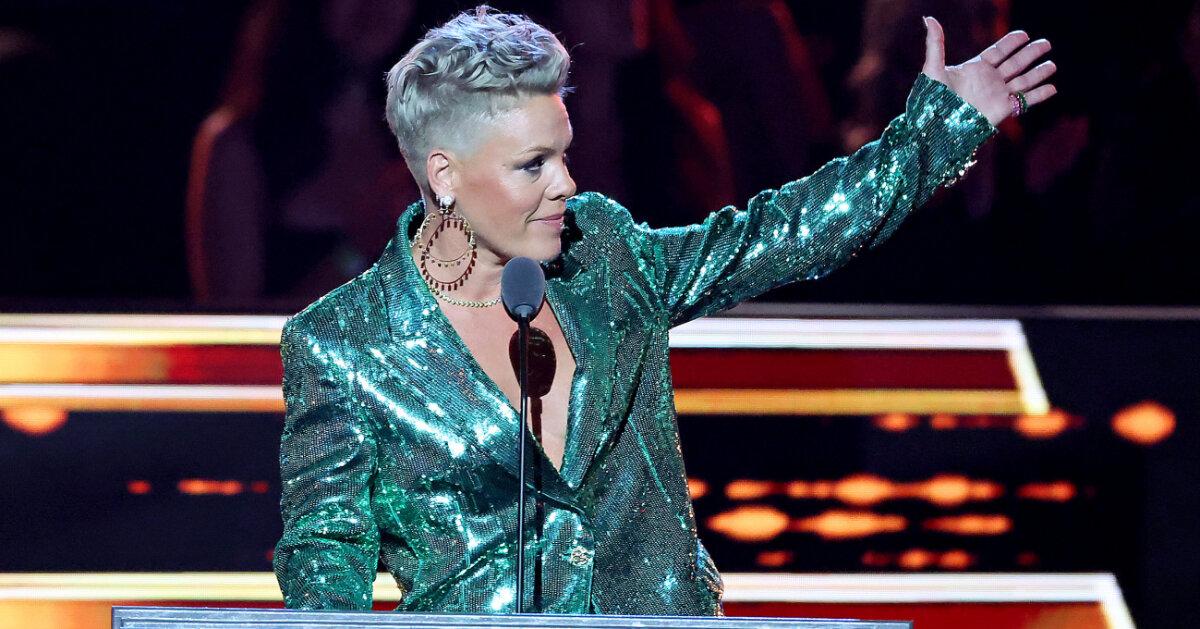 Article continues below advertisement
The lyrics of Pink's new song "When I Get There" serve as a message of love to her father.
Despite losing him in 2021, Pink's love for her father hasn't diminished one bit. In fact, the first song on her new album "TRUSTFALL" is dedicated entirely to him. Titled "When I Get There," Pink gave fans some insight into the track's emotional backstory on Instagram.
"Sometimes love leaves us too soon. On Valentine's Day- I cherish the love I have that I can touch- and the love I have in my heart for those who have gone on to the next adventure. This one's for you, Daddy Sir," she wrote alongside a clip of the song's music video, which features her father's voice, clips of them together from her childhood.
Article continues below advertisement
Indeed, through lines such as, "I think of you when I think about forever," as well as, "You were always first in line / So why would it be different for Heaven," Pink makes her profound love for her father known. She questions how he's doing in the afterlife, singing, "Іѕ thеrе а bаr uр thеrе whеrе уоu'vе gоt а fаvоrіtе сhаіr / Whеrе уоu ѕіt wіth frіеndѕ аnd tаlk аbоut thе wеаthеr / Іѕ thеrе а рlасе уоu gо tо wаtсh thе ѕunѕеt / Аnd, оh, іѕ thеrе а ѕоng уоu јuѕt саn't wаіt tо ѕhаrе."
All-in-all, Pink appears to long for a reunion with her father. She sings, "Yeah, I know you'll tell me when I get there," and "Will you save me a place with all those pearls of wisdom." The song serves as a powerful reminder of the toll that losing a parent takes on an individual and the ways in which we all naturally wish for one more chance to be around them.