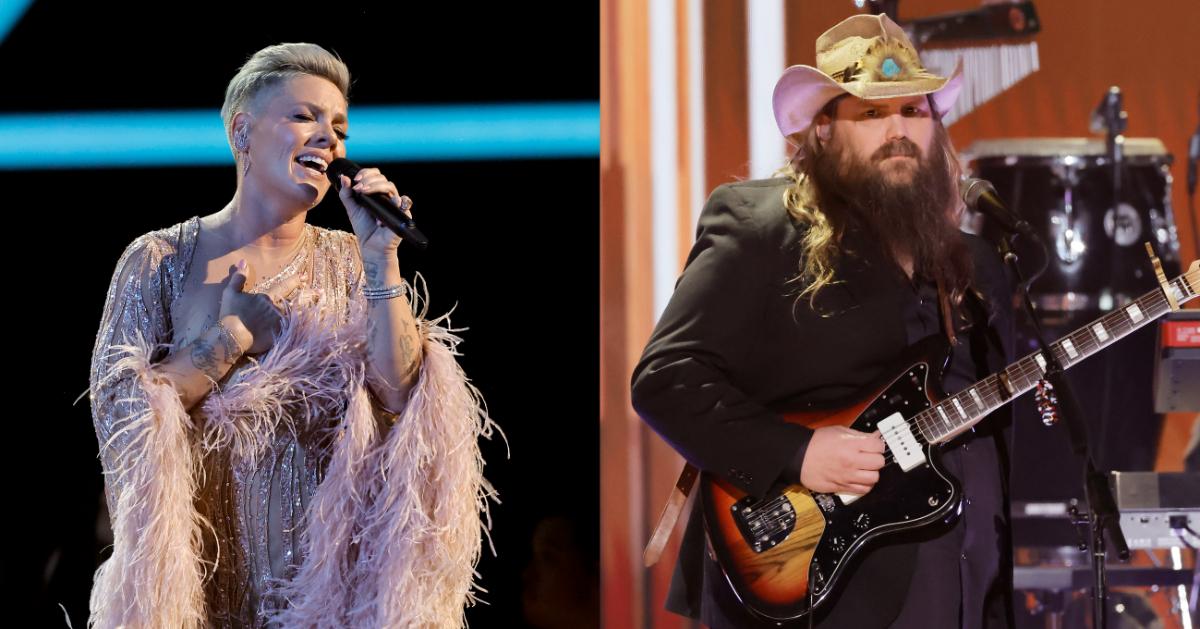 Pink and Chris Stapleton Have Teamed Up Again to Deliver "Just Say I'm Sorry"
It's a good day to be a Pink fan. The world-renowned singer just released her new album "TRUSTFALL" and it's already receiving rave reviews from critics and fans alike. For the project, Pink tapped three specific collaborators who all appear on its tracklist: The Lumineers, First Aid Kit, and Chris Stapleton.
Article continues below advertisement
Like Pink, Chris has also enjoyed a successful run in music. From continuing his reign as one of the biggest country stars to performing the National Anthem at the 2023 Super Bowl, it's clear that Chris' star power is only growing. With that being said, what do we know about Chris and Pink's relationship? Furthermore, what is the meaning of their new song, "Just Say I'm Sorry"? Keep reading to find out.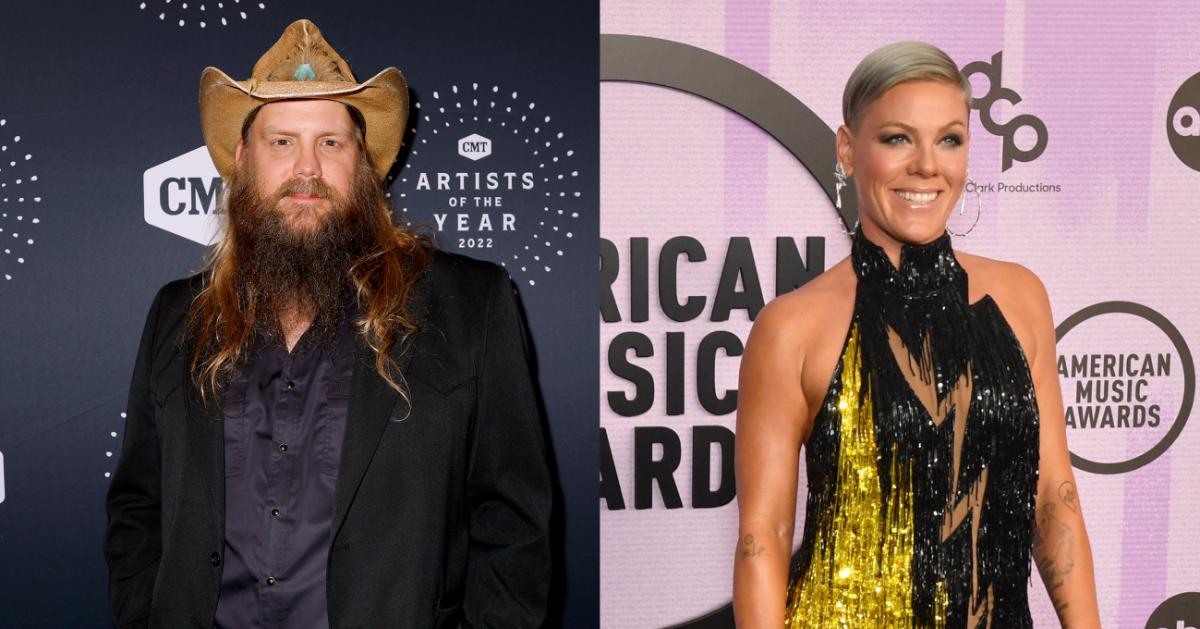 Article continues below advertisement
What do we know about Pink and Chris Stapleton's relationship?
After proving not once, but twice that their voices are pretty much meant to be together, it's clear why Pink and Chris have a solid musical relationship. Things are far from romantic as both stars are already married to other partners, but it's clear that they have chemistry in the studio, evident from the minute they released their first hit duet: "Love Me Anyway."
The collaboration is emotional, to say the very least. "Love Me Anyway" sees Pink questioning her lover's commitment to their romance. Chris provides backup vocals and the song was written by Pink as well as Tom Douglas and Allen Shamblin. Chris did not participate in the writing of the lyrics.
As for the extent of their friendship, Pink and Chris have left that up to interpretation as neither singer has spoken much about the other during past interviews.
Article continues below advertisement
What is the meaning of Pink and Chris Stapleton's new song "Just Say I'm Sorry"?
If fans loved the duo's 2019 collaboration, Pink fans will be overjoyed to learn that she and Chris teamed up yet again as a part of her new album "TRUSTFALL" with a song titled "Just Say I'm Sorry." If listeners thought their first track was emotional, "Just Say I'm Sorry" packs an equally powerful punch.
Article continues below advertisement
On the moving collaboration, Pink and Chris trade singing lines back and forth about the struggles of arguing in a relationship and one's willingness (or lack of) to apologize for their wrongdoings.
This message is clear as day when Pink sings lines such as "Just say, 'I'm sorry' / It's not the hardest thing to do / Just say you're wrong sometimes / And I'll believe you 'cause I love you."
Chris echoes a similar sentiment in his verse, singing, "Everybody wants to be the one who's right / Everybody wants the last word to end the fight / Everyday is a new day, with a chance to choose / Sometimes a way to win is to say you lose."
Before harmonizing with Chris to close out the song, Pink retorts with, "Love's a gamble and the stakes are high / And all that's on the table is a bad goodbye / You say you'd die for me, so I don't know why / You can't pull a trigger and kill your pride."