Chris Stapleton's Wife Morgane Is His Partner in Life and Music
Chris Stapleton won eight Grammy awards with the help of his wife. Who is she? She sings backup and was instrumental in creating his debut album.
If anyone knows how to write a love song, it's country superstar Chris Stapleton — and we can guarantee that his wife, Morgane, is his inspiration.
Chris has been married to Morgane Stapleton, who is also an accomplished songwriter, since 2007, and the couple has five children together.
Article continues below advertisement
In fact, chances are if you have seen Chris perform live or on television, Morgane has been right there beside him.
Partners on and off the stage, Chris and Morgane have opened up about their relationship in the past and shared some solid marriage advice.
Chris Stapleton and his wife met in Nashville in 2001.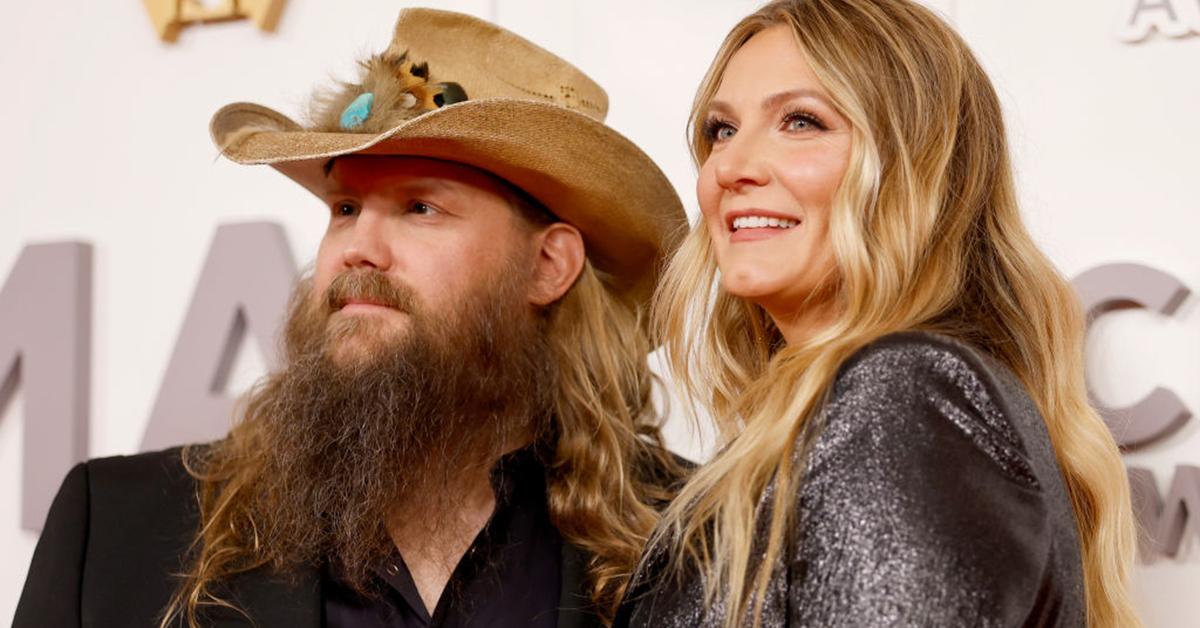 At the time, Chris was just an aspiring musician when he moved to Nashville in 2001 to work at the Sea Gayle Music publishing house as a songwriter.
It was also where the "Tennessee Whiskey" singer would meet his future wife, who also worked at the publishing house — and had a crush on him.
"We'd hear the jingle of his keys as he walked down the hall, and we knew he was coming to play us whatever new song he'd written," she told The Washington Post in 2015.
Article continues below advertisement
The two started dating in 2003 when Chris asked her out on a date to write a song with him.
She admitted that they didn't get much work done that night, but it clearly went well, as they have been together (professionally and personally) ever since.
Article continues below advertisement
The couple would officially tie the knot in 2007, with rings engraved with the words, "You Are My Sunshine."
"We're married so we hold each other accountable," he told The New York Times. "We can lift each other up on bad nights, kind of give each other a wink when we screw up or do something funny."
Chris and Morgane have five kids together.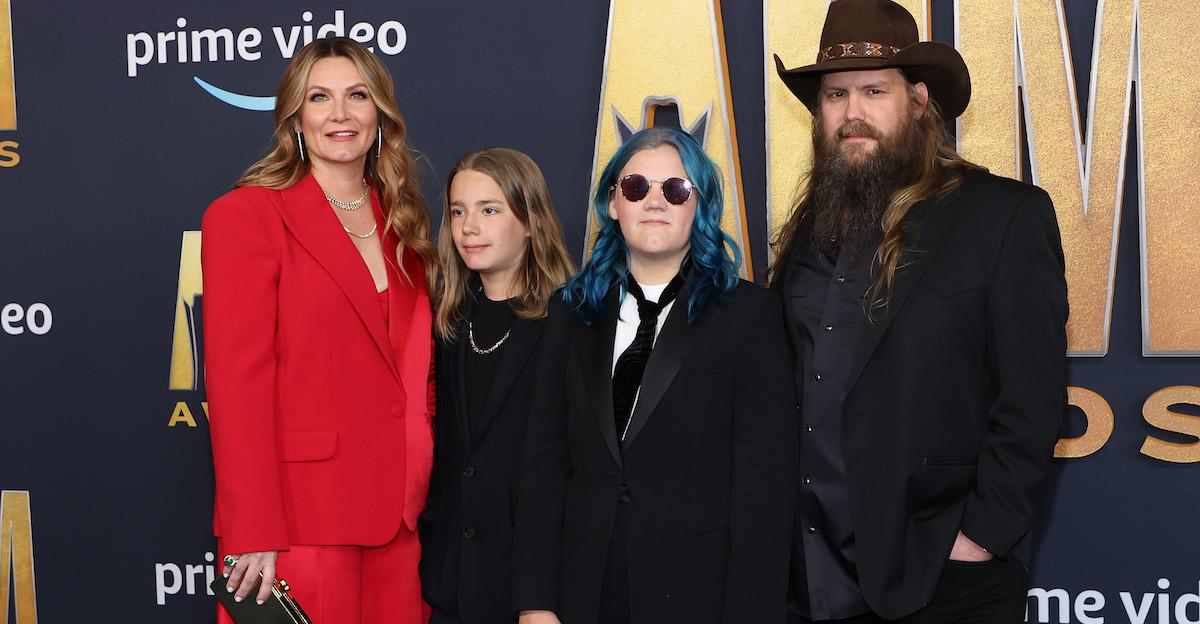 In 2019, Chris and Morgane, who has written songs for singers such as Carrie Underwood and Lee Ann Womack, welcomed their fifth child into the world, a baby boy, whose name has not been publicly shared.
The couple is also parents to their son Wayland, daughter Ada, and twin boys Macon and Samuel. However, Chris and Morgane make an effort to keep their children out of the spotlight.
Article continues below advertisement
"I signed up for this," he said according to The Boot. "My children did not. I am a very private person, and in that respect, I keep my children out of it. They're children, and they deserve the chance to be children."
He continued, "My wife comes out [in the public eye], and she's an adult, so she can choose to do that. My children did not make that choice."
In 2022, they celebrated their 15th wedding anniversary, and Chris celebrated with a sweet message on Instagram, writing, "15 years. I love you more today than I ever have. Happy anniversary, Morgane!"