Actor Val Kilmer Is Opening up About His Throat Cancer in a New Documentary
Actor Val Kilmer was diagnosed with throat cancer years ago, but fans want to know how he got it and if smoking contributed. Here's what we know.
Anyone who's head of the name Val Kilmer probably recognizes the actor from his appearances in movies like Top Gun, Batman Forever, and Real Genius. As time has gone on, he's taken a step back from the spotlight. Every so often he'll do an interview to promote a new project, like his memoir I'm Your Huckleberry and his upcoming documentary.
Article continues below advertisement
But one struggle Val has been dealing with for years is his throat cancer. Even though he says he no longer has cancer, the effects will last him the rest of his life. Now, his voice is a lot different than fans may remember, and he has to eat through a tube that's directly connected to his stomach. But a lot of people are wondering how he got throat cancer in the first place.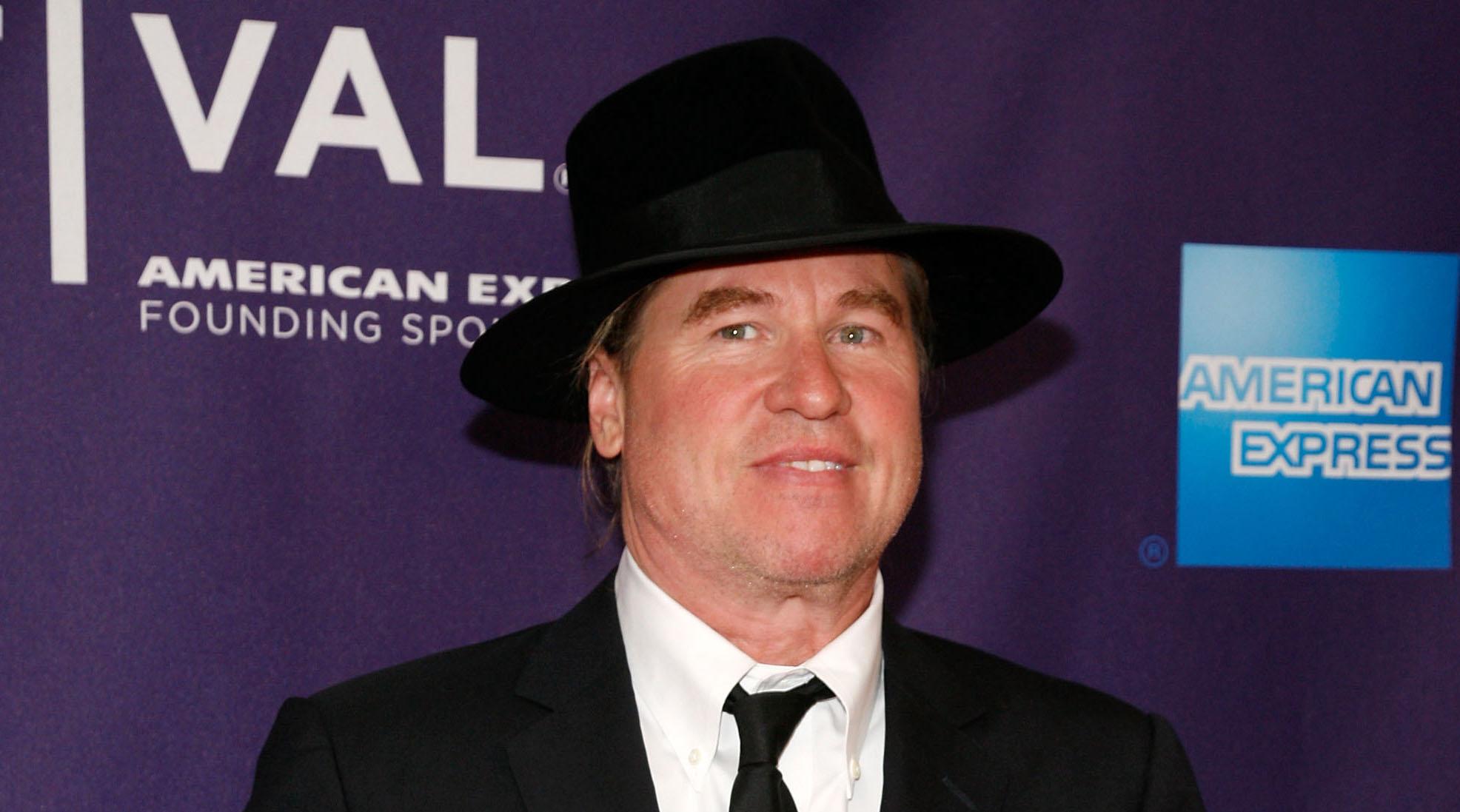 Article continues below advertisement
How did Val Kilmer get throat cancer?
According to Newsweek, Val was diagnosed with throat cancer in 2014 and then when public with the news years later in 2017. While promoting the movie Cinema Twain during a Reddit AMA session, it was brought up that the year prior, fellow actor Michael Douglas said Val had oral cancer. But Val denied this at the time.
Val had a tracheotomy years ago and says that he's cancer-free now. Although he did tell Good Morning America that he misses having a voice and not laughing like a pirate. Other than that, he says he's healthier now. "I feel a lot better than I sound," he said. "I feel wonderful."
Article continues below advertisement
A number of different factors can cause cancer, and there's no one cause for it. Val hasn't said how exactly he got throat cancer, but he did have one particular bad habit growing up that may have contributed to it.
Did Val Kilmer smoke?
According to The Daily Mail, Val started smoking at a really young age. At 8 years old, he would take his uncle's cigarettes and sneak away to a treehouse to smoke them. Now, it's something he regrets doing.
Article continues below advertisement
We may have to wait for Val's documentary to be released before we know more about his journey with cancer. Simply titled Val, the Amazon Studios production will be released in theaters on July 23.
It features dozens of home movies from the actor. The trailer shows footage from all eras of his life and touches on his battle with throat cancer and how it's affected his life. He's had an incredible career and his work is loved and respected by so many. This documentary is sure to be a touching portrait of one of the best actors of our time.