How Did Zach and Tori Roloff Meet? Their Love Story Is Seriously the Sweetest
The 'Little People, Big World' stars are married with two kids these days, but fans want to know: How did Zach and Tori Roloff first meet?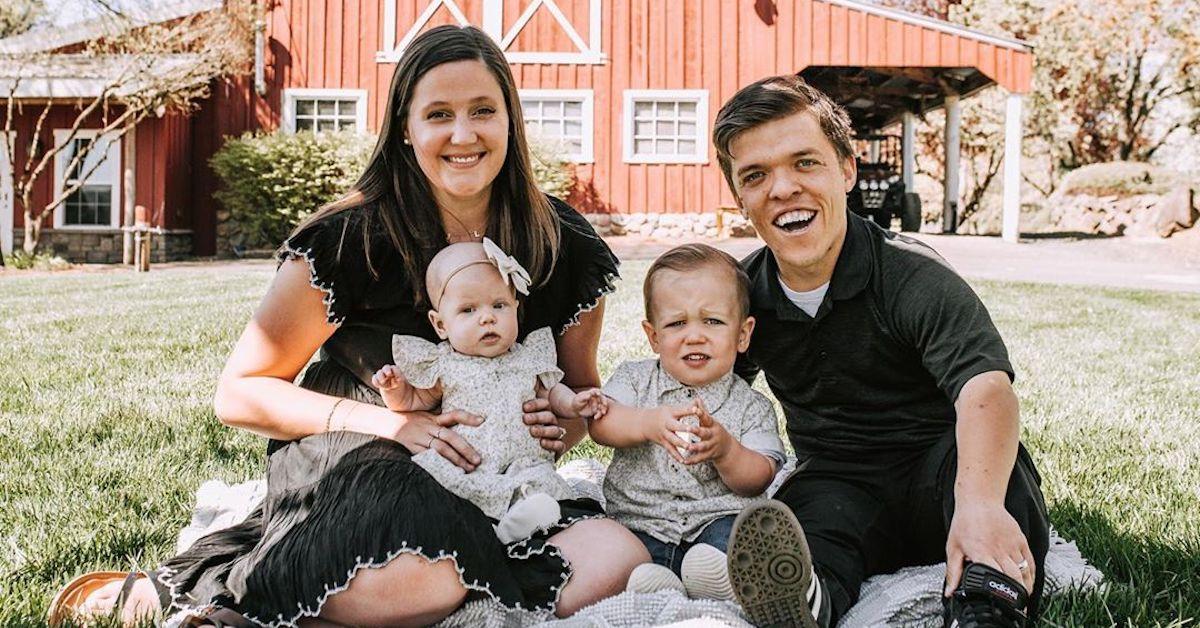 If you've been following Little People, Big World since the beginning, then you've practically watched Amy and Matt Roloff's four children grow up on-screen. Zach Roloff is the last of their kids to still play a major role on the TLC series — and these days, he's married with two young children of his own.
Article continues below advertisement
Considering it's been nearly 10 years since Zach and Tori first met, viewers' memories might be a tad rusty when it comes to the details surrounding the beginning of their love story. So let's take a closer look at Zach and Tori's initial meeting — along with how they first realized their mutual attraction. Because it's seriously the sweetest.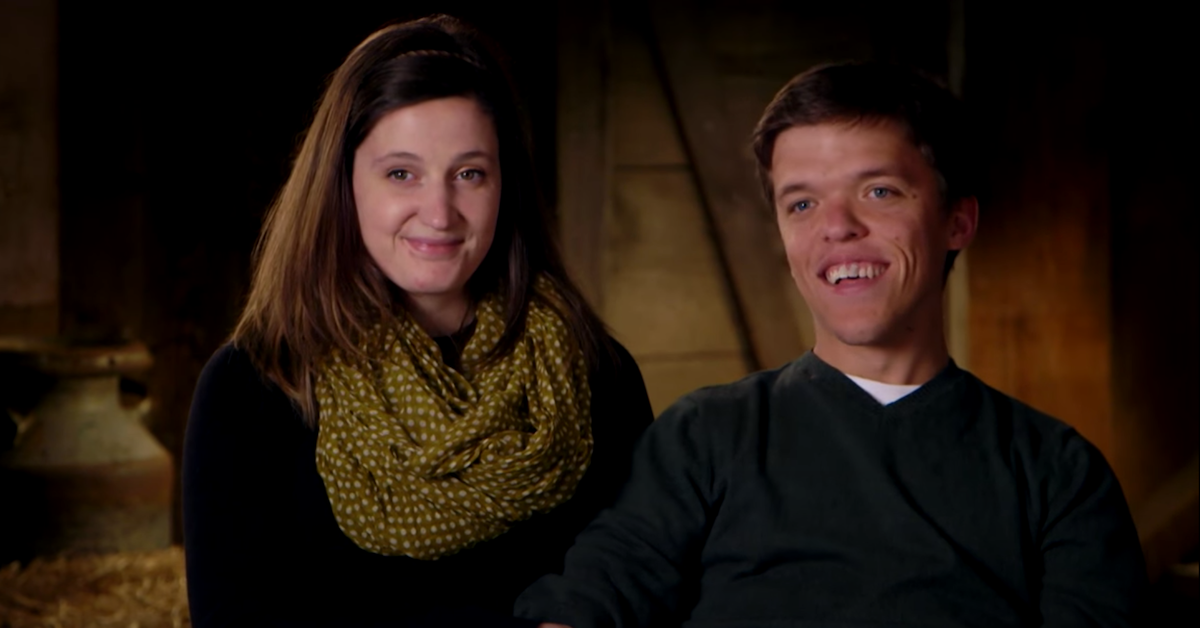 Article continues below advertisement
How did Zach and Tori Roloff meet?
Although Zach and Tori weren't Instagram official until 2012, they actually started dating back in 2010. Tori started working for the Roloff family farm — which is located near Hillsboro, Colo. — during the 2010 pumpkin season when she and Zach first met. At that point, Zach had "never really dated before," or so he told People in 2017.
Article continues below advertisement
It was actually one of Tori's coworkers who told her that Zach was crushing hard for her, but that Zach didn't think he had a chance. Except, it turned out Tori liked Zach, too. "Tori brought me out of my shell and made me more social," Zach told the publication. "She gave me confidence."
"Our first date lasted five hours, and we've been together ever since," Tori told People.
Awww!
Article continues below advertisement
Zach and Tori dated for three years before tying the knot.
It was in April 2014 when Zach proposed to Tori at the place where they first met — the Roloff family farm.
"It happened after a long day of work. It was my turn to drive out to the farm, but of course, I was being difficult and wanted to stay home to just chill but Zach was insistent that I come. So I got dressed and headed out the door," Tori told The Knot's "How They Asked."
"As we approached the fire pit, I realized something was different. Zach kept telling me that Jeremy really wanted to move the campsite across the road because the view was better and he wanted my opinion," Tori continued.
Article continues below advertisement
"When I got there I realized it was super weird that Jer would put a platform and perfectly placed firewood all around just to get a 'feel' for the new camp spot. He would have just done it. It was at that moment that Zach stepped up on the platform and asked me to join. He got down on one knee and asked me to be his wife."
Article continues below advertisement
Zach and Tori are now married with two children — who both are both little people like Zach.
The lovebirds ended up tying the knot in July 2015 at the Roloff family farm.
In May 2017, their son Jackson Kyle was born — and in November 2019, they welcomed a baby girl named Lilah Ray. The Little People, Big World stars have since revealed that both of their children have achondroplasia, the same form of dwarfism that Zach has.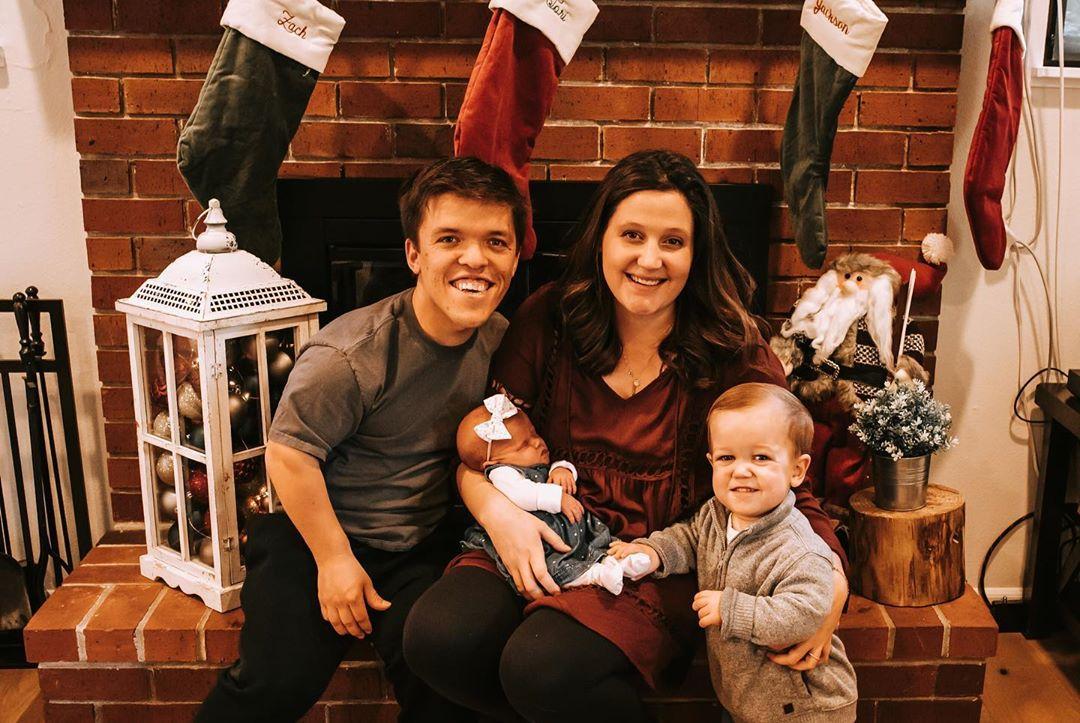 Based on the couple's remarks during a recent interview, it looks like there could definitely be more Roloff babies from Zach's branch of the family in the future. "Originally I was like, 'Two kids is my max,'" Tori told People in April. "But I can definitely see us having more."
"I could do three or four!" Zach added.
So who knows? Maybe they'll be another pregnancy announcement coming from Zach and Tori within the next year or so.
Watch Little People, Big World Tuesdays at 9 p.m. (ET) on TLC.