The 'Fuller House' Series Finale Included a Triple Wedding and a Few Familiar Faces
How does 'Fuller House' end? The final season of the reboot of the hit comedy 'Full House' dropped on Netflix on June 2. How the Tanners said goodbye.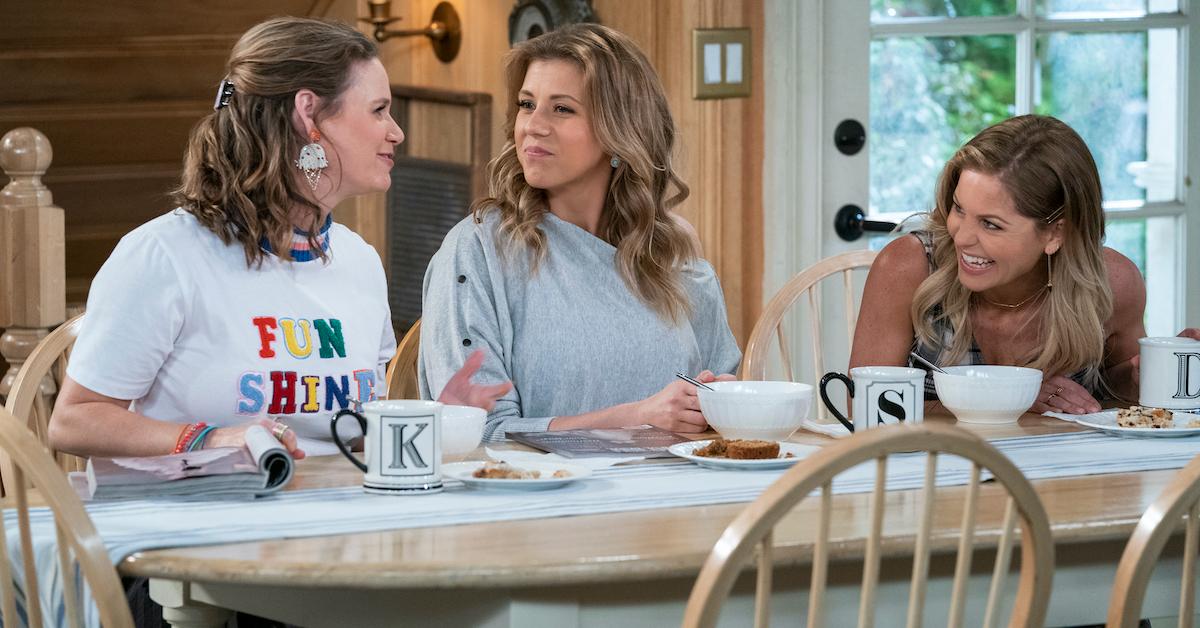 With a family lesson taught every episode, a multitude of dad jokes, and lots of hairspray (mainly for star John Stamos), Full House was a quintessential feel-good show in the late '80s and early '90s. The comedy ended in 1995, but reruns made Full House accessible to new audiences.
After a few years of rumors, which began when some of the cast reunited on The Tonight Show with Jimmy Fallon in 2014, a reboot entitled Fuller House was announced.
Article continues below advertisement
The entire cast (except for the Olsen Twins, who played Michelle Tanner) reprised their roles in the Netflix revival.
The fifth and final season of the reboot concluded on June 2, and with the triple wedding of Kimmy Gibbler (Andrea Barber), D.J. Tanner (Candace Cameron Bure), and Stephanie Tanner (Jodie Sweetin), to plan, there was a lot that the finale needed to accomplish.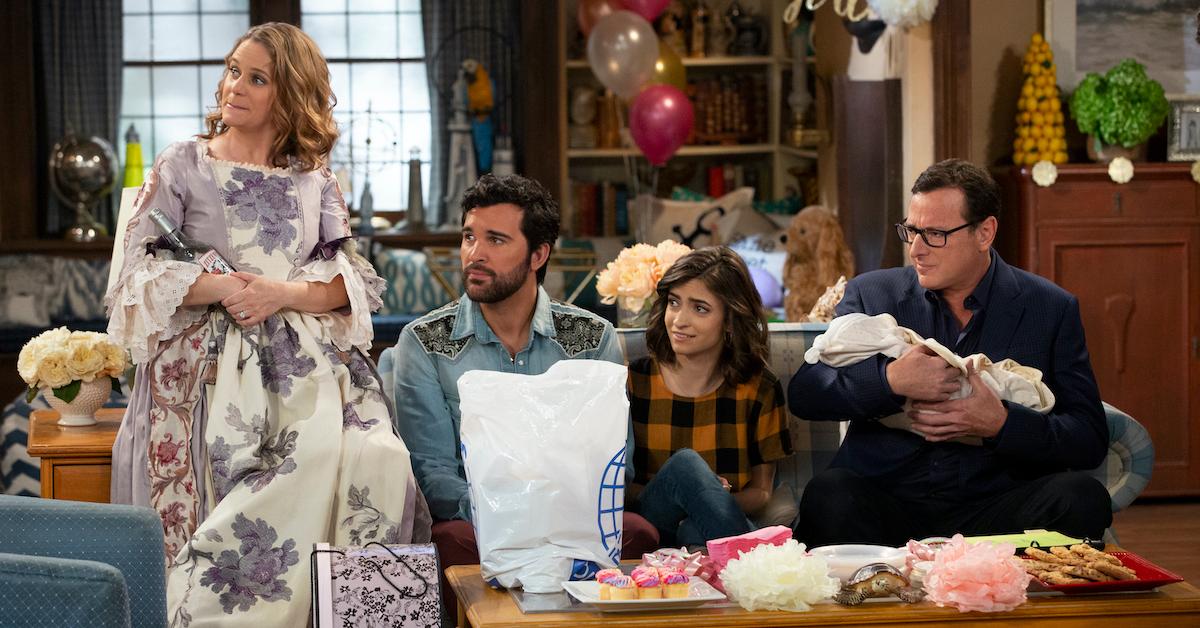 Article continues below advertisement
How does Fuller House end? Unsurprisingly, the heartwarming family series had a finale that would satisfy both fans of the original series and those who exclusively tuned in to the reboot.
How does 'Fuller House' end?
The main storyline of the second part of Season 5 is that Stephanie, D.J., and Kimmy are planning a triple wedding to their fiancés Jimmy (Adam Hagenbuch), Steve (Scott Weinger), and Fernando (Juan Pablo Di Pace), respectively.
Bachelor/bachelorette parties, an epic rehearsal dinner, and picking out decor serve as plot points throughout the final nine episodes, which all lead perfectly into the series finale wedding.
Article continues below advertisement
Unlike previous seasons, the orignal adults from Full House have a more regular role in the final season. Danny (Bob Saget), Uncle Jesse (John Stamos), and Joey (Dave Coulier) are in San Francisco for a fair amount of the wedding planning process, and Aunt Becky's (Lori Loughlin) absence is explained by her spending time with her mother in Nebraska.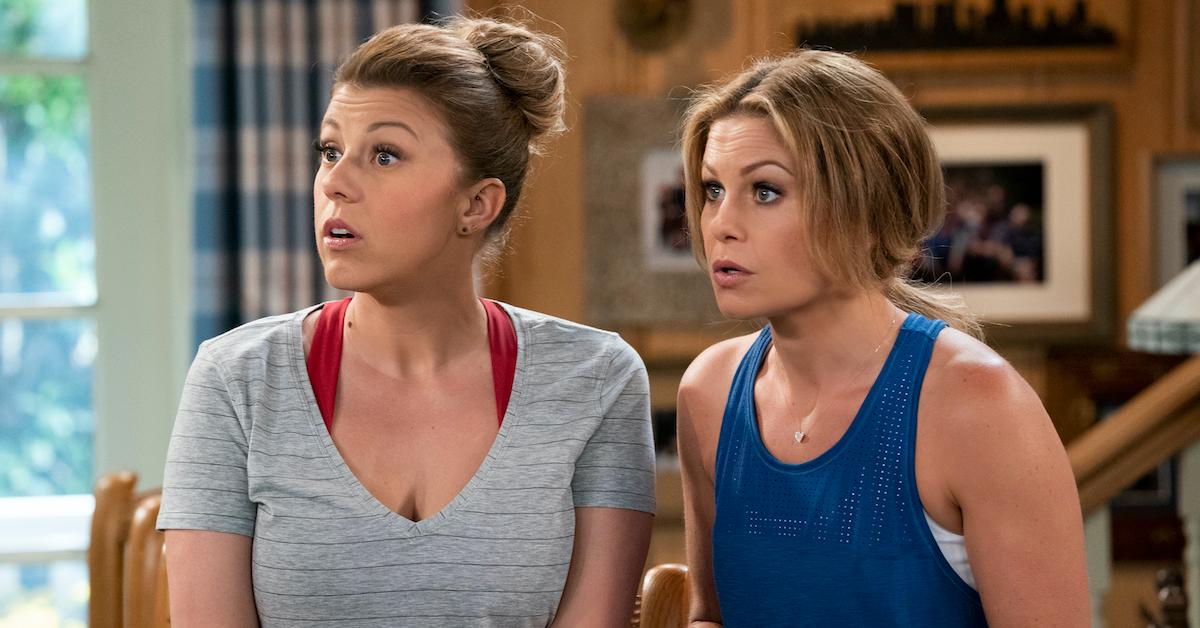 Article continues below advertisement
On the day of the wedding, D.J., Stephanie, and Kimmy discover that their wedding venue property has been seized, and they assume that their wedding is cursed. Naturally, they then decide to get married at their house.
Shortly before the ceremony began, several characters from the original show made cameos. Michelle's childhood friend, Derek Boyd (Blake McIver Ewing), also showed up as a potential officiant for the wedding. Danny's ex Vicky Larson (Gail Edwards) attended the wedding because she always loved his kids.
In homage to the first season of Fuller House, New Kids on the Block member Joey McIntyre got the gig to be the officiant.
Article continues below advertisement
The three couples get married together as their loved ones look on. Kimmy shares her first dance with Joey, while Stephanie and Uncle Jesse dance, and D.J. and Danny do too.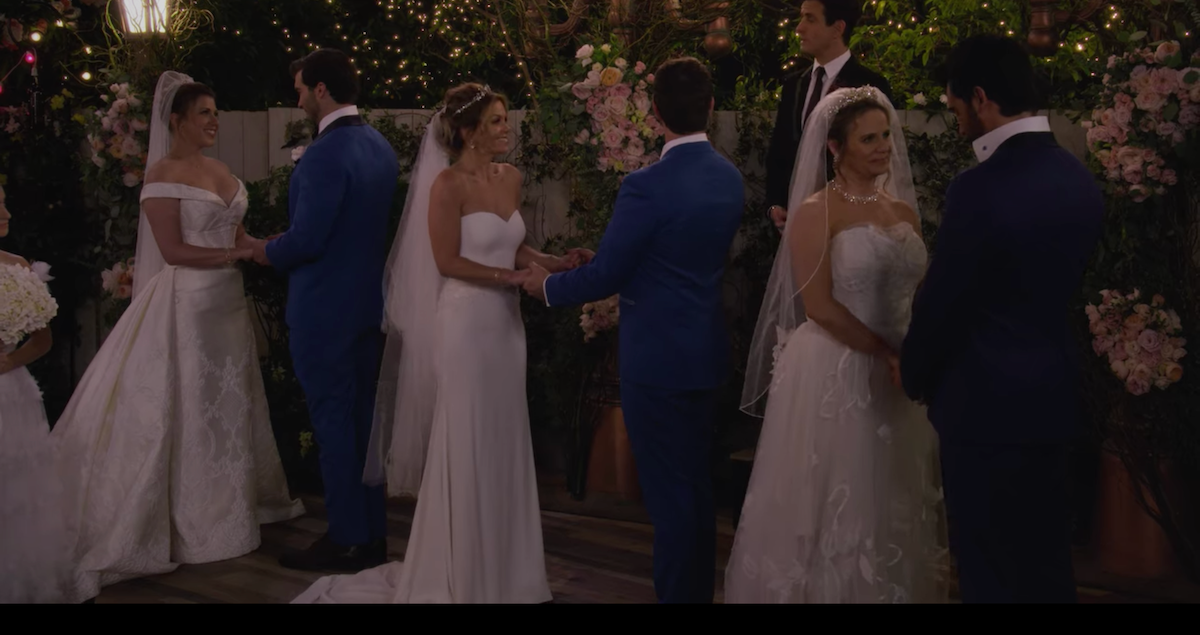 Article continues below advertisement
There's a pregnancy reveal in the final moments of 'Fuller House.'
Shortly after the three couples swap "I Dos," Stephanie, Jimmy and their daughter, Danielle move out, as do Kimmy, Fernando, and Ramona.
After D.J. closes the front door and sheds some tears, Stephanie and Kimmy come back and say that they actually want to stay with D.J. in her home. Stephanie also reveals that she's pregnant, despite not thinking that she could have kids naturally before.
Fuller House ends with all of the characters returning to the house and sharing a series of hugs.
All five seasons of Fuller House are available to stream on Netflix.