How Much Money Did Lori Loughlin Lose After the College Admissions Scandal?
What is Lori Loughlin's net worth in 2020? The 'Full House' actress lost multiple endorsements and acting roles after the college admissions scandal.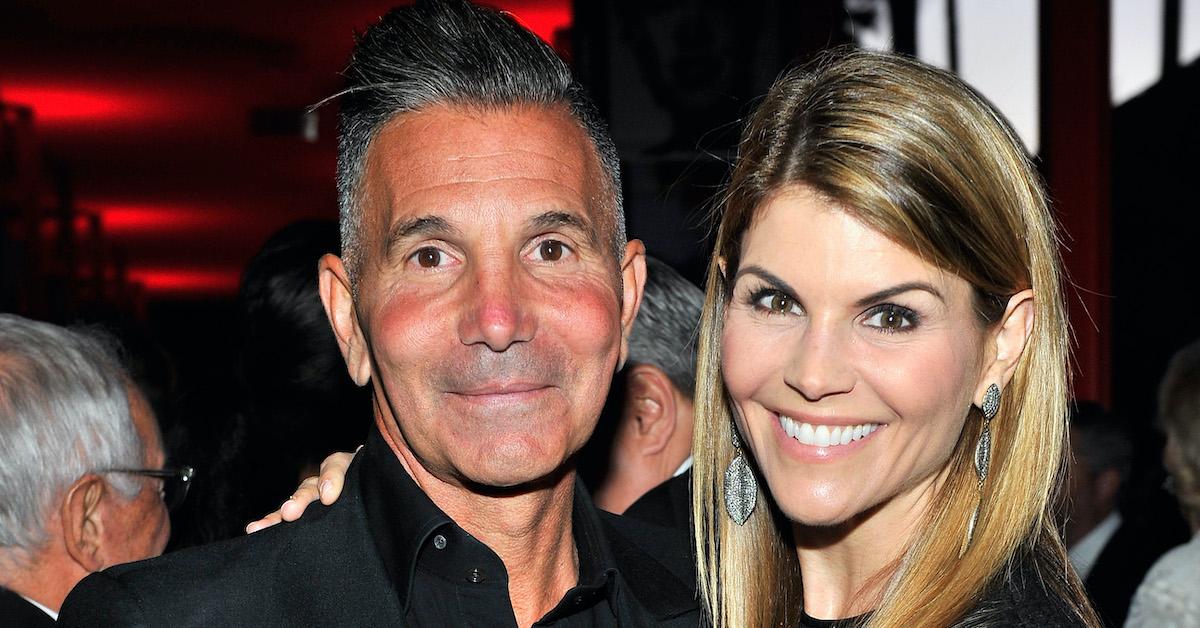 In March of 2019, dozens of people were charged in relation to paying off bribes to Rick Singer to get their children into top American universities in Operation Varsity Blues. Two of the more high-profile people charged were Desperate Housewives actress Felicity Huffman and When Calls the Heart star Lori Loughlin.
Article continues below advertisement
It was later revealed that Loughlin and husband Mossimo Giannulli had allegedly gotten their daughters, Olivia Jade and Bella Giannulli, into the University of Southern California by paying $500,000 each and having the girls pose as crew recruits. Their role in the scandal won a lot of attention, partly because of Olivia Jade's YouTube career and sponsorships with top makeup brands.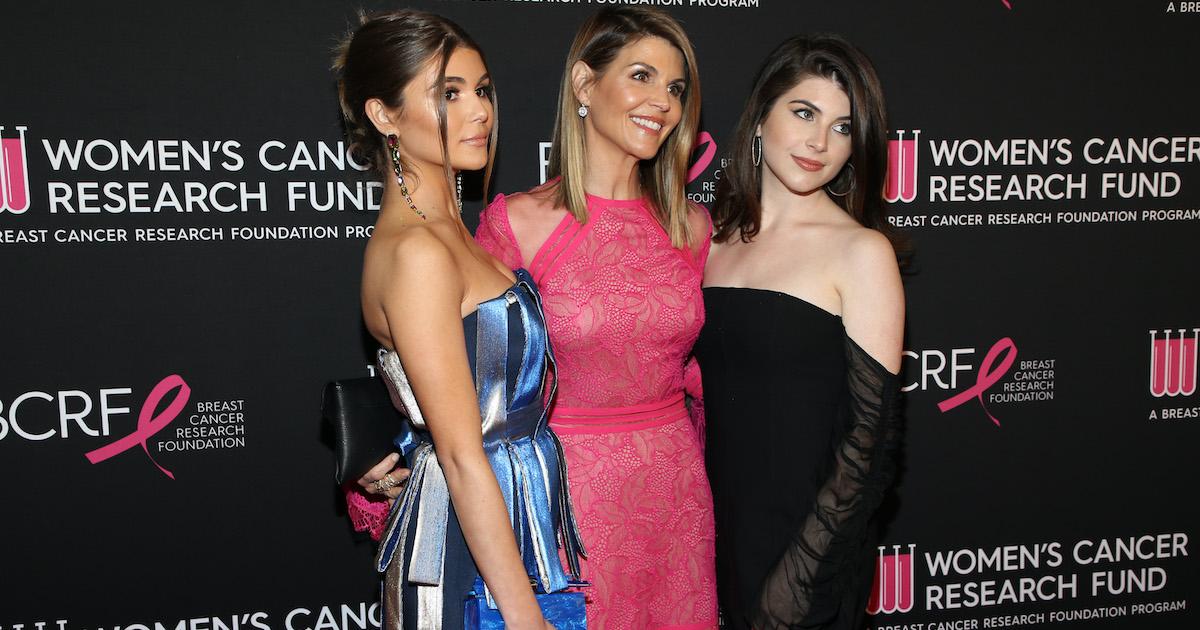 Article continues below advertisement
While Huffman pleaded guilty in April of 2019, Giannulli and Loughlin were set to go to trial, much to the surprise of the public. It was later reported that the couple didn't understand the error in their ways, but it was announced that the two had taken a plea deal in May of 2020.
In the reported plea deal, Loughlin will serve two months in prison and she'll pay a $150,000 fine, while Giannulli will serve five months, and he'll be fined $250,000.
Loughlin's reputation was certainly marred by the college admissions scandal — she lost jobs, endorsement deals, and more because of her part in it.
What is Lori Loughlin's net worth in 2020? Read on for the update in her net worth, and to find out what she and Giannulli lost after their alleged bribe went public.
Article continues below advertisement
What is Lori Loughlin's net worth in 2020?
The 55-year-old actress had roles on two TV shows and a steady Hallmark movie career at the time when Operation Varsity Blues broke. When her alleged role in the scandal was revealed, she was let go from the Netflix series Fuller House (which she only sporadically appeared on), and the Hallmark series When Calls the Heart. She last appeared on both of these series in 2018.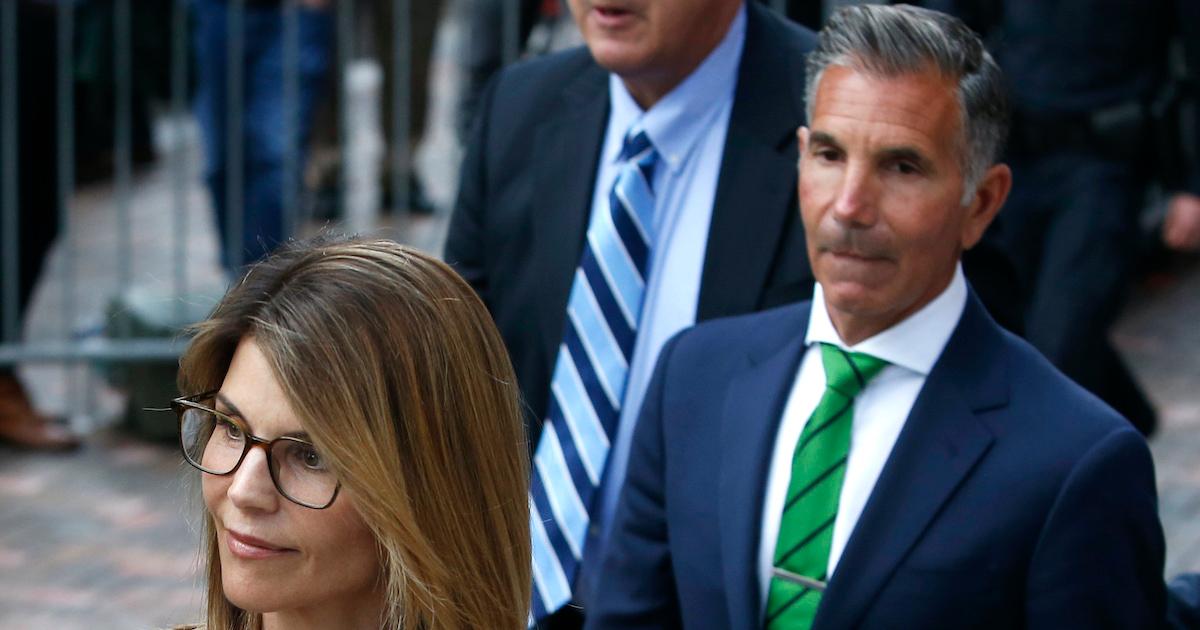 Article continues below advertisement
The Full House actress also did a campaign with daughter Olivia Jade for HP in 2017, but the company removed the ads after the scandal broke, and cut ties with the mother-daughter duo.
Per Forbes and Metro, Loughlin had an estimated net worth of $8 million in 2019, which was months after her last TV appearance.
Loughlin has not yet done any interviews or told her side of the story, so it's fair to assume that her income has seen a sharp drop since she was reprising her role as Aunt Becky.
What is Mossimo Giannulli's net worth in 2020?
As the fashion designer behind the uber-successful kids / teen brand named after himself, Giannulli was reported to have a net worth of $80 million in 2019. He sold his interest in the Mossimo line to Iconix Brand Group in 2000, and the brand was most notably carried in Target. The Mossimo line of clothing is no longer sold there.
After Loughlin and Giannulli were arrested in 2019, they did each have to pay a $1 million bail. It's unclear yet how much the scandal has affected Giannulli's net worth.
Article continues below advertisement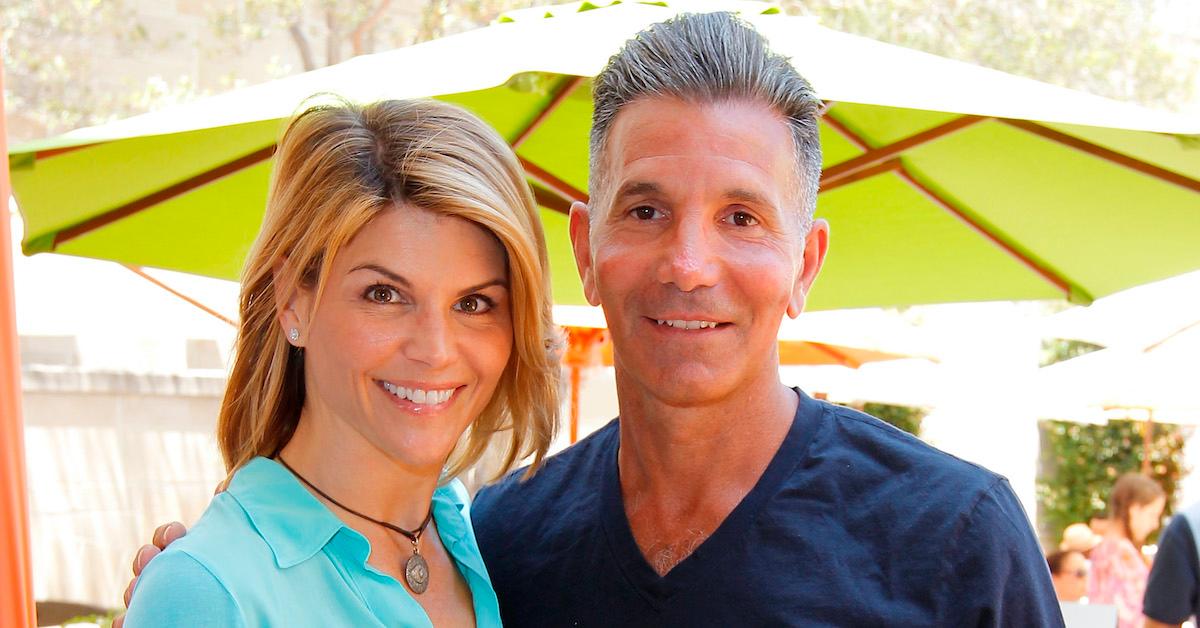 One of Loughlin and Giannulli's biggest assets is their Bel Air mansion, which they put on the market in January of 2020 for $28,650,000. An inside source told TMZ that the couple's interest in selling the home was not related to the admissions scandal. They originally purchased the mansion in 2015 for $13.9, and they first tried to sell it in 2017.
Now, it looks like the couple might be trading in their luxury digs for a short stint behind bars.