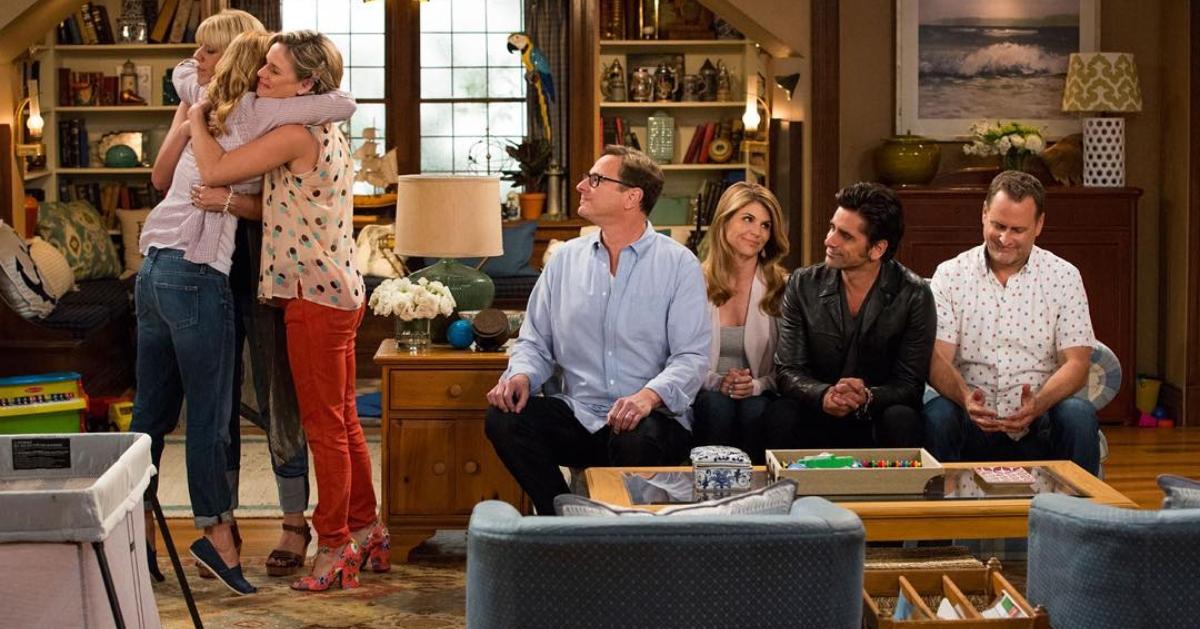 Here's How 'Fuller House' Handled Lori Loughlin's Exit
It's been nearly seven months since the news of Varsity Blues — the college bribery and exam cheating scandal — broke and Lori Loughlin and her husband, Mossimo Giannulli, were charged with bribery and money laundering.
Article continues below advertisement
So, how did Fuller House write out Aunt Becky? Because Lori was fired between Seasons 4 and 5, viewers are wondering if her absence will be mentioned at all on the final season of the reboot.
We have the details on how her character was handled, and if she'll return for the final episode.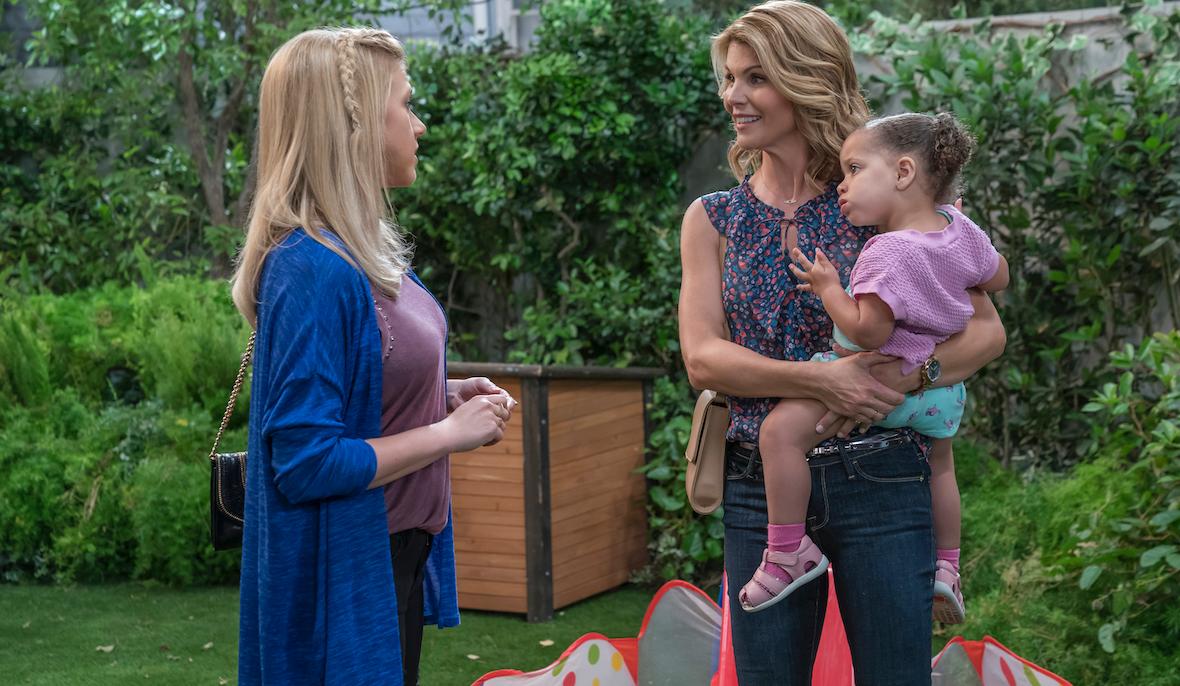 Article continues below advertisement
How did Fuller House write out Aunt Becky?
Though Aunt Becky and Uncle Jesse (John Stamos) were staples on the original Full House, their characters only appeared sporadically on the first four seasons of Fuller House.
Uncle Jesse's first and only appearance in Season 5 of Fuller House was in the ninth episode (which was the last one released until the second half of the season comes out in 2020).
Uncle Jesse and Joey (Dave Coulier) made their Season 5 cameo during a milestone moment for D.J. at nearly the very end of the episode. Aunt Becky wasn't mentioned, nor was her absence explained.
Joey's wife also wasn't present for the scene, which may have been done purposely to make it seem less strange that Becky wasn't there.
Article continues below advertisement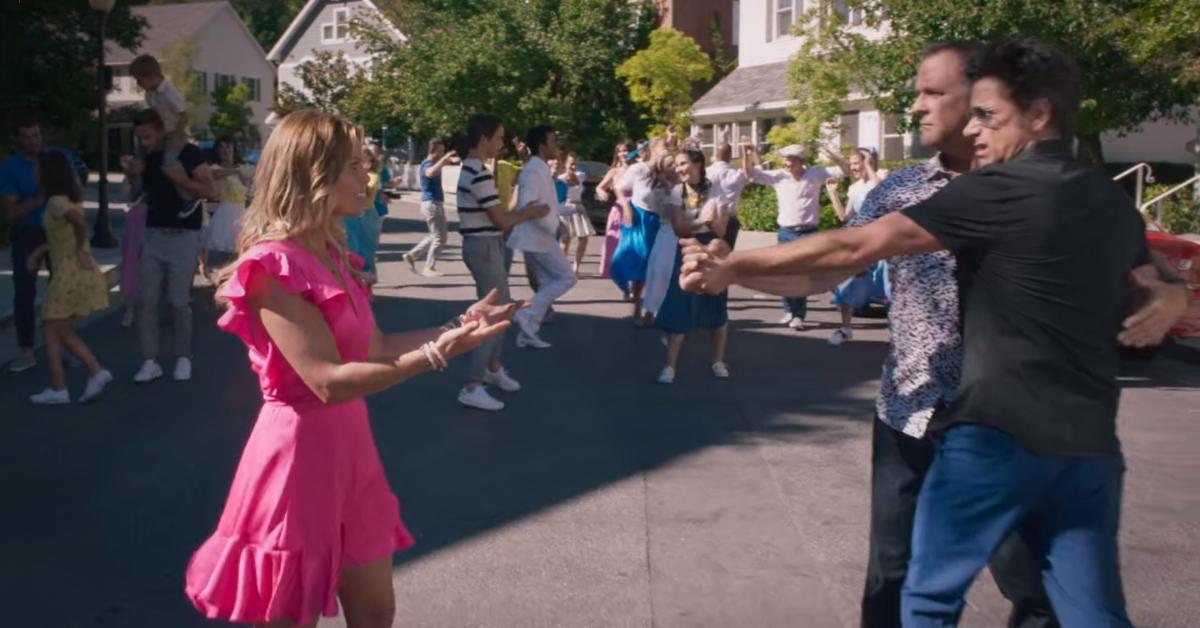 What else can you expect from Fuller House Season 5? Warning: spoilers ahead!
The first half of Season 5 is definitely trying to wrap the series' major plot points up with one big, cheery bow. From deciding what Stephanie's new baby girl will be named to Steve and D.J. hoping to make things official, Aunt Becky's absence was a small issue for the show.
Article continues below advertisement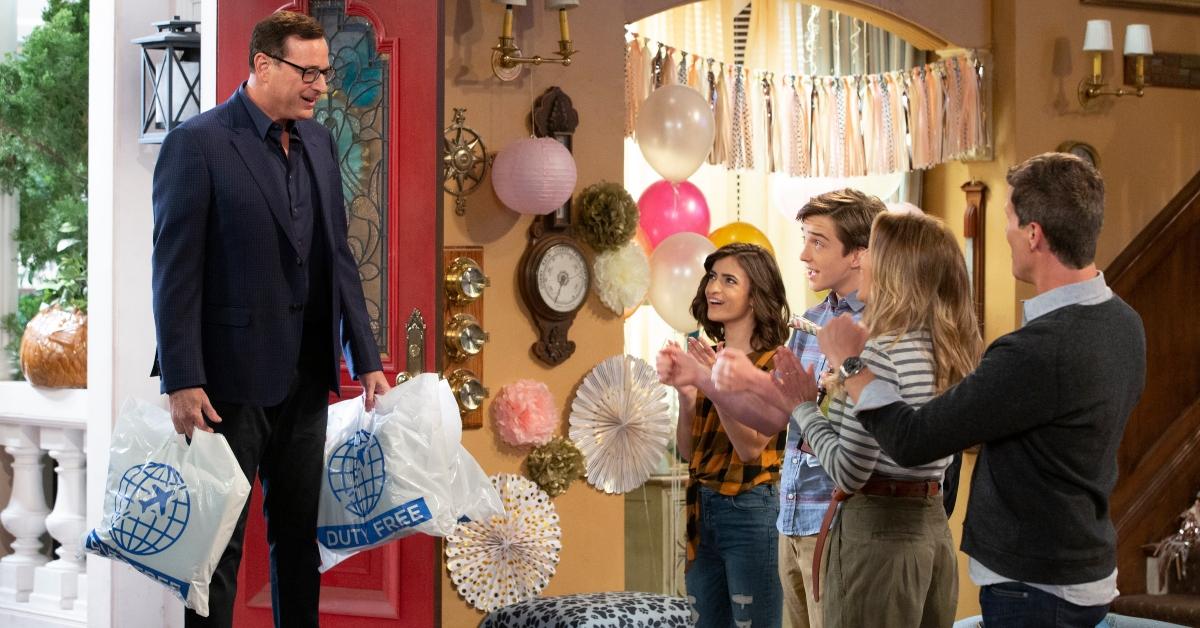 Though Season 5 is not completely over yet, Lori Loughlin did not return to film the final episode, and many of her castmates were not happy.
The Fuller House cast actually wanted Lori Loughlin in the finale. 
Article continues below advertisement
There's a lot of history between the Fuller House cast members, which is why it is not surprising that Lori's co-stars have remained tight-lipped about commenting on her legal issues.
Andrea Barber, who plays Kimmy Gibbler on the show, spoke to Us Weekly about how disappointing it was that Lori wasn't asked back to be on the upcoming series finale.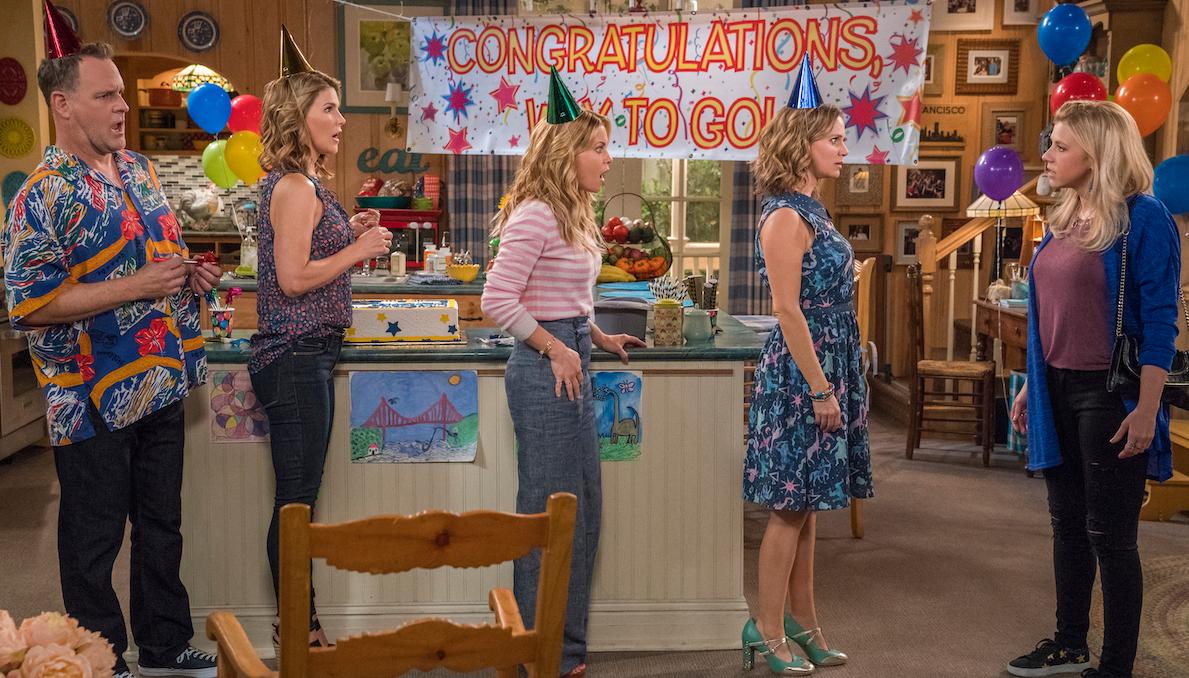 Article continues below advertisement
"It's very sad. She was a big part of Fuller House," Andrea said about Lori. "She wasn't in every episode, but her presence was definitely felt. We loved every single time she came on the set. So we have definitely felt her absence this season."
"We wish it wasn't that way, and we wish she could be here because it definitely feels like there's a hole in our hearts and a hole on our set," she continued. "But we understand that this is the decision that was made, and we respect it. But she's always in our hearts forever. Every time we step on stage, she's in our hearts."
Stream Fuller House on Netflix now.