The Surprise Twist at the End of 'Nine Perfect Strangers' Is Worth Waiting For (SPOILERS)
How does 'Nine Perfect Strangers' end? Hulu's adaptation of the book finally came to a close. We compare the ending of the series to the book.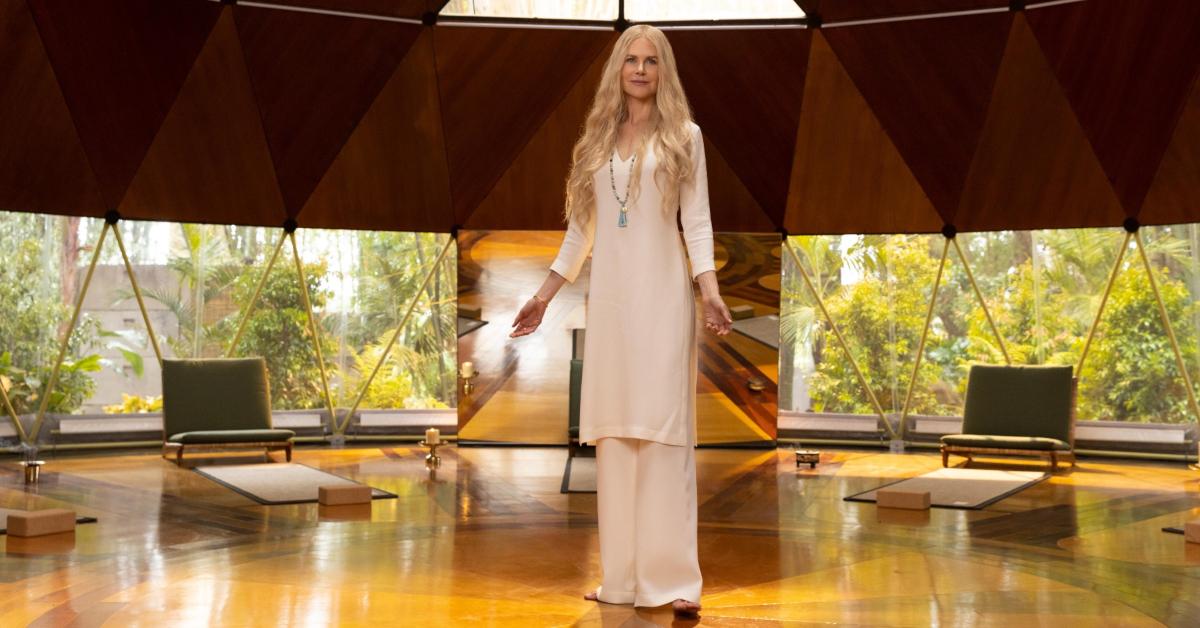 Spoiler Alert: This article contains potential spoilers for Nine Perfect Strangers.
Often, the book is better than its adaptation, but some believe that Hulu's adaptation of author Liane Moriarty's New York Times Bestseller, Nine Perfect Strangers, might come close. The novel was first published in November 2018, and three years later, on Aug. 18, the series of the same name made its debut on Hulu.
Article continues below advertisement
Starring Nicole Kidman, Melissa McCarthy, Bobby Cannavale, and Luke Evans, Nine Perfect Strangers follows a group of unlikely acquaintances as they embark on a wellness retreat of a lifetime.
Much like HBO's The White Lotus, Nine Perfect Strangers gives viewers a sinister glimpse into the world of wellness retreats. And now that the finale of Nine Perfect Strangers is finally here, we can properly compare the ending of the series to the book.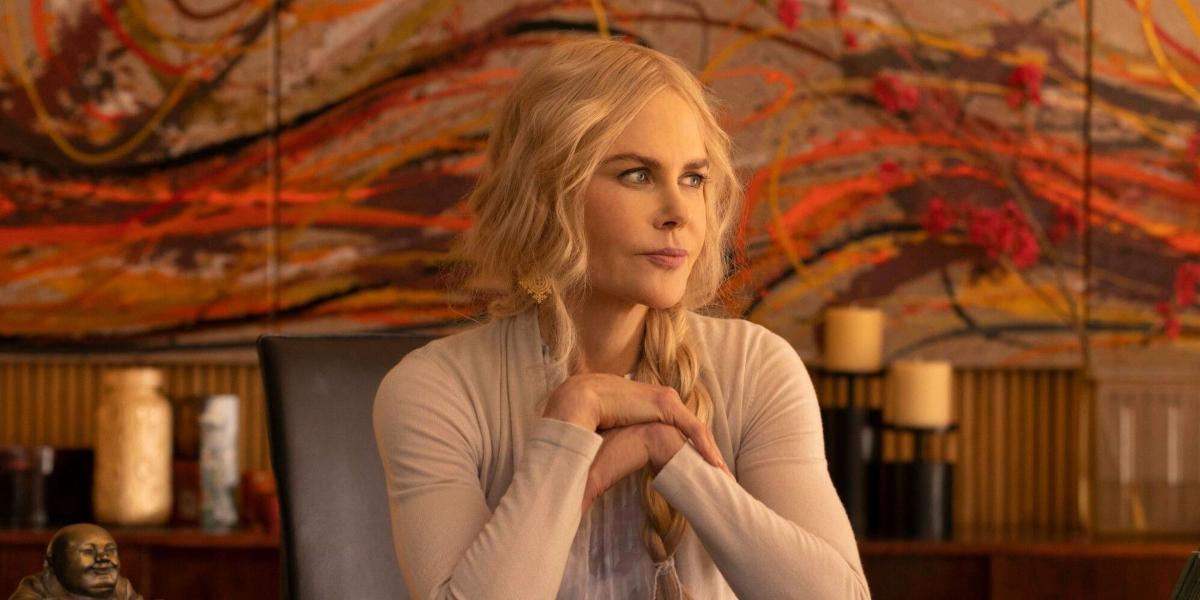 Article continues below advertisement
The ending of 'Nine Perfect Strangers' is (expectedly) wild.
What more could we expect from Nine Perfect Strangers? Of course, the series ends with more acid trips, drugs, and more unexpectedly, a revealing backstory that differs from the plot of the book. Basically, at the end of Episode 7 of Nine Perfect Strangers, we see Carmel's (Regina Hall) foggy eye which proves that she was the person who shot Masha (Nicole Kidman) all those years ago.
Carmel is basically the reason that Tranquillum House exists. After she discovered Masha was having an affair with her husband, Carmel shot her, which led Masha to create Tranquillum House. Now, we realize that Carmel comes to Tranquillum House to see what Masha's up to, and instead of kicking her out, Masha forgives Carmel and puts her in a sensory deprivation chamber.
Article continues below advertisement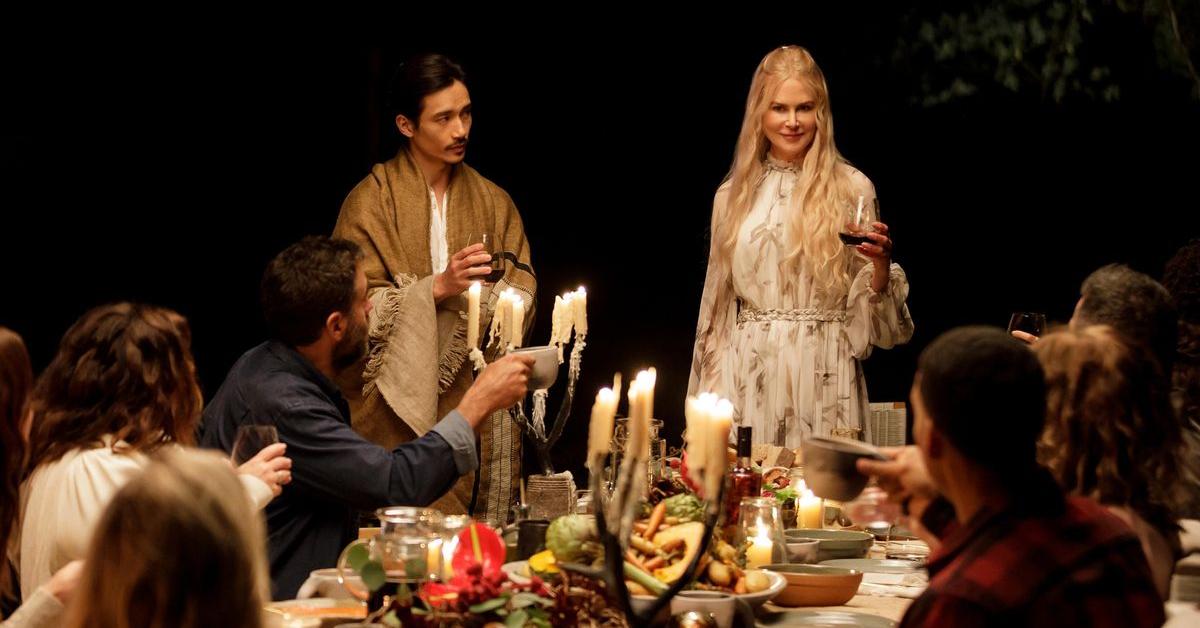 After this, she goes to heal the Marconi family with a lethal amount of drugs … but luckily, the Marconis (knowing the risks) survive and are even able to speak to their late Zach (Hal Cumpston) to get some closure. Good for them, we guess?
But that still leaves Frances (Melissa McCarthy), Tony (Bobby Cannavale), Jessica (Samara Weaving), and Ben (Melvin Gregg). They each try to leave the retreat, but mysteriously can't find their cars.
Article continues below advertisement
Instead, the escapees find Carmel in the sensory deprivation room — and Masha and Yao lock them inside. Those locked in the room smell smoke and hear the crackling of fire … leading them to believe they're stuck in a fire.
But it's just a therapy tactic Masha uses. Everyone is able to get out safely. Masha's experimental therapies are far from legal. Delilah (Tiffany Boone) calls law enforcement, and Masha is arrested.
How does the book 'Nine Perfect Strangers' end?
After the guests have a group panic attack, they ultimately realize that they aren't in any danger at all and are greeted by Masha and Yao upon exiting the room. Heather attacks Masha, who is later subdued until police arrive. Although the guests are furious with her for her methods, the final pages of the novel prove that she knows what she was talking about after all.
Article continues below advertisement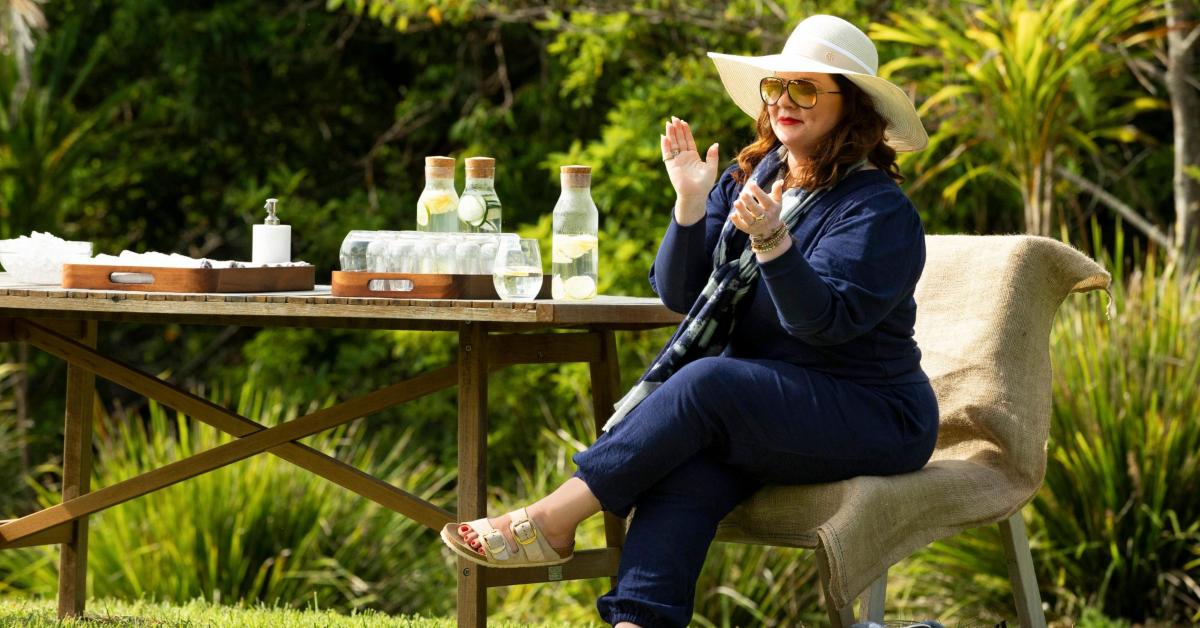 Ben and Jessica get divorced, Carmel makes a choice to move on from her ex-husband, Lars starts a family, Tony and Frances end up getting married, and there's a ring bearer in the mix that readers believe either belongs to Lars or to Zoe and Ben, who seem to have started a romantic relationship after the retreat.
Masha did not face the brunt of the consequences, and even Yao appears to be living his best life after his 14-year prison sentence with a 2-year-old daughter of his own.
Article continues below advertisement
How does the series ending differ from the book?
Well, the biggest notable difference is in Carmel's character. In the book, there's no major reveal or impetus behind her going to Tranquillum House besides her divorce. But in the series, we realize she's there to get some sort of closure with Masha.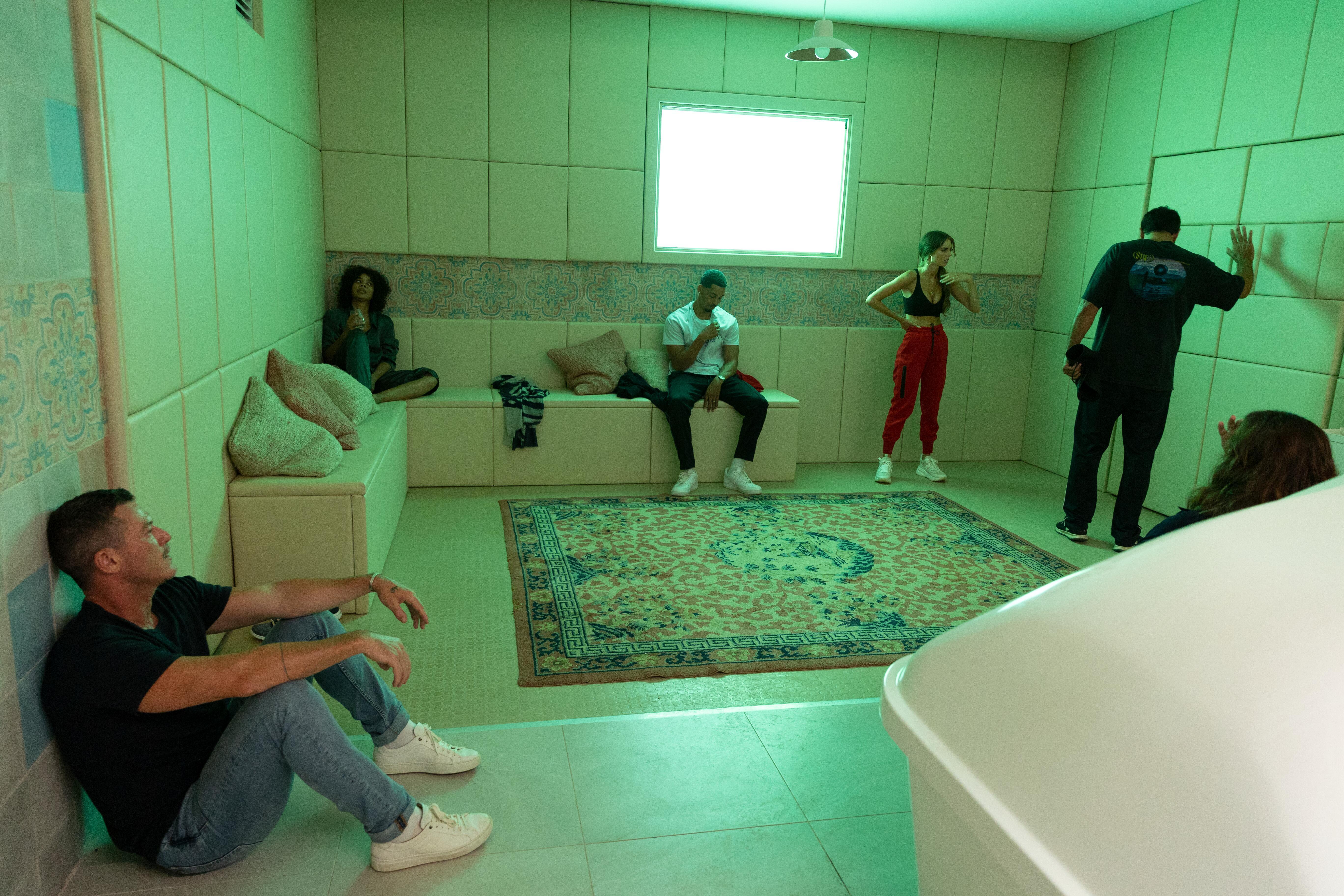 The other main differences are in the "happily ever after." While Tony and Frances stay together in the series, we don't see them get married. Ben and Jessica's story deviates even more — they not only stay together, but also end up taking over Tranquillum House.
The series was largely faithful to the book, which is probably why so many people loved it. Now that we're finished watching Nine Perfect Strangers, it's time to crack open the pages!
All episodes of Nine Perfect Strangers are now available to stream on Hulu.