Daisy Keech's Wealth Can Be Attributed to a Few Different Things
How is Daisy Keech so rich? The content creator grew to fame — and gained tremendous wealth — after becoming a fitness influencer on Instagram.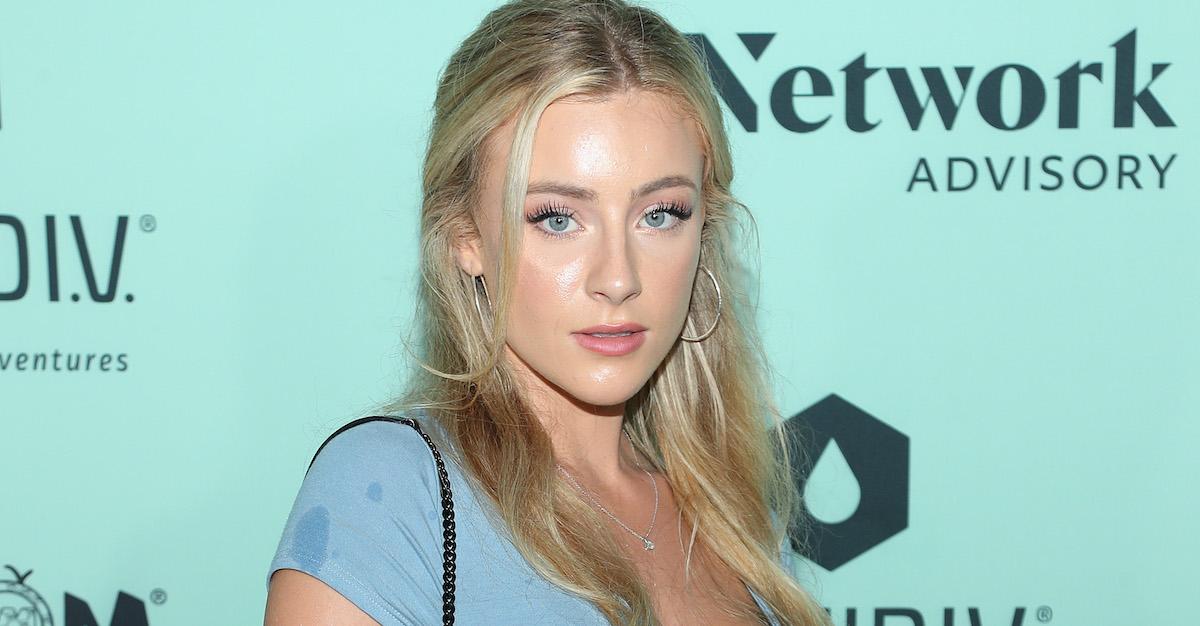 Over the last several weeks, you've most likely heard a thing or two about internet sensation Daisy Keech — the former Hype House member departed from the beloved TikTok mansion after single-handedly starting it herself. But at only 20 years old, you're probably wondering how Daisy Keech is rich enough to fund these types of projects.
Article continues below advertisement
Stay tuned for everything we know regarding Daisy's financial situation — it seems as though she's done quite well for herself over the last few years.
Article continues below advertisement
Daisy Keech began her career as a fitness influencer.
While many of the original Hype House members weren't famous prior to its opening, Daisy was relatively known beforehand — according to Seventeen, she is a well-known fitness model with 3.4 million Instagram followers total, and she's snagged various brand deals, from companies like Fitore Nutrition and Fashionova. Her bio boasts having the "first certified real booty," (proven true by a doctor) and for a while, her butt had its own Instagram account called @keechpeach, which was recently deleted.
In her Instagram bio, Daisy also advertises her own eight-week workout program that primarily focuses on lower body strength, called Keech Peach. It promises customers that it will help "build a bigger, rounder, perkier butt," and costs $47. While we can't guarantee it has visible results, we're certainly open to trying it. Between brand deals and selling workouts, Daisy's net worth has amassed about $600,000, according to Celebs Fortune.
Article continues below advertisement
Daisy Keech also has her own YouTube account.
After gaining a decent amount of fame on Instagram, Daisy decided to create her own YouTube account. There, for about 981,000 dedicated followers, she vlogs her everyday life, posts Q&A's, completes various challenges, and makeup tutorials. Sometimes, she also brings on various internet famous stars like Lil Huddy and Logan Paul.
Article continues below advertisement
Recently, Daisy has posted a slew of videos eluding to the drama between her and the rest of the Hype House. She created a video titled "Truth About the Hype House" as well as one called "My NEW Tour *club house.*" Basically, she's been sure to throw a little bit of shade through every possible social media channel.
Article continues below advertisement
What is the drama between Daisy and the Hype House?
Supposedly, Daisy left the Hype House after getting into a massive discrepancy with the other founding members: Thomas Petrou and Chase Hudson about who originally founded Hype House LA. She considers herself to be one of three founding members, but the other guys actually disagree, saying that she wasn't involved with the house's humble beginnings.
Daisy feels as though she was tossed off to the side once they came together and made things happen, and she feels as though the time and effort she put into the house was completely forgotten. That's why Daisy ultimately decided to start her own clubhouse for influencers. There are two sides to the story and we don't know the truth, but there's definitely a lot to it.
Article continues below advertisement
Daisy will most likely be missed in the Hype House, but it seems like she'll do fine on her own — she has the big bucks.