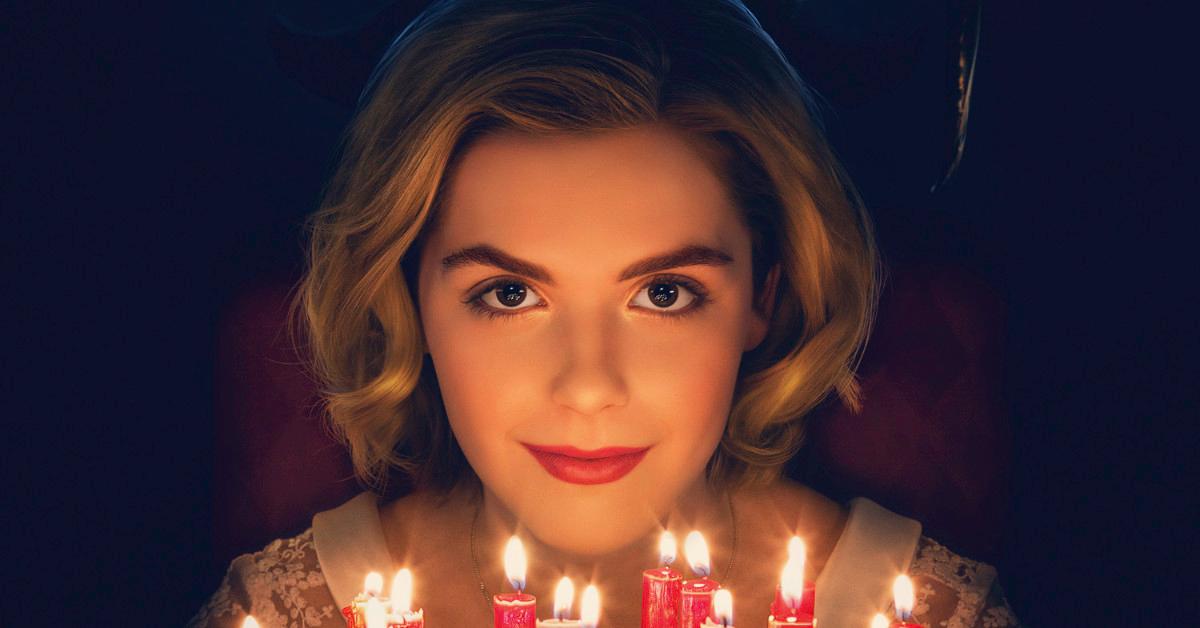 Sabrina Is Coming to 'Riverdale,' Despite That 'Chilling Adventures' Finale Twist
By Dan Clarendon

Oct. 9 2021, Published 4:03 p.m. ET
Spoilers ahead for Riverdale Season 6 and Chilling Adventures of Sabrina Season 4!
Once they heard that Kiernan Shipka will reprise her role as Sabrina Spellman in an upcoming Riverdale episode, fans were excited… and a bit confounded.
"Me trying to make sense of how Sabrina Spellman's gonna be in a Riverdale episode when she died in the series finale of her own show," one tweeted.
"If I remember correctly, I cried when Sabrina died… so how is she now in Riverdale alive?!" another wrote.
Article continues below advertisement
Yes, Sabrina left this mortal realm in the final episode of Chilling Adventures of Sabrina, a Netflix show that ended after four parts in December 2020. In that series finale, Sabrina consented to a blood-letting so that her friends could rescue those trapped in The Void and destroy the other Eldritch Terrors, but she bled out during the process.
So, now we'll just have to wait and see how Sabrina will be resurrected in Riverdale, though anything is possible in the Archie Comics TV universe…
The Sabrina crossover has been in the works since 'Riverdale' Season 1.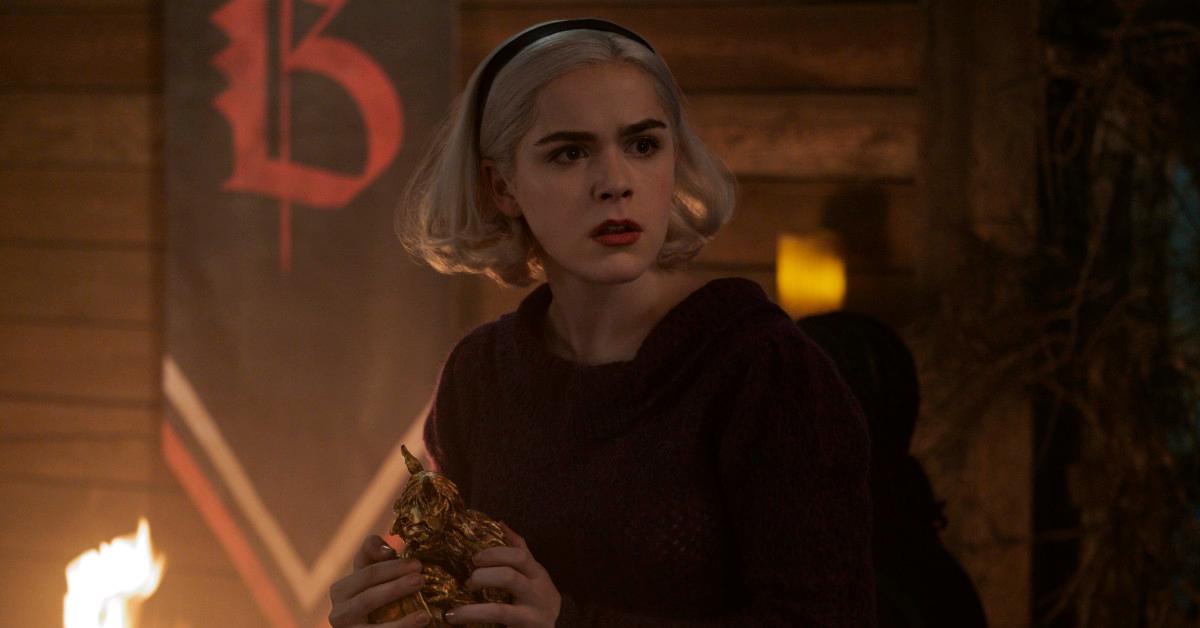 As Entertainment Weekly reports, Kiernan is bringing Sabrina back in Riverdale Season 6, Episode 4, titled "The Witching Hour(s)."
In that installment, Sabrina helps Riverdale's Cheryl Blossom (Madelaine Petsch) with a dangerous spell that "may mean the difference between life and death for a beloved member of the Blossom family," the magazine adds.
Article continues below advertisement
"We've been talking about having Sabrina visit Riverdale since Season 1, so it's thrilling that this is finally happening, as part of our Riverdale special event," showrunner Roberto Aguirre-Sacasa told EW. "It's also perfect that she shows up to help Cheryl Blossom during her hour of greatest need. Everyone on set lost their minds — I think fans will, too. It's really fun and special."
Kiernan also hyped up the episode, writing on Instagram, "See you in Season 6."
Article continues below advertisement
There have been other crossovers between the two shows.
Though Chilling Adventures of Sabrina ended up streaming on Netflix, it was originally developed for The CW, where it would have been a companion piece for Riverdale. And even though Netflix scooped up the project instead, producers had high hopes of a shared universe.
In April 2018, Riverdale executive producer Jon Goldwater told TVLine the two shows would be "two separate entities for right now" but said that producers "would love it if they could figure out a way to cross over."
Small crossovers ensued, with Riverdale actor Moses Thiessen reprising his role of Ben Button on an episode of Chilling Adventures of Sabrina, and actor Ty Wood playing his COAS role of Billy Marlin on an episode of Riverdale. And in one COAS episode, Sabrina and her cousin visit the town of Riverdale to find a crown owned by one of Cheryl's ancestors.
The addition of Sabrina to Riverdale Season 6 is the largest crossover to date, however… even if it doesn't yet make sense!
Riverdale Season 6 premieres on Tuesday, Nov. 16, at 9 p.m. ET on The CW.