You'll Never Guess Who Brought Sabrina Spellman Back From the Dead
Despite it seeming impossible, Sabrina is set to appear in 'Riverdale' Season 6. Here's how the character is still alive after 'Chilling Adventures.'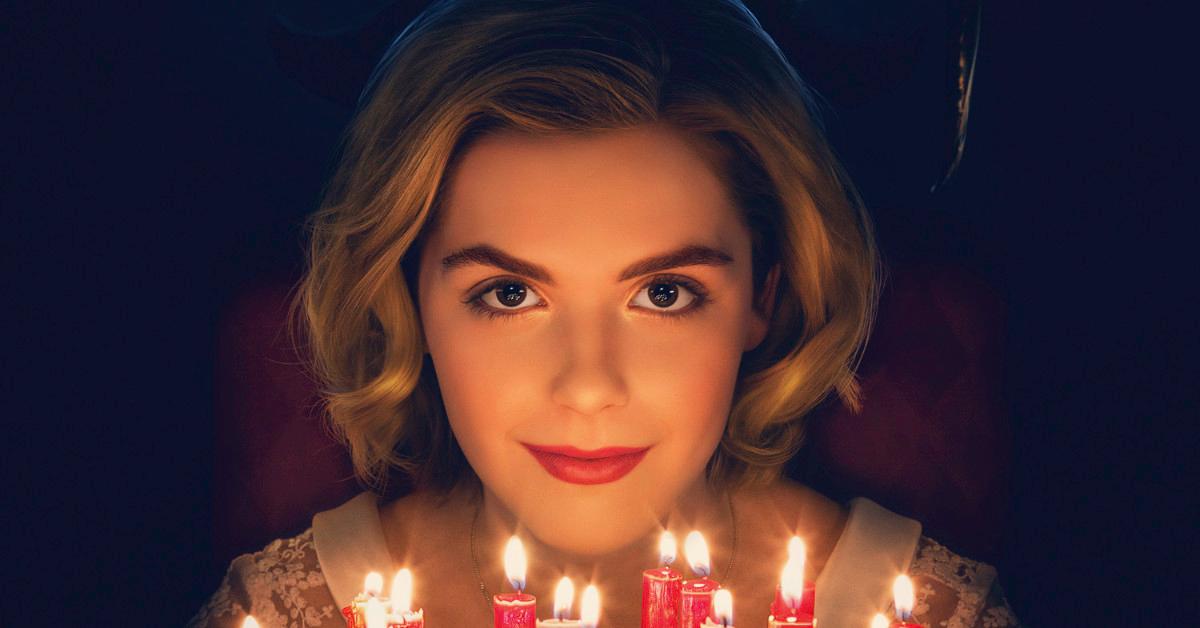 Article continues below advertisement
Sabrina left this mortal realm in the series finale of Netflix's Chilling Adventures of Sabrina, which ended in December 2020. Her journey to the Sweet Hereafter marked the end of a four-season saga. But teasers for the Dec. 7 episode of Riverdale tease that viewers haven't seen the last of the teenaged witch (because anything is possible in the Archie Comics TV universe). So, how is Sabrina still alive in Riverdale?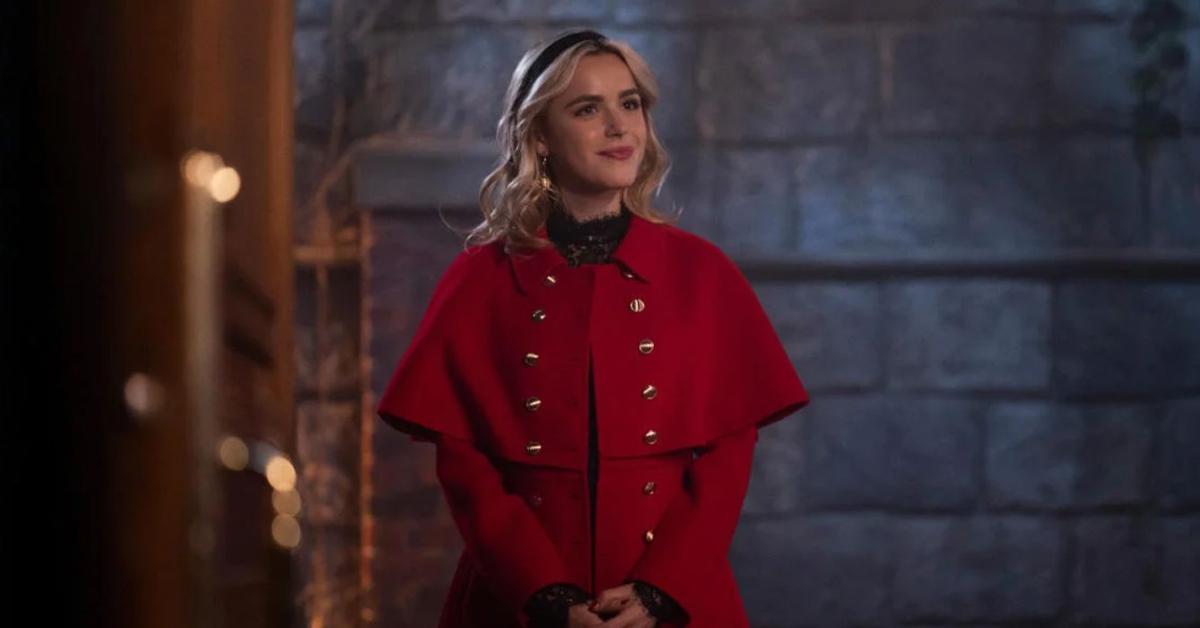 Article continues below advertisement
How is Sabrina alive in 'Riverdale'?
In the CAOS series finale, Sabrina consented to a blood-letting so that her friends could rescue those trapped in The Void and destroy the other Eldritch Terrors, but she bled out during the process. Sabrina's death was devastating to Aunt Zelda (Miranda Otto), who, unbeknownst to viewers, was working on a plan to bring her back.
Ahead of Sabrina's trip to Riverdale, showrunner Roberto Aguirre-Sacasa shared a never before seen CAOS deleted scene in which Zelda enlists the help of the voodoo god of death. The alternate ending reveals Sabrina's true fate, which will unfold in Season 6 of Riverdale.
Article continues below advertisement
In Episode 4, titled "The Witching Hour(s)," Sabrina helps Riverdale's Cheryl Blossom (Madelaine Petsch) with a dangerous spell. Kiernan spoke to TVLine about Sabrina's appearance in the five-episode Rivervale event. The CAOS actress shared, "I think it was a justifiable arrival, given the fact that she died. I know anything can happen, but the more magic involved, the better."
Article continues below advertisement
"It's very unlike Sabrina to just kind of chill in the Sweet Hereafter. I think she would get bored and want to find her way back to her friends and her family, and vice versa. Her aunties and her friends and Ambrose would do anything for her, so to me, it makes sense that her death wasn't a forever death," she added.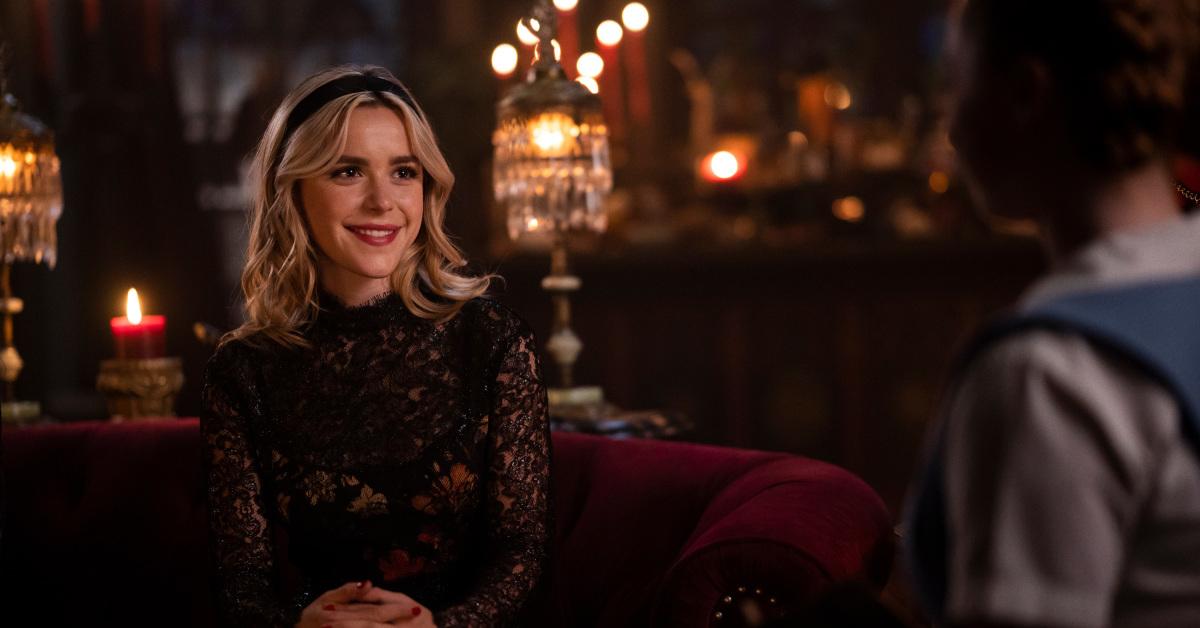 Article continues below advertisement
There may be more 'Riverdale' and 'CAOS' crossover episodes to come.
Though Chilling Adventures of Sabrina ended up streaming on Netflix, it was originally developed for the CW, where it would have been a companion piece for Riverdale. And even though Netflix scooped up the project instead, producers had high hopes of a shared universe.
Small crossovers ensued, with Riverdale actor Moses Thiessen reprising his role of Ben Button on an episode of Chilling Adventures of Sabrina, and actor Ty Wood playing his CAOS role of Billy Marlin on an episode of Riverdale. And in one CAOS episode, Sabrina and her cousin visit the town of Riverdale to find a crown owned by one of Cheryl's ancestors.
"It was lovely to step back into her shoes. I hope it's not the last we see of her in Riverdale," Kiernan said of the upcoming crossover.
Riverdale airs on Tuesdays at 9 p.m. EST on the CW.