After Almost Five Years Together, Zayn Malik and Gigi Hadid Are Now Parents
Zayn Malik and Gigi Hadid are new parents, but many fans are wondering exactly how long the two of them dated before they had a kid.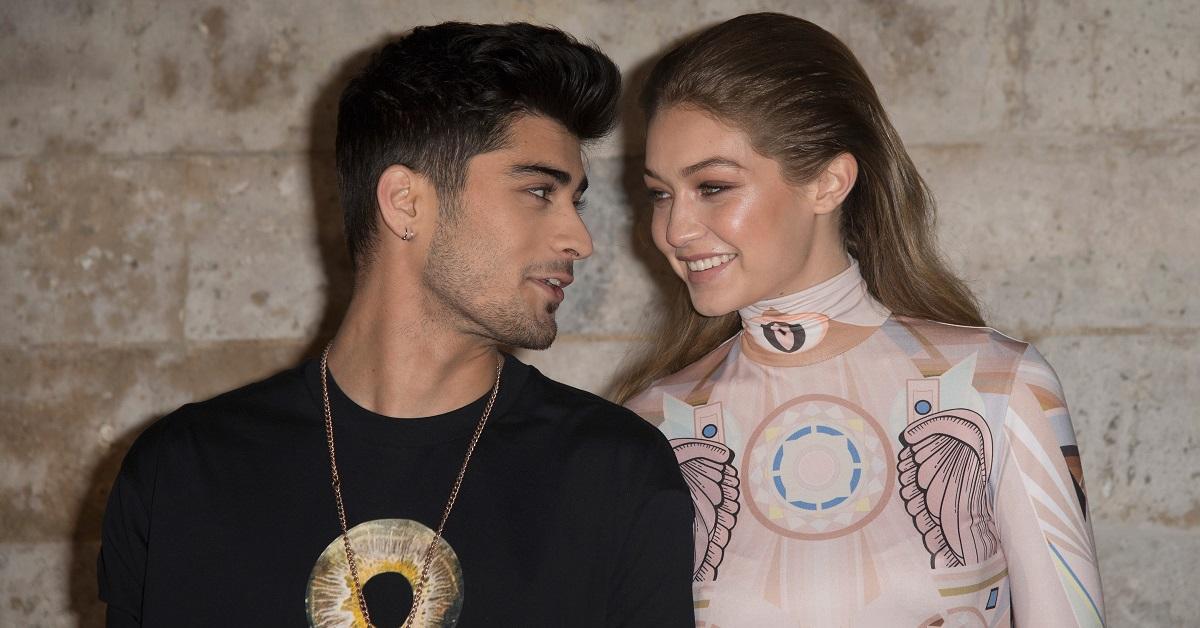 Congrats to the new parents! Zayn Malik and Gigi Hadid announced the birth of their daughter on Sept. 23, and fans of the couple are thrilled about the news. The couple's daughter is healthy, and both Gigi and Zayn have celebrated the news on social media. Even as they celebrated their daughter's birth, some began to wonder exactly how long they'd been together before they had the baby.
Article continues below advertisement
How long have Zayn and Gigi dated?
Zayn and Gigi were first spotted together in November of 2015 at Justin Bieber's American Music Awards after-party. Just a couple of months later, Gigi starred in Zayn's video for "Pillowtalk" which seemed to confirm that the two of them were in a relationship. Later that year, they attended the Met Gala together, further cementing their status as an A-list couple.
Article continues below advertisement
As Zayn later explained, he and Gigi first met at a Victoria's Secret party. He said that he recognized her from her picture, and eventually took her on date in New York City. "She's a very intelligent woman," he told ES Magazine. "She knows how to carry herself. She's quite classy and that. She's not, like, arrogant in any way. She's confident. She carries it well. She's cool."
Gigi and Zayn broke up in 2019 before reuniting.
Although they ultimately reconciled, Gigi and Zayn were actually split for much of 2019. In January of 2019, Us Weekly reported that Gigi and Zayn had split. The magazine also had details about the reasons for the breakup, explaining that Gigi had been isolating herself from her friends whenever Zayn was around. The magazine also suggested that Zayn was working through personal issues that Gigi couldn't help him with.
Article continues below advertisement
In a Valentine's Day post in 2020, Gigi confirmed that the couple had reunited. This came after months of speculation and paparazzi photos that showed the two of them together. They may have confirmed their rekindling in February, but the two were back together for months before they went public.
Article continues below advertisement
Gigi announced her pregnancy in April.
Just months after Gigi announced that she and Zayn were back together, she made another announcement during an appearance on The Tonight Show. During the interview, Gigi announced that she and Zayn were expecting. "Obviously, we wish we could have announced it on our own terms," Gigi told Jimmy Fallon. "We're very excited and happy and grateful for everyone's well wishes and support."
Now, months later, their daughter has been born, and it seems that Zayn is still overwhelmed with emotion.
"Our baby girl is here, healthy & beautiful," Zayn wrote on Twitter. "To try put into words how i am feeling right now would be an impossible task. The love i feel for this tiny human is beyond my understanding. Grateful to know her, proud to call her mine, & thankful for the life we will have together x."
Gigi also posted about her daughter's birth, writing that their daughter had "already changed their world" in the days since she was born. That kind of change is likely to be a fixture of their lives from now on.