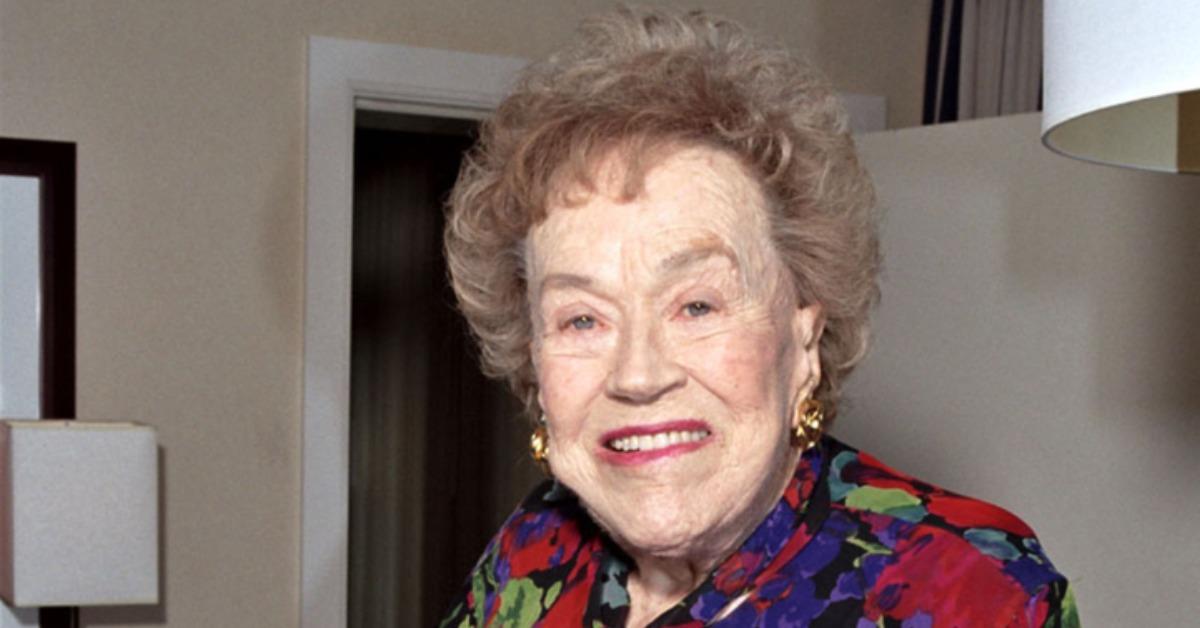 How Long Was Julia Child on TV? A Look at Her Impressive Legacy on the Small Screen
It goes without saying that there has never been a celebrity chef as famous as Julia Child. With a career spanning more than four decades, Julia endeared herself to millions thanks to her trademark personality, unique voice, and easily approachable recipes. During her life, Julia released a bevy of cookbooks, shows, and other forms of media in which she taught the world how to cook, and many of the methods that she taught are still utilized by home chefs worldwide today.
Article continues below advertisement
We all know that Julia is basically the queen of home cooking, and she absolutely deserves that title. And with the release of The Julia Child Challenge, a new cooking competition created in her honor, her name is a topic of conversation as much as ever. So, how long exactly was she on television when she was still alive? Keep reading for a breakdown of Julia's long and storied legacy on the small screen.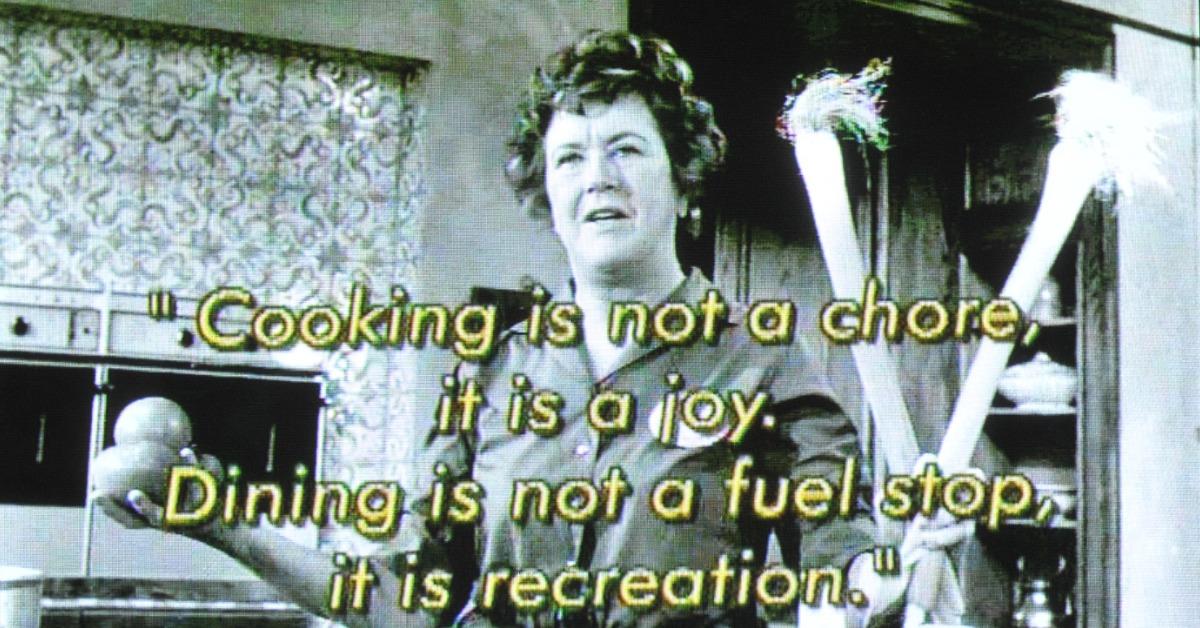 Article continues below advertisement
How long was Julia Child on TV? Her career spanned decades.
One look at Julia's IMDb page shows just how much work the celebrity chef put in the television sphere during her life. Believe it or not, Julia's work on television came about purely coincidentally. Back in 1962, she appeared on what was then known as the National Educational Television station of Boston as a part of a book review show. During her segment, she taught viewers an easy way to make an omelet that resonated with many, and thus Julia's television cooking legacy was born.
On Feb. 11, 1963, Julia got her first break on television with her cooking show The French Chef. In 1972, it became the first television show to include captions for those who are deaf.
Julia's career continued on an upswing after the resounding success of The French Chef. After wrapping that show in 1973, Julia went on to work on a variety of other programs during the 1970s and 1980s such as 1978's Julia Child & Company and 1983's Dinner at Julia's.
Article continues below advertisement
Julia's magnum opus,The Way to Cook, was a 1989 cookbook as well as 1985 series of informational documentaries.
The informational documentaries were titled as follows:The Way to Cook: Meat; The Way to Cook: First Courses & Desserts; The Way to Cook: Fish & Eggs; The Way to Cook: Poultry; The Way to Cook: Soups, Salads & Bread; and The Way to Cook: Vegetables.
Article continues below advertisement
Stepping away from cooking momentarily, Julia voiced Dr. Julia Bleeb in the animated film We're Back! A Dinosaur's Story in 1993.
Throughout the 1990s, Julia continued working in television. During that time, she worked on the likes of 1995's In Julia's Kitchen with Master Chefs, 1997's Baking With Julia, and lastly 1999's Julia & Jacques Cooking at Home.
Julia died of kidney failure at 91 years old on Aug. 13, 2004.
All in all, Julia spent a whopping 37 years on television across the variety of programs that she helmed. During that time, she focused intently on teaching the palate-pleasing joys of French cooking to a nation that was (at the time) obsessed with foodstuffs such as Jell-O and cheeseburgers. Arguably, her efforts succeeded in more ways than one.