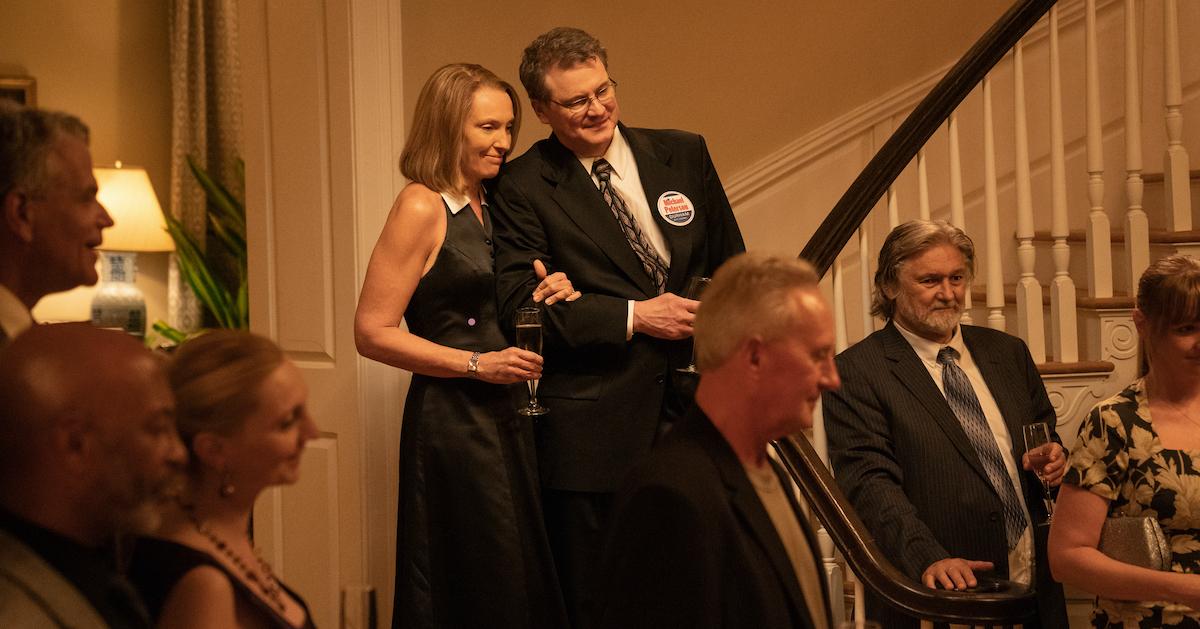 How Many Episodes Is 'The Staircase' on HBO Max?
In the years since his wife, Kathleen Peterson, was found dead at the bottom of a staircase in 2001, Michael Peterson's story has captivated many members of the public.
Soon after Kathleen Peterson died, the author was accused of bludgeoning her to death in their Durham, N.C. home. He was found guilty of her murder in 2003, but he was granted a new trial in 2011. Years later, in 2017, Michael Peterson submitted an Alford plea for a manslaughter charge (which is a defendant's acknowledgement that there is enough evidence for a conviction, but it is not an admission of guilt). He was sentenced to time served.
Article continues below advertisement
A French documentary film crew was on hand to capture the lead-up to Michael Peterson's first trial, the moment when he was first found guilty, and his eventual post-Alford plea freedom for the series, The Staircase.
The docuseries, which debuted on Netflix in the United States, polarized viewers. Many thought that father of five was guilty, while others thought that Kathleen Peterson's death was a tragic accident. Some even subscribed to the owl theory.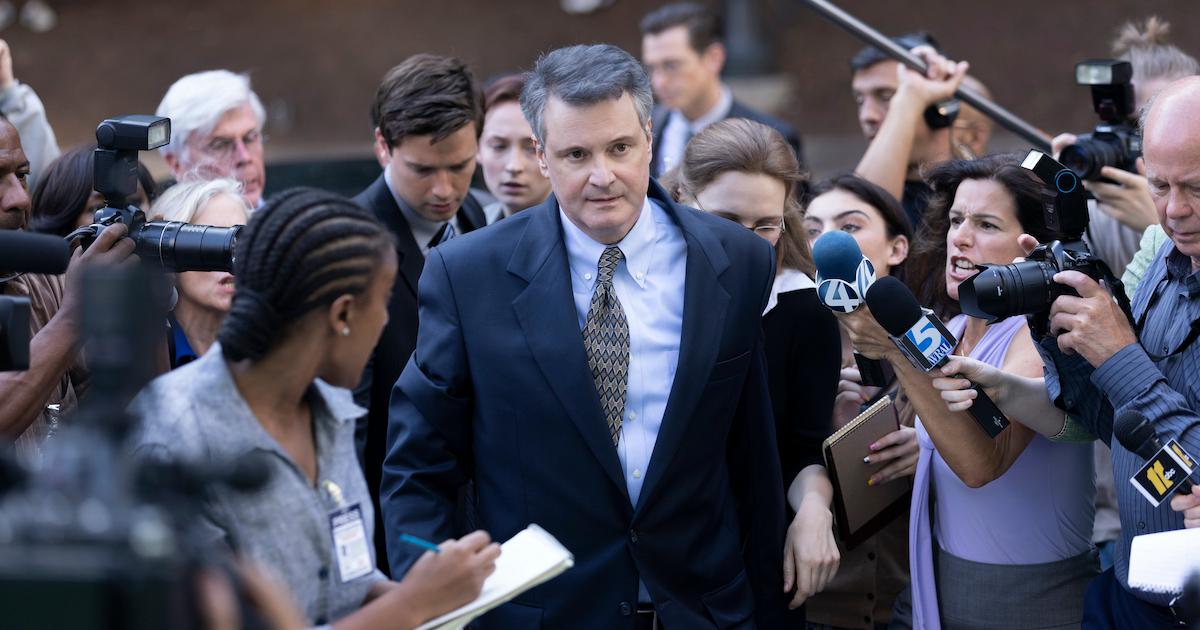 Article continues below advertisement
Now, viewers can reignite their debates about Michael Peterson with HBO Max's fictionalized take on the docuseries,The Staircase.
The miniseries, which premiered on the streamer on May 5, stars Colin Firth and Toni Collette as Michael and Kathleen Peterson, respectively. How many episodes can viewers expect to see from The Staircase on HBO Max?
How many episodes is 'The Staircase' on HBO Max?
While the Netflix docuseries that inspired it had 13 episodes, the fictionalized miniseries version of The Staircase consists of just eight episodes.
The first three episodes dropped on HBO Max on May 5. One episode will drop each week on Thursdays until June 9, 2022.
At this time, there are no plans for the miniseries to continue for another season.
Article continues below advertisement
The cast of 'The Staircase' miniseries is star-studded.
In addition to the Academy Award-recognized leads (Toni was nominated, while Colin won for The King's Speech), The Staircase cast features several other notable names.
Michael Stuhlbarg, who recently appeared in the Hulu show Dopesick, portrays David Ruloff on the miniseries. As Michael Peterson's lawyer, David Ruloff had a major role on the Netflix docuseries.
Rachel Getting Married and United States of Tara actress Rosemarie DeWitt is playing Kathleen Peterson's sister, Candace Hunt Zamperini.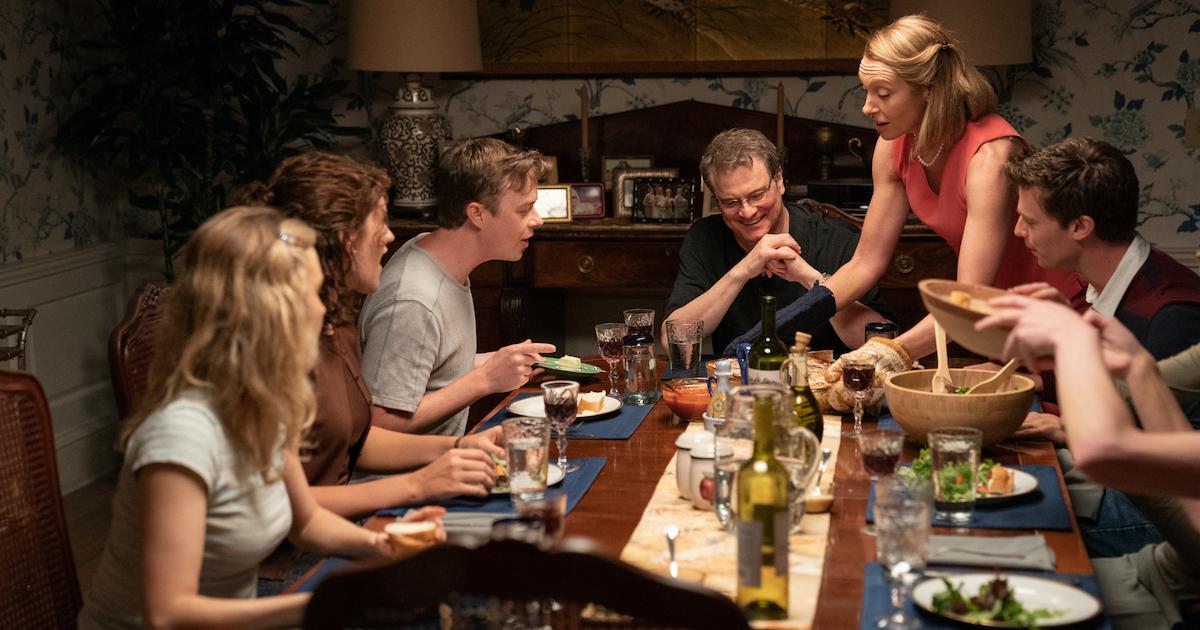 Article continues below advertisement
Parker Posey, who is known for starring in indie films, is starring on the show as the prosecutor, Freda Black.
Michael Peterson's adopted children, Margaret Ratliff and Martha Ratliff, are played by Sophie Turner and Odessa Young, respectively. Patrick Schwarzenegger and Dane DeHaan are acting in the series as Michael Peterson's biological sons, Todd Peterson and Clayton Peterson.
The Society alum Olivia DeJonge plays Kathleen Peterson's only daughter, Caitlin Atwater.
Actors Juliette Binoche and Vincent Verminion will play Sophie Brunet and Jean-Xavier, respectively, who helped make The Staircase docuseries. Sophie, who was an editor on the French documentary series, ended up having an affair with Michael Peterson.
The first three episodes of The Staircase are available to stream now.
New episodes drop on HBO Max on Thursdays.