It's Hard to Keep Track, So How Many Kids Do the 'Sister Wives' Have?
How many kids do the 'Sister Wives' have? With four wives and an ever-expanding family, it can be hard to keep up. We have the scoop.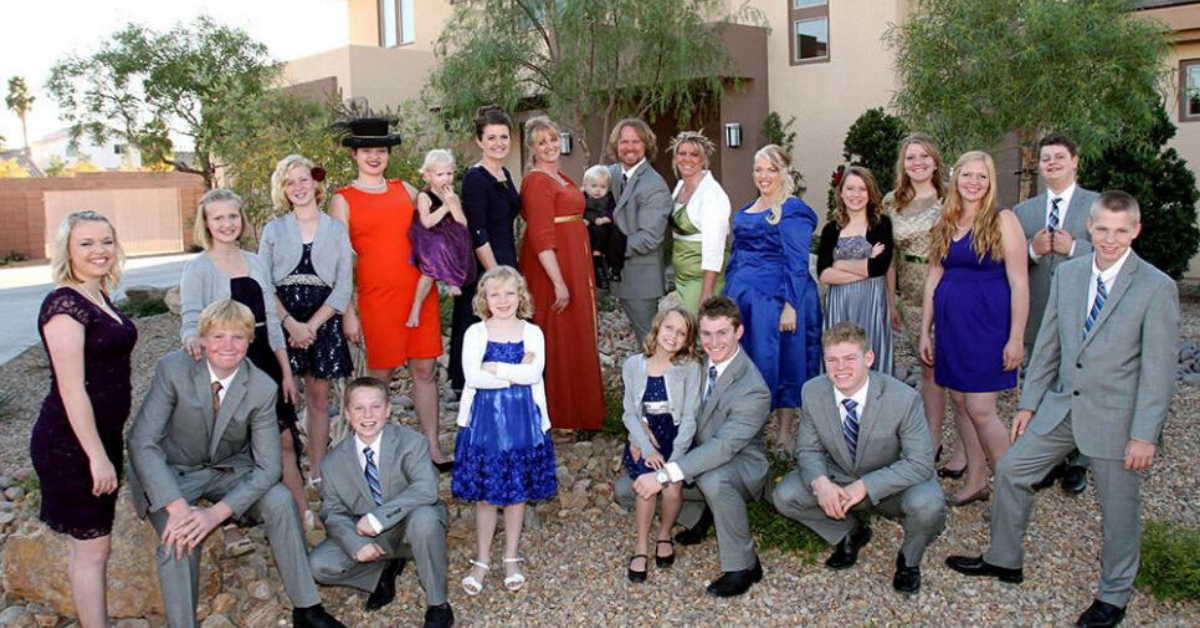 A lot can happen in a decade — especially for a family with one husband and four wives. Just ask TLC's Sister Wives starring family, the Browns. Their family-centered reality show debuted around their polygamist lifestyle in 2010, introducing the courtship and marriage of Kody Brown to fourth wife Robyn Sullivan (now Robyn Brown).
But Kody had three wives and a whole lotta kids when the show first aired, and more since. So how big has the Brown family gotten to date? Let's break it down.
Article continues below advertisement
One husband. Four wives. And how many kids?
Okay, stay with us here. As Kody explains, "I fell in love, fell in love again, and then again, and then again." And with all that love and marriage came plenty of baby carriages. The collective Browns have 18 kids, including adopted children, to be exact.
The Sister Wives entered the family in this order: Meri Brown, then Janelle Brown, Christine Brown, and finally, Robyn.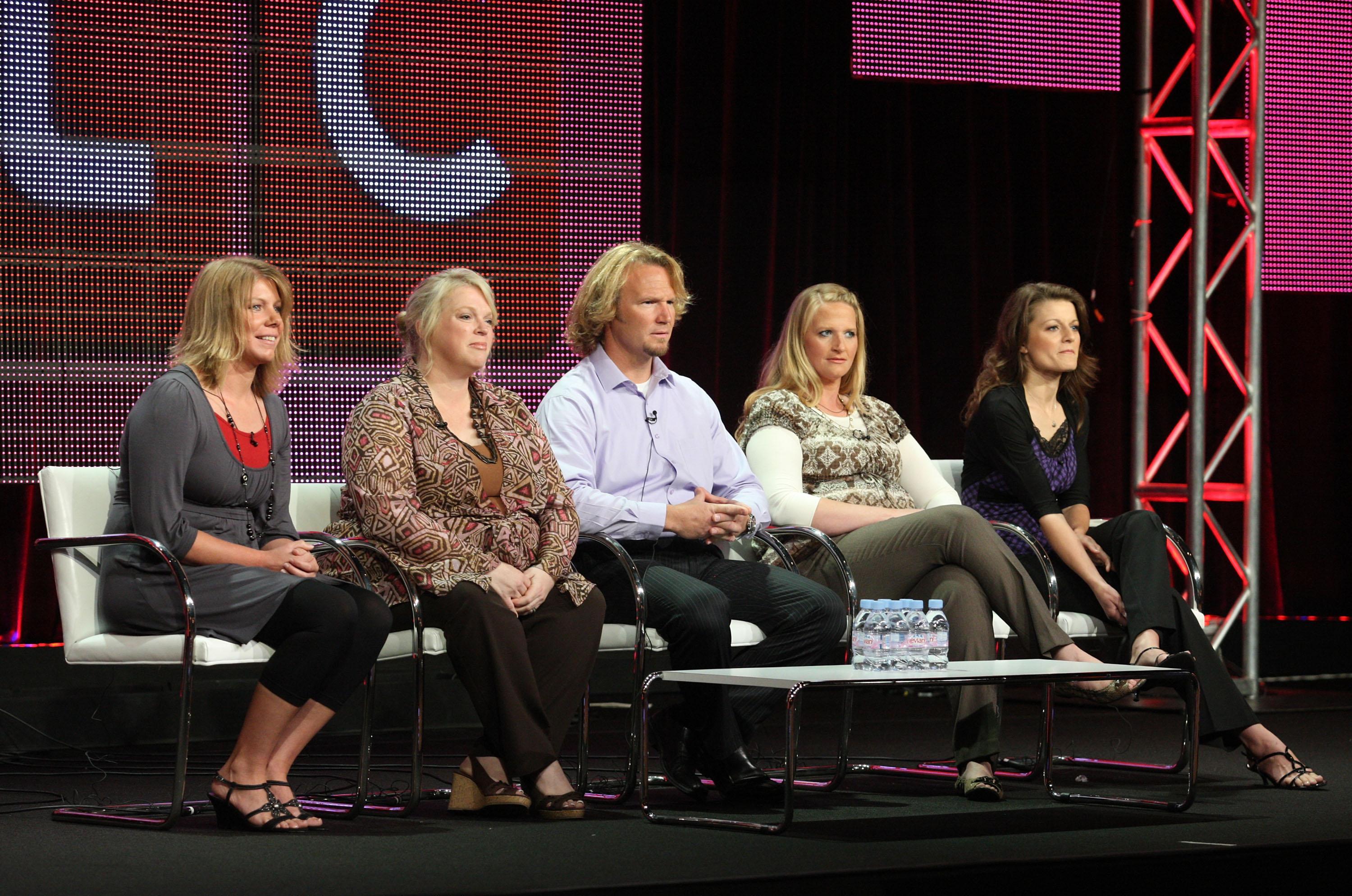 Article continues below advertisement
Each wife has at least one biological child with Kody, adding up to a total of 15 biological Brown children over the years. But we're not done yet. Robyn entered the marriage with three kids from her first marriage, who Kody legally adopted as well, bringing the grand total to 18.
What are the Brown kids' names and ages?
With first wife Meri, who Kody married in 1990, he shares one daughter — Mariah, now 24. The couple struggled to get pregnant again, sharing heartbreaking miscarriage news and an ongoing struggle with infertility.
Second wife Janelle officially entered the family in 1993, and she and Kody have six children together: Logan (25), Madison (24), Hunter (22), Robert (21), Gabriel (18), and Savanah (15).
Article continues below advertisement
Kody and third wife Christine also share six kids of their own. They are 24-year-old daughter Aspyn (24), Mykelti (23), Paedon (21), Gwendlyn (18), Ysabel (16) and Truely (9).
Then came Robyn, who brought David (19), Aurora (17), and Breanna (14) to the family via eventual adoption. She and Kody also have two kids together — Soloman (8) and Ariella (3).
Article continues below advertisement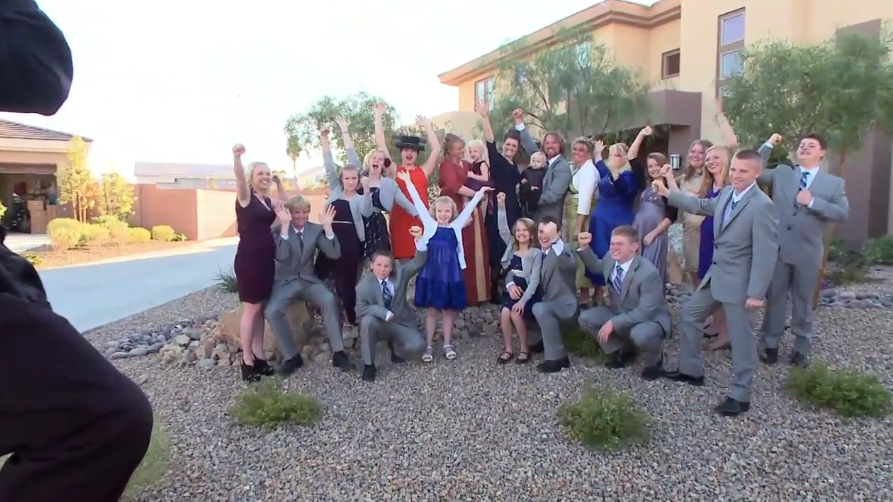 And the happy chaos continues as the Brown children start to build families of their own! The show captured the engagement and marriage of Madison (Maddie) — Kody and Janelle's second daughter together — who now has two little ones of her own.
Janelle and Kody's oldest son, Logan, is now engaged, and Meri and Kody's daughter Mariah just announced her engagement to partner and fiance Audrey Kriss.
Article continues below advertisement
The moms show their kids unconditional love, proven when daughter Mariah came out.
Mariah came out to all of her moms and her dad on-air in 2017. Her announcement was the first of its kind for the show, and while being gay goes against their church, the family accepts and supports their girl and her choices.
That comes through again when, home with the entire family to celebrate Kody's big 5-0, Mariah shared the news that she proposed to girlfriend Audrey at a recent women's march. Audrey said yes, and the family's reaction was that of excitement and love.
Article continues below advertisement
"Audrey and Mariah are a perfect match," proud papa Kody shares in this announcement video.
"They just bring out the best in each other and make each other the best versions of themselves," Meri shares.
Good luck and best wishes to the ever-growing Brown family!