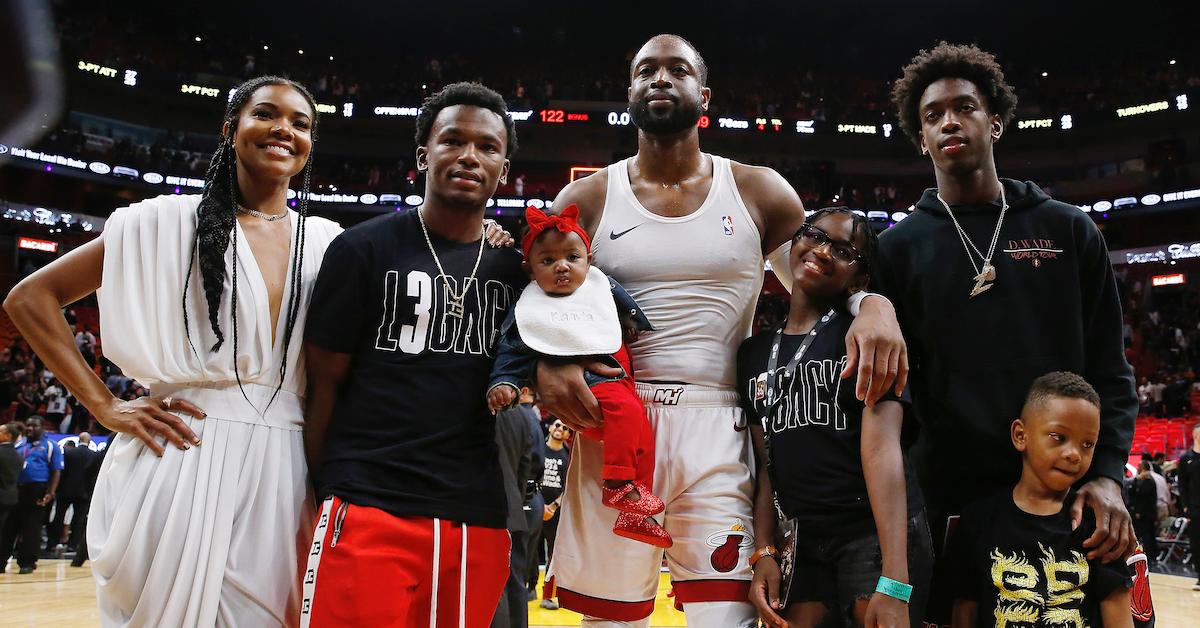 How Many Kids Does Dwyane Wade Have? The Retired NBA Star Has More Children Than You Might Think
Dwyane Wade has been in the news a lot lately. It makes sense, considering the former NBA superstar has an ESPN documentary coming out on Feb. 23 called D. Wade: Life Unexpected. However, Dwyane has also been in the spotlight in recent months because of his children.
Article continues below advertisement
Plenty of people know that the former Miami Heat shooting guard is married to actress Gabrielle Union — and that the couple share a young daughter. Fans are likely also aware of Dwyane's basketball-player older son and his transgender daughter. (Simply because of their "news-worthiness.") But that's only the tip of the iceberg when it comes to his family.
In reality, Dwyane has four biological children in addition to having custody of his teenage nephew. That's quite a houseful of kiddos, if you ask me. Let's take a look at each of Dwayne's kids and explore a little bit about each of them.
Article continues below advertisement