Danielle Staub Has Gotten Engaged Two More Times Since the Table-Flipping Incident
How many times has Danielle Staub been engaged? The 'RHONJ' star has been set to walk down the aisle dozens of times. Keep reading for more!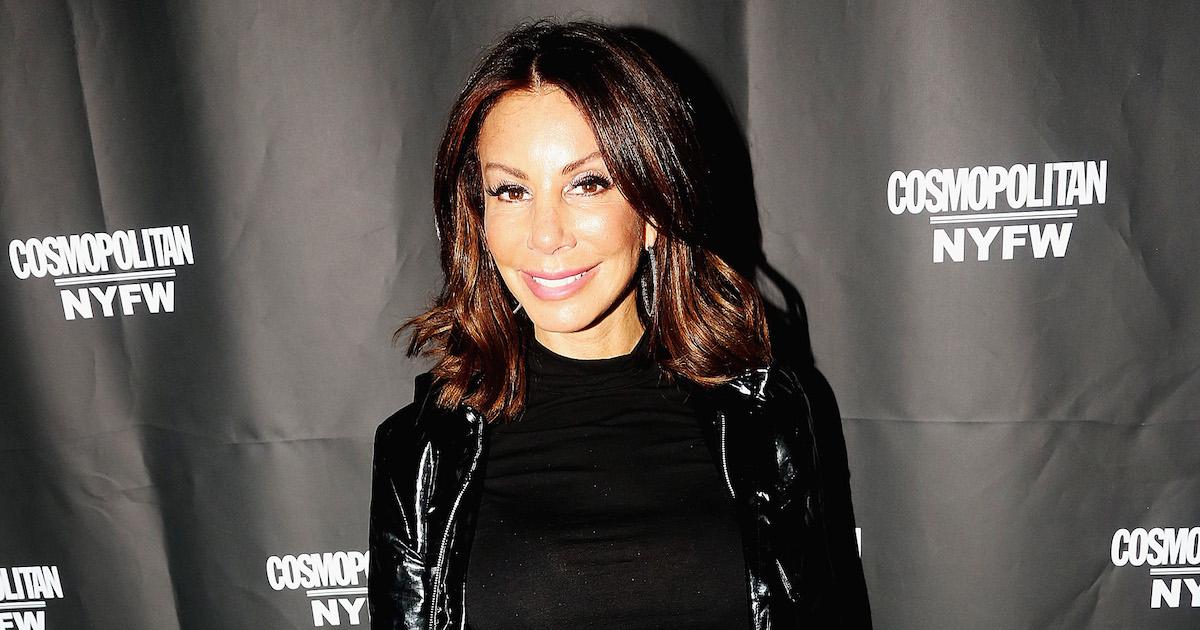 Danielle Staub is the iconic villain from Seasons 1 and 2 of The Real Housewives of New Jersey and she was known for a few things: being the subject of a damning book about her arrest and receiving dozens of marriage proposals. Even those who aren't fans of the Bravo series have likely seen the clip of Teresa Giudice flipping the table at the Season 1 finale, and she was yelling at none other than Danielle about her apparent lying.
Article continues below advertisement
How many times has Danielle Staub been engaged? She holds the Housewives world record, and she's gotten engaged multiple more times since Teresa's iconic table flip where she accused Danielle of lying about her long list of ex-fiancés.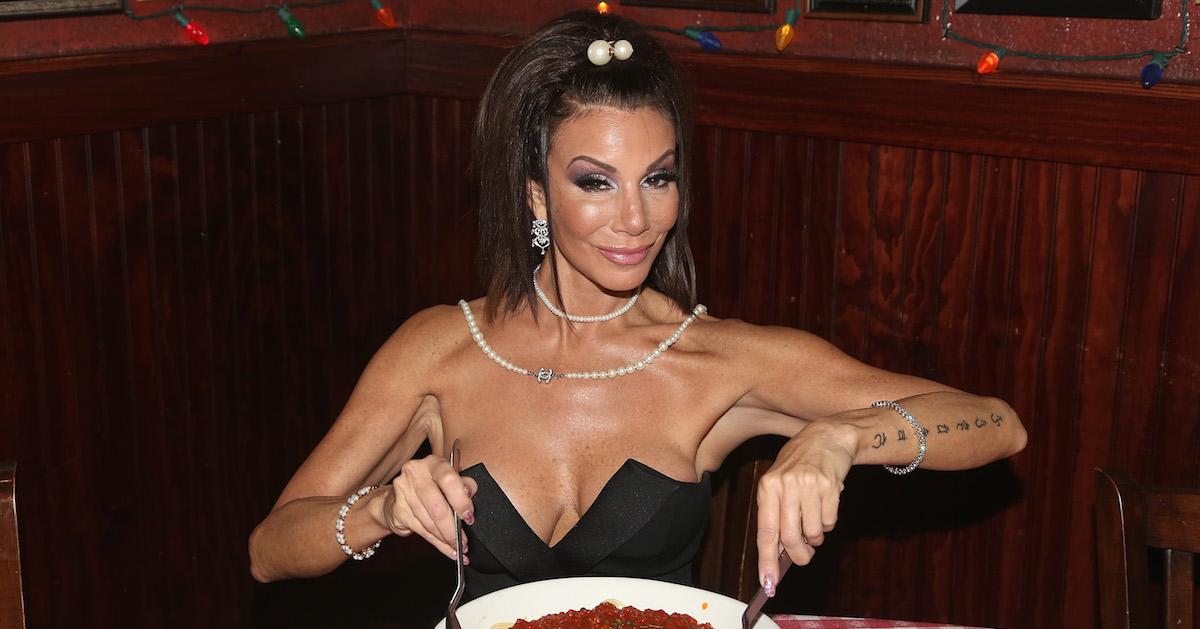 Article continues below advertisement
How many times has Danielle Staub been engaged?
When we were first introduced to the reality star on the pilot episode of RHONJ, she detailed how she had been married twice before, but that she had been engaged a whopping 19 times. Her tagline that season was, "You're either going to love me or hate me, there is no in between with me," which was clearly true for the 19 alleged guys who proposed marriage to her.
Danielle's other co-stars didn't exactly buy that Danielle had that many suitors who put a ring on it, especially considering she had spent 15 years total of her adulthood married to two different men. When Teresa called Danielle out for lying about the book that Danielle's ex-husband wrote about her, she went as far as to say that Danielle lied about her engagements.
"You were f--king engaged 19 times? You f---king stupid b---h," Teresa shouted just seconds before she flipped the table.
Article continues below advertisement
In the years since Danielle's engagement claim, she's done several interviews where she's joked around about the number of times she's been set to walk down the aisle. Whether or not she was exaggerating about the number has never been explicitly confirmed or denied by the reality star.
Since Teresa's Season 1 table flip 10 years ago, Danielle has gotten engaged two more times. She walked down the aisle with Marty Caffrey in 2018 only to separate less than six months later.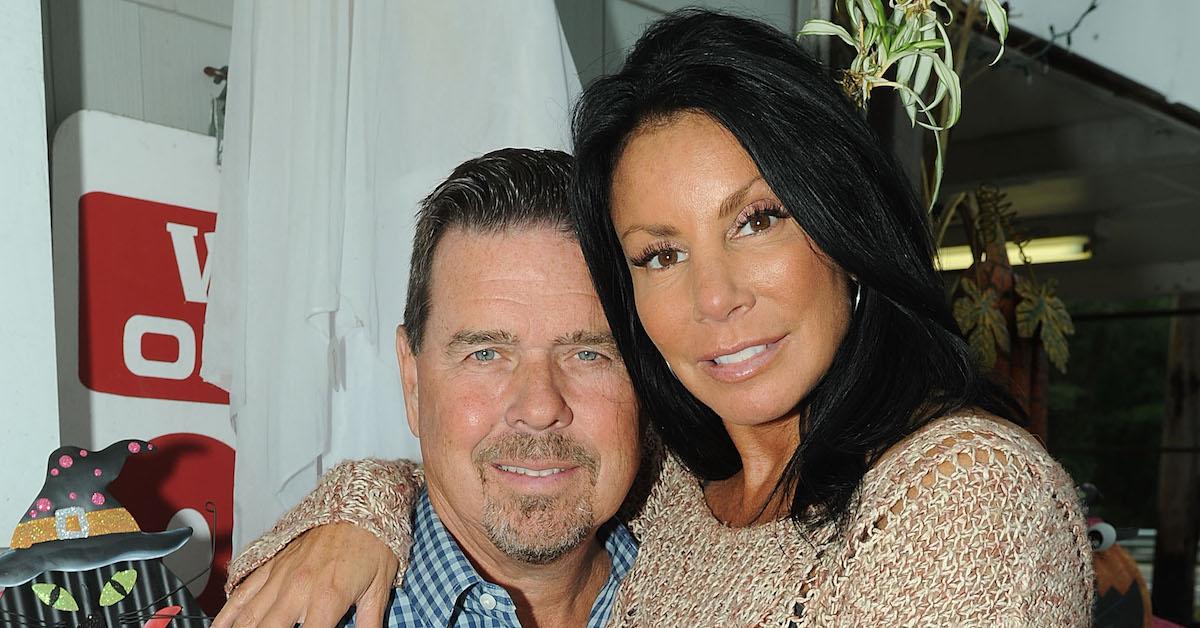 Article continues below advertisement
The day after her divorce was finalized, Danielle announced her engagement to Oliver Maier, a French duke. The couple claimed to be getting married immediately after their announcement, but Danielle pumped the brakes for the sake of her two daughters who thought she was rushing into things. The couple split several months later.
Who is Danielle Staub's ex-husband?
Danielle's first marriage to former FBI informant Kevin Maher (who wrote the famous book that was a huge storyline in Season 1, Cop Without a Badge) lasted just one year. The pair divorced in 1987, and Danielle allegedly began working as a stripper, which is how she met husband No. 2, Thomas Staub. He reportedly asked her to settle down and stop stripping, and the couple had two daughters together (Christine and Jillian) during their 14-year marriage.
Article continues below advertisement
She later wrote in her book, The Naked Truth that she had fallen out of love with Thomas, which is why the pair ended things. She also said that she didn't want to stay married just because he was paying her bills.
Danielle dated Steve Zalewski on Season 1 of RHONJ, and the two had a bitter split (and no engagement). She wasn't on the show again until Season 8, but it doesn't appear as though she got engaged at all during those years.
Article continues below advertisement
Danielle blames co-star Margaret Josephs for her divorce. 
In another iconic RHONJ moment, Margaret pushed Danielle's then-husband Marty into co-star Jennifer Aydin's pool during the Season 9 finale party. Margaret then went and told Danielle that her hubby was in the pool, which, according to Danielle, really caused a rift in her marriage. Danielle and Margaret had once been best friends, and Margaret was even a bridesmaid in Danielle's wedding to Marty.
Interestingly, Margaret later said that her own husband, Joe Benigno, had called Marty later to apologize, and the two remain friends. Danielle claimed that Marty filed for divorce shortly after the pool incident, and that it was largely because of Margaret's actions.
Article continues below advertisement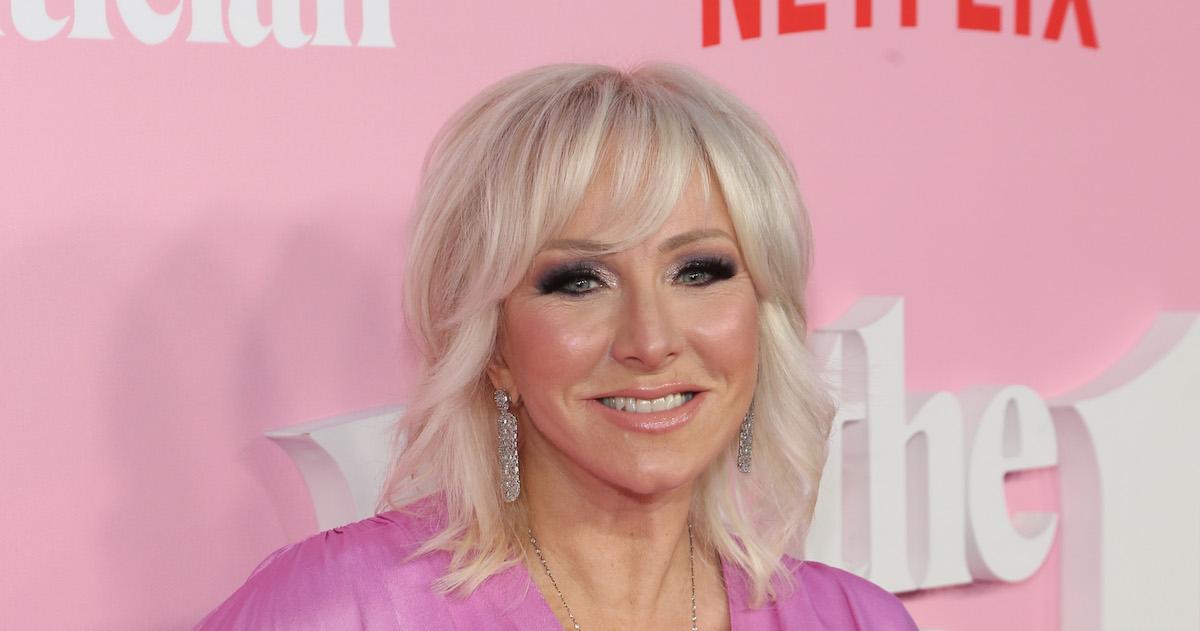 "I mean, that would be amazing if that was the case!" Margaret said in response to Danielle's claims to TooFab. "I don't know how I could've even done that, considering we weren't even speaking. I can't be the cause of anyone's divorce, but that she could not even take responsibility for that just shows her mental state. I'll leave it at that. I just find it so entertaining."
Article continues below advertisement
Margaret also detailed her own beliefs as to why Danielle and Marty's marriage didn't make it.
"Love is blind. After they got married, she was probably like, 'Okay, all bets are off!' And that was it. He saw the real Danielle," Margaret said. "The woman has been engaged 20 times at this point, and she only [got married] three times. Her average is not too good, if you know what I'm saying."
It's clear that Margaret and Danielle won't soon be reconciling their once tight-knit bond, or agreeing to disagree on why Danielle got divorced.
The Real Housewives of New Jersey airs on Wednesdays at 8 p.m. on Bravo.