One McDonald's Worker Gets the Perfect Revenge on Rude Customers and the Internet Celebrates Him
A McDonald's worker gets revenge on rude customers by putting salt in their drinks. But does he get fired and do the customers even notice?
Almost everyone who's worked in the service industry has probably dealt with a rude customer, and almost everyone else has been a rude customer at one time or another. But one McDonald's worker makes sure that karma takes over by getting his revenge on rude customers, one fountain drink at a time.
Article continues below advertisement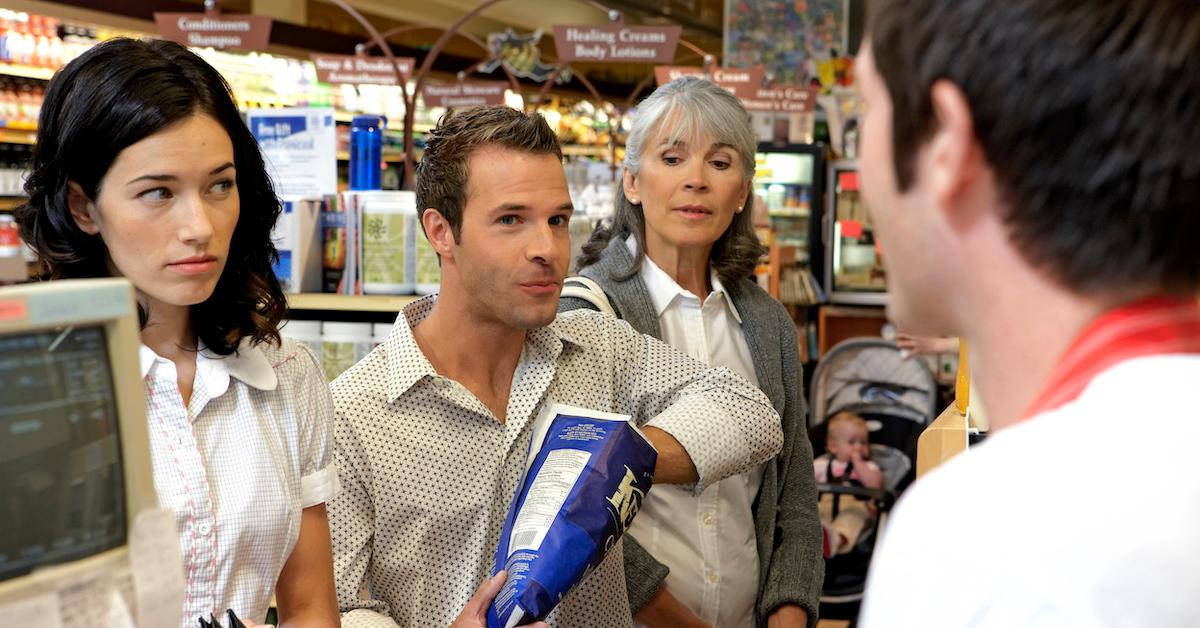 Article continues below advertisement
Sorry to the rude customers, but Papas is considered a hero among his peers for getting revenge.
We know some of you might be reading this because you're scared of what that revenge could be. And sure, we've all been a bit rude to someone in the service industry at some point … but we have to remember, service industry workers are people, too! They have bad days, and they make mistakes. Most of the time, they don't always have the authorization to fix those mistakes thanks to annoying systems they didn't create.
So whether you're in a hurry or just a generally rude person, Papas's video is the perfect video to scare you straight. He added the title, "When the customer was rude and now they [sic] McBaby gotta have a salty Sprite" with some laughter emojis. In the 9-second video, Papas allegedly adds salt to a Sprite poured from the fountain machine.
Article continues below advertisement
Now, it's very possible that he didn't actually serve a customer a salty Sprite. He could've just made a fake one for the video of what his rude customer revenge fantasy would be. Honestly, though, a revenge fantasy would be way more extensive. Salt in a Sprite, however, is actually a feasible form of revenge that would cause an inexplicable subpar experience for the customer.
Article continues below advertisement
I don't know if you've ever had salt sprinkled into something that's supposed to be sweet or sour, but my friends once sprinkled salt into my ice cream as a prank. And while it's confusing at first, it's not really easy to figure out what happened. It does, however, make the food inedible so it's the perfect prank to play on an unsuspecting rude customer.
Article continues below advertisement
People are celebrating Papas's revenge in the comments section.
While people have mixed reactions to Papas's salt scheme in the comments section, an overwhelming majority of the people are impressed by his courage. Jayden wrote, "I was never bold enough to do this," hinting that he would've if he had the guts.
Article continues below advertisement
Riya wrote, "Sweet&Sour in the frappe /Sugar on their fries too," just adding methods of revenge to Papas's roster. Another commenter shared how they got revenge through the fountain soda, "I used to fill the cup up with as much ice as I could then put the drink in and as the ice go down put more ice in there." I wouldn't wish an all-ice fountain soda on my worst enemy! (Just kidding, I definitely would — it's a well-deserved punishment.)
Article continues below advertisement
While there are plenty of ways to get revenge on rude customers, we appreciate Papas sharing his! And we hope that this serves as a warning to all potentially rude customers — why be rude when you can be kind? And instead of salt in your Sprite, maybe you'll get a little extra sweetness on the side.