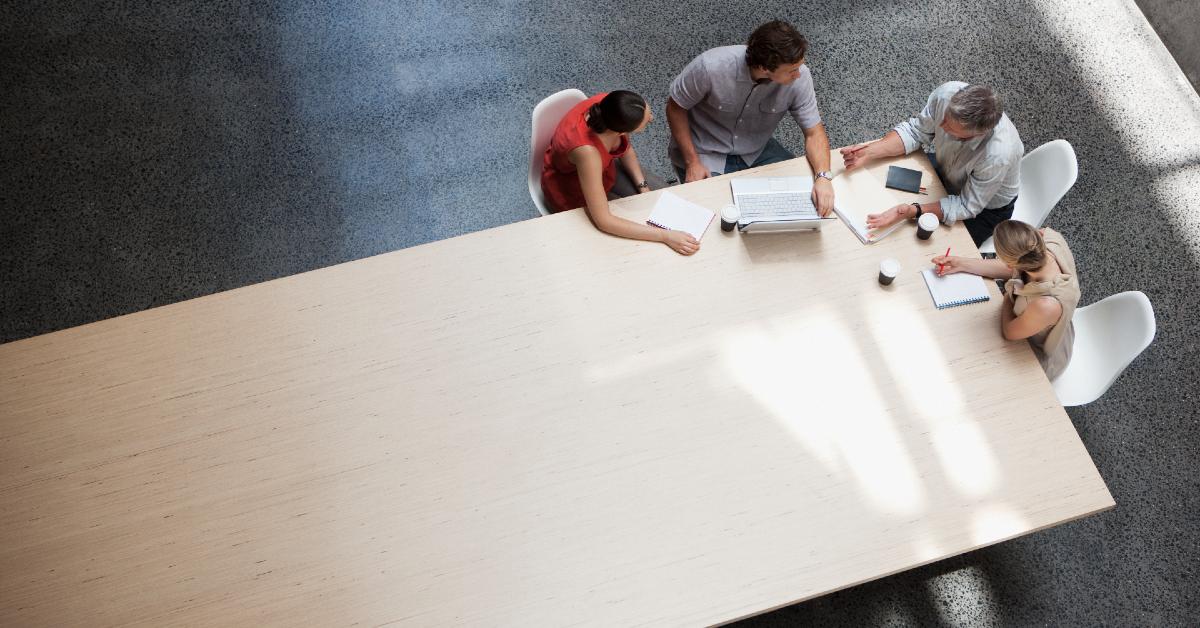 Laid-off Tech Worker Says She Was Barred From Warning Others Their Jobs Were in Jeopardy
If you're lucky enough, your company's values and perceptions on the way operations should run align with yours. But sometimes you hear stories about the ways businesses expect workers to behave and your immediate reaction is: "Yeah there's no way that is going to fly."
Article continues below advertisement
Unfortunately, a marketing and PR employee by the name of Samantha (@samsramblings) found herself being asked to enforce a work policy that directly went against her personal beliefs. Recently, she went viral on TikTok after divulging an ask from her company that many folks found unethical.
Article continues below advertisement
In the trending clip, Samantha says she was let go from her job, but was instructed by upper management to not warn her co-workers about the impending layoffs. That is bad enough, but there are other details about her firing that make this whole story much worse.
Article continues below advertisement
First, this happened in an industry that was considered "recession proof." Second, the layoff went down right before the holiday season. This meant folks who either racked up tons of debt buying gifts for loved ones or made plans to take some time off and enjoy themselves would probably instead be spending their vacation scrambling to find another job.

Article continues below advertisement
She says in the clip, "Just finished a call I didn't think I would be having. I signed into my one-to-one with the person I report to and saw two HR people, and my stomach immediately sank. And, guess what? I was laid off just like I thought."

Article continues below advertisement
She continued, "Really really sucks, because my company was supposed to have done all this re-orging before I joined so we would be quote unquote 'recession proof.' Guess that wasn't the case. Still really sucks. My direct report is getting a call in a little bit to be told the same thing, and I'm not allowed to tell her what's coming."

Article continues below advertisement
"...Which also sucks and makes me feel bad as a manager, and all I can say is the transparency is awful, right? You feel awful as a middle manager. Not only is her job gone but my job is gone as well, and there's nothing I can do about it and it's [right] before the holidays...a whole s--t-storm."

Article continues below advertisement
"It's really awful, so I'm back in the market and I feel everybody's pain. And I'm sorry for everybody who has to go through this."
Sam documented her job search in follow-up videos, stating that she's landed multiple interviews over several weeks. She's diligently applying to several places in the hopes of finding a position that would be a good fit for her.

Article continues below advertisement
Folks who saw her post encouraged her to tell the employee who worked under her what was coming so they weren't blindsided by what was to come. Others said they've also heard horror stories from fellow tech workers, calling the industry "brutal" at this time.

Article continues below advertisement
And then there were those who felt getting laid off before the holidays seems like a trend in many corporations, because they're trying to re-balance their books before the end of the year to "start fresh" in the upcoming quarter.

Have you ever been laid off right before the end of the year? Have you found it difficult to secure a position at the end of the year because folks are "checked out"?